Aurora's Community Centre & Rec Centres: What to Know About Aurora Fitness & Gyms
Posted by Frank Polsinello on Tuesday, December 6, 2022 at 3:02 PM
By Frank Polsinello / December 6, 2022
Comment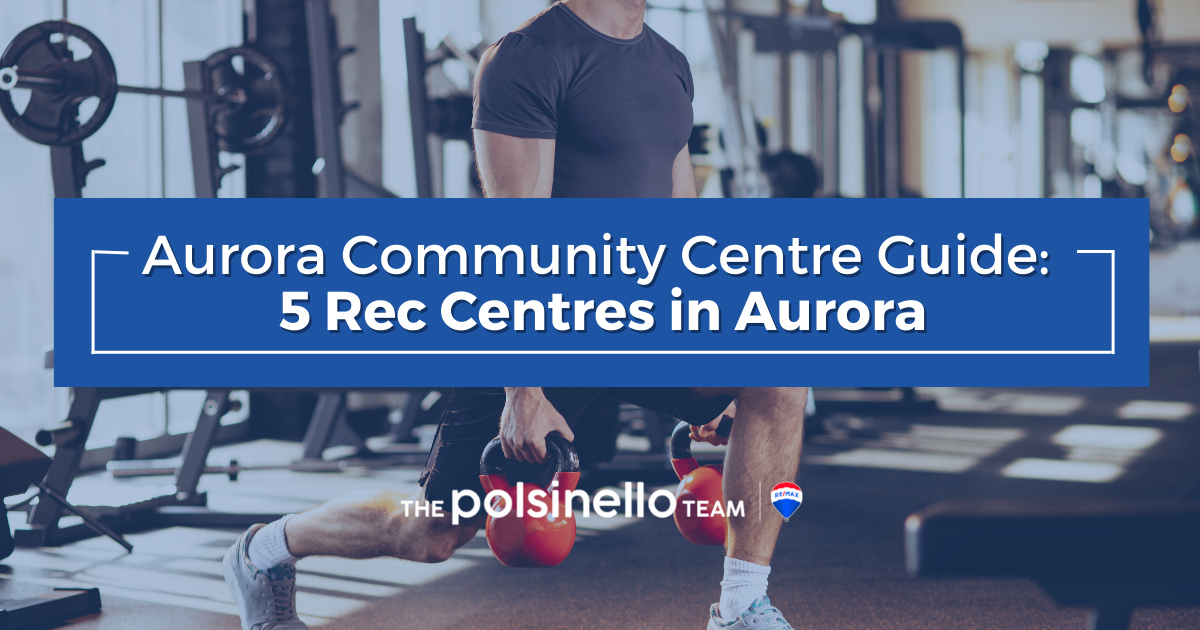 Many residents in Aurora, Ontario, like to stay fit and active year-round. While this suburb of the city of Toronto is primarily single-family homes and townhomes (and a few condos), plenty of fitness centres and gyms are available, and they're of interest to many people when moving to Aurora. There are many parks in the area for people who enjoy a simple hike or outdoor activity, and Aurora's best golf courses are great for those spring and summer days. But sometimes you want a roof over your head and some nice gym equipment for your workouts. Fortunately, places like that are easy to find. Here's a look at Aurora's rec centres for fitness activities.
Aurora Family Leisure Complex
The Aurora Family Leisure Complex is a large, community-run sports complex situated just west of the Community Arboretum and near some of Aurora's luxury homes. The complex has three outdoor baseball fields, indoor and outdoor soccer arenas, an outdoor beach volleyball space, and a children's playground. There's also an outdoor skateboarding park near the main parking lot, just off Industrial Parkway North in Aurora.
Club Aurora Fitness Centre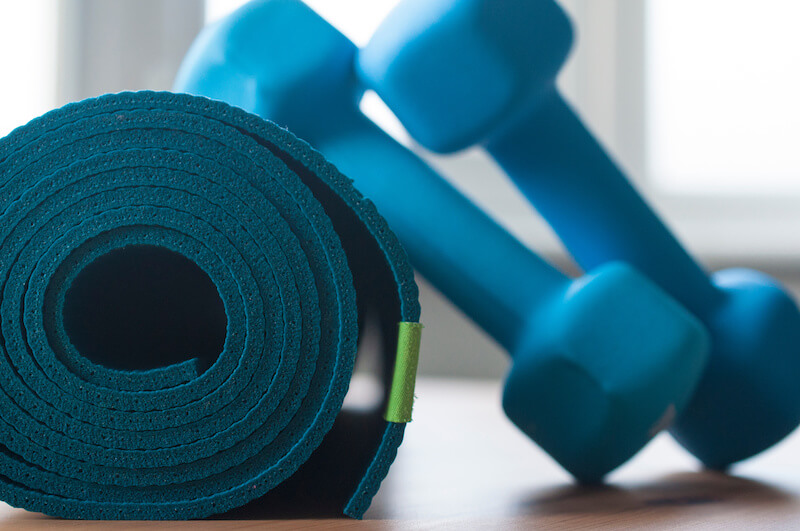 The Club Aurora Fitness Centre has many indoor options available year-round for a membership fee. This includes an indoor pool, a walking track, a rock climbing wall, squash courts, a skating rink, a full gymnasium, and more. The walking track is free on a first-come, first-serve basis. The Centre is open from 5:45 a.m. to 10:00 p.m. on weekdays and from 7:45 a.m. to 5:00 p.m. on weekends. They also offer personal training sessions for people who want a little help with a guided fitness plan.
People can pay for individual activities or classes on a drop-in basis, but most folks in Aurora who use the Fitness Centre sign up for a monthly renewable membership. Drop-in fees are $8.25 for adults and $6.35 for kids and older adults. 12- and 13-year-olds can have their parents sign them up for the F.I.T. Club (Fitness in Training). This is a way for kids to learn safe workout techniques and how to use the different exercise equipment in the Centre, and they earn a Certificate of Completion when they finish the training.
Monthly membership fees vary based upon the package chosen.
Club Aurora Fitness Centre Costs
Combo Package (Equipment, Group Fitness & Aquafitness Classes):
Adult: $36.40
Youth & Senior: $29.10
Equipment and Weights Package:
Adult: $30.90
Youth & Senior: $24.73
Group Fitness and Aquafitness Package:
Adult: $32.32
Youth & Senior: $25.89
Squash Package:
Adult: $36.92
Youth & Senior: $29.54
Pool Package:
Adult: $16.80
Youth & Senior: $13.50
Stronach Aurora Recreation Complex
The Stronach Aurora Recreation Complex is another city-run facility in the northeast part of Aurora (1400 Wellington Street E). It has two indoor skating rinks and multiple swimming pools and offers a variety of youth programs throughout the year. Program membership fees are comparable to those listed at the Club Aurora Fitness Centre. There are capacity limits for how many people can use each facility. Each ice arena can have up to 160 people on the ice at a time. The 8-lane pool has a capacity of 280 people, the leisure pool and slide have a capacity of 96 people, and the teaching pool has a maximum capacity of 69 people.
Aurora Community Pools & Aquatics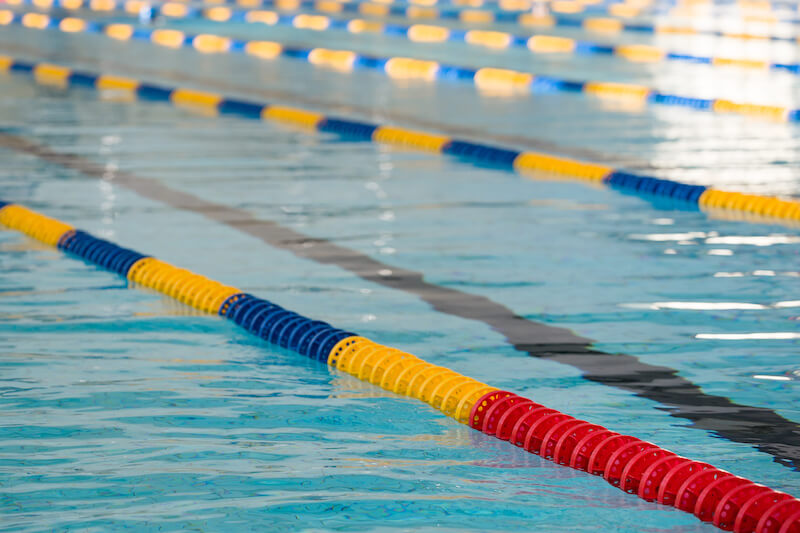 The city's community pool programs are some of the best things to do with kids in Aurora. Swimming is an essential skill for kids and adults and is an excellent exercise for all age groups. The two pool facilities listed above—the Aurora Family Leisure Complex (AFLC) and the Stronach Aurora Recreation Complex (SARC)—have similar rules and membership pricing. There are additional rules and programs for people to know about these family-friendly fitness activities.
The pools have Learn to Swim programs that are available for all ages. Someone is never too young or too old to become accustomed to being in the water! Most of the programs are geared toward children up through age 17, but there are also adult classes and courses for parents to bring tots as young as four months. The pools also offer a Leadership Program that teaches a person everything they need to know to become a swim instructor or lifeguard as young as 15.
Desjardins Days are a fun program for families who don't want to purchase a full pool membership. For two days each month throughout the year, the AFLC and SARC pools are free for families to come and enjoy leisure swim time together for 60–90 minutes.
Private Aurora Gyms & Fitness Centres
The Aurora Athletic Club is located at 14751 Yonge Street in Aurora. It's a full-service private gym with weights, cardio equipment, fitness classes, and personal trainers for an additional fee. Memberships start at $40 a month for access to all the equipment and the steam rooms. They also have membership plans for corporate businesses. It is open from 5 a.m. to 10 p.m. on weekdays and 7 a.m. to 7 p.m. on weekends.
Validus Fitness is located at 40 Engelhart Drive, Unit 7, in Aurora. It has 8,000 square feet of training space and state-of-the-art equipment, offering fitness classes, unlimited solo workouts and personal training sessions. Rates are $175 a month for adults and $88 for youths aged 12–17. Discount rates are available ($160 for adults and $79 for kids) when paying for 6- or 12-month memberships.
Get Fit & Stay Fit in Aurora, ON
Aurora has plenty of public and private fitness and rec centres that are available for residents. Plenty of outdoor spaces, including Aurora's best parks, are free to use for activities like running and hiking in the summer or cross-country skiing and fat biking in the winter. Aurora is a very well-planned city, so it's easy to get from one's home to a workout facility or rec centre in just a few minutes.