5 Aurora Fun Facts: How Many Do You Know?
Posted by Frank Polsinello on Tuesday, October 11, 2022 at 11:15 AM
By Frank Polsinello / October 11, 2022
Comment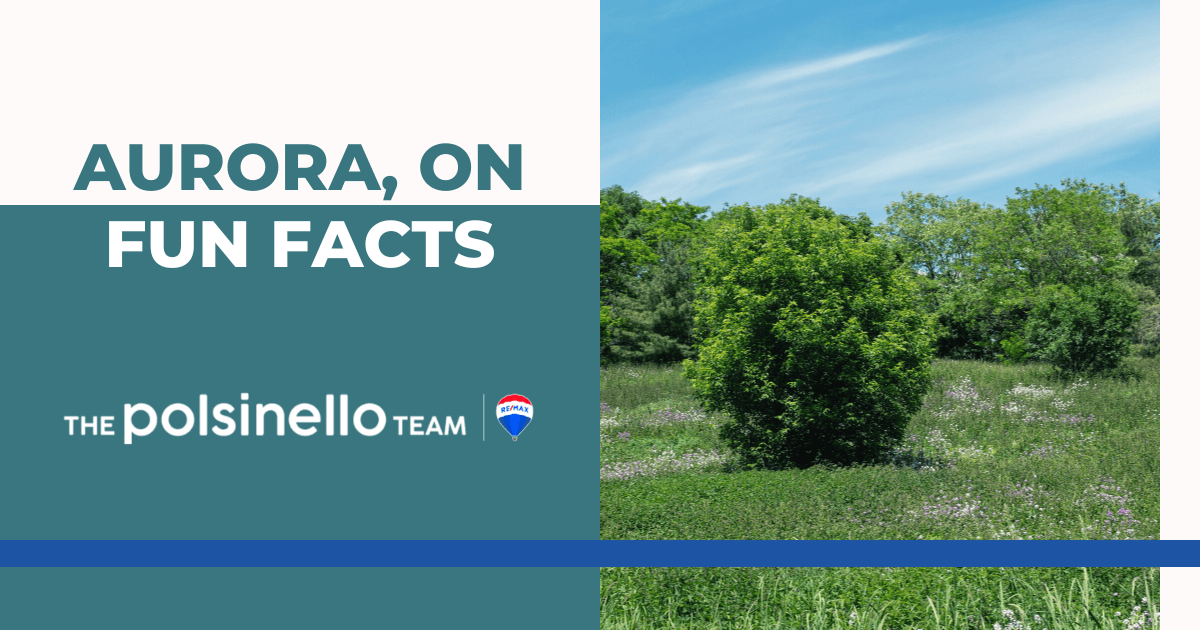 The city of Aurora, Ontario, is home to "the longest street in the world" and a tree that's more than 200 years old—and these are just a couple of the fun facts about Aurora. People who move to this Golden Horseshoe suburb north of Ontario could easily find themselves neighbours to a professional hockey player or an Olympic snowboarder. The town is named after the Roman goddess Aurora, and it's a great place to live with many fun people and Canadian "quirks." For anyone considering moving to Aurora, learning some trivia may make the decision for them.
The Never-Ending Yonge Street
Yonge Street started near Lake Ontario and extended to Holland Landing in the town of East Gwillimbury in the 1790s as a military supply route. It's been a popular misconception for many decades that this is the "longest street in the world," since Yonge Street was once part of Highway 11. The street actually extends from Queens Quay in Ontario to the Newmarket Inn in the community of Holland Landing, which is about 86 kilometres. When it was believed to be part of Highway 11, it was "technically" 1,896 kilometres in length. That would be a really long street, and the Guinness Book of World Records had it listed as such until 1999.
Today, Yonge Street is still heavily travelled and passes through Aurora on a north-south route to Ontario. Motorists can drive by the Hillary House National Historic Site and the Beacon Hill Golf Club as they take this "back street" all the way south to Lake Ontario. It's also the quickest route to the Hillcrest Mall in Richmond Hill, the suburb directly south of Aurora.
Theatre Aurora: Promoting Aurora Arts for Over 60 Years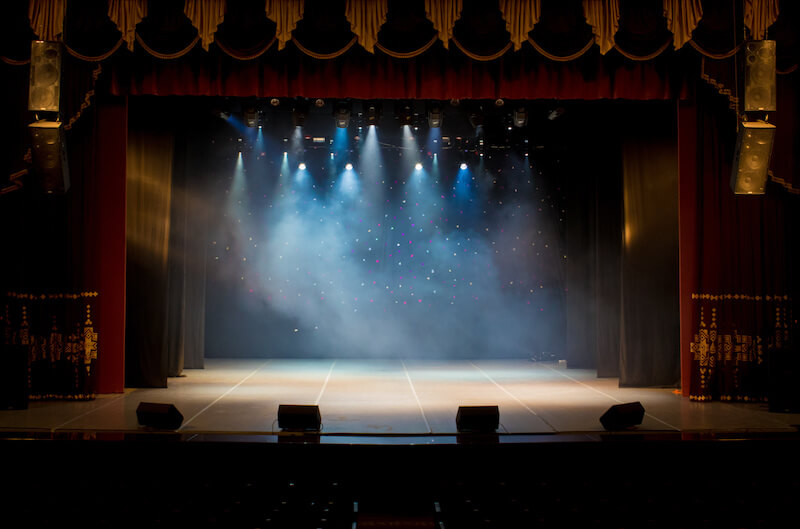 The Aurora Drama Workshop performed its first play in 1958 at the Aurora District High School. The town had a population of just 3,957 people back then. In 1974, the group began leasing an old factory in Aurora, which became the home where the theatre currently resides. Theatre Aurora now performs five major stage plays a year and is a significant art and cultural fixture in the community.
Other community groups can rent the intimate auditorium—which features high-tech lighting and other fixtures common to modern theatres—for their events, festivals, and productions. Musicians, artists, dancers, and artisans have all performed at the Aurora Theatre in its 60-plus years of existence. Annual subscriptions are available for anyone who plans to attend all five of the venue's major programs.
Students interested in a career in theatre can join the Junior Program (8–10 years of age) or the Senior Program (11–14 years of age). In addition to performing arts, kids can learn about many behind-the-scenes jobs necessary to pull off a major production, such as sound, lighting, stage management, set design, and directing. Volunteers from Aurora and surrounding communities operate the theatre.
Aurora Arboretum: Home to a 200-Year-Old Tree
The Aurora Arboretum is a large community garden and outdoor gathering space—not to mention one of the best parks in Aurora. The Arboretum has a Bur Oak tree in it that was named "Aurora's Sesquicentennial Tree" in 2017 to coincide with Canada's birthday. Although a sesquicentennial denotes 150 years, the Bur Oak is thought to be more than 200 years old. Either way, it's the oldest tree in town!
The Arboretum follows the East Holland River from Wellington Street in the south to St. John's Sideroad in the north. It contains more than 100 acres of beautifully maintained trees and wildflowers. Thanks to the dozens of species of wildflowers that grow here, visitors can come in May, June, July, and August and see different splashes of colour bloom each month. The Arboretum is also beautiful when the leaves change colour in the fall months. It's free to walk around and tour the Aurora Arboretum, so it's well worth visiting and taking a nature walk. Be sure to stop by and see the Bur Oak.
Celebrities from Aurora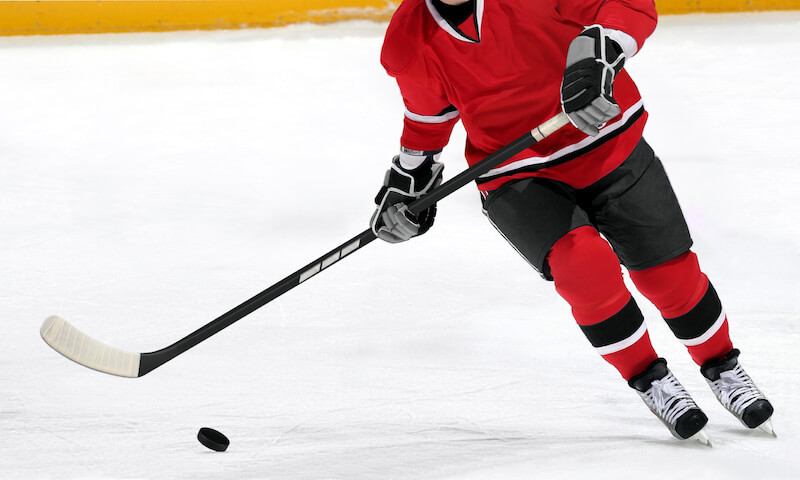 People don't necessarily have to move into one of Aurora's luxury homes to live near a celebrity. However, many notable people were born here and still live here, including many NHL players, broadcasters, politicians, and others.
The entrance sign on the way into Aurora pays homage to one current celebrity who lives here. The Welcome sign reads, "Home of Robert Thomas, Stanley Cup Winner." Thomas was a member of the 2019 St. Louis Blues team that took home the Cup. Other current NHL players include Barclay Goodrow of the New York Rangers, Ryan Murphy with the Carolina Hurricanes, and Karl Stewart with the Tampa Bay Lightning. Retired NHL players originally from Aurora include Norm Dennis, Tie Domi, Mike Hough, Kris King, and four-time Stanley Cup winner Hap Holmes, who passed away in 1941.
Former Canadian Prime Minister Lester Pearson lived in Aurora as a child. Other notable historical figures from Aurora include John Bowser, the construction supervisor of the Empire State Building in New York; World War II pilot Lloyd Chadburn; former Progressive Conservative MPP Frank Klees; and poet Ann Elizabeth Wilson.
Aurora Station Welcomed Ontario's First Steam Locomotive
There are no existing photographs of the first train station in Aurora, which opened in 1853. The building must have been ugly, though, because one railway executive said the architect should be in jail or an asylum. Aurora Station is a lot nicer these days and is part of the GO Transit system in the city of Toronto and the surrounding area.
The first steam locomotive rolled into Aurora in May of 1853. Steam train service began operating between Toronto and Aurora, known as Machell's Corners at the time. The current train station was built in 1900. Although it has been renovated a few times, much of the original structure remains intact. It was designated as a national heritage railway station in 1990. Visitors can check out a commemorative locomotive bell at the station. GO Transit has been the exclusive passenger carrier here since the early 1990s.
The train runs between Aurora and Toronto every 15–30 minutes during morning peak hours and every 30 minutes in the afternoon. Connecting buses from the Aurora Station can take passengers to Wellington, Bayview and other areas.
Get to Know the Fun of Aurora, ON
These are just a few fun facts everyone should know about the activity-filled town of Aurora. Many of the attractions and locations described above must be seen in person to appreciate them. From the Bur Oak at the Arboretum to the Aurora Theatre and Aurora Station, there are always interesting sights to see and fun things to do in Aurora.