Best Canada Day Events Near Toronto, ON
Posted by Frank Polsinello on Thursday, June 16, 2022 at 7:04 AM
By Frank Polsinello / June 16, 2022
Comment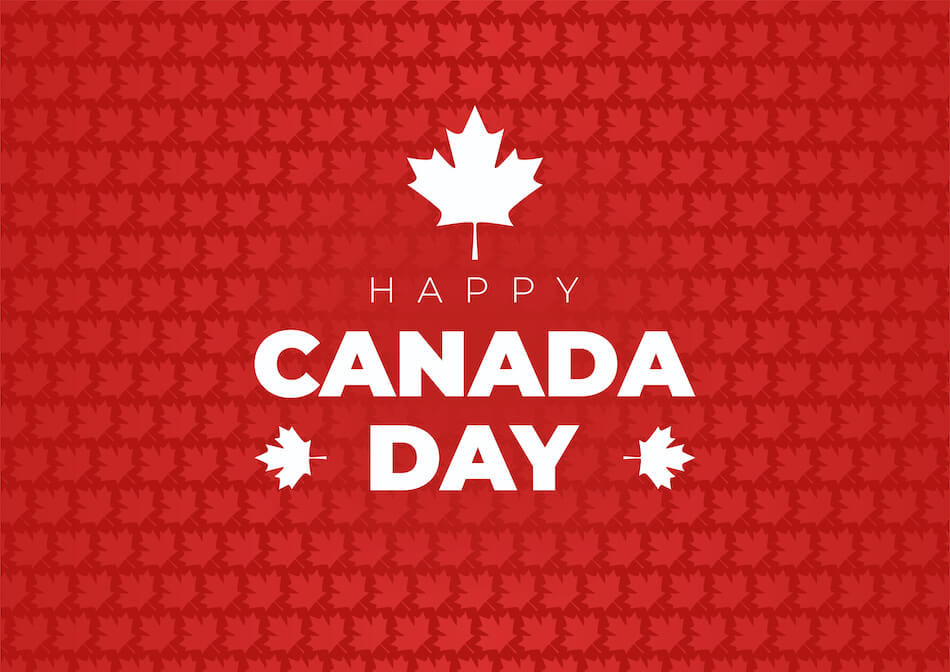 People come out in droves to celebrate Canada Day in the Toronto area every July 1, and this year will be no exception. This holiday commemorates the anniversary of the day the British North America Act was passed in 1867, merging the United Canadas, Nova Scotia, and New Brunswick into the proudly unified nation of Canada. Ready for a day full of fun and fireworks? Keep reading to learn about some of the best Canada Day 2022 events in and around Toronto.
East York Canada Day Festival & Parade 2022
This year, the East York Canada Day Festival & Parade will kick off at Dieppe Park in the East York area and end at the event site at Stan Wadlow Park. Be ready for a full day of rides, games, and activities to enjoy with fun prizes and bragging rights.
Attendees will have several choices of libations from local food vendors and beverage makers in the cider and beer garden hosted by Muddy York Brewery.
Regional favourites will showcase live music, including Trainwreck, Beatles/British Invasion, the Sugar Daddies Jazz Band, and the East York Blues Allstars. The event wraps up after a spectacular fireworks exhibition at 10 p.m.
Canada Day at Downsview Park
Everyone already knows Downsview Park is one of the most fun things to do in Toronto, but the sprawling facility is bringing all-new attractions on July 1. This will be the inaugural year of the Canada Day Festival at Downsview Park in Toronto. The fun takes place at Festival Terrace and is an all-day event that's free to attend. There will be inflatables, kid's games, live music, performers, and food trucks galore. Stay around until after dark for what promises to be a stunning fireworks show.
The Q107 Canada Day Picnic
Get the party started at Woodbine Park on July 1, 2022, with an appearance at the Q107 Canada Day Picnic. This year's theme is Rock & Roll Tributes, and there will be bands playing sets celebrating the music of classic rock legends like Queen, Led Zepplin, Bob Markley, Eagles, and Tom Petty. The highlight of the evening will be a Kiss cover band performing along with fireworks.
There will be live music throughout the day, and attendees will rock to familiar tunes, including "Hot Blooded," "Feels Like the First Time," "I Want to Know What Love Is," and other classics.
Plenty of rides, food trucks, and local vendors will be onsite. The fireworks display will ignite the skies at 10 p.m. Street parking will be available at this free community Canada Day event.
Streetsville Canada Day Celebrations
The Streetsville Canada Day Celebrations are held at Streetsville Village Square on Main Street in the Mississauga community. The festivities kick off with a Flag Raising Ceremony and cake cutting to honour Canada's birthday.
In addition to a Rotary BBQ, there will be a silent auction and a raffle. Games and activities for the kids will keep them engaged throughout the day. There will also be live music and dancing with two stages of action with headliners like Canada Roxx and Matt Zeddy.
As 10 p.m. approaches, the Streetsville Pipes and Drum regiment will lead attendees down to Memorial Park. Patriotic music and Canadian classics will be synchronized with dazzling fireworks displayed above the neighbourhood.
Celebrate Canada in Toronto!
Canada Day is one of the most beloved holidays celebrated in Greater Toronto. These events are free to attend, and good times are guaranteed. Arrive early to get a prime parking spot, as the free parking lots fill up quickly. Most importantly, have a lot of fun!