5 Best Golf Courses in Aurora, Ontario: Play Like The Pros
Posted by Frank Polsinello on Friday, May 13, 2022 at 11:15 AM
By Frank Polsinello / May 13, 2022
Comment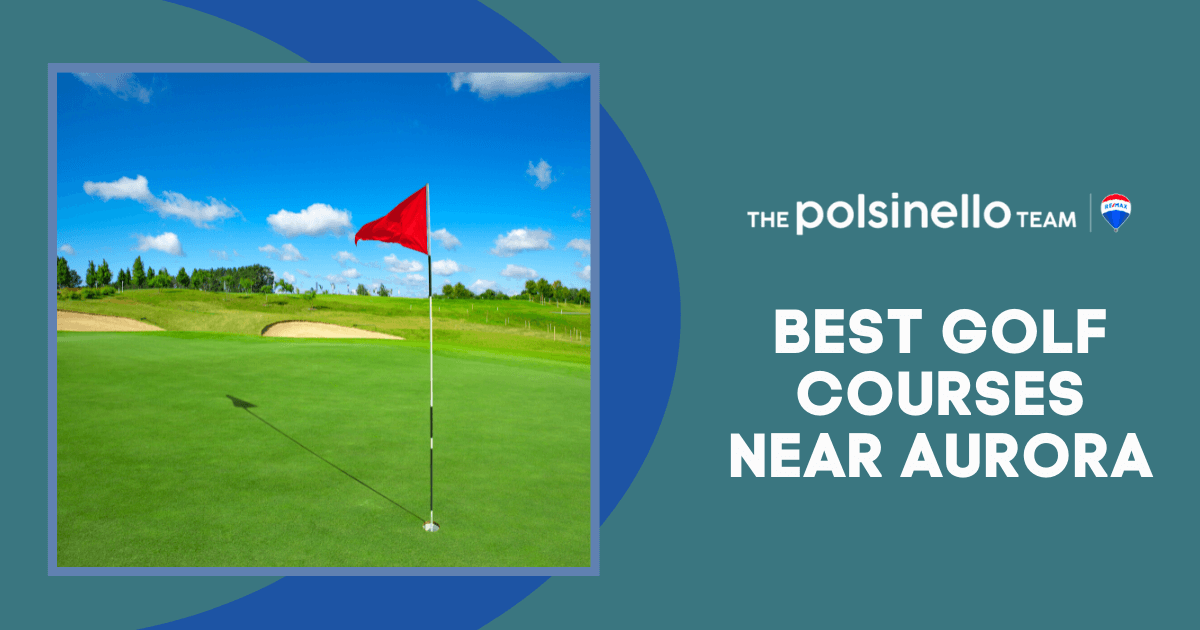 As part of the Golden Horseshoe area of southern Ontario, the Aurora community attracts large numbers of commuters from the city of Toronto. As with any bedroom community, it pays to have great outlets for outdoor activities like golf that can be enjoyed on a leisurely, sunny day. Why golf? Not only is it great exercise, but the fresh air and sunshine enhance the relaxing benefits. If you're ready to hit the greens, read on to learn about some of the best golf courses in Aurora.
St. Andrew's Valley Golf Club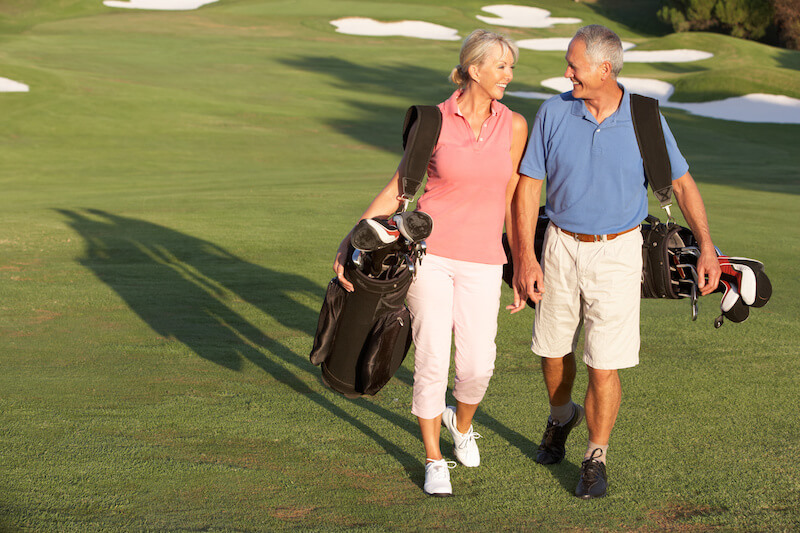 Not far from St. John's Sideroad and Highway 404, St. Andrew's Valley Golf Club is one of the most recommended golf courses in the region. Set up as an 18-hole par 72, the course is 7,315 yards with a slope rating of 138 and an overall difficulty rating of 74.8. First built in 1992 by architect Rene Muylaert, the grounds are open from April 1st through November 1st.
The course is semi-private, and golfers can purchase a single day on the grounds for about $89, adding another $25 per rider for a power car. If a golfer isn't ready to hit the course, they can practice on the driving range. Golfers with a competitive spirit may want to join one of the seasonal leagues.
Amateurs or others not satisfied with their scores can take lessons from Director of Golf Rob Pearce, CPGA. A full hour of professional quality instruction is $175. Players between 12 and 17 can take advantage of the popular summer junior golf camps.
St. Andrew's Valley Golf Club Additional Information
Address: 4 Pinnacle Trail, Aurora, Ontario L4G 3K3
Golf season: April 1st through November 1st
Public or private: Semi-Private
Magna Golf Club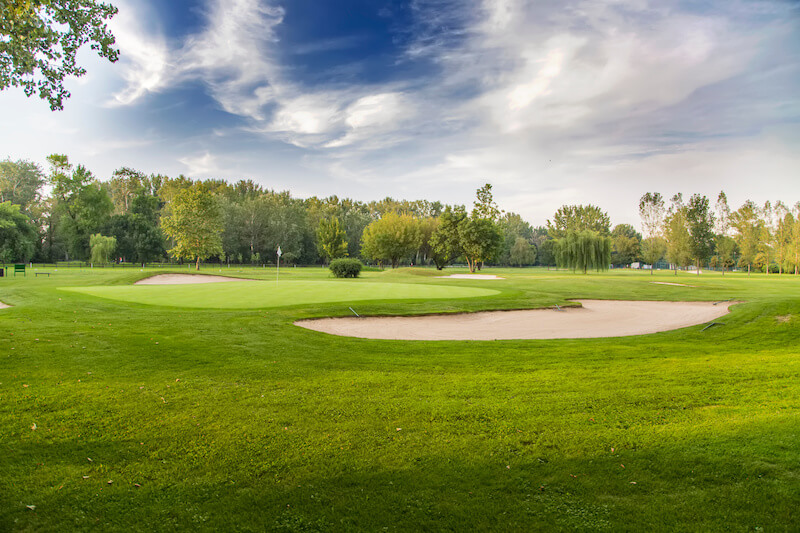 A few blocks from the Highway 404 and Wellington St E intersection, Magna Golf Club is a private 18-hole, par 72 course. With a driving distance of 7,307 yards, it has a slope rating of 141 and a course rating of 75.4. Created by architects Doug Carrick and Cam Tyers, the facility includes a driving range and putting green.
In addition to the greens, members have access to a clubhouse, restaurant, and bar. After the game, make use of the showers, steam room, and lockers before heading home.
Members also get perks such as valet parking, meeting rooms, telephone rooms, and golf club storage. Enhancing the game is easy with professional golf instruction, video analysis, and bespoke fittings. Nongolfers can also purchase social memberships to receive all the clubhouse privileges without using the greens.
Magna Golf Club Additional Information
Address: 14780 Leslie Street, Aurora, Ontario, L4G 7C3
Public or private: Private
Facilities: Clubhouse, private dining, social club, and bar
Westview Golf Club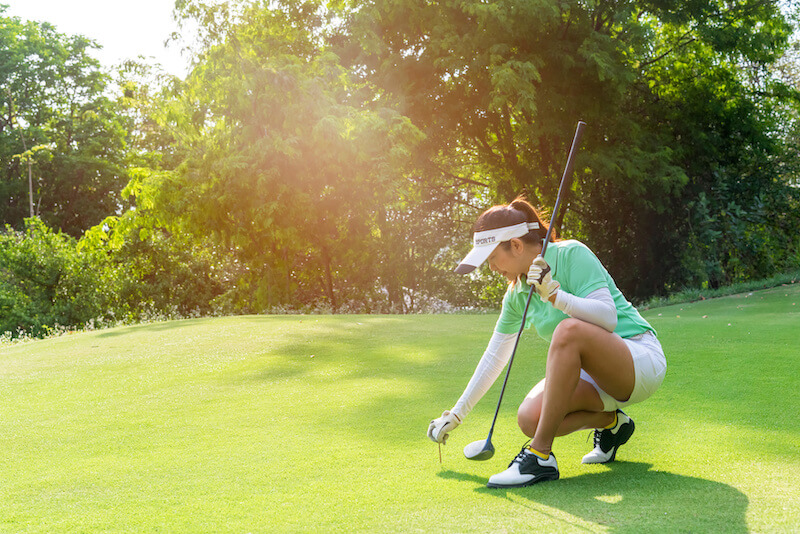 The Westview Golf Club straddles Highway 404 on its eastern side, not far from the Magna Golf Club. A semi-private course, it has 27 holes with three roughly equal sections. The nines average out to a par of 72, a slope of 123, and an overall rating of 73.1. The zones were all built between 1959 and 1963.
Outside the greens, the facility offers golf instruction from PGA of Canada Professional Greg Martin. Lessons start at $85, and group classes are also available for up to four people. Greens fees are $69 for the prime morning spot, plus extra for a power cart. Golfers can also choose to warm up in the designated area.
Competitive golfers can join the seasonal league. Players can receive discounts on selected merchandise and contend for weekly prizes. Westview is also known for special events like the Nine and Dine program. Nine holes of golf are followed with dinner, all set against the backdrop of live entertainment.
Westview Golf Club Additional Information
Address: 1563 Vandorf Road, Aurora, ON L4G 7C1
Public or private: Semi-Private
Beacon Hall Golf Club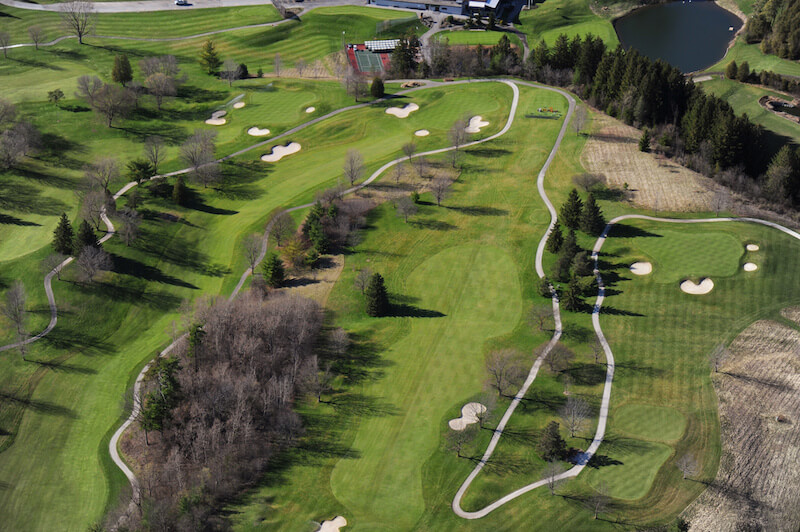 A bit further west than some other options, Beacon Hall Golf Club is a very private organization. Created in 1988, the course itself was designed by Bob Cupp, Doug Carrick, and Thomas McBroom. The facilities are open for golf between April 15th and October 31st. An 18-hole, par 72 course, it has an overall rating of 74.8, a slope of 148, and stretches 7,037 yards.
The facilities were ranked third for Canadian greens by Golfweek. The entire field is incredibly manicured and set against distant fields of pine trees. Players who want to improve their game can join the Performance Academy. Far beyond simple instruction, this program uses the latest technologies and standardized approaches to help guests reach excellence.
Perhaps most importantly, Beacon Hall is a golf club, not a golf course. They are designed to provide members with a world-class experience, both on and off the greens. Dedicated caddies, practice facilities, and no formal tee times all make this a place to recharge in a community of passionate golf lovers. The membership roll is limited to no more than 260 people, with new members only possible by purchasing certificates from existing members.
Beacon Hall Golf Club Additional Information
Address: 400 Beacon Hall Drive, Aurora, ON L4G 0L3
Golf season: April 15th to October 31st
Public or private: Private
Lebovic Golf Club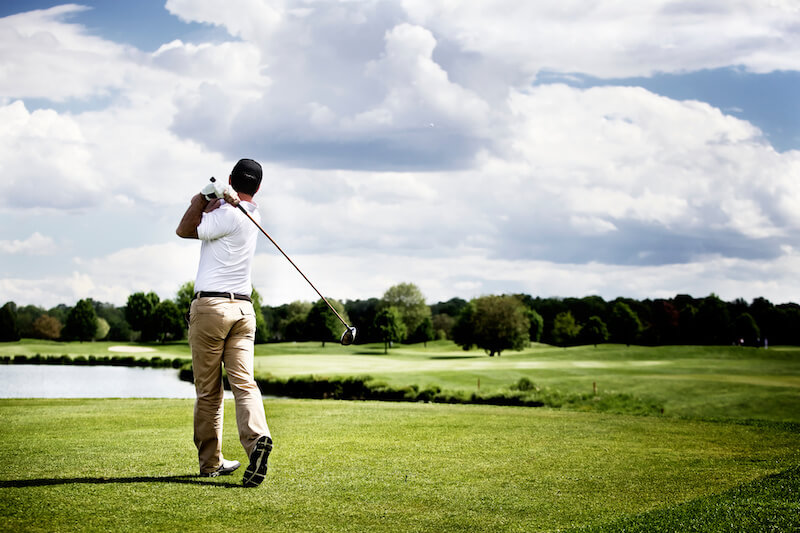 One of the newest golf clubs in the area, Lebovic Golf Club was built in 2015. It is an 18-hole, par 70 course with a general rating of 72.0, a distance measuring 6,462 yards, and a slope rated 134. Designed by architect Doug Carrick, they are open for the season from May 6th through October 31st.
Ranked the third-best new course by Golf Digest in 2016, the grounds are 60 hectares of soft hills lined with beautiful trees. Even without golf, this would be a great place to hang out to enjoy the sights. The greens fees include carts with GPS installed, a testament to modern technology. Players may also practice on a driving range before taking that first shot.
The golf course is affiliated with the Joseph and Wolf Lebovic Charitable Foundation, and, as a result, a long list of charities use the grounds as part of fundraising. Groups like the MS Society, Kidney Foundation of Canada, and the Diabetes Hope Foundation all host popular events on the greens.
Lebovic Golf Club Additional Information
Address: 14020 Leslie Street, Aurora, ON L4G 7C2
Golf season: May 6th through October 31st
Public or private: Private
Hitting the Greens in Aurora, ON
There is nothing quite like a relaxing stroll on the greens first thing in the morning. Luckily for residents of Aurora, there are plenty of great golf courses to choose from. From public courses to private clubs, golfers in the city can tee off while enjoying the scenery and knowing they're only scratching the surface of the number of things to do in Aurora.