4 Aurora Neighbourhoods Near Ice Skating Rinks: Live Near Public Skating in Aurora
Posted by Frank Polsinello on Monday, December 19, 2022 at 12:38:27 PM
By Frank Polsinello / December 19, 2022
Comment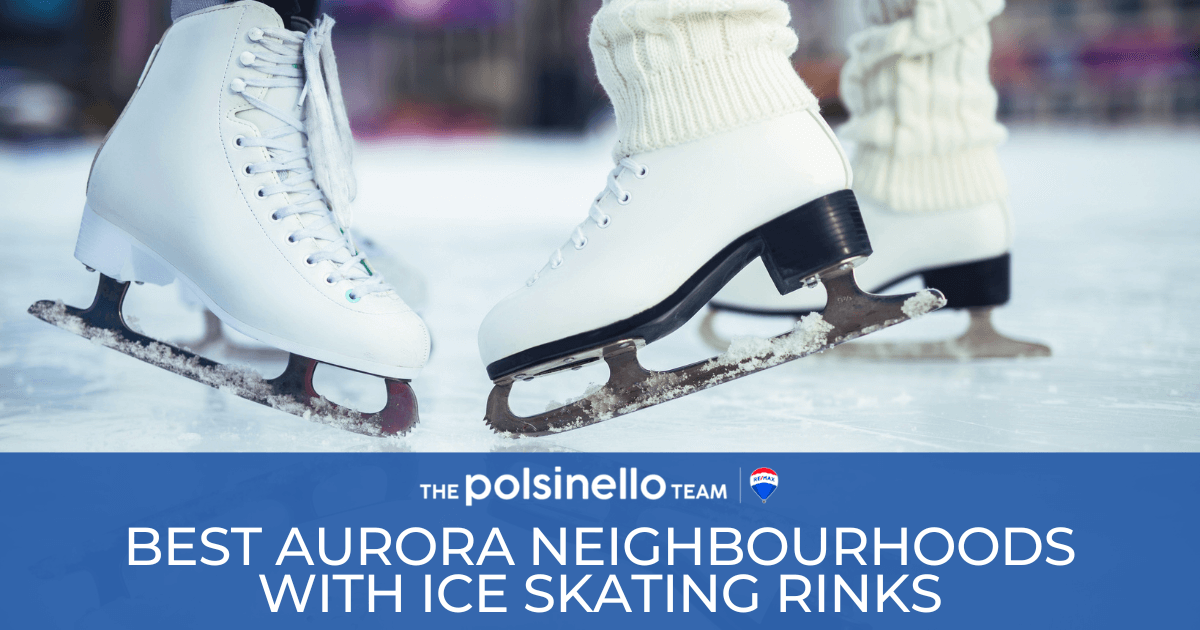 Family skating and ice hockey are a part of life for many Canadians. When moving to Aurora, the first thing people usually ask about is the schools, and the second is the local public rinks. Fortunately, about half of the neighbourhoods in the city of Aurora have public skating rinks. Some of these facilities are relatively new, having been built within the last decade or so. If skating is a huge priority for someone, living in or close to these neighbourhoods might significantly benefit them. Here is a closer look at four Aurora, ON, neighbourhoods with public skating rinks.
Aurora Heights: Aurora Community Centre
The Aurora Heights neighbourhood is in the northwest corner of the city limits. The Aurora Community Centre has two sheets of ice inside, each with a maximum capacity of 160 skaters at a time, and is located between Fleury Park to the south and Machell Park to the north. The neighbourhood's boundaries are Orchard Heights Blvd and Wellington Street W in the north and south, and Yonge Street and Bathurst Street in the east and west.
Housing in Aurora Heights is primarily single-family homes, but prices vary. Homes for sale in Aurora Heights list from the $700,000s, but most homes sell from around $1.3 million; luxury homes along the city's western boundary can reach $3 million in sales price. Many homes are attached or partially attached bungalows with one- or two-car garages.
Shopping and dining in the Aurora Heights neighbourhood are confined along Yonge Street to the east. There are five public parks in the area, including Machell Park, which has an outdoor rink that is open in the winter months.
Aurora Community Centre Additional Information
Located at 1 Community Centre Lane
60–90 minutes of family skating time, at least six days per week
Skate times vary seasonally; check with facility
Admission: $3 per person
At least one free family skate event per month
Bayview Wellington: Aurora Family Leisure Complex
The Bayview Wellington neighbourhood—one of Aurora's best neighbourhoods—is bordered by Bayview Street on the east and Wellington Street E on the south. Industrial Parkway makes up the western boundary. The neighbourhood is home to the Aurora Family Leisure Complex (AFLC), which has a single public rink with a capacity of 160 people on the ice at a time.
This neighbourhood was mainly rural farmland up until the 1980s, so most housing here is relatively new. The first public school opened in Bayview Wellington in 1989, and today there are five public schools, five Catholic schools, and one private school. The neighbourhood has 11 parks: nine with children's playgrounds, and two dog parks. Most shopping and dining is concentrated in the southeast of the neighbourhood, where the Aurora Gateway Shopping Centre Mall is located.
Homes in Bayview Wellington are a mix of single-family starter homes, townhomes, and low-rise condos. One-bedroom condos generally start at around $700,000, townhomes at $800,000, and single-family homes list from $1.1–$1.8 million. Bayview Wellington is a very walkable neighbourhood. The Aurora Community Arboretum, one of Aurora's best parks, is beautiful in the summertime; the park's Tim Jones Trail is a meandering trail that stretches for several kilometres through many of the neighbourhood's green spaces.
Aurora Family Leisure Complex Additional Information
Located at 135 Industrial Parkway N
Shinny Hockey times for kids starting at age 6
Multiple free skating days each year
Admission: $3 per person
Aurora Village: La Brier Family Arena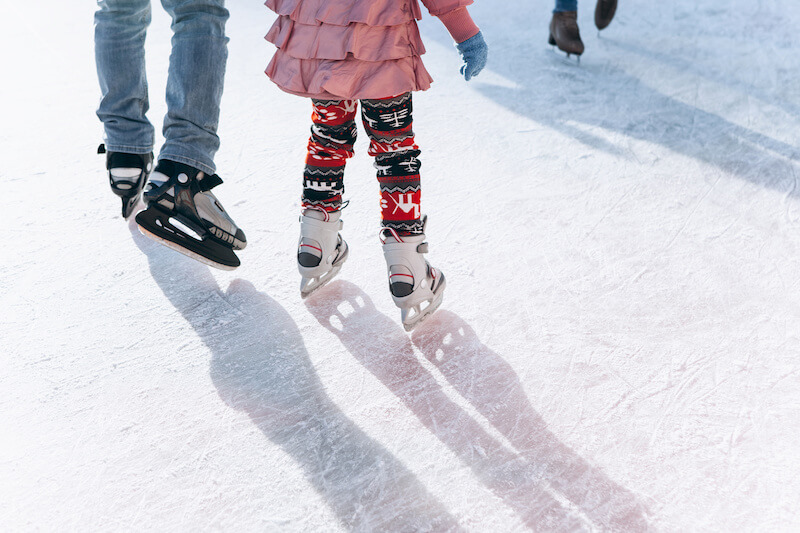 The intersection of Yonge Street and Wellington is the north-central boundary of Aurora Village, one of Aurora's most expensive neighbourhoods. Most of the dining, shopping and cultural experiences happen along Yonge Street. Many community celebrations occur in this part of the city every year. The neighbourhood is also home to St. Andrew's College, which is where the La Brier Family Arena is located.
This part of town was where the original village of Aurora was formed in the early 1800s. There are still many heritage buildings and homes standing in the commercial and residential parts of town, adding to the quaint feel of Aurora. The Public Library, the Town Park, the Aurora Historical Society, Fleury Park, and the Aurora GO Station are all located here. The Yonge Street corridor south of Wellington is considered Aurora's downtown area.
A number of older architectural styles can be found in parts of Aurora Village, while newer homes in Aurora Village date back to the 1970s and 1980s. Condos typically list in the $700,000s and $800,000s, and detached homes for sale in Aurora Village list from $1.2–$1.8 million. When an older Victorian luxury home comes on the market, it can fetch upwards of $4 million.
La Brier Family Arena Additional Information
Located at 15800 Yonge Street
Open 6:00 a.m. to midnight daily
Public skating times are limited during hockey season (October–April)
Full-sized NHL rink with arena seating
Two outdoor rinks are available at St. Andrew's College
Bayview Northeast: Stronach Aurora Recreation Complex
The Stronach Aurora Recreation Complex (SARC) in Bayview Northeast has more family skating times available than either of the previously mentioned rinks. Bayview Northeast has many new construction homes which are still under development. Most homes for sale in Bayview Northeast consist of Aurora luxury homes at over $1 million, though many townhomes list from the $900,000s.
The western boundary of the Bayview Northeast neighbourhood is Bayview Street, and the eastern edge is Highway 404. The southern border is Wellington Street E. Several shopping centres and malls are located along the neighbourhood's eastern edge, concentrated near the highway. The Aurora Cultural Centre offers a variety of live music shows, community art classes, and four art galleries showcasing local, national and international works. It also provides summer art camps for kids and is considered the arts hub for all of Aurora.
The Aurora Wildlife Park is an ample protected green space between Bayview Northeast residential neighbourhoods. It has numerous walking trails that can be accessed from different parts of town. Hikers can see wildlife, wildflowers, a couple of ponds and many trees in this natural area.
Stronach Aurora Recreation Complex Additional Information
Located at 1400 Wellington Street East
Open daily from 6:00 a.m. to midnight
Public skate times every day except Mondays
Admission: $3 per person
At least one free family skate day per month
Abundant Skating Opportunities in This Toronto Suburb
These are just the four primary indoor rinks that families can take advantage of in town, and they're just a drop in the bucket of the things to do in Aurora. During the winter months, many outdoor rinks are open to the whole family daily, not to mention sledding hills and other activities. Homebuyers considering the Aurora area—especially those who enjoy time on the ice—will find something special in this Southern Ontario community.