8 Best Places to Live Near the Magna Centre: Walk to Newmarket's Best Community Centre
Posted by Frank Polsinello on Thursday, May 18, 2023 at 12:21:58 PM
By Frank Polsinello / May 18, 2023
Comment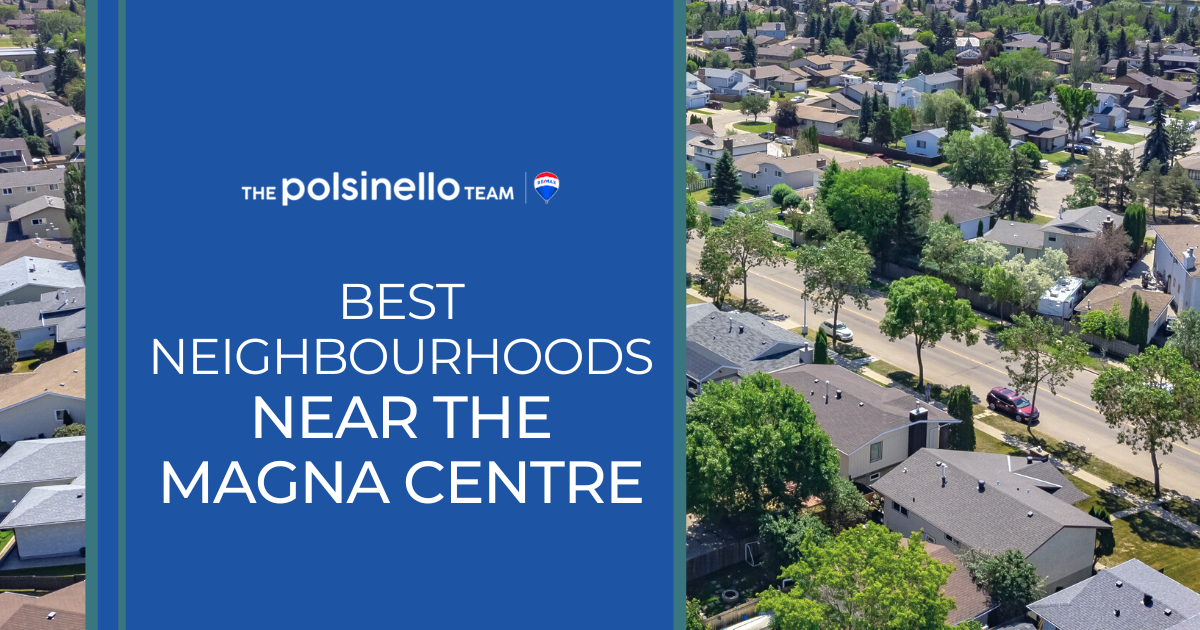 The city of Newmarket, Ontario, is a bustling city with plenty of recreational opportunities for its residents and visitors. One of the many highlights for homebuyers moving to Newmarket is the Magna Centre, which houses several indoor sports facilities, including swimming pools, skating rinks, and gymnasiums. As a result, many people seek to live in neighbourhoods close to the Magna Centre to take advantage of its amenities. This article will discuss the best neighbourhoods near the Magna Centre in Newmarket, highlighting their key features and attractions.
Bristol-London
Bristol-London is located at Newmarket's northern end, just south of Green Lane and east of Yonge Street. It offers easy access to parks, trails and schools, plus a variety of shops along the Yonge Street commercial corridor. Walkable amenities include Denne Public School and Denne Bush Park. These were named after the prominent Denne family, who settled in the area in the late 1800s. Locals can reach the Magna Centre from this location in approximately 12 minutes by car.
Living in Bristol-London offers a tranquil atmosphere but is close enough to the action of nearby attractions like Upper Canada Mall and Downtown Newmarket. The mall has over 200 stores and services, and it's easy to spend a day on Newmarket's Main Street. Amenities within walking distance of Bristol-London homes include Main Street Aquatic Centre, Marilyn Powell Park and the Nokidaa Bike Trail. Other neighbourhood highlights, such as Madison Greenhouse and Mabel Davis Conservation Area, are also nearby.
Homes in Bristol-London are primarily single-detached properties, many of which showcase brick-and-wood exteriors, with some Tudor Revival structures mixed in. Buyers can find starter homes with front-attached garages and new construction properties with modern designs and two-storey floor plans. Home prices typically range from $700,000 to $1.5 million.
Bristol-London Amenities
SilverCity Cinemas
Proctor Park
George Richardson Park
Global Pet Foods Dog Park
London & Main Community Garden
Dr. JM Denison Secondary School
Huron Heights-Leslie Valley
Huron Heights-Leslie Valley sits in the northeastern corner of Newmarket near Highway 404, making it an ideal spot for commuters. Known for its winding tree-lined streets and ample green spaces, the neighbourhood features one- and two-storey homes built in the '80s and '90s, with some new construction townhomes mixed in. To reach the Magna Centre, locals can take Alexander Road or Leslie Street to Mulock Drive and arrive in approximately ten minutes.
The Huron Heights-Leslie Valley area has several Newmarket schools, including Huron Heights Secondary School and Saint Elizabeth Seton Catholic Elementary. Other general options, such as Meadowbrook PS and Glen Cedar PS, enroll students in junior kindergarten through grade eight. Locals are also close to a Metro supermarket, a Walmart and world cuisine options at 404 Town Centre. Recreational opportunities include Charles Van Zant Park and Newmarket Micro Soccer Fields. Another neighbourhood highlight is Kawartha Dairy Market, which has been serving ice cream and other treats since 1937.
Real estate in Huron Heights-Leslie Valley chiefly features Newmarket single-family homes on spacious lots, with some semi-detached properties and condos. Most homes for sale in Huron Heights-Leslie Valley list from the $700s to $1.5 million and showcase traditional, contemporary and custom designs.
Huron Heights-Leslie Valley Amenities
Jacarandah Park
Greenlane Driving Range
Hollingsworth Arena
Happy All-Day Breakfast & Lunch
Let's Be Frank Italian Eatery
Southlake Regional Health Centre
Summerhill Estates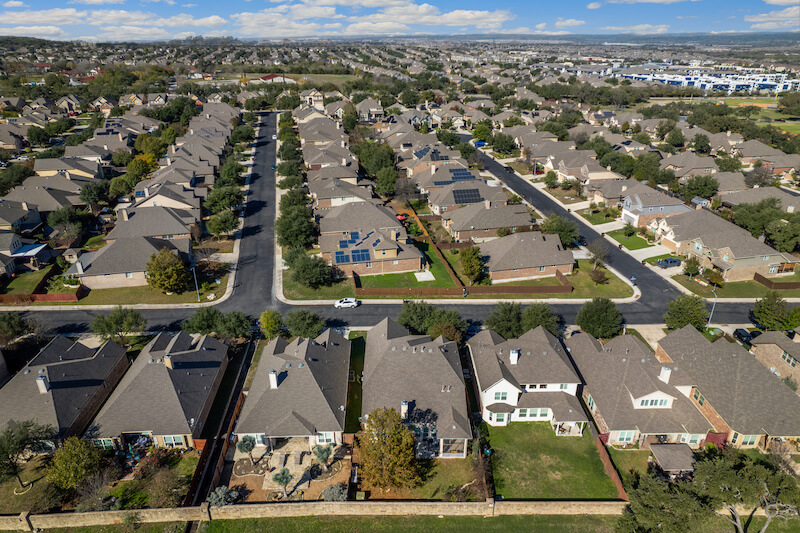 Summerhill Estates is one of Newmarket's most expensive neighbourhoods, located near the intersection of Yonge Street and Mulock Drive in Newmarket's southwestern region. Mulock Farm, established in 1880 by Sir William Mulock, is one of the oldest landmarks in the neighbourhood. Currently, a section of the farm serves as a learning facility for students attending the Ontario College of Agriculture. To get to the Magna Centre, residents can drive east on Mulock Drive and make it in approximately ten minutes.
Amenities in Summerhill Estates cater to all walks of life, featuring plenty of education, entertainment and recreational options. Students typically attend Clearmeadow Public School and Saint Nicholas Catholic Elementary. Shopping destinations include Summerhill Centre and RioCentre Newmarket, home to a Nature's Emporium organic market. Locals take advantage of Whipper Billy Watson Park, Jim Bond Park and several trailheads veining from the neighbourhood for outdoor recreation.
Real estate in the neighbourhood consists of large brick-and-mortar detached homes and townhouses. Most homes in Summerhill Estates were built in the 2000s, boasting contemporary interiors with modern finishes and open floor plans. Home prices range from $800,000 to $2 million.
Summerhill Estates Amenities
Jokers Hill Trail
Mulock Farm Community Park
Eldred King Gardens
Astoria Shish Kebob House
Quaker Hill Marketplace
Bagel World Newmarket
Glenway Estates
Glenway Estates lies south of Upper Canada Mall and west of Yonge Street in Newmarket's northwestern area. The neighbourhood's roots date back to the 1830s when Dr. John Dawson, one of the first doctors to settle in York County, established a home in the area. Today, Glenway Estates is known for its winding streets, brick homes and convenient location near shops and restaurants. Locals living in Glenway Estates can reach the Magna Centre within twelve minutes by car, taking Eagle Street to Bayview Avenue and then hopping on Mulock Drive.
Glenway Estates offers a variety of attractions to suit different lifestyles. Active locals enjoy the popular Ray Twinney Recreation Complex, featuring an ice rink, a heated indoor pool and a competitive swimming club. Homes in the neighbourhood are within walking distance of Crossland Public School, serving grades JK-8, and Regalo Montessori Private School. Regarding retail, residents are conveniently located near brand-name stores in Upper Canada Mall, plus other shops, cafes, eateries and services at Newmarket Plaza.
Homes in Glenway Estates showcase Newmarket's ubiquitous brick-and-mortar construction but also feature traditional bungalows from the '60s and '70s. Buyers can find single-family detached properties and semi-detached townhomes, ranging in price from $700,000 to $2 million.
Glenway Estates Amenities
Joe Persechini Park
McGregor Farm Park
Ray Twinney Soccer Field
John's No Frills
Bombowich
Bagel World Newmarket
Moxies Newmarket Restaurant
Armitage
Armitage is located south of Mulock Drive and west of Bayview Avenue in Newmarket's southwestern end. The neighbourhood began as a rural hamlet and was later named after Amos Armitage, a Quaker from Pennsylvania who settled in the area in the early 1800s. Today, Armitage is one of Toronto's most sought-after bedroom communities, with luxury homes, charming cast-iron street lamps and leafy parks. The Magna Centre is an easy eight-minute drive away from the neighbourhood.
Students who live in Armitage usually go to Armitage Village Public School for grades K–8 and then attend Sir William Mulock Secondary School for Grades 9–12. Avid golfers are near St. Andrew's Valley Golf Club—which tops the list of the best golf courses in Newmarket—while those seeking outdoor recreation can choose from several green spaces and trails in the neighbourhood. Yonge Street also offers many amenities, including popular restaurants, shops and grocery stores. Local hotspots include Loi's Joy of PHO and the all-you-can-eat Mandarin Restaurant.
Homes in Armitage are primarily two-storey detached properties from the '80s and '90s. Buyers can find various classic brick homes and modern detached dwellings, ranging in price from $800,000 to $2 million.
Armitage Amenities
Terry Fox PS
Bailey Ecological Park
Armstrong Family Park
Tom Taylor Trail
9Round Fitness
Nature's Emporium
Cynthia's Paradise Restaurant
Central Newmarket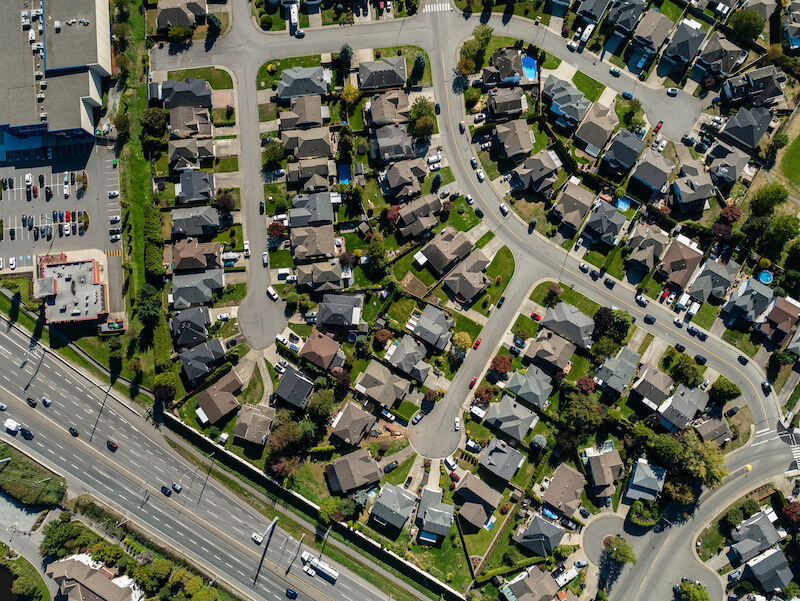 Central Newmarket is in the heart of town, bordered by Davis Drive to the north, Yonge Street to the west, Mulock Drive to the south, and Prospect Street to the east. Once a farming village in the 1800s, it has since developed into a bustling urban hub. Main Street is the neighbourhood's main artery, lined with quaint shops, cafes and restaurants in historic brick buildings. The Magna Centre is about eight minutes away by car.
The area between Lorne Avenue and Prospect Street is one of the most walkable in Newmarket, with plenty of amenities and attractions within a 10-minute stroll. These include the Newmarket Public Library, Fairy Lake and an urban park known as Riverwalk Commons. Locals love the endless things to do at Riverwalk Commons, including ice skating in the winter and concerts in the summer. Central Newmarket also has three public schools: JLR Bell PS, Stuart Scott PS and Rogers PS. Other nearby amenities include Newmarket Health Centre, Wesley Brooks Conservation Area and the Elman W. Campbell Museum, which is dedicated to the town's history.
Real estate in Central Newmarket is unique compared to the rest of the town. Here, buyers can find renovated condo units in older mid-rise properties or historic, two-storey buildings along Main Street. Craftsman- and Ranch-style single-family homes may also be listed on the market. Homes in Central Newmarket list from $500,000 for a renovated two-bedroom condo to $2 million for a large luxury home.
Central Newmarket Amenities
Old Flame Brewing Co.
Cachet Supper Club
The Maid's Cottage
The Fresh Tea Shop
Newmarket Community Centre
Newmarket Youth Centre & Sk8 Park
Gorham-College Manor
Gorham-College Manor is partly named after Eli Gorham, who opened a textile mill in the area in the early 1800s. The second part of the name pays homage to Pickering College, an independent day and boarding school that's been drawing students to the neighbourhood since 1909. Centrally located in Newmarket, Gorham-College offers easy access to the 404 Highway. The Magna Centre is approximately eight minutes away by car, heading south on Leslie Street or Bayview Avenue.
The neighbourhood's top half, north of Gorham Street, has numerous schools, a medical centre and various athletic fields. These include Prince Charles PS, Sacred Heart Catholic High School, Southlake Regional Health Centre and Fairgrounds Park. The section south of Gorham Street features even more green spaces, schools, shops, and entertainment venues. These include College Manor Park, Bogart PS, Newmarket High School and the NewRoads Performing Arts Centre (formerly known as the Newmarket Theatre). Locals head to Vince's Market on Mulock Drive and the shopping district east of Leslie Street for everyday needs.
Real estate in Gorham-College is a mix of new construction properties, character brick homes, classic renovated bungalows, and semi-attached townhouses. Homes for sale in Gorham-College Manor list from $800,000 to upwards of $2 million.
Gorham-College Manor Amenities
Bogart Pond
York Curling Club
Dickie's No Frills
Fionn MacCool's
The Crow's Nest Pub
The Big Catch Restaurant
Stonehaven-Wyndham
Stonehaven-Wyndham is one of the newest neighbourhoods near the Magna Centre. Located west of Highway 404 and south of Mulock Drive, it's home to luxury subdivisions where properties tend to sit on large lots and back onto wooded areas. The neighbourhood has streets named after famous thoroughbred racehorses, such as Damascus, Secretariat, and Foxcroft, in honour of American horse trainer R. Wyndham Walden. The Magna Centre is only five minutes away from the heart of the neighbourhood when travelling by car.
Stonehaven-Wyndham has public and private schools, several parks and a commercial district. Neighbourhood landmarks include Stonehaven Elementary School, Country Garden Montessori Academy and Frank Stronach Park, which is one of Newmarket's best parks. The area is also home to T&T Supermarket, a Ranch Fresh grocery store and several eateries near Bayview Avenue and St. John's Sideroad.
Stonehaven-Wyndham homes are stately two-storey homes that showcase brick, stone and wood exteriors. Interiors commonly feature large living areas and gourmet kitchens with ample dining spaces. Home prices range from $1 million to $3 million.
Stonehaven-Wyndham Amenities
Art Ferguson Park
Rene Bray Park
Brooker Ridge Animal Hospital
Brooker Ridge Plaza
Newmarket Soccer Club
Kelseys Original Roadhouse
Living Good & Staying Fit in Magna Centre-Area Neighbourhoods
Newmarket's Magna Centre is an excellent destination for sports enthusiasts and fitness aficionados. With its state-of-the-art facilities and convenient location, it's no wonder many people are interested in living in nearby neighbourhoods—and all of these areas are among the best neighbourhoods in Newmarket. By exploring these neighbourhoods and their unique features, prospective residents can find the perfect place to call home near the Magna Centre.