15 Things to Do Outdoors Near Newmarket: Explore Nature in the York Region
Posted by Frank Polsinello on Monday, May 2, 2022 at 9:39 AM
By Frank Polsinello / May 2, 2022
Comment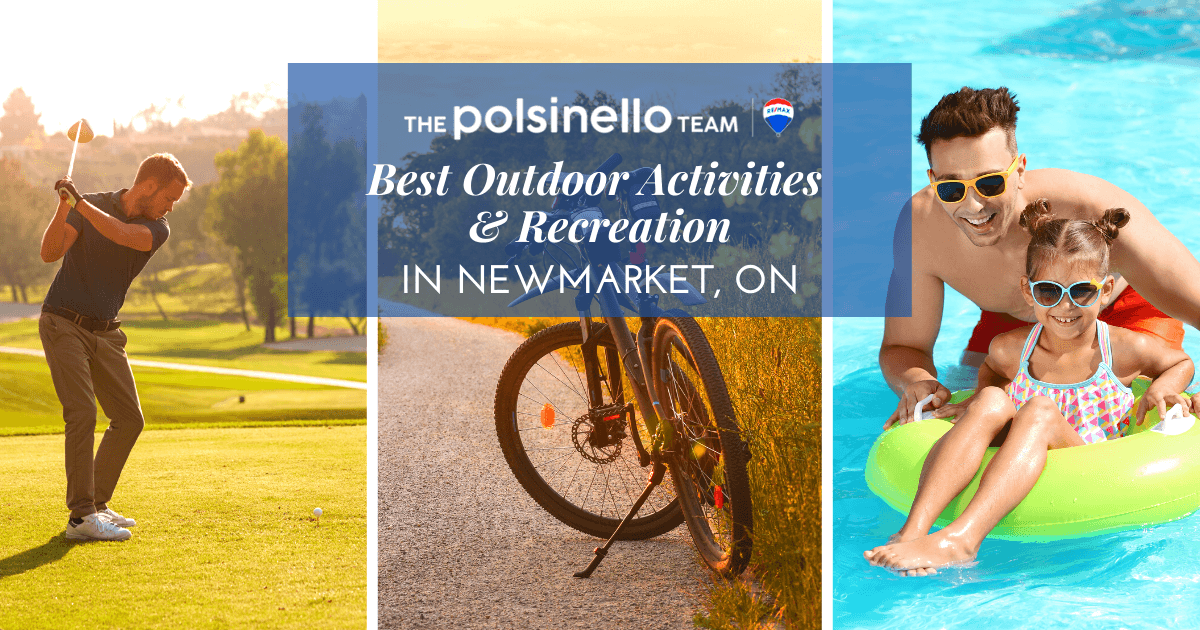 Located less than an hour away from downtown Toronto, the city of Newmarket, Ontario, has the charm of a small town while still being close to all the big city's amenities. There are many reasons why the Newmarket community is popular with residents and visitors alike, chief among them the availability of outdoor activities to enjoy. With Newmarket's temperate climate, it's possible to comfortably spend time outdoors for much of the year. Ready for that fresh air? Read on to learn about the best outdoor activities in Newmarket.
Water Recreation in Newmarket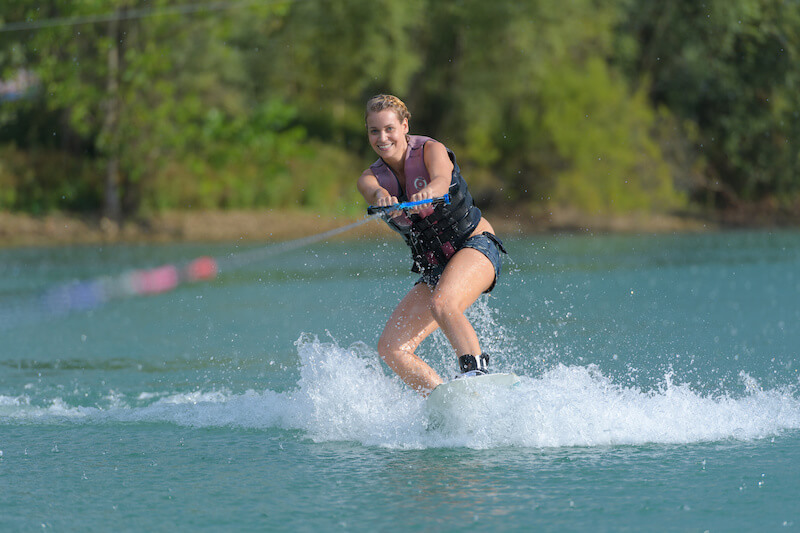 For those who love the water, there are multiple recreational options in Newmarket.
Located on a private lake, Spray Lake Watersports and Activity Centre offers waterskiing, wakeboarding, and wakesurfing for those who enjoy heart-pounding, high-intensity sports. Fishing (catch and release only) and simply enjoying quiet time at the lake are also popular activities at Spray Lake.
When it's warm outside, especially during the summer, Rogers Spray Pad is a great place to cool off. The spray pad has several water features and is best suited for children of all ages. The community spray pad is free to enjoy during the summer months when it is typically open seven days a week.
Named after a former Newmarket mayor, the Ray Twinney Complex has much to offer, including sports fields, ice pads, and concession stands for snacks. Those looking specifically for water activities can enjoy the pool area, which has a swimming pool and a wading pool, plus a hot tub.
Open during the summer months, Gorman Outdoor pool features a beach entry and is heated for comfort. Every September, the pool hosts a popular "pooch plunge," where people and their dogs can use the pool together.
The Magna Centre is a large recreational complex that offers various programs for the community. Within the complex, there's a 25-metre community pool and a 21-metre learning pool for newer swimmers. There's also a walking track, gym, and four ice rinks — one Olympic-sized and three NHL-sized.
Newmarket Hiking & Biking Trails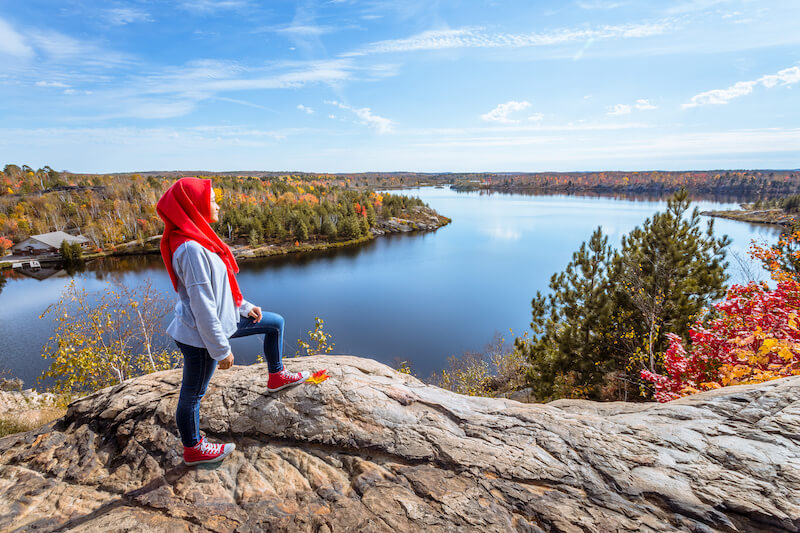 There is no shortage of open outdoor spaces in Newmarket for anyone who enjoys hiking or biking.
The Tom Taylor Trail is a multi-use trail available for walking, hiking, road biking, and running. An 8.5-kilometre stretch of the trail runs through Newmarket but is also part of the more extensive Nokiiddaa Trail System. The trail runs along scenic Holland River and Fairy Lake, providing excellent water views.
Located in north Newmarket, George Richardson Park spans over 29 hectares. The park offers sports fields, but hikers tend to be more interested in its well-maintained trail system. The trails run along the banks and flood plains of the Holland River, where visitors will see a wide variety of flora and fauna.
When you want to get away from the daily hustle and bustle and experience nature, Jokers Hill Blue Loop is the perfect destination. This trail is a 4-kilometre loop that typically takes around 1 hour and 15 minutes to complete. Dogs are also welcome on this popular trail.
Newmarket Parks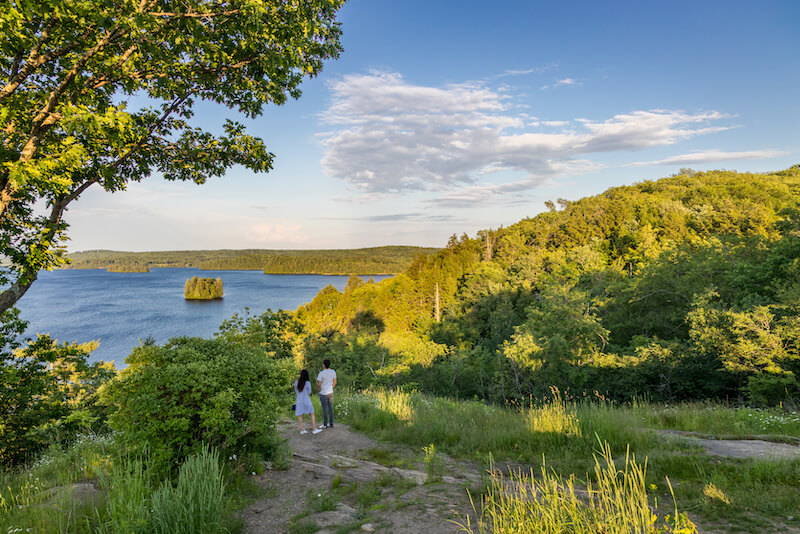 Newmarket is home to several beautiful community parks. Whether one wants to spend just an hour or all day outside, the parks in Newmarket are wonderful places to visit.
The Newmarket Riverwalk Commons area is a hub of the community, steps away from various bustling shops and restaurants and hosting multiple events throughout the year. There's an ice skating rink in the winter and a water spray feature to help people cool down in the summer. Numerous paths connect the area, making it a great place for walking and jogging while enjoying the outdoors.
Spanning 13.4 hectares, Fairy Lake Park is a great place to visit for anyone seeking tranquillity and beautiful scenery. The park has picnic pavilions and a children's playground, as well as multiple walking paths. When walking around the park, visitors are rewarded with beautiful views of the lake and even a lovely small waterfall, plus several scenic bridge crossings.
One of the best places to enjoy the great outdoors in Newmarket is Bailey Ecological Park. The park is an animal and bird sanctuary; its 10 hectares follow the East Holland River and contain protected wetlands and forested areas. This is a beautiful place to visit when someone is looking for a more rustic, undeveloped park where it's easy to enjoy nature.
Golf Courses Around Newmarket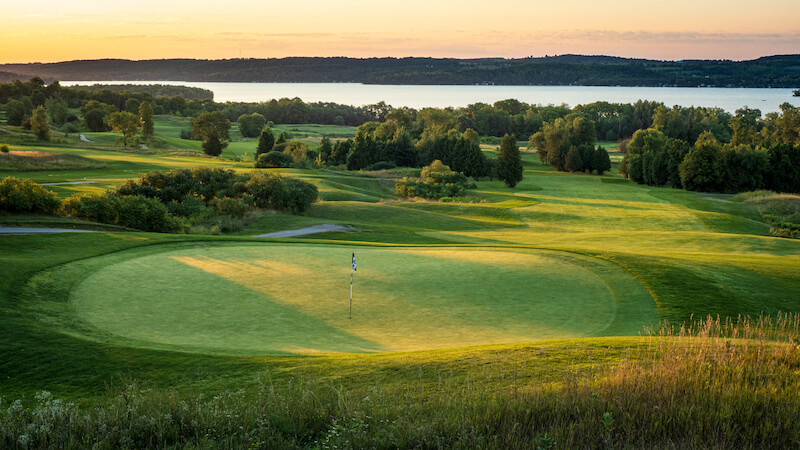 Golf is a very popular pastime, as it is possible to golf in and around Newmarket for most of the year. Several golf courses in the general vicinity suit anyone who loves golf, each with its own distinct offerings.
Driving golf balls is a fantastic way to improve your golf game while also taking in the outdoors. Greenlane Golf in the nearby East Gwillimbury community is a driving range with various pricing options, depending on how many balls you want in each bucket and how long you want to spend there. The range also offers memberships.
Cardinal Golf Club encompasses four separate courses, so golfers of all skill levels can find one that suits them. It is known for its scenery, and it also has a restaurant with lovely views of the course. In addition to golf, the club hosts leagues and special events throughout the year.
Conveniently located near Newmarket, St. Andrew's Valley is one of the top-rated golf courses in Canada. Golfers can opt to pay daily fees for a round of golf and a cart rental or become a club member. There's an on-site pro shop, and golf lessons are available.
Other Newmarket Outdoor Activities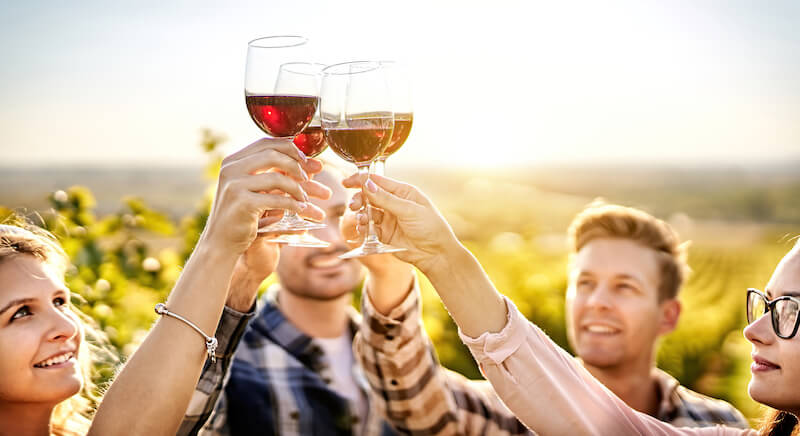 Aside from parks, trails, golf, and water recreation, Newmarket has a variety of other outdoor activities for its residents and visitors to partake in.
Holland Marsh Wineries: Spend time touring the vineyards here, then enjoy tasting the wine from the same grapes you just learned about. Holland Marsh Winery is popular with locals and visitors and is open every day of the week except Monday. The winery also hosts weddings and special events.
Strawberry Creek Farm Market: This local farmers' market is open Monday through Friday from June through late October, when strawberries are in season. The market features the freshest local items, including produce, meats, honey, maple syrup, artisan cheese, and dairy products. Throughout the year, the farm market offers patrons a "you-pick" option for whatever produce is currently in season.
Live Community Events: Newmarket is a town that loves to gather together and enjoy outdoor community events. In fact, outdoor events are held year-round, even during the winter months. From concerts and outdoor movie nights to ice skating events, residents and visitors will never feel boredom in Newmarket.
The Many Outdoor Activities in Newmarket, Ontario
Newmarket may be a relatively small town, but it offers so much to its residents and visitors. This is especially true when it comes to outdoor activities—there is truly something for everyone, from avid hikers and water enthusiasts to those who prefer to spend quiet days at a local park. The beauty of Newmarket and the surrounding areas can't be denied, so it's not at all surprising that people love spending time outdoors here. While it's close to the Toronto community, people appreciate the small-town feel with its strong community spirit, and spending time outdoors is a great way to get a true taste of Newmarket.