5 Best Parks in Newmarket: Explore Fairy Lake Park & More
Posted by Frank Polsinello on Wednesday, June 8, 2022 at 1:10 PM
By Frank Polsinello / June 8, 2022
Comment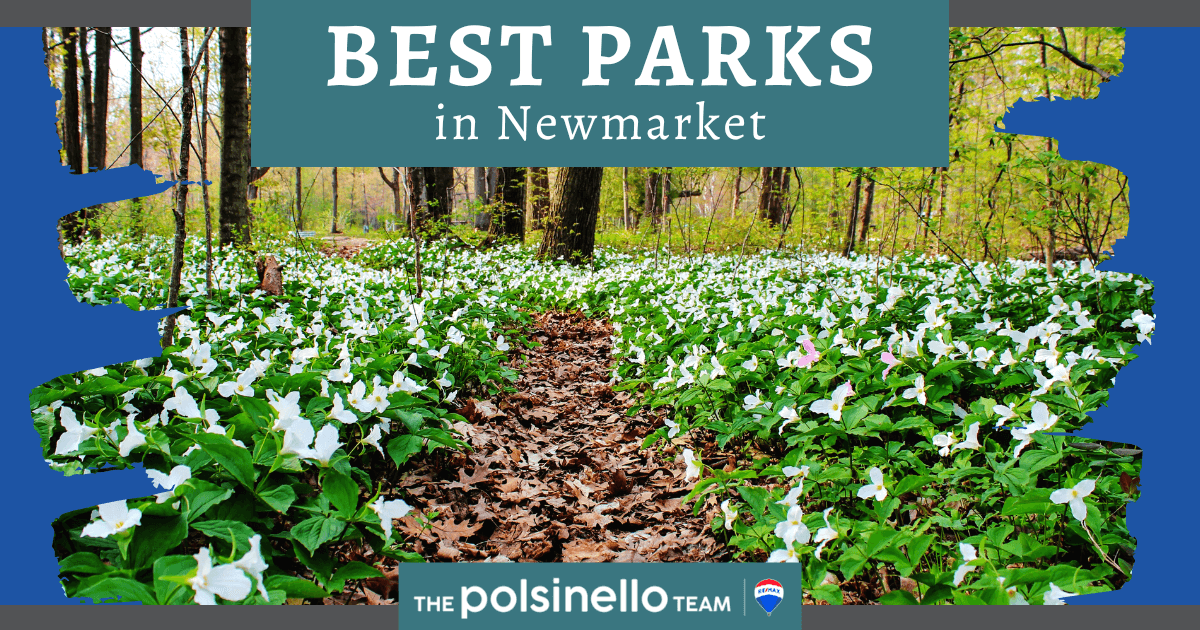 The city of Newmarket is a remarkable and vibrant community, and there are over 45 parks and open spaces that boast just over 300 hectares of parkland. Within these parks, there are 44 kilometres of biking, hiking, and walking trails that link to another 20 kilometres of pathways from the East Gwillimbury community to the city of Aurora.
Due to their proximity to homes throughout the city, the parks in Newmarket make it easy for locals to take advantage of the great outdoors. Visitors can enjoy picnic areas, sports fields, playgrounds, and much more in the various parks often within walking or biking distance. Read on to learn about some features and amenities at the best parks in Newmarket, ON.
Fairy Lake Park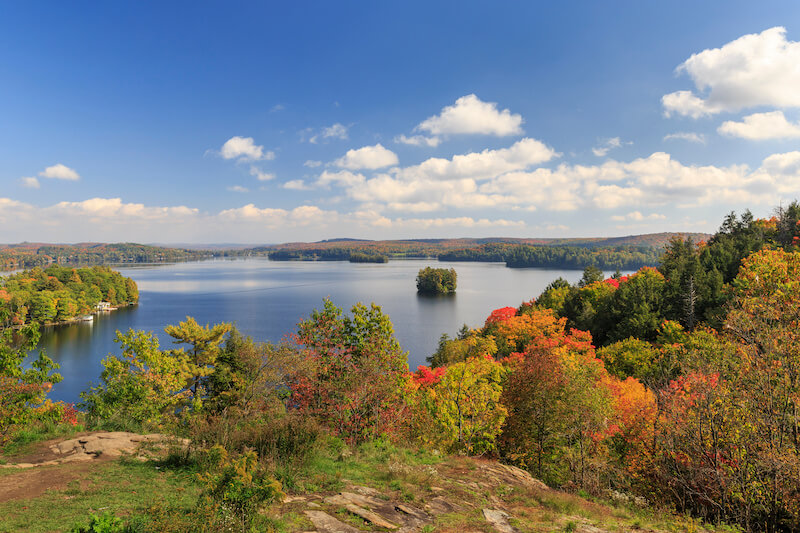 Fairy Lake Park is best described as an urban oasis, and the lake here was made by the community's first settlers to power a mill in the early 1800s. Visitors can explore 13.4 hectares of parkland, marshland, and waterways in this stunning park that is also known as Wesley Brooks Conservation Area. Fairy Lake Park includes the dam at the Water Street Bridge and is popular with paddlers.
Take a stroll through the park to discover various trails winding around the lake, playgrounds, picnic areas, bridges, and throughout this well-maintained parkland. There is also a pavilion with shelter and washrooms, game tables, and a barbecue site.
There are numerous special events at Fairy Lake Park throughout the year that feature concerts, festivals, demonstrations and other activities. There are also special events that include train rides, face painting, and bouncy installations. Be sure to check their calendar of events, so none of these free events are missed.
Fairy Lake Park Additional Information
Address: 520 Water Street, Newmarket, ON L3Y 15M
Phone: 905-895-5193
Hours: Daily, year-round
Fees: Free entry
George Richardson Park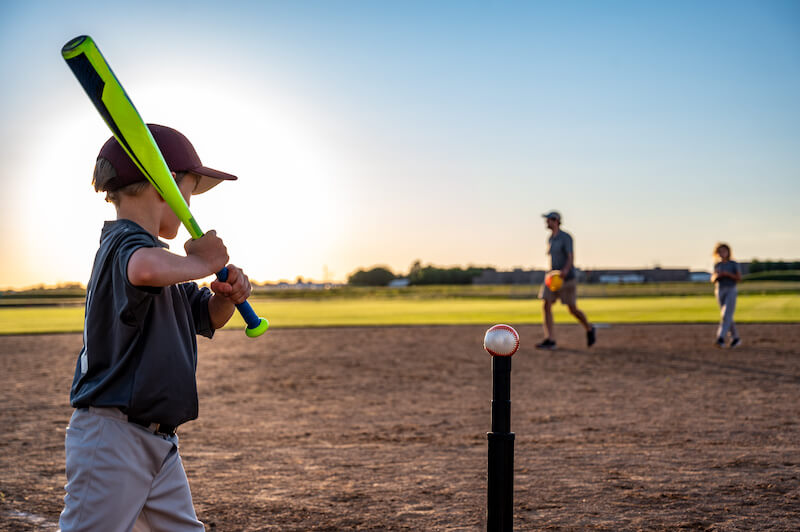 George Richardson Park is located in north Newmarket and has 30 hectares of land for visitors to explore. Situated along the floodplain and the banks of the Holland River, the trail here is surrounded by lush vegetation, mature trees, native wildlife, and water fowl. This is a popular spot for birdwatching and nature hikes due to the lushness of the foliage.
The park also has several distinctive areas for friendly games and local team competitions of baseball and soccer. Visitors can spend the day here comfortably enjoying outdoor activities in Newmarket with the presence of picnic tables, playgrounds, covered areas, and convenient washrooms. Pets on leashes are welcome to accompany their human companions and must be kept under control.
George Richardson Park Additional Information
Address: 395 Bayview Parkway, Newmarket, ON L3Y 3P8
Phone: 905-895-5193
Hours: Dawn–11 p.m. Daily
Fees: Free entry & parking
Frank Stronach Park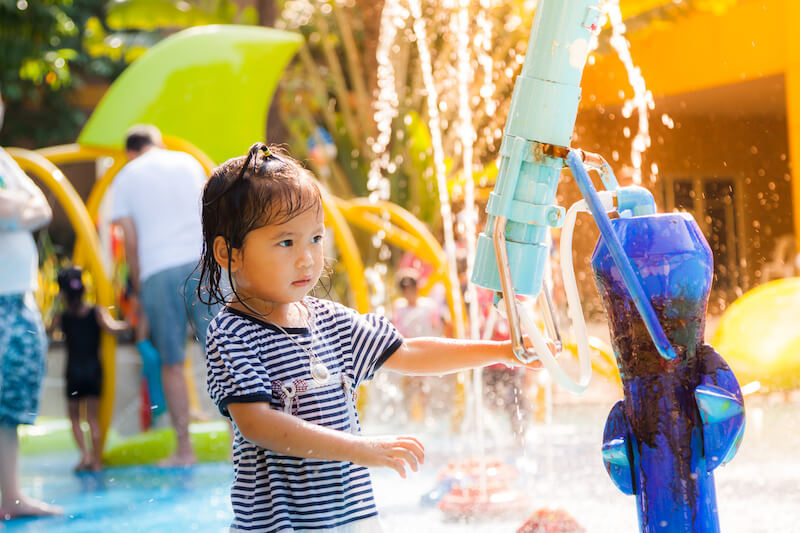 Frank Stronach Park is a treasure for locals here in Newmarket, Ontario. There are several groomed trails and paved pathways that are popular with cyclists, inline skaters, joggers, and pedestrians. This park features a few sporting fields that illuminate after dusk and sizeable playground and picnic areas.
However, a highlight of the park is the Frank Stronach Spray Pad, which is only the second installation of its kind in Newmarket. The theme of the spray pad is recognizing Canada's 150th anniversary of confederation. The Frank Stronach Spray Pad design is meant to represent the lifecycle of a maple tree from a sapling to full growth.
The spray pad is fully accessible and wheelchair-friendly. This zone also features picnic tables that boast ultraviolet shielding awnings to keep harmful rays minimum. The pad itself has permeable surfaces that prevent water pooling to make the environment safer. The surrounding amphitheatre-style seating allows viewers to keep a keen eye on the action on the splash pad.
Parking is available on nearby streets, but may be limited on weekends and during the warmer months when the zone is open. There is also a pavilion that has seating and washrooms. Note that the splash pad is only open from late spring to the end of summer and is free for all to use.
Frank Stronach Park Additional Information
Address: 500 Memorial Circle, Ontario L3Y 4X7
Phone: 905-895-5193
Hours: Dawn–8 p.m.
Mabel Davis Conservation Area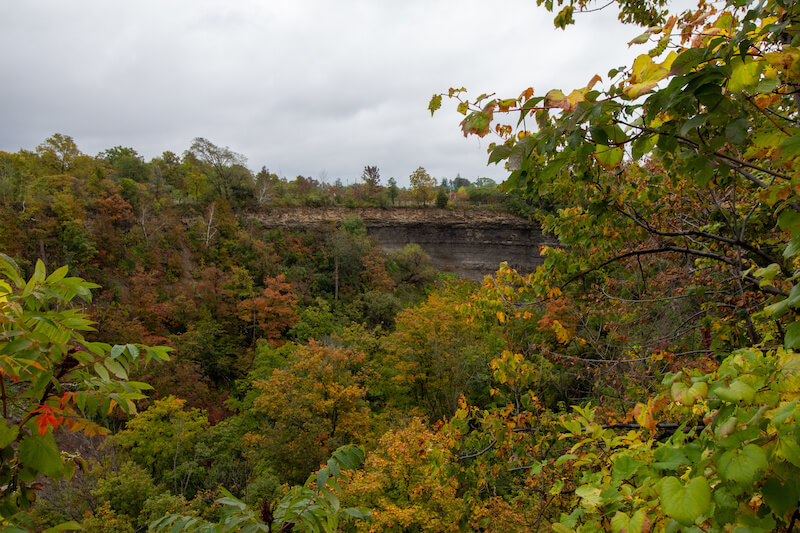 The Mabel Davis Conservation Area is situated between the Tannery Mall and Bayview Parkway in Newmarket. This remarkable space is named after a local named Mabel Davis, who donated the land in 1969 to the Lake Simcoe Region Conservation Authority. Today, it serves as one of the top areas for wildlife viewing, hiking, and biking.
Mabel Davis Conservation Area features seven hectares of parkland, trails, and waterways ready to be explored by nature enthusiasts. While it lacks amenities such as playgrounds and picnic areas, there are plenty of trails along the east and west sides of the East Holland River. This makes it a popular place for spotting wildlife such as rabbits, birds, muskrats, and migratory birds.
There are an astonishing 1,400 metres of mixed surface trails in the Mabel Davis Conservation Area, and it is part of a more extensive system: the Nokiidaa Trail. From there, pathways connect to even more conservation areas in the town along with parts of East Gwillimbury and Aurora.
Mabel Davis Conservation Area Additional Information
Address: Access from both Davis Drive and Bayview Parkway
Phone: 905-895-1281
Hours: Dawn to Dusk
Newmarket Riverwalk Commons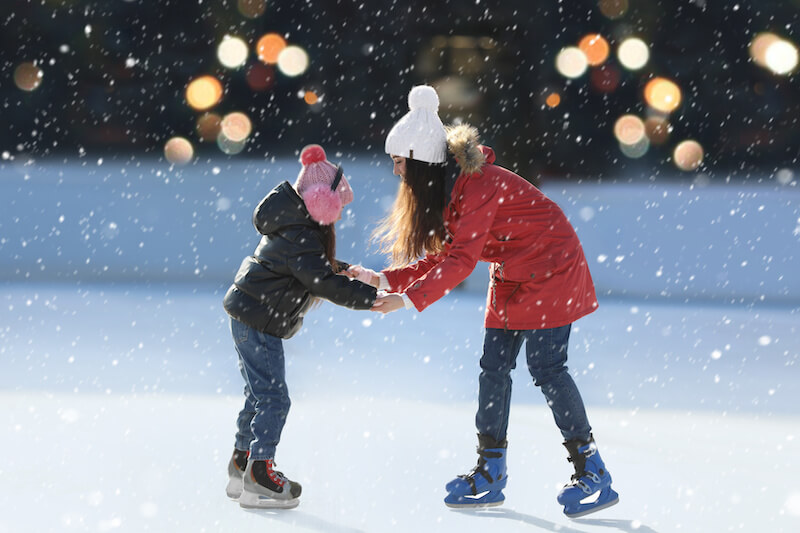 Newmarket Riverwalk Commons is adjacent to the Newmarket Community Centre & Lions Hall on Doug Duncan Drive. This is a newer urban park and has quickly become an important cultural hub that connects the downtown core and Newmarket's trail systems. Parks People recently recognized the Commons as a Thriving Place due to its plentiful multipurpose use spaces and superb amenities.
One of the most popular features here is the open-air Tim Hortons Skating Rink during the winter, which "magically" transforms into an interactive outdoor water feature and wading pool in the summer months. Warm weather months also bring about the renowned farmer's market, where fresh fruits, vegetables, preserves, and hand-crafted goods can be found.
A variety of community events at Newmarket Riverwalk Commons bring locals and visitors together. Some of the most notable include the Kanata Summer Festival, Music in the Park, Winter Wonderland, Moonlight Movies, and the Newmarket Ice Lounge. Many of these are also kid-friendly activities. Check the park's schedule to see when acts are slated to perform on the outdoor stage throughout the year.
Newmarket Riverwalk Commons Additional Information
Address: 200 Doug Duncan Dr, Newmarket, ON L3Y 3T8
Phone: 905-895-5193
Discover the Beauty of Living in Newmarket, Ontario
There is an abundance of places to take respite in nature around Newmarket, ON! Parks, gardens, trails, and green spaces allow friends, families, and even pets to enjoy the fresh air and access recreational activities, including some of the best things to do in Newmarket. Live happily, live healthily, and find out what awaits in this remarkable community that is just a short drive from the attractions and employment opportunities in the city of Toronto.