6 Best Parks & Trails in Keswick: Parks & Walking Paths Near Keswick
Posted by Frank Polsinello on Monday, February 20, 2023 at 2:32:32 PM
By Frank Polsinello / February 20, 2023
Comment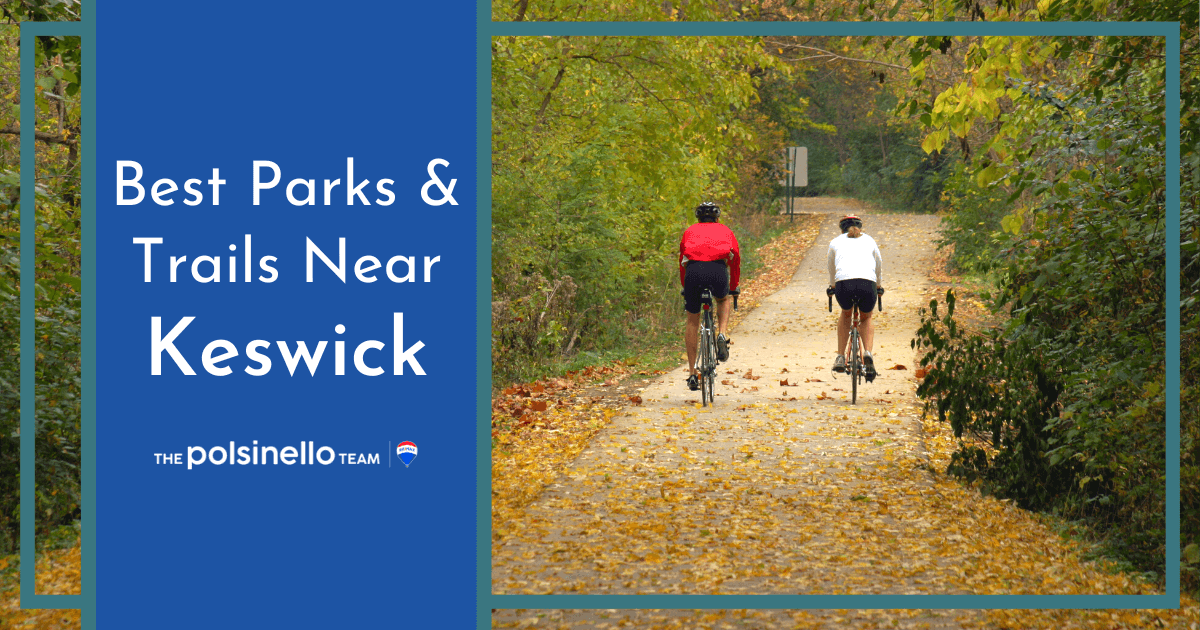 Whether you want to take a casual walk or jog in the park or extend your horizons and hike a local trail, residents in the Keswick neighbourhood of the city of Georgina have several options. Put on your hiking boots or load up your mountain and take a break to enjoy some time at one of the following best parks and trails in the area.
The ROC
Georgina's ROC (Recreational Outdoor Campus) has everything needed for a full day of action-packed fun. No matter which month you visit this recreational haven, there's something to do. For those who want to reach great heights, there's rock climbing, high and low rope climbing, and ziplining. Bring your bike and show off your techniques and skill at the free bike park, or head to the north shore trails for a biking adventure.
During winter, there is more fun for everyone at The ROC. Start off with skiing or head to the skating rink. Bring your snowboard and zip through the white powder, or hold on tight while tobogganing down a snow-covered hill or zipping along one of the runs designated for snow tubing. Ski and snowboard lessons are also available. Go for the day or enjoy any time with a season pass.
Sibbald Point Provincial Park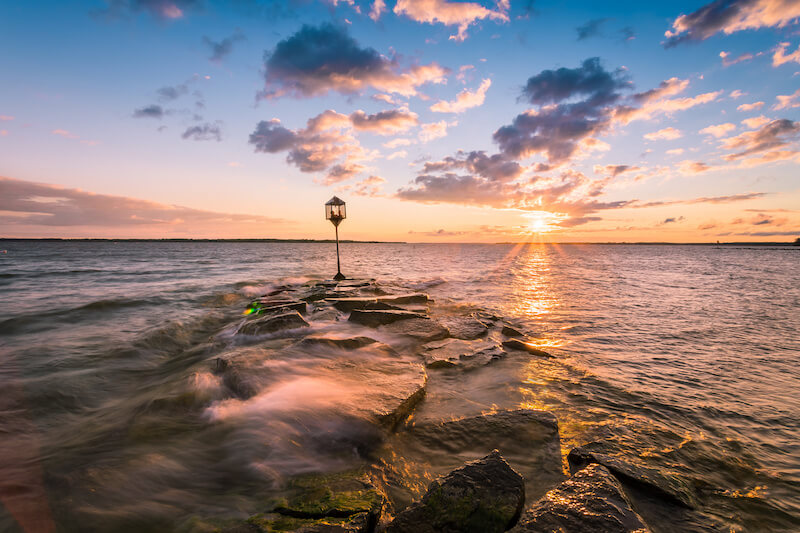 Those interested in an outdoor day excursion or a weekend getaway can visit Sibbald Point Provincial Park. Sibbald offers plenty of activities for day adventures and camping options for those interested in an extended stay. On land, bring your bike to tour the Lake Simcoe waterfront. Bird watchers can observe and take photographs of feathered friends along Maidenhair Fern Trail or the Simcoe shoreline. Hikers can access the two-kilometre Maidenhair Fern Trail suitable for all hiking levels. Sunbathers can soak up some rays while relaxing on the Lake Simcoe beach.
Sibbald Point keeps those busy who bring their motor craft or sailboat to explore the water, fish for trout, perch, and bass, or swim in the cool depths of Lake Simcoe. During winter, there are opportunities for cross-country skiing, snowshoeing, and ice fishing.
Julia Munro Park
Julia Munro Park, formerly the Sutton Community Park, officially opened in November 2021. The park was renamed in honour of Mrs. Munro, who was first elected in 1995 and the longest-serving woman elected as one of Ontario's Members of the Provincial Parliament (MPP).
This park is situated on 12 acres in the Lakeside Meadows subdivision in Sutton on Timberbank Square and offers visitors several activities close to home. The following amenities are available:
Playground
Splash pad
Hard court for year-round basketball and winter skating
Assorted outdoor fitness equipment
An easy trek along a gravel-lined walking trail connects to the Hodgson Trail for more hiking adventures.
Metro Road Tract
Located in the York Regional Forest, the Metro Road Tract offers a short hike through outstanding scenic landscapes. The forest is free to the public, covers 5,680 acres, and comprises 24 tracts. It offers visitors opportunities for bird watching, mountain biking, hiking, horseback riding, and cross-country skiing.
The Metro Road Tract is located at 1763 Metro Road North and offers a wide, 1.6-mile, easy-rated loop perfect for a short jaunt in the forest. Parking is at the trailhead on Metro Road North. The trail provides a refreshing respite and is generally quiet and not crowded. Because of the dirt pathway, it can get muddy, but it can still be walked or biked. Dogs are allowed on the trail, and off-leash exercise is permitted in some areas.
North Gwillimbury Park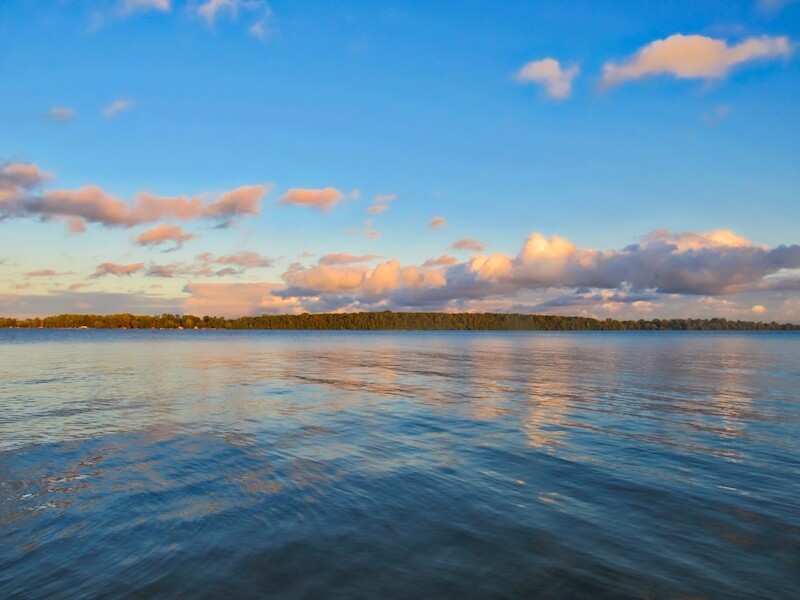 Plan a trip and take a dip in Lake Simcoe when visiting North Gwillimbury Park in Keswick. Formerly known as Maple Leaf Park, North Gwillimbury is a relaxing oasis where visitors can swim, enjoy a snack at the picnic tables, or set up a party at the picnic shelter while kids enjoy the spacious playground.
This cozy park is generally quiet without crowds and provides easy access to the beach. It's open daily from 8 a.m. until 10:30 p.m.
Sutton-Zephyr Rail Trail
The 8.1-mile Sutton-Zephyr Rail Trail winds through a scenic forest filled with trees, assorted plants, and wildlife. It's rated as moderately easy but can be a bit challenging for new hikers. The trail is wide, flat, and very straight. It crosses the Black River, plus there are creeks and marshes dispersed along the path, which can mean some muddy patches to navigate around.
The dirt trail is used for multiple purposes in both directions if walking, jogging, running, horseback riding, or riding a mountain bike or ATV is part of your plan. During winter, it is also popular for cross-country skiing. Dogs are welcome but must remain on a leash at all times. Generally, the trail does not have heavy traffic, meaning visitors can expect a quiet walk or ride.
Enjoy Mother Nature at Keswick & Georgina's Area Parks
Scenic trails to explore, lush landscapes to enjoy, water activities, wildlife observation, leisurely walking paths, and picnic areas give Keswick and Georgina residents more than a few options for fun things to do in Keswick. Whether a long hike is what you enjoy or camping out and experiencing nature up-close, you're sure to find what interests you at one of these area parks and trails.
If you're looking for a Keswick home, contact The Polsinello Team at RE/MAX Hallmark Polsinello Group Realty at (289) 803-3389 to get in touch with Keswick real estate agents who can help you find your dream home in Keswick today.