5 Toronto Townhome Communities With Awesome Amenities
Posted by Frank Polsinello on Tuesday, March 29, 2022 at 8:41 AM
By Frank Polsinello / March 29, 2022
Comment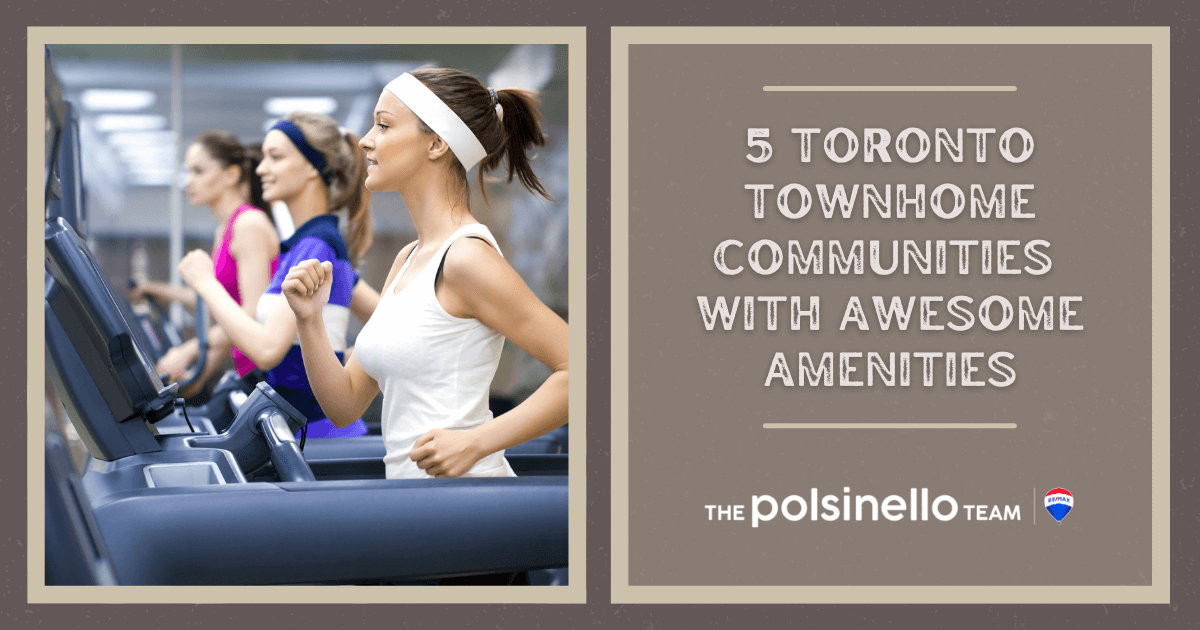 Living in Toronto is full of life. There is always something happening here, from the arts and culture with the city's cosmopolitan lifestyle and skyscrapers to the beautiful parks, sports, and the waterfront. For those who want to be a part of it all, there are many great reasons to buy a townhome in Toronto. Townhomes are a bit smaller and tend to be in the heart of the city near local attractions and amenities. There are numerous townhome communities in Toronto and the surrounding area, but these particular options have some of the best amenities, so keep reading!
George Condos + Towns
George Condos and Towns is a newly constructed development completed in 2021. The community is in the East End's South Riverdale area and the Leslieville neighbourhood, which puts it in the heart of a highly walkable urban community. It's an eight-storey tall condo community with 88 condo and townhome units, many of them with luxurious interiors and finishings, ranging from 524 to 2,271 square feet of living space. Designed by The Rockport Group, these condos span from one-bedroom units to large, modern townhomes.
The amenities here are outstanding. There's a shared rooftop deck, a gym and fitness center with modern equipment, and a barbecue area, but that's just the start—there's also a large outdoor area with a kitchen and bar and an outdoor play area. The outdoor space itself is remarkable for the area since an urban yard isn't all that common in Toronto.
Midtowns On The Subway
Quite the beautiful community, Midtowns On The Subway is all about providing amenities and location for residents. Its location on Lawrence Avenue West makes Midtowns on the Subway townhomes the ideal homes for those who want an easy commute to work in the city. This three-storey community has a total of 82 units spread over several buildings, with layouts of one to three bedrooms. This community also reached construction completion in 2021.
There are plenty of benefits here, including the energy-efficient upgrades, granite countertops, and 9' ceilings. As for amenities, if the community doesn't offer it, it's a short walk or drive to local restaurants and shops, including the Lawrence Allen Centre and Yorkdale Shopping Centre. The Beltline Trail is also located nearby. The property features a rooftop terrace with ample green space, and the units feature glass-enclosed balconies. Having the subway nearby is also a nice benefit. For those who want to drive instead, townhome ownership includes available parking spaces.
Liberty Village Townhomes
Liberty Village Townhomes is a community of 464 townhomes designed by CanAlfa and completed in 2004. These stacked townhouses provide a modern feel with nice interiors and large balconies. They are a good option for those who want outdoor green space and a location that welcomes pets. Designed to be open-concept, they feature elegant kitchens and large living areas. Granite countertops, nine-foot ceilings, and lots of onsite storage are also benefits of this community.
The community features a courtyard and rooftop lounge, as well as a fitness centre on the property and other amenities. The beautiful outdoor terrace area is perfect for relaxation; when residents are ready to come indoors, there are private lounges and dining areas as well. Looking to keep fit? Check out the yoga lounge. The misting station is a nice way to cool off on a hot summer day. Off-site amenities aren't lacking, either; Liberty Village is also just a short walk from local bars and restaurants for those who want to be in the heart of it all.
Yorkdale Village Townhomes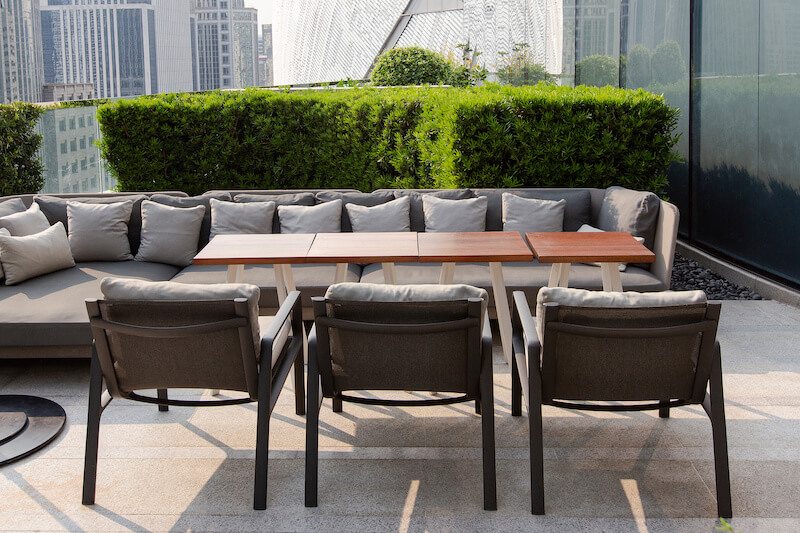 Located on Wilson Avenue and Dufferin St., Yorkdale Village Townhomes is a beautifully constructed community with 99 suites designed by SMV Architects. The buildings are three storeys high, with most units featuring two bedrooms and two bathrooms. The interiors are luxurious and beautiful with 9' ceilings, Low-E thermal insulated windows, and on-demand high-efficiency hot water tanks. Granite countertops and smooth finished ceilings are also a part of this community's design. It's a welcoming location that makes green living easy.
The amenities at Yorkdale Village Townhomes are excellent. Enjoy the sunshine on the beautiful rooftop terrace, which has ample space to spread out. Each property also features a balcony and a patio, creating a bit of extra outdoor space in the heart of the city. There's even room to barbecue. The entire property features security to add to the area's privacy, and there's also underground parking and storage for residents.
Marina Townhomes of South Beach
Marina Townhomes of South Beach are another excellent choice for those who want to live in the heart of the city. This townhome community features 221 units in buildings that are three storeys high, completed in 2002. Each of the units is a bit different, but they all offer hardwood floors, stainless steel appliances, and fireplaces for cold nights.
This community is in the Niagara neighbourhood, surrounded by yacht clubs, open water, and beautiful green spaces. It's a pet-friendly community, and there's an off-leash dog park nearby in Coronation Park. The townhomes are so close to the lakefront that it's easy to enjoy spending time outdoors here. The Waterfront Trail & Martin Goodman Trail are just a few minutes away, and there are plenty of activities nearby, including rowing, sports fields, shopping areas, and the Entertainment District itself with food and fun to be had.
Marina Townhomes of South Beach offers beautiful views, private terraces, and units that have multiple floors, which creates the feeling of having a separate, private home with waterfront views. There's a rooftop terrace to share with other residents, along with a grilling area. There's ample security available and event and meeting room space for those who desire it.
Find Out What Toronto Has to Offer in These Great Townhome Communities
Toronto is a world-class city with a wide range of amenities to offer. For those who wish to call this area home, the condos and townhomes here offer the right blend of location, interior design, and onsite amenities to meet most everyone's needs. Often right in the heart of the city or in one of the beautiful neighbourhoods nearby, these communities are the place to be for those who want to live in or already work in the big city.