Newmarket Trails: Where to Walk, Jog & Hike Near Your Neighbourhood
Posted by Frank Polsinello on Wednesday, September 21, 2022 at 9:14 AM
By Frank Polsinello / September 21, 2022
Comment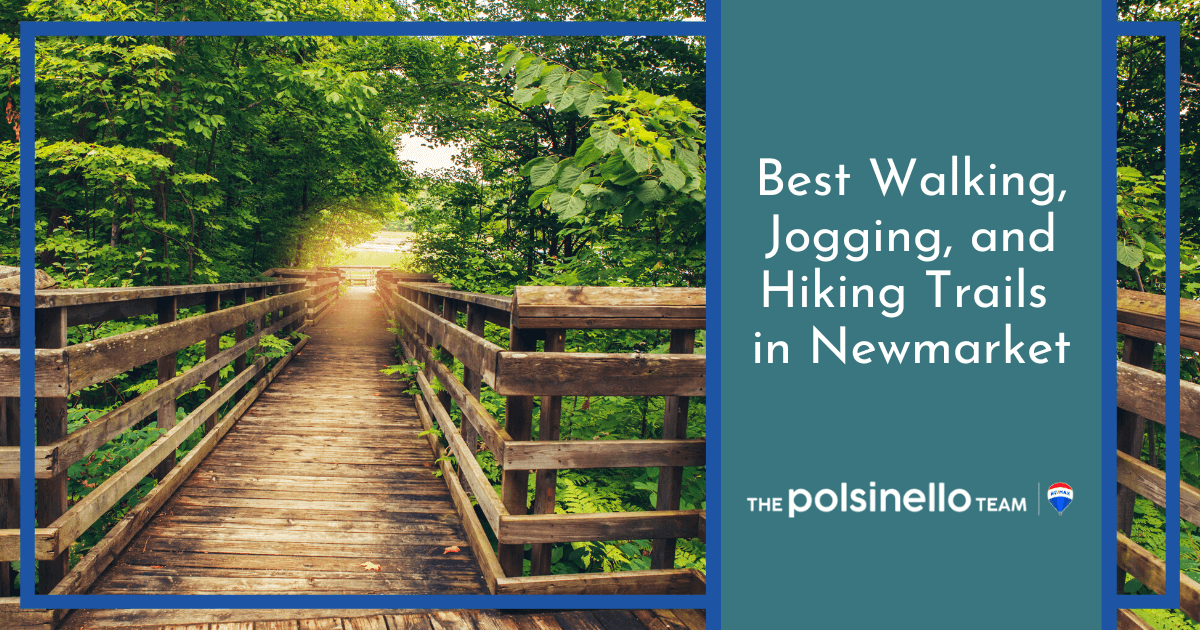 Despite consistent population increases over the last century, the city of Newmarket remains dedicated to its rugged outdoors legacy. Popular trails in Newmarket such as the Nokiidaa Trail draw large numbers of hikers and bikers looking for fresh air. As area governments continue to maintain public parks and green spaces, residents have plenty of outdoor activities in Newmarket to enjoy.

Dave Kerwin Trail
Located around Newmarket's centre, the Dave Kerwin Trail begins near Bonshaw Avenue west of Bonshaw Avenue Park. The path continues west and then turns south until it reaches Woodspring Ave. At that point, it loops back over the route until returning to the starting point. Stretching about 3.7 km in total, it has an elevation gain of about 107 metres. Leashed dogs will find plenty of wonderful scents to follow.
Overall, the route is considered easy and takes just over an hour to complete. The path is level enough for biking, as long as one follows the paved road. Summer travellers will be glad that much of the area is shaded by the forest and mostly packed ground or pavement. As a hidden gem, hikers will not find Dave Kerwin crowded.
Despite its easy rating, this route provides scenic views of hills and river valleys. The paved areas are comfortable enough for strollers and younger visitors, and river crossings all have bike bridges. Named after Councillor Dave Kerwin, this special site is an excellent place for a relaxing weekend afternoon.
Fairy Lake Loop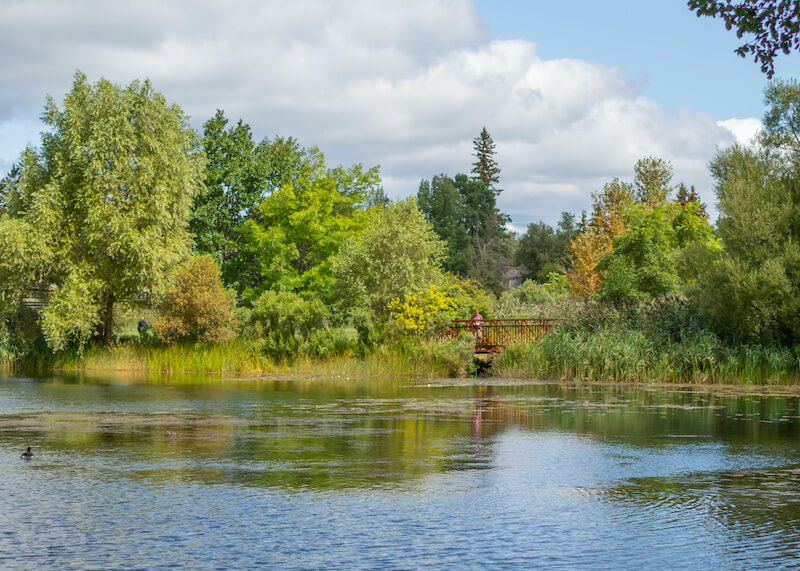 One of Newmarket's best parks, Fairy Lake Park is near the city centre and includes a playground, washrooms, and covered pavilions. The green space is free to use and available year-round. Also known as the Wesley Brooks Memorial Conservation Area, it includes the artificial Fairy Lake. Visitors may enjoy watching the waterfall created by the dam on the East Holland River.
Fairy Lake Loop is a 1.77-km loop surrounding the lake itself. It is rated very easy with only 50 metres in elevation, and most of it is paved. While the area can get crowded at times, this is an excellent place for jogging, biking, or walking. Those with limited mobility, wheelchairs, or strollers can also enjoy the path.
The path follows a wide variety of plant life, including trees and flowers. While a segment follows the river, much of the route moves through the foliage for a forested feel. Visit the trail each season for a slightly different environment, although high water and snow may make parts of the trail unavailable. Leashed dogs can also join the fun.
Jokers Hill Blue Loop
Located just outside the western border of Newmarket, Jokers Hill Blue Loop is a 4.02 km path. Visitors can find the parking lot north of Whipper Billy Watson Park near Bathurst Street. The trail moves southwest before looping back to the beginning. This is a popular area for hiking and jogging, and leashed dogs are welcome.
While the area is generally considered friendly for kids, the path is rated moderate. The elevation gain of about 161 metres and its tendency to become muddy can create challenges. While the loop is generally popular, it is possible to find moments of solitude by selecting visiting times carefully. Another trail connects to the Thornton Bales Conservation Area at the southwestern end.
Jokers Hill Blue Loop is an entirely forested walk that's excellent for those who love trees, flowers, and wildlife. Lucky eyes can catch ducks, frogs, and other small animals on the trail. Visit the location every season to take advantage of the snowy winter scenery, bright green summer leaves, and brilliant colours of autumn.
Tom Taylor Trail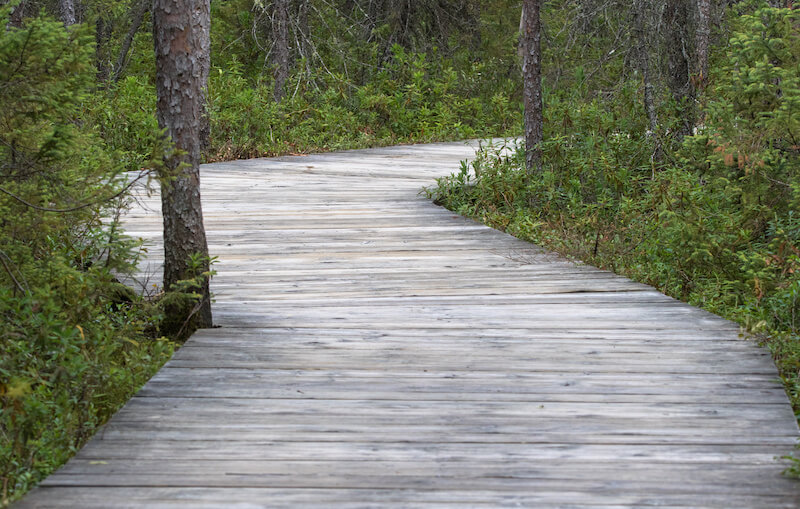 As part of the Nokiidaa Trail system, the Tom Taylor Trail is the portion moving through Newmarket. Beginning in the northern region of Newmarket around Rogers Reservoir Conservation Park, the trail goes south, roughly following the Holland River. It moves through urban areas and green spaces and eventually passes Wesley Brooks Conservation Area and Bailey Ecological Park before ending in Paul Semple Park.
One of the longest trails in the region, it can reach 8.5 km depending on the route travelled. The vast majority of the trail is paved, making it popular for running, biking, and hiking. Despite its length and the 218-meter elevation gain, Tom Taylor Trail is rated easy. The average time to complete the entire area is about 1.5 hours, so be sure to bring water and snacks if necessary.
Because much of the path moves through urban areas and public parks, walkers will likely encounter others on their journey. However, the trail is usually isolated enough for some solitude outside the gathering places. Dog lovers will be happy to know they can bring their companions along and are even allowed off-leash in some areas.
Explore Newmarket's Best Trails Today
Whether visiting or moving to Newmarket, the region has plenty of options for outdoor lovers. Research has proven that fresh air exercise can reduce stress and promote feelings of well-being. Fortunately, Newmarket has enough trails for a lifetime.