5 Best Waterfront Neighbourhoods in Keswick: Live on Lake Simcoe
Posted by Frank Polsinello on Monday, February 27, 2023 at 3:01:43 PM
By Frank Polsinello / February 27, 2023
Comment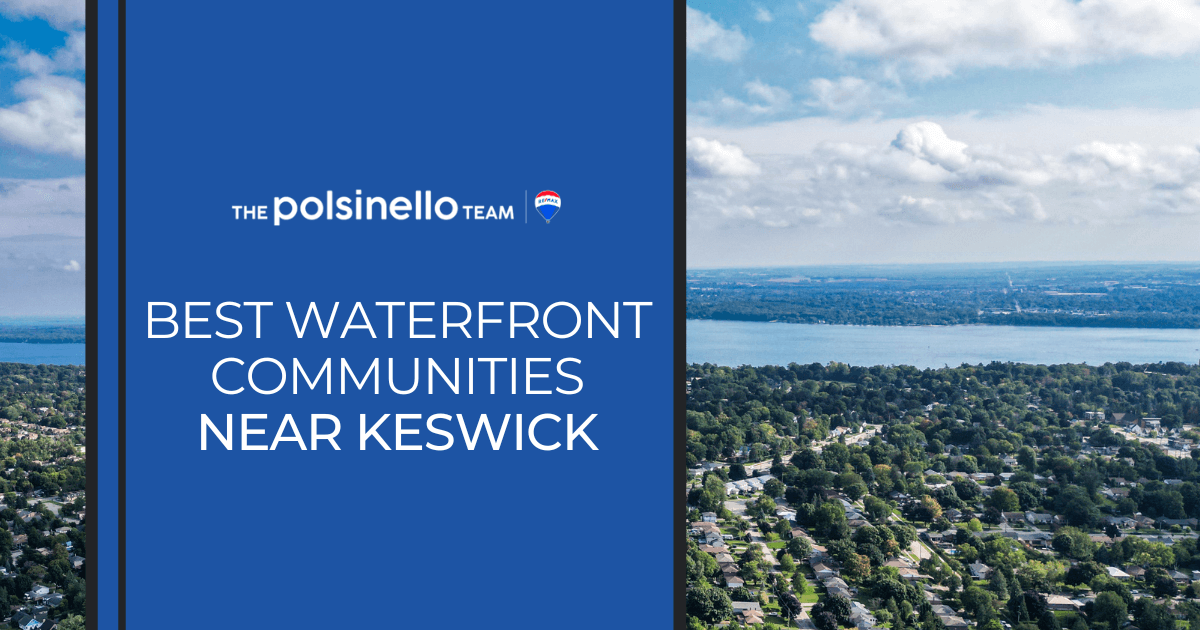 Georgina and the Keswick community comprise a water-privileged region with great waterfront communities. The area is known for its arts, outdoor recreation and water frontage. Residents enjoy boating on one of the province's biggest lakes. It's also a popular place for swimming and ice fishing. In addition to excellent parks, locals benefit from diverse shopping and dining options.
Each community in the town of Georgina features somewhat different attractions, housing choices and services. Several of them offer waterfront homes and access to Lake Simcoe, so anyone considering moving to Keswick and Georgina will benefit from a guide to the best.
Keswick North
Visitors can find this area along Simcoe's western edge. Marinas in the Maskinonge Urban Centre provide access to the water. Keswick North supplies numerous options for shopping and outdoor recreation. Simcoe Avenue features a grocery store as well as many smaller shops. Residents can use sports fields and walking paths at the Recreational Outdoor Campus (ROC). During winter, this facility maintains skiing and snowboarding areas. The Orchard Beach Golf and Country Club offers excellent water views. Players pay one-time fees or purchase a long-term membership. Locals can enjoy diverse films at the independent Gem Theatre on Church Street when the weather isn't suitable for golf.
Keswick North features a broader range of housing than most Georgina neighbourhoods. Newcomers can find historic residences as well as new construction homes. Other options include cottages, townhouses and condos. Some high-end dwellings have brick exteriors and attached garages. Residents may drive to a mall, highway or public transit station in less than 20 minutes. Single-family homes in Keswick North usually fetch $700,000 to $1 million. A three-bedroom house costs about 20 percent more than a two-bedroom residence. Condo units and townhomes sell at prices closer to $600,000.
Keswick North Amenities
Clarendon Beach Park
Stephen Leacock Theatre
Georgina Ice Palace
Keswick South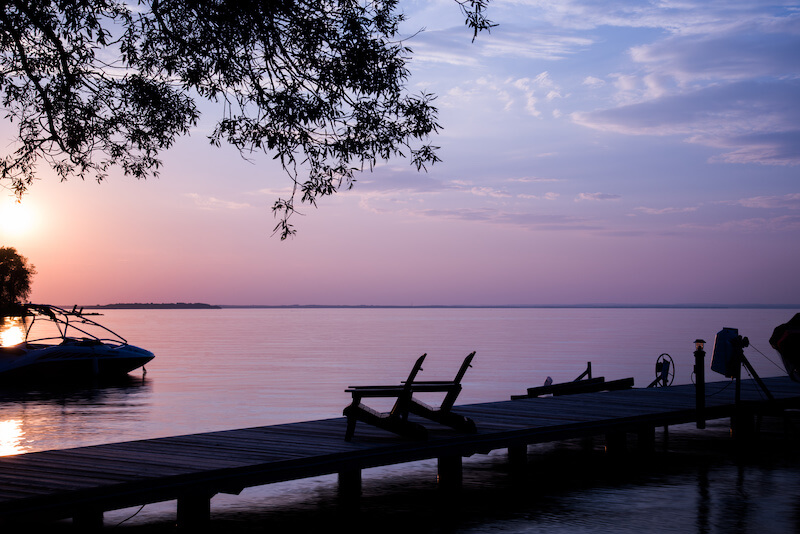 Formerly known as Jersey, Keswick South is located in southwestern Georgina. It has frontage on Lake Simcoe as well as the Maskinonge River. This urban community was known for its hotel and sawmills during the 19th century. It offers marinas, parks, shopping, health services and restaurants today. While the Sunset Grill at Keswick Marketplace specializes in breakfast, Queensway Noodle House serves Chinese and Indian food. The highly-rated eatery's menu lists meals featuring chicken, shrimp, pork, beef, fish and vegetables. Shoppers purchase goods ranging from tires to office supplies on Woodbine Avenue.
This walkable neighbourhood is a great place to find luxury homes in Georgina, some of which may have water views. Most residences were built no earlier than the 1960s. The choices include bungalows, townhomes and split-level dwellings. Buyers can easily find homes with two to five bedrooms. Spacious lakefront properties generally have the highest prices. Many single-family homes in Keswick South sell for $550,000 to $1.2 million. Townhouses frequently fetch around $750,000. Compared to other parts of Georgina, residential real estate tends to sell more quickly in Keswick South.
Keswick South Amenities
Tim Hortons
Adeline Park
Glenwood Beach Park
Walmart Supercentre
Historic Lakeshore Communities
The historic communities comprise three neighbourhoods: Roche's Point, Balfour Beach and Eastbourne. They have histories dating back to the 1800s when the area's schools and post offices began to open. These communities merged with Georgina in 1971. They have beautiful lakeside scenery, multiple beaches, golf courses and numerous stores. For instance, one retailer is Petal Pushers Flower and Gift Shop. It sells lilies, tulips, roses, orchids, fruit baskets and cards. This Uptown Keswick shop delivers items locally at no extra charge. Nearby recreation options include snowmobiling, fishing, boating, cycling, swimming and golfing. The Eastbourne Golf Club on Lake Drive North began serving players a century ago. This private 2,620-yard course has nine holes.
The historic lakeshore communities represent a significant source of Georgina waterfront homes for sale. Buyers may also find properties that don't have water frontage but provide deeded access to Lake Simcoe. Both year-round and seasonal dwellings are available. They range from small rustic cottages to larger, more recent homes. Many residences have two to four bedrooms. Condominiums and townhouses remain less common in this locale. Most homes in Historic Lakeshore Communities list from the $600s to the $900s. Residents can reach a hospital or major shopping centre in under 30 minutes.
Historic Lakeshore Communities Amenities
Orchard Beach Golf & Country Club
Georgina Military Museum
North Gwillimbury Park
Arnold C. Matthews Nature Reserve
Sutton & Jackson's Point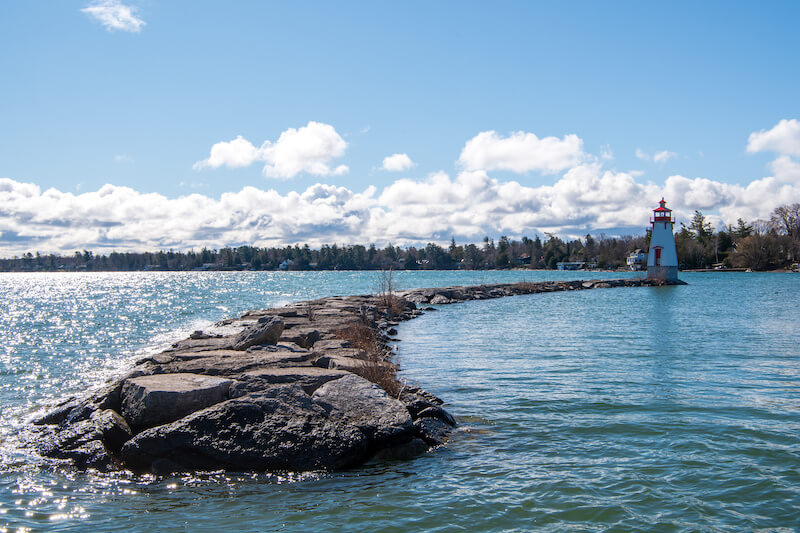 Tourism began to play a significant role in the economy of Jackson's Point during the late 19th century. During summer, visitors from Toronto enjoyed visiting Lake Simcoe and staying in cottages or the hotel. This area remains popular among tourists as well as year-round residents. Locals can purchase all essentials at Dalton Road and Lake Drive stores. This community also has several appealing restaurants. The British-style Lake Simcoe Arms Pub serves an impressive assortment of beers. It hosts special events like New Year's Eve parties and karaoke nights. Residents who prefer picnics or swimming may visit the Sibbald Point Provincial Park beach. Other recreational activities include:
Boating in Jackson's Point Harbor
Browsing art in local galleries
Spending some time at the spa
Camping at the provincial park
This neighbourhood represents an appealing choice for those who want to combine Lake Simcoe living with the convenience of a townhouse or condominium. It also offers seasonal cottages and larger historic homes. Buyers can find attractive, luxurious dwellings with three to six bedrooms. Many single-family homes in Sutton & Jackson's Point list for around $1 million. While some of the largest and most opulent homes list for more than $1.5 million, condo units and townhomes often fetch $550,000 to $750,000.
Sutton & Jackson's Point Amenities
Sibbald Point Provincial Park
Lakeview House Golf Course
Georgina Sutton Arena Hall
Giant Tiger Grocery Store
Pefferlaw
Robert Johnston and his brother worked to establish Pefferlaw's first industries during the 1800s. Johnston named the lakeside community after a farm in Scotland. Today, there are still farms near Pefferlaw, and it's less populated than Keswick. This neighbourhood has lakefront and riverfront parks, shopping, dining and lodging. The lakeside Peninsula Resort features a beach with a boardwalk that measures 152 meters long. Customers can see the Pefferlaw River from a patio at the resort's award-winning restaurant. This community also offers a golf course. The Pines of Georgina is located on the outskirts of town along Highway 48. This public course has 18 holes and a largely flat topography.
Pefferlaw's homes range from modern ranches to historic residences. Most homes here are listed from the $500s to around $1.3 million. Buyers find numerous single-family homes in Pefferlaw with three to five bedrooms as well as a few smaller dwellings. The average house sells for about $680,000. Residential real estate typically stays on the market longer than properties in Keswick but sells faster than Sutton & Jackson's Point homes. Local homeowners benefit from close proximity to a hardware store, pool supply shop and additional retailers. They can reach the nearest large shopping centre in less than a half-hour.
Pefferlaw Amenities
Georgina Public Library - Pefferlaw Branch
Georgina Paintball
The Belvedere Cookhouse & Saloon
Shades of Hope Wildlife Refuge
Enjoy the Waterfront in Keswick Homes
All of these Georgina neighbourhoods provide convenient access to Lake Simcoe as well as other outdoor recreation areas. They're also home to the top beaches in Georgina and Keswick. At the same time, they have significantly different housing markets and local amenities. When comparing these communities, new residents may need to decide if they will prioritize convenience, affordability, quietude, impressive architecture or scenic beauty. Someone who prefers urban living and short driving distances may favour Keswick South and all the things to do in Keswick. On the other hand, Pefferlaw appeals to buyers in search of affordable detached homes in a more rural setting.
If you're looking for a Keswick home, contact The Polsinello Team at RE/MAX Hallmark Polsinello Group Realty at (289) 803-3389 to get in touch with Keswick real estate agents who can help you find your dream home in Keswick today.