4 Questions to Get Honest Buyer Feedback After Showing
Posted by Frank Polsinello on Tuesday, September 27, 2022 at 9:01 AM
By Frank Polsinello / September 27, 2022
Comment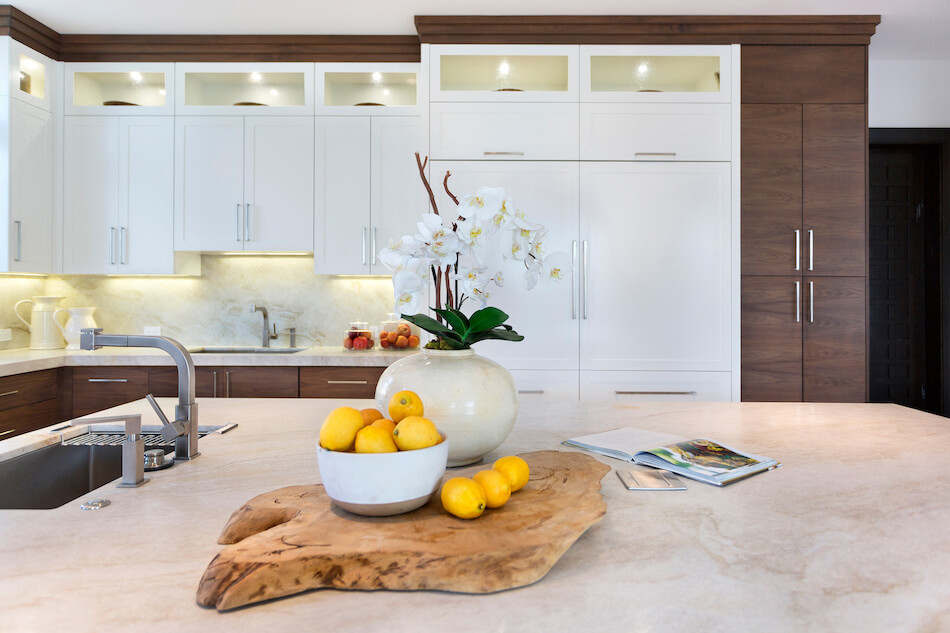 Getting buyer and realtor feedback after showing a home for sale plays more of a role in attracting serious buyers than many think. Buyer feedback is indispensable. This information helps sellers and their listing agents better understand what could be improved and what is well-received.
Many agents will ask potential buyers for feedback after touring the home, and sellers can instruct agents to ask specific questions that will help them in the selling journey. With that in mind, making the following inquiries is an excellent way to get each home shopper's opinion about the property.
What's Your General Impression of the Home?
While some may be hesitant to offer their opinion of the home as a whole if it's not so positive, many will tell agents and sellers the truth. Those buyers will likely throw in small compliments or use generalized statements like "It's nice" or "It has potential."
It may be necessary to probe them a bit to get more solid details that can be used to make the property more appealing for future tours. However, that information is valuable, as it lets sellers and agents make minor changes that add to the home's appeal.
For example, if home shoppers mention that certain areas seem dark, adding a few lamps or swapping out light-blocking curtains with sheers can brighten things up. Should they feel like the living spaces feel closed off or cramped, rearranging or removing a few pieces of furniture and implementing home staging tips can help open the area up.
Can You See Yourself Living in This Home?
When a buyer says they can't see themselves living there, continue the conversation to find out why. If they don't like it, it's likely a no-go in terms of closing the deal, but they can still provide priceless feedback that will, in turn, help you sell your home.
Buyers are likely interested if they start talking about potential places to put their furniture. Owners present during the showing can discuss how they've arranged furnishings over the years. However, a home shopper may remark that the layout doesn't allow for a separate seating area or office on which their heart is set. In such instances, agents can point out alternate spaces that may be used for those purposes that aren't readily apparent. That could put a vision in their minds that makes them see the home in a new light.
What Do You Appreciate Most About This Home?
Over time, owners might forget the unique features that make their homes stand out. Asking for buyer feedback about what they like most can remind sellers and their agents about amenities they should consider showcasing to buyers in future showings or open houses.
What Do You Like Least About the Home?
Buyers might respond to this question in any number of ways, with the most common culprits being:
Paint Colours
Older Carpeting
Outdated Fixtures
Lack of Overhead Lighting
You could list the perfect condo for sale at a hyper-competitive price and still get negative feedback from a lover of single-family homes. Whatever the feature—big or small—they state they dislike, ask the subsequent few potential buyers how they feel about that particular aspect of the home. If the same issue is mentioned several times, consider making an effort to change or offer buyers a decorating allowance in the contract.
Keep in mind that some buyers already have a vision, so they may already be planning to replace the flooring, lighting and paint. In these situations, buyers aren't likely to recoup their investment in specific home updates or significant decor changes.
Another option to distract buyers from those minor features is clever home staging. Home staging costs range from $600–$800 per room per month and add to the home's appeal. Buyers can soak in the possibilities of living with furnishings and accessories in place.
How Do You Feel About the Price?
Sometimes, home shoppers will look at properties outside of their personal budget. When buyers respond that the price is too high, ask what their price range is and what price they believe the home should be listed for. This could put them in contention for the property at a later date should the home sit on the market too long.
However, the housing market in Canada is at an all-time high, with the average home selling for $716,828. With that in mind, if most buyers claim that a high selling price is a reason they're disinterested, consider lowering it while remaining competitive with comparable properties.
Another option is to have your agent spend more time showing areas and features of the home that make it worth the asking price. Mention the high-ROI kitchen renovations, smart appliances, or amenities in the community that make the property stand out, and some buyers may realize that they are willing to pay closer to the seller's asking price.
Ask Questions for Optimal Outcomes When Selling a Home
Selling a home isn't always easy, but asking potential buyers these questions after a home showing can be a huge asset. When sellers and agents actively listen to the responses and are willing to make a few concessions, the home is likely to spend less time on the market.