Fourplex, Duplex Or Triplex: Which Multi-Family Property Size Is Best For You?
Posted by Frank Polsinello on Monday, June 20, 2022 at 9:42 AM
By Frank Polsinello / June 20, 2022
Comment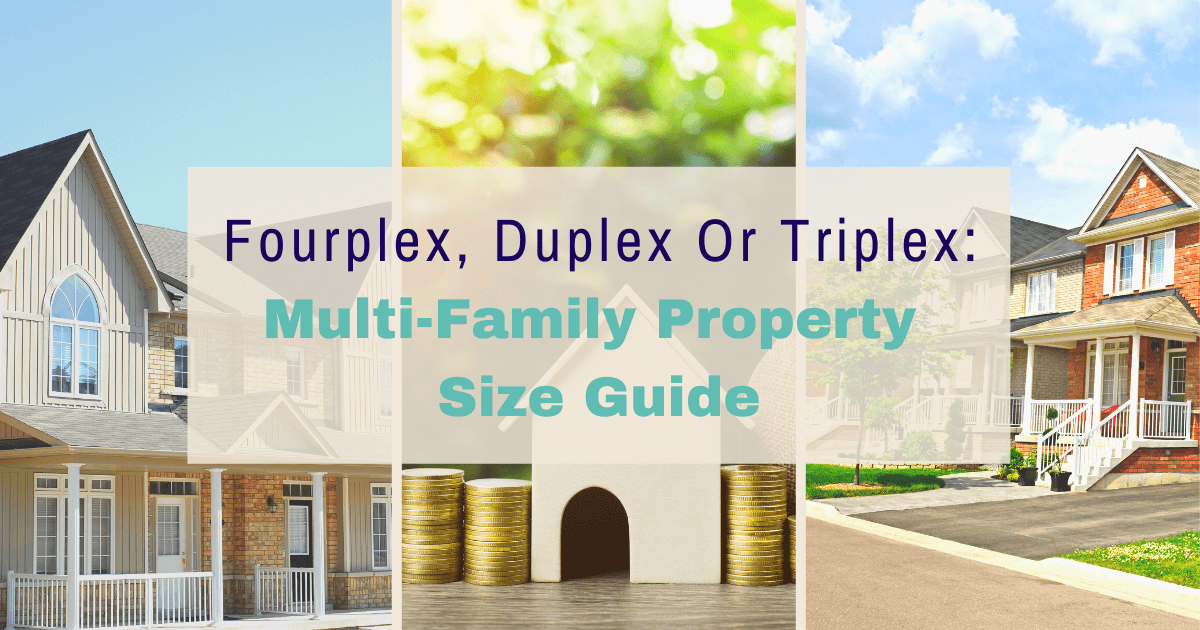 Are you looking to get serious about real estate investing? Investing in multi-family homes is a great way to start. There are many important things to know about buying a multi-family home, and it can feel overwhelming, especially when choosing the right size. There are distinctive characteristics of smaller multi-family homes, whether you choose to live in a duplex or triplex or invest in such properties. How many units are suitable for your multi-family investment? Keep reading to find out the best multi-family property size for your needs.
What Are the Different Kinds of Multi-Family Homes?
Small dwelling units for more than one family are duplexes, triplexes, and quads. Anything larger than a four-unit building falls into a different category for zoning and financing purposes. Definitions for these smaller residential homes are simple: a duplex is a dwelling that has two separate residences, a triplex has three, and a quad four.
The distinguishing characteristic of each is that the separate units comprise a single foundation and roof, whether a one-story or multi-story structure. Individual units may be on separate floors, or they may be configured as multi-floor dwellings. Still, each unit typically has a private entrance, a separate kitchen, and one or more private sleeping spaces and baths.
Aside from those basics, duplexes, triplexes, and quads may be urban, historical, or newly-constructed modern dwellings designed with multiple residences. They typically sell for higher sums of money than single-family homes. They are considered prime real estate investments, whether the building owner occupies one of the dwelling units or not.
What Kinds of Multi-Family Homes Are Available?
All across Canada, duplexes and triplexes are far more common than quads. Historic walkup triplexes in Montreal, known for their charming exteriors, have become newly popular among renters and investors. Many are being purchased and renovated and command high rents in sought-after neighbourhoods.
In other cities, newly-built duplexes and triplexes currently offer additional choices. Investors—those who inhabit one unit of a multi-family dwelling and those who buy strictly for investment purposes—have found high demand and a positive return on investment.
Many duplexes and triplexes are carved out of older homes built when larger homes dominated the market. With rising prices and fewer household members, it was only natural that such homes would be remodelled to accommodate more than one family group.
Quads, on the other hand, are in short supply because most existing four-family residences were purpose-built, and they never gained the popularity of smaller multi-family dwellings. Smaller apartment buildings that boasted more units became popular with investors because they generated more monthly rent and a greater return on investment.
Number of Units: Balancing Management vs. Income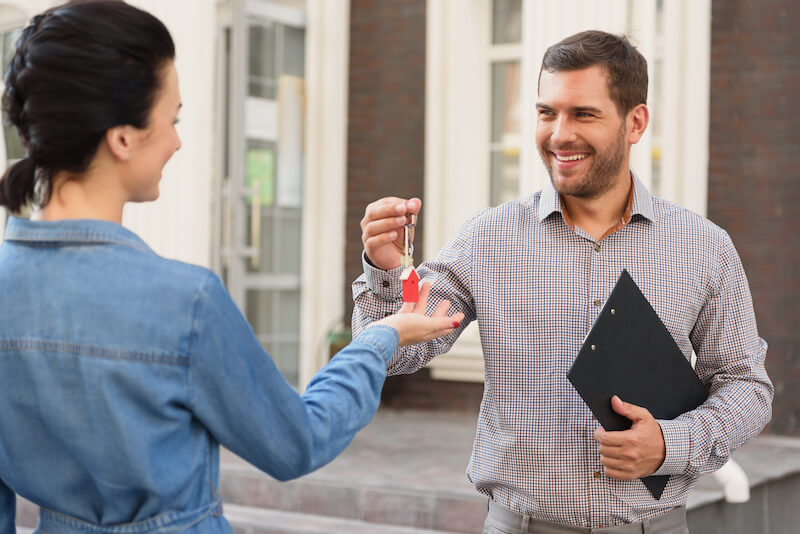 From a landlord's perspective, more units mean more money. If you decide to live in your rental property, you can rent out the others and generate sufficient income to cover the mortgage. It's also possible to cover at least a portion of additional costs, including taxes, insurance, routine maintenance, and upkeep. That is a distinct advantage.
More units also make for more maintenance. Hands-on investors who independently manage their properties will typically not be overwhelmed by the management requirements of such properties. Investors who own multiple properties typically contract with a management or maintenance firm to handle some of the routine workloads.
Striking a balance between management tasks and income is key to success for anyone investing in real estate. Some of the advantages of small-scale residential purchases include:
They provide entry-level experience in real estate investment that is relatively low-cost and low-risk.
Investors can diversify rent and expenses across multiple units.
Investment properties are "housed" in a single building rather than spread across different locales.
An investor may choose to live in one unit and generate income from one or more others.
There are also some disadvantages:
Being too close to a tenant or tenants if you live next door.
The "apartment mindset" of some renters. That may signal a need for more frequent maintenance and repairs.
Having to perform all the management tasks of advertising and marketing, showing properties, qualifying prospective tenants, enforcing contractual agreements and maintaining detailed records for tax and accounting purposes.
How Size Affects Financing
While initial financing may not be any more difficult for a duplex or triplex than for a personal home, some additional considerations are critical for an investor to know about and understand. Duplexes, triplexes and quads are considered residential property. However, anything over a five-unit building falls into the commercial investment category, with different rules and requirements, particularly for qualification and financing.
Considering buying a duplex is the "entry-level" to larger-scale residential rental property investment, it pays to become familiar with the multi-family finances. It's more than a matter of reducing risk and increasing returns through more volume. In truth, it's a distinctive endeavour.
A commercial mortgage varies in many ways from a residential loan. You'll need to understand the different vocabulary of commercial investment, such as debt-to-income ratio, the coverage ratio or building profitability, and cap rate. Finally, lenders will also consider your personal financial strength and standing, your background, and the specific location of any property you are interested in buying.
Choose The Best Building Size For Your Goals, Needs & Availability
As you consider the purchase of residential property for investment, take stock of your time and your ability to manage renters and look after the property. Also, think about your goals for the future and your knowledge of both the local real estate market and the prevailing climate for an investment opportunity. Study available opportunities, and seize every chance to learn from others. Real estate investment can be rewarding in many ways but requires commitment and dedication.