What Are the Benefits and Drawbacks to Living in a Condo?
Posted by Frank Polsinello on Tuesday, May 4, 2021 at 9:40 AM
By Frank Polsinello / May 4, 2021
Comment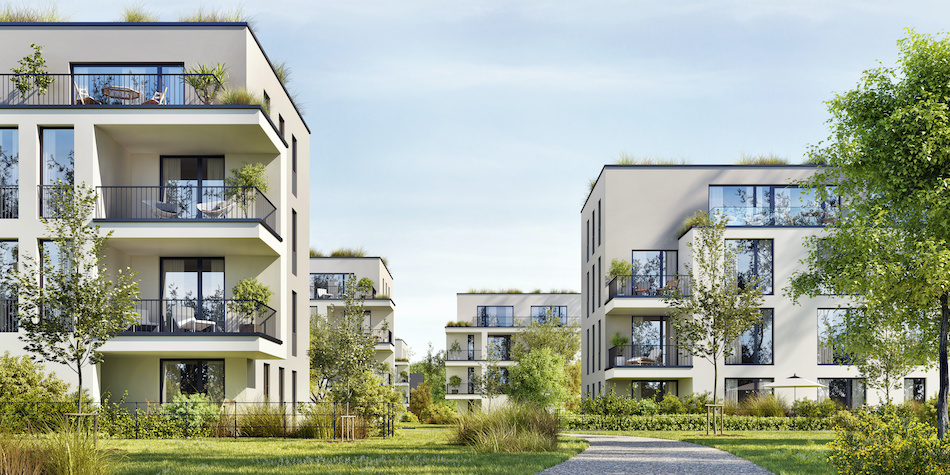 Thinking about moving into a condo? Purchasing a condo means owning an individual unit within one larger building and living more of a community lifestyle than a single-family home. Whether entering homeownership for the first time or downsizing, there are some important considerations before making a final decision. Be sure to know these benefits and drawbacks of condo life before signing on the dotted line.
For informational purposes only. Always consult with a licensed real estate professional before proceeding with any real estate transaction.
Benefits of Condo Living
People who love community living often find the condo lifestyle quite appealing. Condo living also comes with other benefits. Here are some of the top advantages.
Lower Costs
In most areas—but not always, so check prices—condos are typically lower in cost than a single-family home or even an apartment in the same location. This can make down payments easier, among other benefits.
Amenities
Many condo communities come with great amenities, including gyms, pools, and clubhouses. Some have tennis courts and other outdoor amenities. Enjoy the benefits of the pool without the responsibility of maintaining it. Fitness enthusiasts can use the property's gym equipment without the worries of keeping it running smoothly. Want to hold a large family gathering? Use the clubhouse.
Little Outdoor Maintenance
Not the outdoors type? Dislike spending Saturday mornings mowing the lawn? If so, condo living will hold strong appeal because condo developers manage all outdoor maintenance, including any associated with the property's amenities. Management is also responsible for many types of repairs, such as leaky roofs.
Location
Many condo complexes are located in prime locations, just a short trip to dining, entertainment, or transportation. Some developments may even have options on-property, such as bus stops or eateries.
Drawbacks of Condo Living
As with most things in life, advantages come with some tradeoffs. Here are some of the disadvantages of condo living.
Smaller Space
Depending on where a person is moving from, condos may be considered a downgrade in terms of space. Even if it's an upgrade, there may not be enough room in the future. Before investing in a condo, be sure the limited space will meet household needs for the long term.
Lack of Privacy
Condo living involves sharing walls with neighbours, so it won't be as private as an individual dwelling. Since each building typically has several condos, chances are that running into people will be a daily occurrence. Noise may also be more frequent than in detached homes.
Extra Fees
Condos also come with condominium fees and sometimes homeowners' association (HOA) fees, which are in addition to any housing payments. This is a tradeoff for conveniences such as maintenance, trash collection, and access to amenities. Fees are applied to property upkeep and future developments.
Management and HOA Rules
Since condos are tightly linked with community-style living, there are often specific rules to be followed. Rules may include pet policies and quiet hours, along with limitations on what owners (or renters) can do with their property's exterior and yard.
Is a Condo the Right Choice for You?
Before investing in a condo, be sure to:
Review the financials of the condo association to make sure it's in a healthy position and has enough capital to pay for future projects or expansions (otherwise, additional fees— sometimes large ones—will come at some point).
Understand the rules and evaluate how they will impact daily life; they typically aren't negotiable.
Look carefully at amenities to make certain they are desired; if not, it's important to remember owners will still be responsible for paying for these.
Read the community newsletter and talk to people who currently live in the development to help determine if the vibe and lifestyle are personally appealing.
If, after you've reviewed everything, you decide that the numbers you crunched are acceptable, the rules of the condo association are agreeable, and the pros are more than worth the potential cons, you can pick up the pen, confident that you're making an informed decision.
For informational purposes only. Always consult with a licensed real estate professional before proceeding with any real estate transaction.