Condo Repairs: Who's Responsible For Maintenance in a Condo?
Posted by Frank Polsinello on Thursday, June 30, 2022 at 12:00 PM
By Frank Polsinello / June 30, 2022
Comment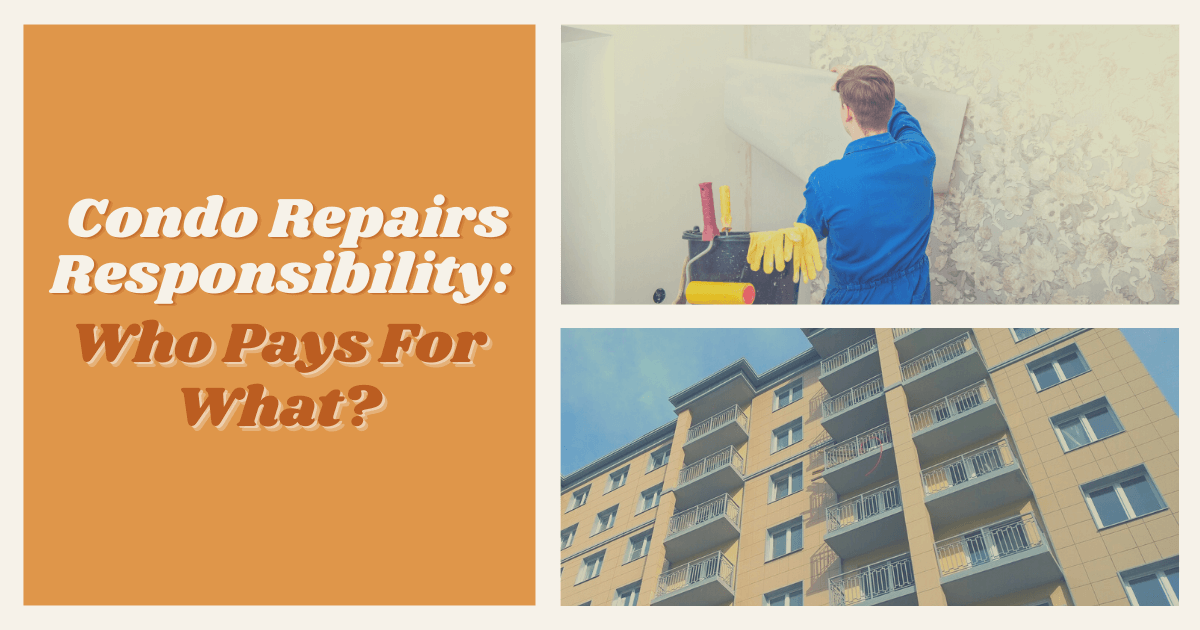 Whether new or a resale, buying a condo for sale is exciting; first, condos are more affordable than most housing units, meaning they offer buyers a shot at homeownership without breaking the bank. They also appreciate over time, which makes buying one a smart investment since owners can resell it at a profit, one of the advantages of buying vs. renting a condo. What's more, condo living means no more time spent on lawn care, as this is part of what the community association does. But that doesn't mean all other maintenance tasks are off the table. Read on to learn about the maintenance responsibilities for condo owners below.
What Belongs to the Community Association & What Belongs to Me?
Condos usually come with a community association, which is overseen by a board of directors elected by other condo owners. It sets out rules regarding noise levels, pets allowed, utilization of shared spaces, and what residents can or cannot do. Some community associations may even have specific rules beyond the norm, so before committing to any contract, buyers should review the declaration of covenants, conditions, and restrictions (CC&R) to determine whether they can abide by a prospective condo community's rules.
Condo communities are divided into three sections: the individual condo units, general common areas, and exclusive use elements. Generally, the homebuyers own the individual condo units while the association owns the general common features. These, as the name implies, include amenities that are free to access for all residents, such as the swimming pool or fitness center inside a condo community.
The exclusive or limited elements are often used by occupants of one, two, or a group of condos within the complex. However, they are still common areas, meaning the association owns them. These elements can include anything from window boxes to door frames, shutters, air conditioners, and patios. The condo unit an owner bought belongs to them, but everything else is subject to shared ownership.
Maintenance for Common Elements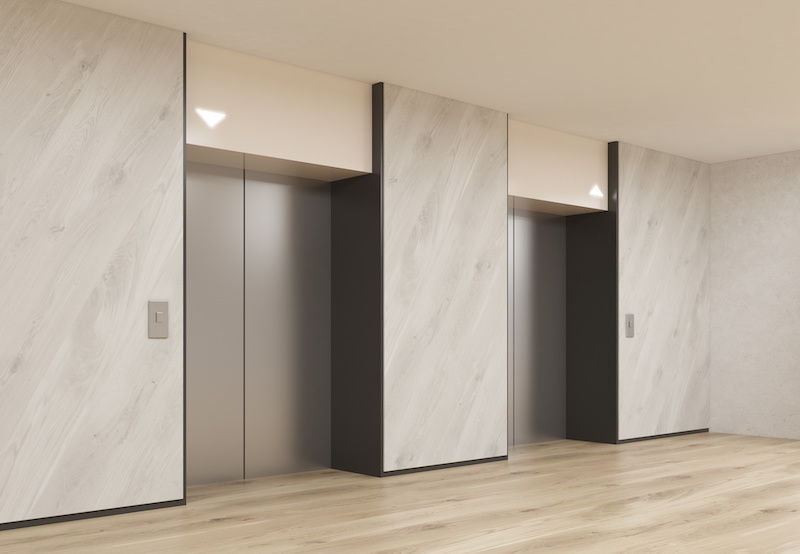 As noted above, common elements in a condo community are the amenities shared among all residents. These may include features like elevators, sidewalks, and parking lots in a standard condo community to luxury amenities like swimming pools, golf courses, and clubhouses. In some upscale condo communities, an element may even be a neighbourhood park.
Since these elements belong to a community association, it typically oversees and funds all related maintenance tasks. For instance, if a common-use elevator breaks down, the community association is responsible for its repairs. Community associations also often handle the upkeep of condo compounds. They will often use funds raised from membership fees to cover routine maintenance tasks such as trash collection, landscaping, and even snow removal during Canadian winters.
The association is also responsible for maintaining the structural integrity of the building itself. All of these maintenance tasks are typically covered by the monthly condo maintenance fee that all owners pay, which depends on the location and size of the condo community.
Maintenance for Limited Common Elements
Limited or exclusive common elements are any features or amenities in a condo community allocated to one or more units. These elements can be something as simple as a window box or patio accessible to only two units. Ownership is defined in a community's governing documents to prevent any possible conflicts.
Maintenance of these elements often falls on its users. However, although limited common elements are for the private use of one or a group of condo owners, they're still under the control of the community association, meaning it may have the right to control how condo owners use these features.
Some condo associations have a blanket policy that prohibits unit owners from making any changes to the limited common elements they own, while others allow residents to make modifications as long as they adhere to certain rules and regulations. It's important for condo buyers to be aware of any limitations on what they can do with the property before making a purchase.
Maintenance in Private Units
Private units in a condo community are considered an area of separate interest, meaning the condo owner exclusively owns them. Since most community associations own and oversee the maintenance of common areas such as the lawn, the condo occupant often exclusively owns the interior, which means the floors, interior surface of an exterior wall, middle walls, ceiling, appliances, and everything bounded by the unit's airspace.
So, if maintenance of a private unit is needed, the owner oversees the execution and foots the bills. However, when it comes to repairs or replacements, such as if a dishwasher breaks or there's a bathroom plumbing issue, the condo association will often step in and take care of it.
Still, some condo communities don't have this rule in place and make their residents pay for all repairs to the unit, no matter how big or small. Check your condo association's bylaws to see what is included in the monthly condo maintenance fee and what isn't. This will give you a better understanding of what common areas are included in the association's maintenance responsibilities.
Maintenance vs. Repair/Replacement in Condo Communities
The Condo Act is an important reference for defining who is responsible for the maintenance, repair, and replacement of various condo elements. Here's the basic breakdown:
Owners are responsible for the maintenance of their units and exclusive-use common elements, i.e. upkeep and repair of general wear and tear.
The condo association is responsible for repair/replacement in both units and common elements.

Owners are responsible for repair/replacement under a few specific circumstances: the owner, their guest, or their tenant has broken an element; the owner hasn't kept up with maintenance or allowed the condo association to do so; or toxic materials, car oil, etc. has leaked into a space such as a locker or a garage.
Condo associations are responsible for both maintenance and repair/replacement in common areas.
Under the Condo Act, condo associations are allowed to alter these obligations, so it's important to read the condo's declaration carefully.
Maintenance in Condo Communities
Condo living comes with amazing perks. A condo is generally more affordable than a detached home yet still allows owners to reside in a great community. Also, condos are investments, meaning there may be good profits during resale. Even better, condo ownership comes with fewer maintenance tasks and responsibilities, so there's more time to enjoy and decorate the condo than worrying about repairs. However, maintenance terms vary from one condo community to another, so check out community association covenants to identify what goes on an owner's maintenance to-do list.