The Importance of Good Curb Appeal When Selling Your Home
Posted by Frank Polsinello on Tuesday, June 15, 2021 at 6:00 AM
By Frank Polsinello / June 15, 2021
Comment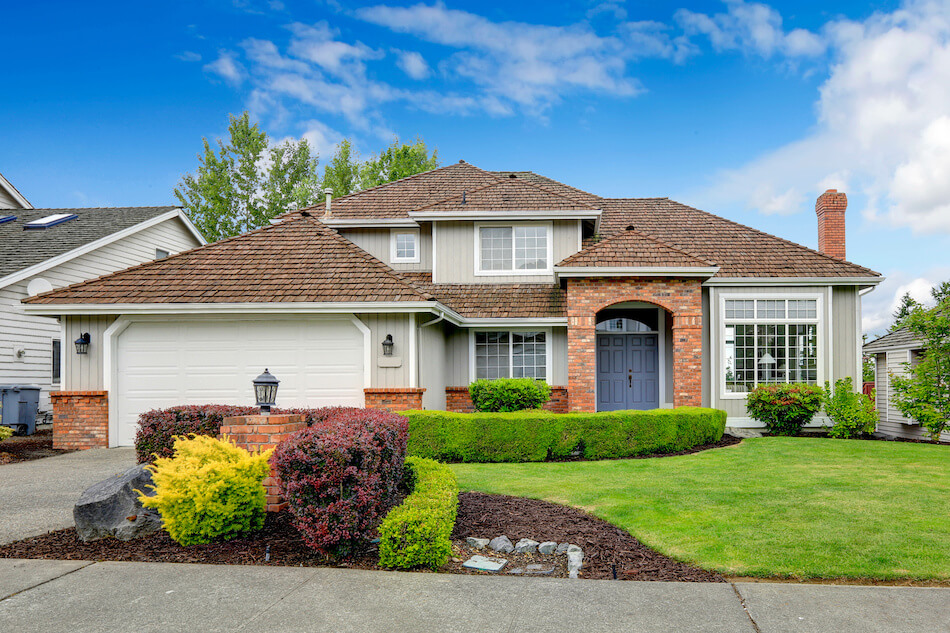 When selling a home, curb appeal is critically important. In a recent survey, 87% of buyers relied on photos of a home to help them decide whether to look at it more closely. About 95 percent of real estate agents also urge their clients to improve the curb appeal of their homes before putting them on the market.
Read more to learn more about the importance of curb appeal and how it can increase a home's sale value below.
What Is Curb Appeal?
Curb appeal refers to how attractive a home is when viewed from the street; for example, the home appears to be well-kept, the lawn is attractive, the roof is intact, and everything appears orderly. Curb appeal is less about personal preference and more about keeping a tidy, presentable home that entices buyers to take a look inside. When selling a home, a fresh coat of paint, a new door, or updated landscaping will present itself better in pictures online, draw more buyers in, and even result in fewer days on the market.
Why Does Curb Appeal Matter?
A potential buyer's first impression of a home is its curb appeal. A Princeton University study found that people form opinions within 10 seconds about people or objects. Therefore, a buyer's first view of a home is critical to their opinion of the home. Buyers also tend to think that the way a yard is kept and the home's exterior is indicative of how well the interior and the home's systems have been cared for. An attractive home and yard entice the buyer to come in for a closer look.
Much like staging your home, an appealing home exterior will typically net a higher sale price. On average, homes with well-kept exteriors sell for 7 percent more than similar homes with exterior issues.
What Are Some Tips for Improving Curb Appeal?
Wash the exterior and consider a paint touch-up. Wash the home in a few weekends with a pressure washer, soapy water, and a long-handled brush. A spotless exterior may add as much as $15,000 to its value. Also, wash the windows and the garage door. Consider repainting the entire exterior, or if on a budget, consider repainting only the trim.
Remove clutter. The home should have an organized appearance from the road. For example, keep lawn equipment out of sight.
Manicure the lawn. Good landscaping can significantly increase the value of the home. There's no need to spend thousands of dollars; a few hundred for a facelift can make a big difference. Keep the lawn mowed, the flower beds weeded, and trim trees and prune shrubs. Replace dead patches of grass with sod and patch any holes.
Make repairs. Check the roof and fix any curled, faded, or missing shingles. Fix gate latches and broken windows.
Add lighting to improve the home's appearance at night. This can be done relatively inexpensively by stringing low-voltage lighting along the driveway, sidewalk, and interesting landscaping elements.
Upgrade the mailbox. A new mailbox may cost as little as $20 and give the yard a fresh appearance. Be sure to check neighbourhood covenants and local audiences first, however.
Replace old house numbers. New numbers are relatively inexpensive; if the budget is available, consider matching the numbers with the exterior light fixtures.
Spruce up the front door. Add paint, some colour, or a pretty wreath to provide an attractive welcome into the home. Consider replacing the standard door with one that is more decorative or displays more personality.
Pay attention to the driveway. No one wants to see old, beat-up cars or bikes in the driveway. Washing the driveway also can improve its appearance.
There are many projects and improvements that can be made to a home's exterior to improve its curb appeal. Even small changes can greatly impact how a home is perceived by buyers and can ultimately bring a higher selling price. While some of these projects may require a bit of work and some money, the added curb appeal they bring will make a significant difference in attracting buyers and selling a home quickly.