5 Home Improvements You Should Hire a Contractor For
Posted by Frank Polsinello on Monday, August 2, 2021 at 12:03 PM
By Frank Polsinello / August 2, 2021
Comment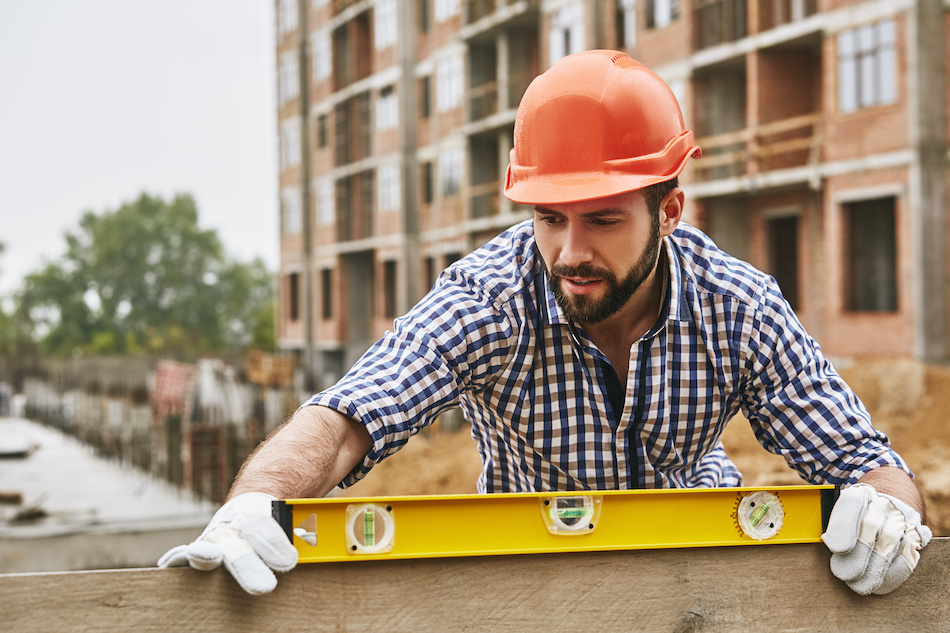 Owning a home means there will be lots of ongoing work between maintenance, repairs, additions, subtractions, and upgrades. Knowing these items need to be done is one thing. However, it's much trickier to decide when to hire a contractor and when to go the DIY route. Many handy homeowners can plan and execute home improvement projects. Others aren't as knowledgeable but often wonder if they should give projects a whirl to save some money. Doing work without a professional is possible, but you should consider building codes, permits, cost, effort requirement, and the time it'll take. If you're unsure when to hire a contractor, here are five instances where it's usually best to call a home improvement professional.
Leave Home Additions to the Professionals
Adding a new structure to a home is a major job that involves permits and zoning, so there's little room for error. Additions that aren't fully up to code and unpermitted additions can result in huge problems when it's time to sell the home. Additions also require a variety of specialized skills, which the average person usually doesn't possess. This is a job to bring straight to an experienced contractor. Pursue several estimates and thoroughly vet any contractor before hiring them.
Hire a Plumber for Major Water Issues
Large plumbing jobs, such as moving a toilet, installing water heaters, modifying a plumbing system, mending burst pipes, and serious drainage clogs, are usually best left to the pros. Many of these jobs involve additional skills, such as working with gas and electricity or understanding the intricacies and precision of plumbing systems. Conducting a home inspection is the best way to discover major plumbing issues before purchasing a new home.
Avoid a Shock, Hire an Electrician
Electrical work also requires specialized skills and tools. Unless you're well-versed in the nitty-gritty of electrical installations, it's probably better to call an electrician. When done properly, electrical smart home features are one of the home improvements that can increase your ROI.
Save Time & Money with a Hardwood Specialist
Hardwood flooring isn't as simple as sanding down wood, applying the stain, and—voila!—a beautiful floor. This project requires a special skill set (even the experts need a couple of years to refine their skills), along with the right know-how and professional-grade equipment. As a result, hardwood flooring is time-consuming work. Additionally, starting a DIY hardwood floor project without the proper skills usually results in costly repairs.
Let the Pros Build You a Strong Foundation
Foundations are one of the most important areas of a home. Without a structurally sound foundation, a home significantly loses its value. Foundation work is serious business and is not a DIY job. If a foundation is weakened or has other problems that could lead to its deterioration, this needs to be looked at by a professional. While the warning signs of foundation problems can be obvious, the underlying problems and their solutions usually aren't. Remediation for foundations is specific and needs a certain type of equipment. The bottom line: it's simply not suitable as a DIY job. Done wrong, it opens up bigger problems than the original issue and costs more than it would to call a professional in the first place.
How Can You Know If a Home Improvement Project Is DIY-Friendly?
Generally, there are three things to consider when determining if a job is suitable for DIY. Ask yourself these questions:
Can the job result in an injury or fatality if something goes wrong?
If something goes wrong, can it destroy the home?
Does the job require a permit?
If you answer "yes" to any of these questions, then call a professional instead especially if you are finding it easier to figure out how to get a loan to remodel your home. If that seems easier, you definitely shouldn't DIY it. Your home is a space that's completely your own, and it feels great to knock out a DIY project. By increasing your understanding of projects that always require a professional, you can spend more time (and less money) on fulfilling DIY projects.