Things to Do in Downtown Keswick: Explore Keswick's Business Improvement Area
Posted by Frank Polsinello on Wednesday, January 25, 2023 at 9:14:48 AM
By Frank Polsinello / January 25, 2023
Comment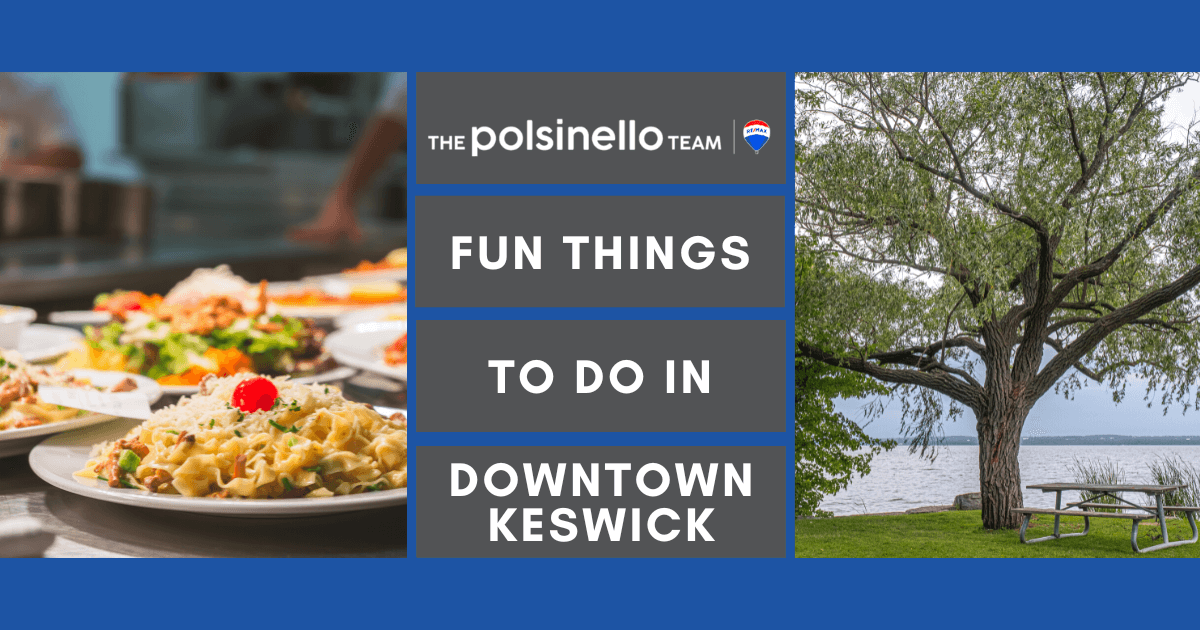 The Keswick Uptown Business Improvement Area (BIA), otherwise known as downtown Keswick, is a beautiful lakeside neighbourhood in the town of Georgina. The northern and southern boundaries of the Keswick Uptown BIA are Boyers Road and Ravenshoe Road, respectively. The eastern edge is Woodbine Avenue, and to the west is Cook's Bay, the southernmost bay in Lake Simcoe. This lovely and vibrant waterfront area is the location of most of Georgina's annual events, shopping, and dining. Here are some of the best things to do in downtown Keswick.
Dine at the Best Keswick Restaurants
There are some outstanding restaurants available in Keswick. From waterfront seafood joints to fine dining options, here are some local favourites in the Keswick BIA.
As its name implies, Riveredge Restaurant is right next to the river that flows into Cook's Bay through the center of Keswick. This is a lovely place to sit down and enjoy the views of the water and the boats heading out into the bay. Whether visitors are hungry for seafood, steak, or a delicious sandwich at lunchtime, the menu at Riveredge has a bit of everything.
The Corner House Bistro recommends visitors book a table ahead of time because this little spot in Keswick North can get very busy. It serves veal, lamb, chicken, and seafood and has a nice list of domestic and imported wines.
Chef Todd's Kitchen doesn't have anywhere to sit down, but they offer frozen and fresh gourmet meals that residents can take to go. Todd's menu varies seasonally, but visitors can find everything from lobster mac n' cheese to prosciutto truffle-wrapped Beef Wellington. They also sell quart jars of homemade soups.
Find Charming Local Shops & Convenient Services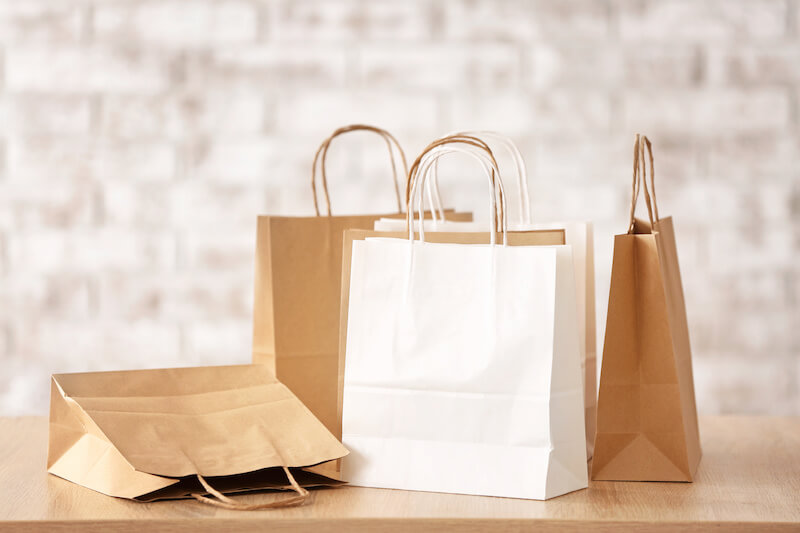 Much of Georgina is rural, with entire neighbourhoods comprising farmlands and country homes. When someone from Georgina wants to shop or find services, they head to the Keswick BIA.
Ben's Pharmacy is a locally owned business that has been a staple in Keswick for many years. This full-service pharmacy on Simcoe Avenue offers prescription refills, over-the-counter medications, health screenings, and vitamins and supplements.
Twig Gardens & Co. is a charming shop on The Queensway in Keswick South. They sell exclusive furniture, jewelry, and works of art by local Ontario artists. It's an eclectic shop with a little bit of everything and a great place to find a unique gift for a loved one.
In addition to locally owned shops, convenient medical, dental, and other services are available in the Keswick BIA. The Georgina Physiotherapy and Sports Injuries Clinic is on Simcoe Avenue, equipped with a physical therapy gym, private treatment rooms, and several licensed physiotherapists on staff.
Queensway North Chiropractic is in the north-central part of Keswick. Their clinic provides chiropractic care, massage therapy, acupuncture treatments, and foot orthotics.
Venture to Nearby Parks
Keswick and the surrounding area in Georgina have some wonderful parks for residents to enjoy. Some are larger parks with multiple facilities and game fields, while others are very small and often only provide one or two specific amenities. Some even have year-round activities and stay open during winter for tubing, snowboarding, and ice skating.
Rayner Park is at the end of Rayners Road at 51 Lake Drive North. This small Keswick park provides a single-lane public boat launch, a short dock where fishing is allowed, and other fun things to do.
Claredon Beach Park is at 9 Windy Shore Drive. It has a grassy area and playground equipment right on the bay. This park also has a sandy beach where swimming is allowed during summer, although there may not be lifeguards on duty at all times. Leashed dogs are welcome at this park.
Thornlodge Park, located at the corner of Thornlodge Road and Ravenshoe Road, has nice paved walking paths leading through a wetland area and past several ponds. The Georgina Leash-Free Dog Park is at 685 Lake Drive South and has large and small dog areas. It's the only off-leash dog park in Keswick.
The ROC is mainly a winter-use park that serves as a local sledding, tubing, and snowboarding venue during winter. There are separate hills for the skiers/snowboarders and the tobogganers to use. The outdoor ice skating rink and the toboggan hill are free for Georgina residents.
Explore Awesome Events, Art & Culture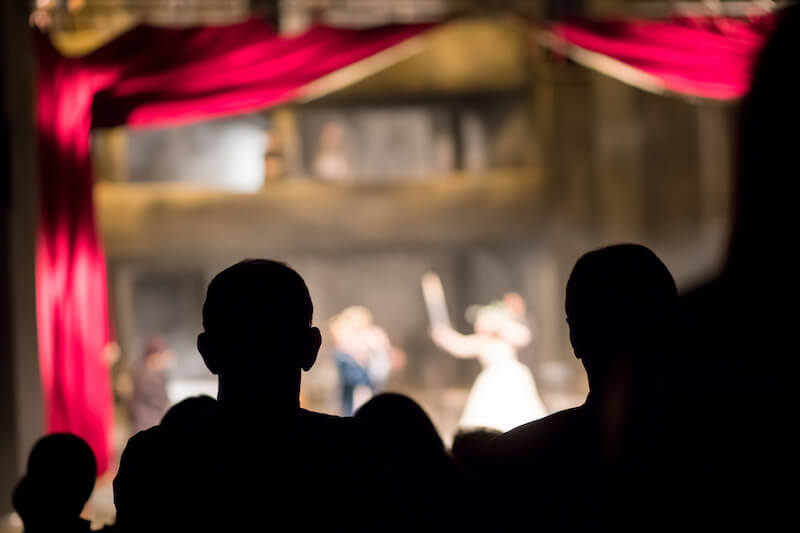 The Keswick BIA is the main area in Georgina to experience local arts, culture, special events, and festivals.
There's a one-of-a-kind event every year in October called the Tarts for Hearts Buttertart Festival. This buttertart competition between local bakers features many street vendors and local businesses turning out with their wares. Proceeds benefit Peaceful Hearts, a non-profit that provides arts, technology, and life skills training for special-needs children and youths in Georgina.
The Connors Music store in Keswick sponsors Music in the Streets during summer, starting in June. Every October, the Uptown Keswick BIA supports a Haunted Walk in the evenings that many local shops participate in. The city's Christmas Tree Lighting takes place every year in November.
The Stephen Leacock Theatre is a performing arts venue bringing many events to the Keswick BIA year-round. Comedians, stage plays, musicals, concerts, and fun tribute bands perform here regularly.
For those who want a more hands-on experience with the arts, the Artistic Approach Studio regularly offers classes in different art forms and displays work by local artists.
Explore Downtown Keswick Today
Keswick isn't just the business sector for most of Georgina. It's also a lovely lakefront residential area, with everything from single-family detached homes to condos available. The local parks, shops, restaurants, and events ensure there is always something fun or entertaining to do in Keswick. The best way to get to know the area is by getting out and experiencing everything it offers.
If you're looking for a Keswick home, contact The Polsinello Team at RE/MAX Hallmark Polsinello Group Realty at (289) 803-3389 to get in touch with Keswick real estate agents who can help you find your dream home in Keswick today.