How to Spend a Day on Newmarket's Main Street: Things to Do in Downtown Newmarket
Posted by Frank Polsinello on Monday, March 20, 2023 at 12:31:46 PM
By Frank Polsinello / March 20, 2023
Comment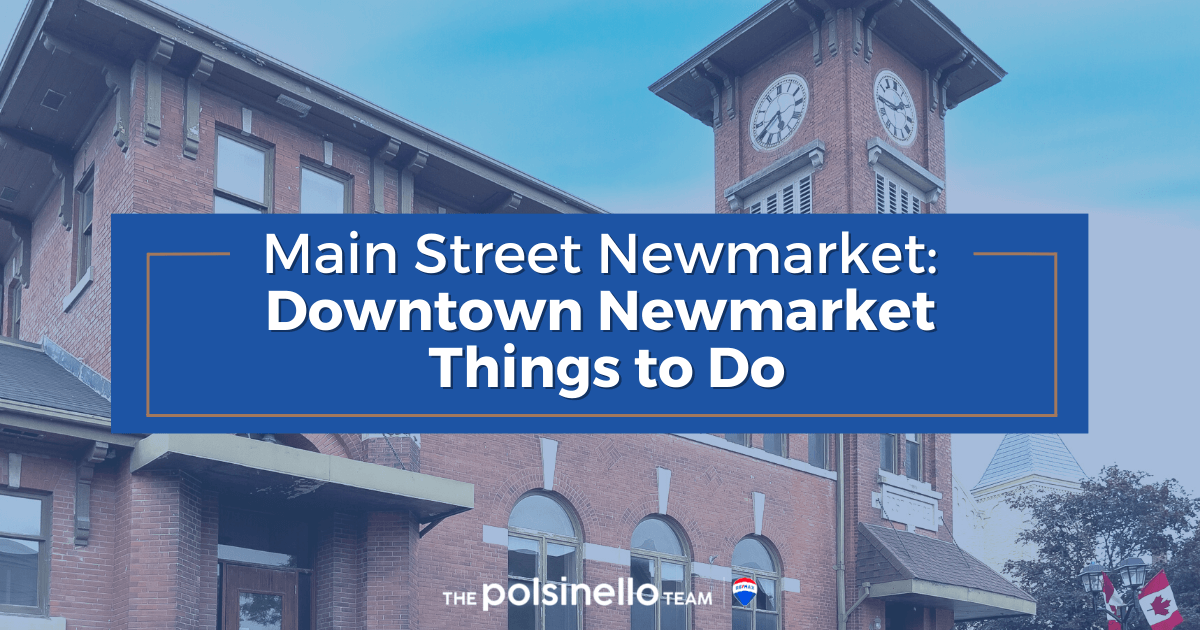 Situated 55 kilometres north of the city of Toronto, right off Highway 400, the town of Newmarket is a small community with a fascinating history and a rich cultural identity.
Even with just a day in Historic Downtown Newmarket, visitors can brush up on history at a museum, connect with local art, and explore a segment of a network of 44 kilometres of multi-use trails. In addition to being a popular day out for residents of Toronto and the city of Mississauga, the Town of Newmarket is considered one of the most desirable places to live in Canada.
Are you interested in spending one day in Historic Downtown Newmarket? Here's what you shouldn't miss.
Visit the Elman W. Campbell Museum
Delve into the history of Historic Downtown Newmarket at the Elman W. Campbell Museum on Main Street. Housed in the North York Registry Office, this Classical Revival-inspired building serves as the principal museum in town.
The archive provides an overview of Newmarket's rich history, as well as of the surrounding area. The museum was founded by local store proprietor Elman Campbell, who also served as the president of the Newmarket Historical Society from 1978 through 1982 until he established the museum.
Exhibitions showcase the earliest Quaker settlers in the early 19th century, the Great War, and on through the late 20th century. In addition to the permanent displays, the Elman W. Campbell Museum regularly refreshes its temporary galleries with special exhibits.
Free to visit, the museum is one of the best things to do in Historic Newmarket, especially with children. Interactive kids' activities include a wooden train set, a doll's house, a doctor's room, and the opportunity to build a log cabin.
The museum is staffed by enthusiastic volunteers who are always on hand to share anecdotes and their knowledge of the artifacts, plus answer any general questions about the history of Newmarket.
Brunch in Downtown Newmarket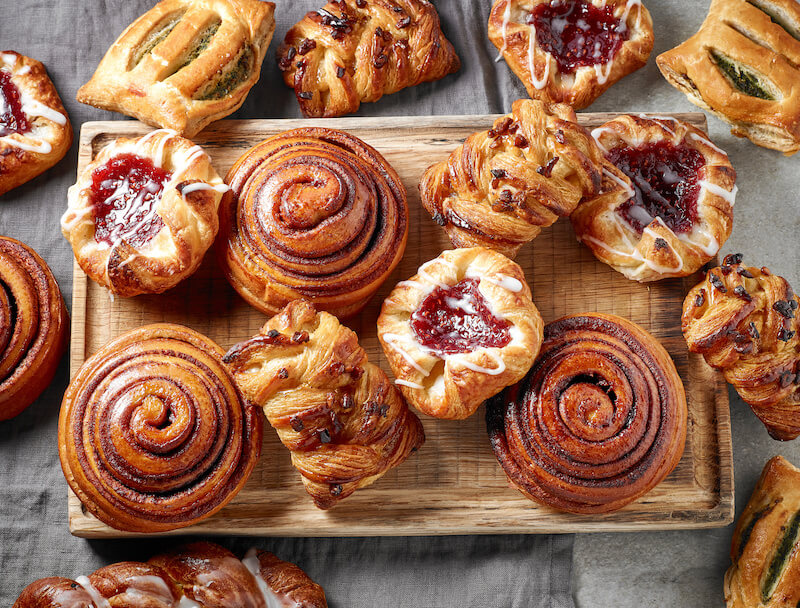 Start your day in Historic Downtown Newmarket with a wholesome breakfast that'll fuel your day of sightseeing.
Conveniently located on Main Street, The Maids' Cottage is one of the best brunch spots downtown, owned by a local Newmarket family. Order the butter tart: the cafe won the prize for the best one in Ontario in 2022. Baked fresh daily, these traditional pastries are prepared in various flavours, including pecan, carrot cake, raisin, pumpkin butter, and more. Arrive early to beat the rush; residents and visitors often snap the steaming tarts straight from the oven!
Protein-rich egg dishes, wraps, quiche, and French toast are also available, alongside a light lunch menu. The Maids' Cottage offers dine-in and take-out, but keep in mind that it's closed on Sundays. The Maids' Cottage is also one of the restaurants that helps keep Newmarket dog-friendly.
If you're visiting on a Sunday or looking for another option, head to The Buttery by the Upper Canada Mall. Specifically, go for the signature Canadian Breakfast using only the freshest eggs. Served with home fries, fresh juice, and tea or coffee, this hearty plate will perfectly set anyone up for the day. Lox bagels, eggs Benedict, breakfast sandwiches, and buttermilk pancakes cater to lighter appetites, while a separate menu is extended to kids.
Stroll the Tom Taylor Trail
Immerse yourself into Newmarket's history and excellent outdoor spaces with a stroll along the Nokiidaa Trail, one of Newmarket's best walking trails. This 20-kilometre route follows the East Holland River and links the communities of Aurora, Newmarket, and East Gwillimbury.
While it's difficult to cover the entire Nokiidaa Trail when spending just one day in Historic Downtown Newmarket, the 8.5-kilometre Tom Taylor Trail is easily manageable. Named for a former mayor, the trail starts at the picturesque Fairy Lake Park and gently winds its way north along the banks of the Holland River. The trail culminates at the Rogers Reservoir Conservation Area, marshlands that serve as a prime spot for sighting birds, fish, and even beavers.
Impeccably maintained, this paved trail has minimal elevation change and is suitable for strollers and wheelchairs. Leashed dogs are also welcome, but visitors should note that there's very little shade on the trail. Walking or cycling the Tom Taylor Trail is one of the best things to do in Historic Downtown Newmarket, and BikeSports on Main Street rents bicycles.
Even with just a short time to spare, at the very least, take a stroll around Fairy Lake. It was built by Newmarket's earliest settlers in the early 1800s and now serves as a pleasant, easy addition to any Downtown Newmarket itinerary.
Experience Art at 395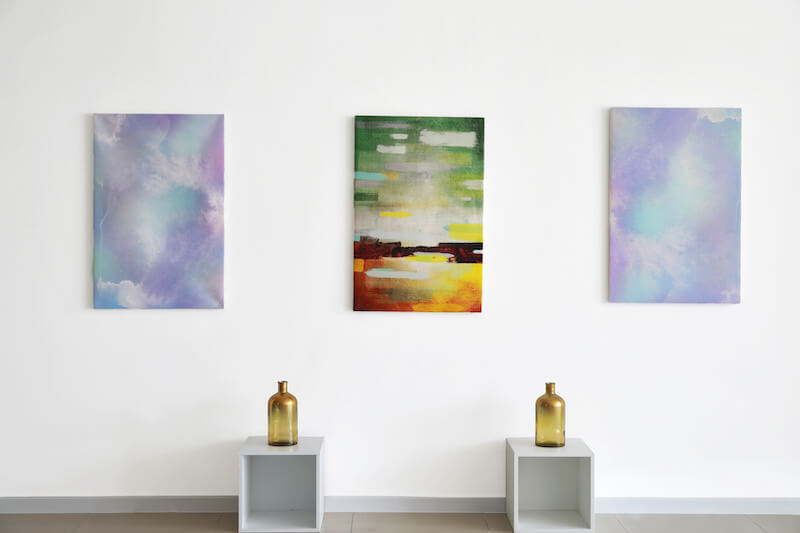 Located just south of Fairy Lake, the Town of Newmarket Municipal Offices on Mulock Drive house three art galleries open to the public. Known collectively as Art at 395, the galleries celebrate the local and regional history and heritage of Historic Newmarket.
One exhibition hall is dedicated to the Permanent Collection of art, which has gradually grown since 1999. Pieces are sourced from across Ontario, provided that the subject accurately reflects Newmarket through culture, economy, history, key events, architecture, or the natural environment. In essence, this collection aims to capture the moments and monuments that make Newmarket a unique place to live.
Meanwhile, the Community Gallery hosts two juried showcases yearly, the Newmarket High Schools Art Contest and the Heritage Art Contest. Third and finally, the Executive Gallery is reserved for temporary exhibitions that respond to a specific theme. The theme changes several times a year, with items on display that use various media and techniques.
All three galleries at Art at 395 are open Monday to Friday, with artwork available to purchase.
Visit Newmarket's Riverwalk Commons
Any visit to Historic Downtown Newmarket, regardless of length, should finish at Riverwalk Commons. This waterfront hub is immediately north of Fairy Lake Park—one of the best parks in Newmarket—on Doug Duncan Drive and attracts day-trippers and residents of nearby waterfront homes and condominiums.
A seasonal splash pool is open to cool down during the summer, and it's one of the best things to do with kids in Newmarket. This space transforms into a winter wonderland with an ice rink during the winter holidays.
The Riverwalk Commons' recreational space is home to many of Newmarket's best outdoor activities, as it has a venue for concerts, festivals, stand-up comedians, movie nights, open-air theatre, and more. Major community events include Tim Hortons Canada Day, the TD Newmarket Music Series, Splash of Culture, Moonlight Movies, and Frozen Fridays.
A popular farmers market occurs every Saturday during the summer, providing an opportunity to stock up on farm-fresh produce and a way for community members to socialize. Leading up to Halloween, the community comes together for the jack-o'-lantern competition.
In terms of dining, Riverwalk Commons is surrounded by numerous restaurants. Ground Burger Bar is a popular choice, with its patio and robust menu that includes several vegetarian, vegan, and gluten-free diets. Main Street's lively bars and taverns are also steps away from the Riverwalk.
Exploring the Highlights of Historic Downtown Newmarket
With a combination of excellent dining options, carefully curated museums, outdoor recreation, vibrant nightlife, and fun seasonal events, it's easy to fill a day trip to charming Historic Downtown Newmarket, ON. In fact, you'll likely find that you don't have enough hours in the day—and perhaps you'll find yourself moving to Newmarket!