3 Questions Buyers Should Ask Before Purchasing Fixer-Upper Homes
Posted by Frank Polsinello on Tuesday, May 18, 2021 at 7:10 AM
By Frank Polsinello / May 18, 2021
Comment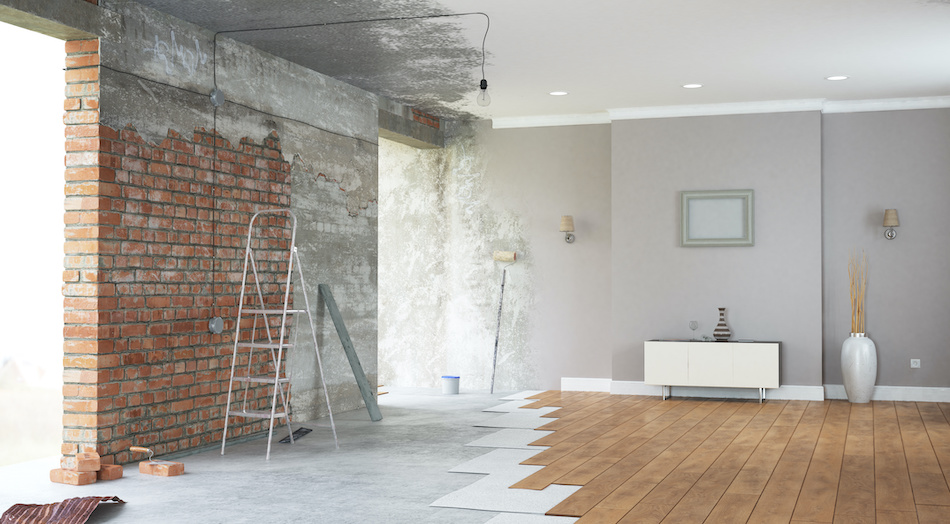 Buying a fixer-upper home can save tens of thousands of dollars and bring amazing personal satisfaction when the work is done DIY-style. While the right property can yield excellent benefits, there are drawbacks every potential buyer should know before they invest in a fixer-upper home. The idea of a fixer-upper home will vary from buyer to buyer, as what appears to be simple repairs or upgrades for one buyer will seem like major renovations to another. Here are a few questions homebuyers should ask before committing to a fixer-upper home.
For informational purposes only. Always consult with a licensed real estate professional before proceeding with any real estate transaction.
Are the Home's Flaws Cosmetic or More Serious?
Imperfections are one thing, but serious flaws are another. Fixer-uppers won't be turnkey, but sometimes all they need is a fresh coat of paint, patched walls, and new carpets or tile flooring. Other easily correctable flaws include new light fixtures, updated appliances, broken windows, door replacements, and updated electrical switches and outlets. Properties with these types of issues have potential.
Not all fixer-uppers have potential. Serious problems with a fixer-upper home include needing a new HVAC system, a new roof, replacement plumbing, substantial electrical work, complete bathroom or kitchen remodels, and shoring up foundations. Some buyers have the technical know-how to make some of these improvements, but the average buyer likely won't. In the end, they may find all the stress and money poured into the property wasn't worth the discounted price.
What's the Floor Plan Like?
Depending upon the age of the property, the home's layout may be very unattractive or inefficient. If so, this will result in a lot of work—and expense—to take down walls and reconfigure a floor plan. Ideally, a home's layout should flow. Bedrooms should be mostly grouped, and kitchens should have two entrances or have an open concept. Homes that were not built efficiently or have multiple additions may be costly to remodel.
Can the House Pass Inspections?
Inspections are an important factor any buyer of a fixer-upper should take into heavy consideration. Once a fixer-upper house is chosen for purchase, prospective buyers should contact professionals to inspect the home from top to bottom—this will likely require several specialized inspectors. Areas to evaluate include the roof, sewer line or septic tank, presence of pests (or damage caused by pests), and water damage.
Also, homebuyers should obtain an engineer report as well. Once the inspection reports are complete, buyers should evaluate any necessary repairs and determine how much they'll cost.
Evaluate the Pros and Cons
Deciding whether to purchase a fixer-upper home is much like buying any other property. Buyers will want to evaluate the pros and cons.
Pros
Fixer-uppers can save a substantial amount of money if the home and repairs don't exceed the price it would cost to buy a turnkey home. Buyers often find that, since they are doing major renovations, they have a higher degree of customizing their new homes than ready-to-move-in homes. Fixer-upper purchases also often help buyers purchase larger houses or in neighbourhoods that they wouldn't otherwise be able to afford.
Cons
Financing may be trickier for buyers seeking mortgages for fixer-upper homes because they may have to seek special renovation financing, which can be more complicated than routine mortgages. Renovations are time-consuming, which can delay a move and result in paying for two places to live simultaneously. Experts cost money, and they may uncover deeper issues that weren't anticipated, which can be a big risk. Buyers should evaluate if the expense and/or risk is worth it.
Decide if a Fixer-Upper is a Right Choice for You
Fixer-uppers are often a great investment if the right home is identified. Buyers should decide if the home has highly appealing features or, if planning to repair and put the home back on the market, a good ROI can be achieved.
For informational purposes only. Always consult with a licensed real estate professional before proceeding with any real estate transaction.