Greater Toronto Real Estate Market Report
Posted by Frank Polsinello on Tuesday, September 7, 2021 at 4:03 PM
By Frank Polsinello / September 7, 2021
Comment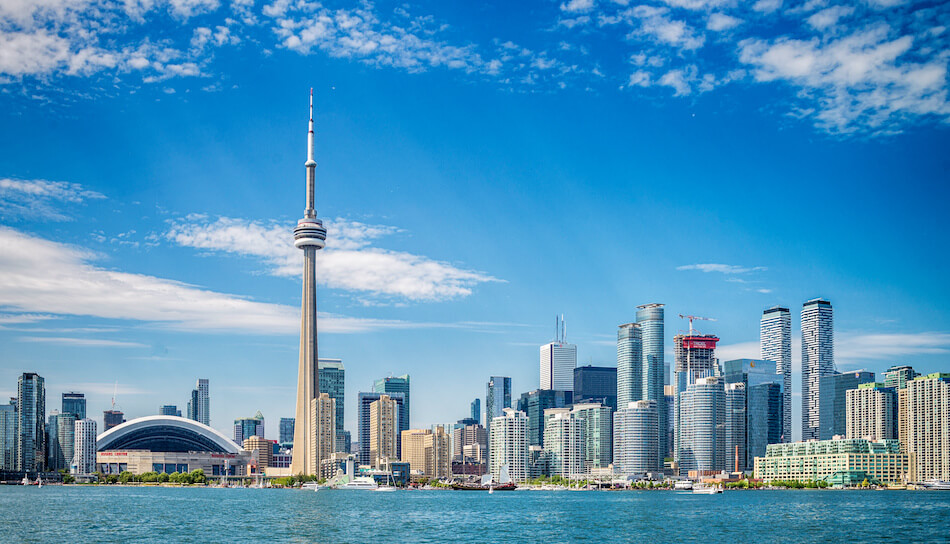 According to the latest Toronto Regional Real Estate Board Market Report (TRREB), the Greater Toronto property market is still growing.
"Demand for ownership housing has remained strong despite a pandemic-related lull in population growth. Of specific note is the condominium apartment market, which has seen a marked turn-around in 2021 with sales up compared to last year. First-time buyers, many of whom were slower to benefit from the initial recovery phase, remain very active in the marketplace," said Kevin Crigger, President of TRREB.
With nearly 9,400 property sales closing in July 2021 alone, buyer demand is still considerably high compared to previous averages for this time of year, even though it wasn't quite enough to surpass the record numbers recorded for July 2020.
With detached properties (mainly in outer suburban regions) leading the charge, average home prices climbed by 12.6% to a combined average across all property types of $1,062,256.
While the rate of home price growth has slowed since March 2021, it is still climbing at double-digit rates, leaving many buyers looking at more affordable options in the current market. Inventory levels remain low, fueling the continued strong seller market conditions.
Read on to find a snapshot of how some of the key Greater Toronto real estate markets are tracking.
For informational purposes only. Always consult with a licensed real estate professional before proceeding with any real estate transaction.
Ajax Values Are Rising Again
Average house prices for Ajax homes dropped 2.6% from April to May this year. However, they were back on the rise between May and June, climbing by 8% to sit at $738,000.
Ajax's three-bedroom detached property is averagely priced at $671,000, while a four-bedroom detached home averages $910,000.
Burlington Market Already Bouncing Back From a Slower May
Following the frantic pace of early 2021, the market conditions in Burlington slowed somewhat in May but are already back on the rise.
According to the Realtors Association of Hamilton-Burlington (RAHB), sales in the region for June were one of the strongest on record, with figures at 14% and 11% above the five- and ten-year averages respectively. The average price of Burlington homes sold in June 2021 had increased by 27% year-on-year to $865,339.
Richmond Hill Prices Are High and Climbing
The average price of a Richmond Hill property currently sits at $1,353,182, representing a 2.6% increase month-on-month. Two-bedroom properties saw the highest growth, with a year-on-year increase of 28%, leading to an average value of $1.6 million.
Oakville Properties Are Selling Quickly
Despite it being the second most expensive region in the Greater Toronto area (King takes the top spot), Oakville properties are in high demand, with an average time on the market of just 13 days.
Current Oakville property prices are at $1,541,048 - almost 5% up last month and 24.6% up year-on-year. Two-bedroom properties saw year-on-year increases of 50%, while five-bedroom homes were up 53%.
Vaughan Prices Cooling From the Previous Quarter
Vaughan is enjoying a buoyant market, with the median time on the market currently of 18 days. The average price of a property in Vaughan is $1,311,358, which is a little over 4% higher month-on-month, yet presently tracking at 2.9% down from the previous quarter, so that the market may be slowing a little.
The sellings-to-listings ratio was 102% for July, so the market undoubtedly favours people planning to sell their homes.
Oshawa Homes Moving Fast
The prices of Oshawa homes are dropping a little, with the average price 2.5% down month-on-month to $777,423, and they are being snapped up quickly, with the average number of days on the market sitting at just 10 days.
The current sellings-to-listings ratio is high at 114% - not surprising given the area's relative affordability for the Greater Toronto Area.
Final thoughts on Greater Toronto Market Trends
Until there is a significant upward turn in inventory, the demands will continue to increase the prices of Toronto homes, especially as eased restrictions generate renewed population growth.
Inventory is, in fact, down across virtually all property types throughout every region of the Greater Toronto area, continuing to put pressure on already tight markets. As we continue to return to some level of normalcy post-pandemic, this imbalance is expected to level out. Still, significant changes may not occur until 2021.
For informational purposes only. Always consult with a licensed real estate professional before proceeding with any real estate transaction.