First-Time Home Buying Tips: How to Plan for a Successful Purchase
Posted by Frank Polsinello on Wednesday, April 7, 2021 at 7:00 AM
By Frank Polsinello / April 7, 2021
Comment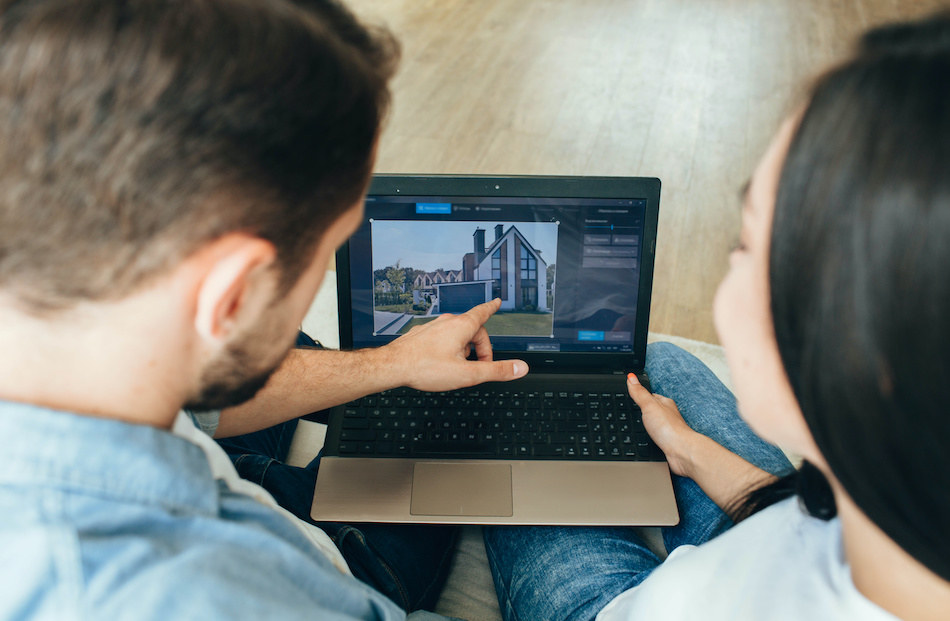 Buying a home for the first time is exciting, but it can be intimidating for people who aren't familiar with the process and don't know what to expect. First-time buyers preparing to take the plunge into homeownership should understand the following home buying tips.
For informational purposes only. Always consult with a licensed real estate professional before proceeding with any real estate transaction.
Before The Search Starts
The home buying process should start long before buyers physically go to look at homes. Because finances will play a significant role in the home purchased, potential buyers should make sure their money situation is in good shape before actively house-hunting.
Check credit score and ensure it is in good standing. The better a credit score, the more favourable mortgage interest rates and terms will be.
Ensure enough money is available for a down payment. Traditionally, if 20 percent isn't put down, buyers will need to obtain mortgage insurance. However, some conventional loans allow first-time buyers with excellent credit an option to put down less.
Research first-time homebuyer assistance programs, as many options are available.
Get prequalified—or better, preapproved—for a mortgage loan. Doing so is important, as offers without lender approval might not be accepted, especially in a seller's market when inventory is low and buyers need to move fast. Be sure to compare offers to get the best deal.
Once finances are in order, it's a good idea to connect with a great real estate agent — preferably a well-known one who has a good reputation and has worked in the local area for a long time.
During the Search
Most buyers have an idea of the type of house they want to buy before they start actively searching, but they often change their minds after comparing properties. It's a good idea to have a rough outline before searching and have an open mind of what's on the market. Also important is to know the limits to how much "house" the buyer's budget can cover.
Know what monthly payment is within budget and set a cap.
Remember to budget for property taxes and any HOA fees, if applicable.
Attend open houses and take advantage of virtual tours; homes that don't fit what's wanted can be eliminated.
Consider drive times and transit in each location.
Take detailed notes on every property visited.
The bottom line is that buyers should always determine their priorities to narrow down options and make the choices less overwhelming.

Buying the Home
Once a home has been selected, it's time to move. Because buying a home is a considerable investment, knowing which steps to take helps make a hassle-free and smooth purchase.
Make a smart offer or negotiate a price. Sellers are going to want to make the most money from their investment. Serious buyers should make a competitive offer (within their budget) and not underbid. Depending on market conditions, buyers may negotiate a better price if the seller is motivated.
Ensure the home is appraised. Appraisals are independent and unbiased assessments of a home and an essential step in getting a mortgage.
Get a home inspection. Buyers want to make sure there aren't any underlying problems within the nooks and crannies of the structure. Consider going beyond standard tests and add inspections for mould, pests, and radon as well, along with making sure an inspection contingency clause is a part of any agreement.
Understand closing costs can be expensive. Sometimes sellers who want to make the sale more appealing may offer to pay these or split them with the buyer. In other cases, the buyer will be responsible.
Title search. This step is a big part of the closing process to ensure there are no other property claims.
Buying a home is one of the largest purchases people typically ever make. Be sure to know the available choices, including down payment options. Buyers who pay attention to details and don't miss any steps will find a home to be a rewarding and smart investment.
For informational purposes only. Always consult with a licensed real estate professional before proceeding with any real estate transaction.