How to Prep an Interior Wall for Painting
Posted by Frank Polsinello on Tuesday, July 13, 2021 at 9:10 AM
By Frank Polsinello / July 13, 2021
Comment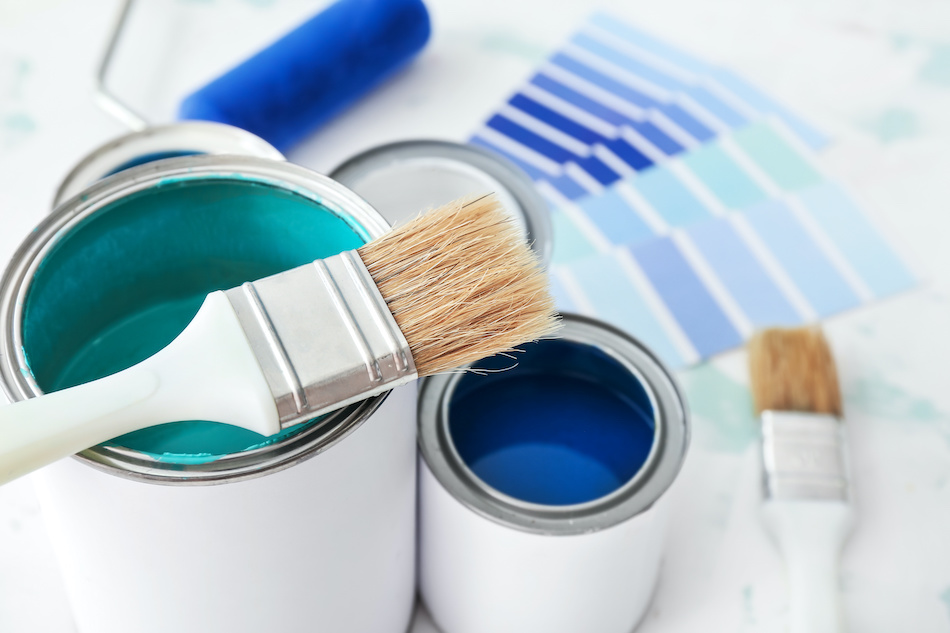 Painting a home is a great way to improve its appearance, make it more personal, or brighten up a room. Homeowners planning to sell their homes will want to make sure a room looks appealing when prepping for the market. While painting isn't too difficult a task, there's more involved than opening a can of paint to coat the walls. Therefore, it's important to take a few proactive measures first. Here are five steps to take when preparing an interior wall for painting.
Protect Furniture & Flooring
Even if the walls look picture-perfect when freshly painted, this joy will be offset if the paint ends up splattered on furniture and flooring. Be sure to remove as much furniture from the room as possible. Items that can't be removed should be shifted to the middle of the floor. Place canvas drop cloths or plastic sheets over the furniture, carefully cover the floor, and use painters' tape to secure shifting. Additionally, use painters' tape to cover any trim or wall sconces.
Dust & Clean Walls
It's important to remove any dust and debris from the wall surfaces to ensure none gets trapped underneath the paint. To make certain everything is removed, run a towel, microfiber cloth, or vacuum cleaner across all the walls. A sponge with warm water or light detergent may be needed to remove tough oil or grime (mostly in kitchens and bathrooms). If any water or cleaner is used, be sure to let the walls dry thoroughly before beginning to paint.
Remove Mildew
Mildew is in a cleaning category of its own because it can't simply be wiped away like other types of debris or marks. If mildew is painted over, it'll just come through new paint and create a bigger problem.
To remove mildew, use four parts water and one part bleach. Apply the mixture and let it sit on the affected surface for a few minutes. Once the solution sets, scrub the mildew area with a soft brush (go a little beyond the circumference of the area in case there is unseen mildew growing) and then thoroughly rinse with water. Let the wall areas thoroughly dry before applying paint. Be sure to get a home inspection to avoid being surprised by mould and mildew.
Sand Away Imperfections
Inspect all the wall surfaces and lightly sand down any bumps, flaking paint, or other imperfections that exist. If the imperfections are severe or if there are holes, repair these with spackle, let dry, and then sand down the repaired area to smooth it out to be even with the drywall. Once finished, wipe away the dust debris from sanding to ensure a picture-perfect paint job.
Organize Painting Materials
Once the walls are cleaned and ready to be painted, assemble paint, primer (if needed), brushes, rollers, paint trays, and a stepladder. Depending on the shade of the colour being painted over or existing wall stains, the primer may or may not be needed. If the walls are light-coloured, simply using paint or a primer-paint combination product may be enough to cover the old shade. Darker colours or walls with stains should be primed before applying paint so the original colour shade doesn't seep through.
Once all the pre-painting steps are complete, it's time to pour the paint into the painting tray and get those paint brushes and rollers ready to use. A sparkling clean new room awaits!