Planning to Sell Your Home? 5 Steps to Prepare for the Process
Posted by Frank Polsinello on Wednesday, April 14, 2021 at 6:25 AM
By Frank Polsinello / April 14, 2021
Comment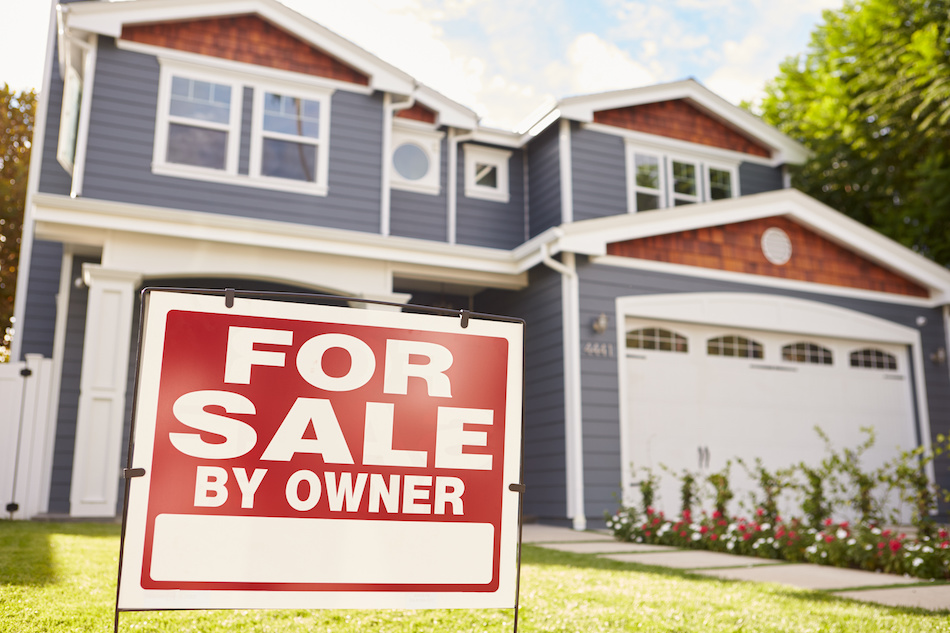 Putting a home on the market requires preparation. There's determining a timeframe, finding a real estate agent, decluttering and repairing the house, and setting up the home to show potential buyers. Here is a short guide designed to get homeowners started with the selling process.
For informational purposes only. Always consult with a licensed real estate professional before proceeding with any real estate transaction.
Determine When to Sell
Spring is typically the most favourable time to sell a home, but this may not be feasible depending on the seller's life and location. Before putting a home on the market, sellers should consider their plans, which may include purchasing a new home or changing jobs—anything that might impact their availability, as there's a lot of work to be done in the selling process. Once they know their time frame, sellers can look at local market conditions and speak with a professional about getting their home ready to sell.
Find a Real Estate Agent
Some sellers go the DIY route, but most will connect with an experienced real estate agent to gain wider access to listings. However, a good agent helps their clients in many other ways, including:
Giving good advice on how to prep the home for the local market
Identifying the right price point to start in a competitive market
Providing superior marketing techniques to help a home sell faster
Spotting potential problems in the home
Negotiating the best possible price for the home
Making sure documentation is in order during the closing process
Agents typically have a solid professional network, which means they'll help sellers connect with repair companies, contractors, staging companies, title companies, and other necessities for preparing to sell a home.
Declutter the House
Before it goes on the market, decluttering the house is beneficial for many reasons and is probably one of the first things an expert real estate agent will advise sellers to do. This process:
Boosts the home's appeal to potential buyers because they can better visualize living in the home
Enables sellers to showcase their home's best features
Makes a home look cleaner, more spacious, and better maintained
Helps identify potential issues in the house once excess clutter is no longer "hiding" them
Makes life easier when it comes time to move out
In some cases, decluttering may help secure an asking price. A well-maintained home is appealing to buyers, and sellers typically have more leverage when deciding a price.
Perform Home Maintenance
A home will need to be in top shape to appeal to buyers, which means fixing both cosmetic flaws and making any repairs. An agent can help spot any issues that need remediating that might not be as obvious. Finding and fixing them can prevent them from emerging during any home inspections.
In addition to repairs, a little maintenance and cleaning can go a long way. Homeowners should ensure the carpet is clean, fix any bumps and cracks in the driveway and walkways, ensure the window blinds/shades are in good working order, and remove dust and spider webs off the home's exterior. Even small details, such as washing a mailbox or replacing a welcome mat, will immediately boost a home's appeal.
Staging the Home for Buyers
Many agents will advise sellers to go with a professional staging company to make a home look its best. Staging helps organize a home to let buyers more easily visualize themselves in the home. Displaying just the basics of a room allows a buyer to see the house's possibilities without getting caught up in details that aren't relevant to them. It also helps sellers move their homes quickly, and, in many cases, sellers find they don't have to reduce their selling price.
Preparing to sell a home takes a lot of work, but connecting with a knowledgeable real estate agent can significantly smooth the process.
For informational purposes only. Always consult with a licensed real estate professional before proceeding with any real estate transaction.