How to Prepare for a Home Showing When Selling Your Home
Posted by Frank Polsinello on Tuesday, June 8, 2021 at 11:30 AM
By Frank Polsinello / June 8, 2021
Comment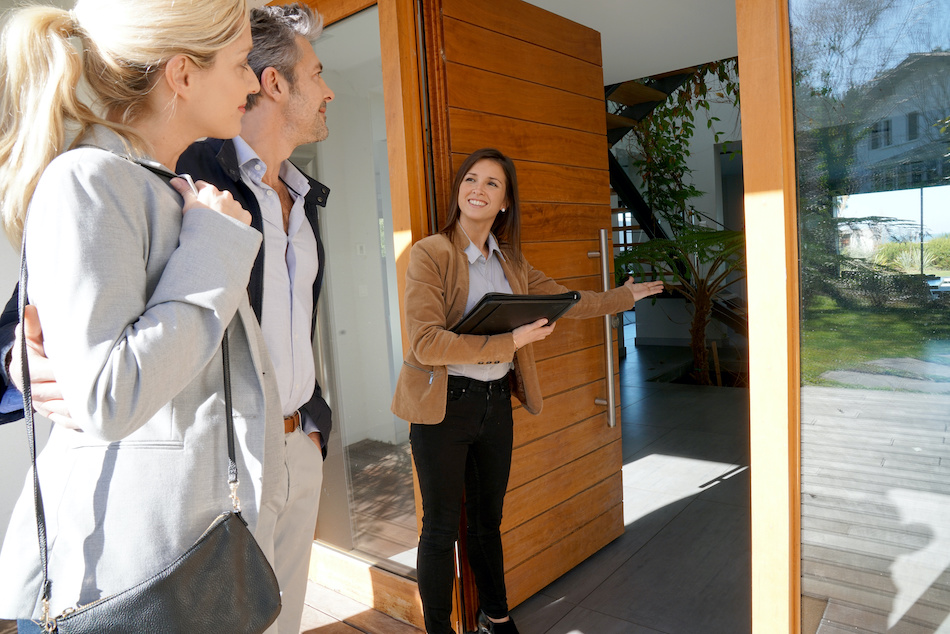 Selling your home for a good price doesn't just happen. It requires planning and preparation. Buyers want a home that is in good condition and works for their lifestyles and personalities. Here are a few home showing tips to help you sell quickly at top dollar.
For informational purposes only. Always consult with a licensed real estate professional before proceeding with any real estate transaction.
Help Buyers Envision Themselves in the Home
Buyers want to see themselves living in the home. You can help them do that in three ways:
Disassociate
Your house likely has been the site of many memories, and you may feel emotionally attached to it. To effectively showcase it as a home for others, you'll need to detach yourself from it. Remember that the house is only a shell—the people in it make it a home. Your next house will become your home soon enough.
Depersonalize
Remove photos, souvenirs, religious symbols, hobby supplies, diplomas, awards, your kid's artwork on the fridge, and anything else that personalizes it. Potential buyers won't see themselves in the home if they feel like they're invading your personal space.
Declutter
Buyers tend to like large kitchens, bathrooms, closets, and storage spaces. The fewer items you have in these spaces, the larger they will appear. Go through each, removing items you haven't used in a year or items that don't bring you joy. Then either give them to a charity, recycle them, or throw them away. You might consider renting a storage unit for items that you'll keep but that you want out of the house.
Make Repairs
Buyers may view minor repairs as a reason to negotiate the price down. If repairs are too numerous, they may write the house off as being poorly maintained. However, even making minor repairs can make a big difference. Carefully examine each room, as a buyer would, and note what needs to be fixed. Be sure to check:
Bathroom and kitchen tiles
Faucets, to be sure they work and don't leak
Doors, to make sure they open and close properly and don't squeak
Appliances that will sell with the home
Walls and floors, for holes and dents
HVAC system and water heater
Windows, to be sure they open and close and the paint is not peeling
Lights and light bulbs
Boost Curb Appeal
The exterior of the home and its landscaping are the first things potential buyers see. Trim shrubs, weed flower beds, and consider adding a few flowering or potted plants. Be sure to keep bicycles and children's toys out of the driveway. Fix any damage to the fence. Finally, consider painting the front door and garage doors and adding a cheerful wreath.
Make the House Sparkle
Clean the house thoroughly. This includes:
Windows
The outside of the house, including the sidewalks and driveway
Metal fixtures, faucets, and doorknobs
Floors
To keep the house show-ready, you'll need to vacuum and dust daily and keep the kitchens and bathrooms spotless. Keep the toilet seat down.
Set the Stage
According to the Real Estate Staging Association, staged homes spend 73% less time on the market. To stage your home, think about ways to rearrange the furniture and accessories to make rooms more inviting. Raise the shades, let the sun in, and add lamps to dark areas.
Consider last-minute touches such as placing a bowl of fruit in the kitchen or setting the dining room table with fine dishes. Turn the bathroom into a spa by adding a scented candle, coordinating the bath towels and mat, and tying a stack of pretty washcloths with a ribbon.
Getting your home ready for sale can be challenging. However, proper preparation doesn't have to be that tough, and it's worth the effort. With good planning and a small investment, you can prepare your home to sell quickly and at a premium price.
For informational purposes only. Always consult with a licensed real estate professional before proceeding with any real estate transaction.