Dress Your Home for Success: 4 Tips for Staging Your House for Sale
Posted by Frank Polsinello on Wednesday, June 2, 2021 at 9:13 AM
By Frank Polsinello / June 2, 2021
Comment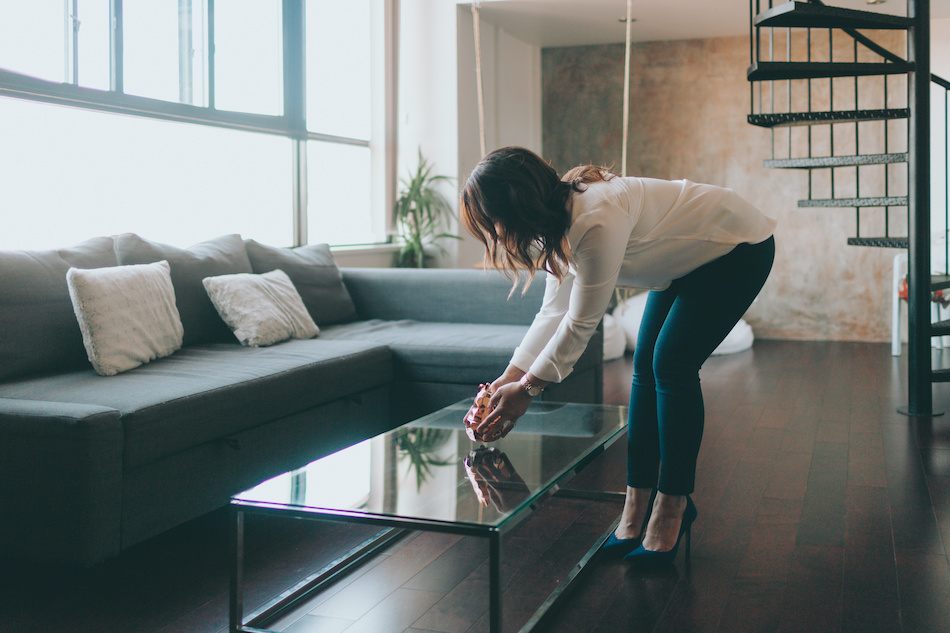 Homeowners are often advised to stage their homes before putting them on the market. Why? Because when done properly, staging can increase the value of a home—sometimes substantially. According to the Real Estate Staging Association, 85% of staged homes sold for between 5% and 23% over their list prices. Read on to discover a few tips for home staging when you're looking to sell your home for more.
For informational purposes only. Always consult with a licensed real estate professional before proceeding with any real estate transaction.
What Is Staging?
When it comes to selling a house, appearances are everything. A cluttered, crowded home can turn off many buyers. Another hard sell? An empty home. Real estate professionals counsel against selling a property without furnishings since it can be hard for potential buyers to visualize living in the house when it's empty.
So what exactly is staging? In short, it's a way of decorating a home so that it showcases its best features. Staging, when done properly, can actually make a home look bigger, brighter and more welcoming. The cost of staging a house can vary greatly, but it doesn't have to cost an arm and a leg. There are several things that homeowners can do themselves, including:
Decluttering
Piles of belongings and too many furnishings can make the rooms in a house appear much smaller than they actually are. Clutter can also distract buyers from paying attention to the merits of a house. That's why real estate professionals will advise sellers to go through each room and pare down the furnishings and decor. That way, buyers can focus their attention solely on a home's features.
Owners should separate items being decluttered into four piles:
Keep
Sell
Donate
Throw out
Once the items are sorted, homeowners will need to toss, sell, give, or store everything but the essentials needed to stage their home properly. As a bonus, this gives the seller a head start on packing up to move.
Giving the Home a Thorough Cleaning
Few things will turn off a potential buyer faster than a dirty home. It gives the impression that a seller wasn't interested in taking care of their property, and it could make a buyer question whether the house might have serious issues related to poor maintenance. Nobody wants the buyer's first thought to be whether the house will pass a home inspection.
So, before placing their homes on the market, sellers need to give them a thorough top-to-bottom scrubbing. According to Forbes, special care should be given to cleaning and staging the kitchen and the master bathroom, which are the rooms that buyers usually care about the most.
Consulting With or Hiring a Professional Stager
It can be difficult for homeowners to evaluate their own home's decor and furnishings without personal bias. That is why some real estate agents will advise homeowners to consult with a professional stager, who can give them tips on improving their home's interior design. For instance, a stager can advise a homeowner on different ways to move their furniture or decor around to open up a room or highlight an asset.
For a more upscale look, a seller with a bigger budget may want to consider having their homes professionally staged with beautiful pieces of rented furniture and artwork.
Putting Away Personal Items
Real estate professionals recommend that sellers put away all personal items, such as family photographs or awards. Potential home buyers want to picture themselves living in the house, which can be difficult if a seller's personal items are distracting them from this vision. Some personal items can also trigger negative reactions from a buyer. For example, walls adorned with animal trophies could turn off buyers who are opposed to hunting. Also, since buyers will typically open things like closets and cabinets, it may be best to put everything in a temporary storage unit instead of in the home.
A Final Word on Staging
There is one more reason why homeowners should consider staging their properties. According to the Canadian Broadcasting Corporation (CBC), staging can decrease the amount of time a house sits on the market. In the end, who doesn't want to have their home sell faster?
For informational purposes only. Always consult with a licensed real estate professional before proceeding with any real estate transaction.