What to Consider When Deciding if a Home Warranty is Worth It
Posted by Frank Polsinello on Thursday, September 2, 2021 at 6:11 AM
By Frank Polsinello / September 2, 2021
Comment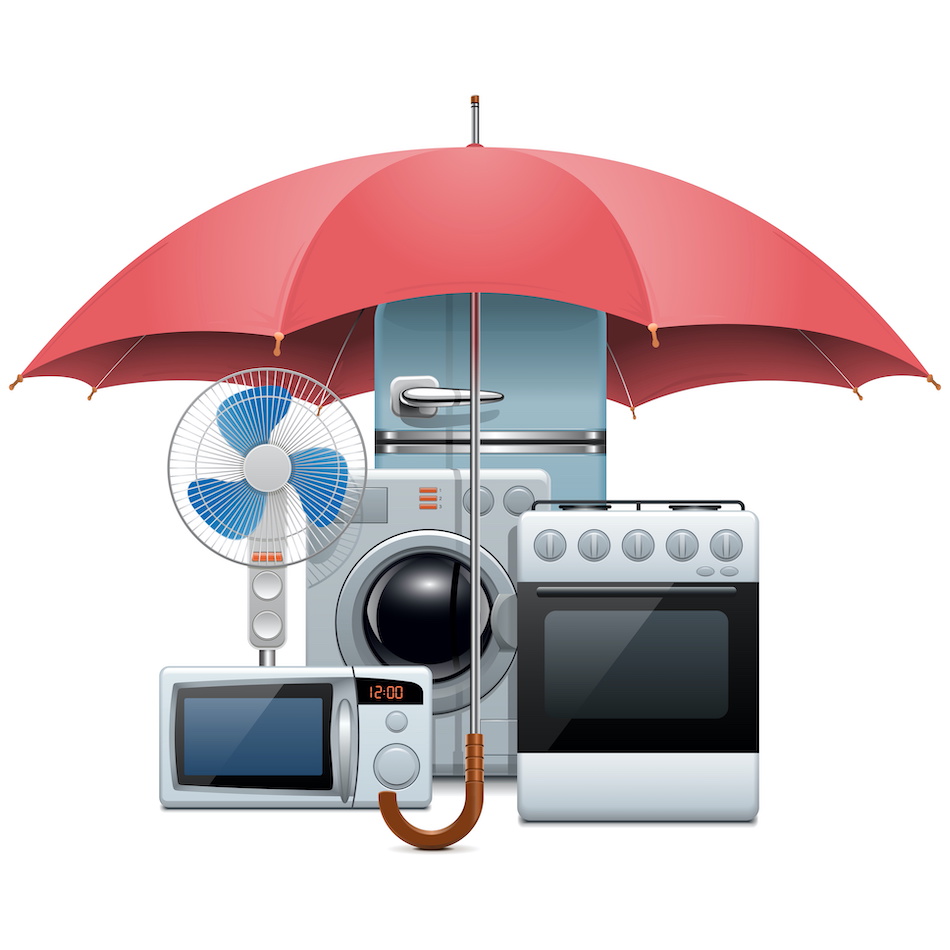 Home warranties are optional coverage packages that some homeowners decide to purchase to help offset major expenses associated with owning a home. Since new homeowners aren't fully familiar with their house, a warranty can help safeguard them against large expenses if major repairs are needed. For example, if a fault in the construction is uncovered during a home inspection, a home warranty would protect the buyer from losing money. A home warranty may not be necessary in all instances. Continue reading to learn about the pros and cons of home warranties.
Doesn't My Homeowners Insurance Cover Everything?
Many new homeowners often misunderstand the purpose of a home warranty because they confuse it with their homeowners' insurance policy. Insurance policies are designed to cover damages caused by certain events, such as fire or theft. Additionally, homeowners' insurance might cover expenses incurred if a guest gets injured at the home or if a faulty aspect of the home causes damage to a neighbouring property. A home warranty is a service contract designed to cover specific repairs but is limited in scope. In a nutshell, where insurance policies end is where home warranties begin.
What is a Home Warranty, and What Does It Cover?
Many new buyers aren't familiar with home warranty coverage and might feel pressured to buy one as they make such a major purchase. Before buying a policy, understand what home warranties are and what they cover. Essentially, home warranties are coverage that protects against the breakage of major home systems and appliances.
Most policies have what's called "base coverage," and then buyers can choose to add on optional types of coverages. Base coverage usually covers the service, repair, or replacement of major appliances. Covered appliances typically include dishwashers, ovens, stoves, washers, dryers, garbage disposals, ceiling fans, and garage door openers. They'll also cover major systems, such as HVAC, electrical, ductwork, roofing leaks, water heaters, and interior plumbing.
Home warranties are usually specific on what is covered and what's not. Always read the fine print because many purchasers get buyers' remorse when they discover items they assumed would be covered actually aren't.
How Long Do Home Warranties Extend Coverage?
The standard home warranty lasts for one year, and the selling company usually offers options to renew. Other types of home warranties are structured from month-to-month coverage, while others offer multi-year contracts. Any homeowner who buys a home warranty should review their coverage annually. Much like insurance policies, circumstances or assets can change or depreciate. Review the home warranty plan every year to determine if the warranty cost is still worth it.
Are Warranties Guaranteed Coverage?
Unfortunately, coverage is not necessarily guaranteed in all circumstances. Many companies selling home warranties advertise their products as a way to cover unexpected breakages. However, they don't typically say that the solution may not align with what the homeowner wants when problems emerge. For instance, if a warranty deems that an appliance is replaceable, the agreement terms may stipulate that the warranty company gets to select the brand and model. Additionally, many warranty companies cap the amount of money they'll pay out per year for repairs, which often catches homeowners off-guard. Again, the only way to get the most out of a home warranty is to fully understand what it does and does not cover.
Factors to Consider Before Buying a Home Warranty
Much like any other major purchase, consider the variables before signing on the dotted line. Here are some questions you should ask before purchasing a home warranty.
When do manufacturers' warranties expire? A home warranty might be worth the investment if the home has several components well beyond the expiration dates of their individual warranties.
What is the cost comparison? Pick several plans from different companies and compare how much they cost and what each company will cover.
What are the deductibles and capped costs? Companies often have a deductible for each repair, which can be over $100 per visit. Typically, a higher deductible ensures a higher cap on expenditures.
Buying a warranty means taking on extra costs in anticipation of something bad happening to the home. Therefore, it's important to assess the highest risk areas, look for hidden safety hazards, and select a warranty that will cover potential flaws in those areas. Although warranties are required for new homes in Alberta, the right warranty can provide peace of mind to homeowners in any province.