Best Dog Parks & Dog Friendly Attractions Near Aurora ON
Posted by Frank Polsinello on Tuesday, July 12, 2022 at 8:44 AM
By Frank Polsinello / July 12, 2022
Comment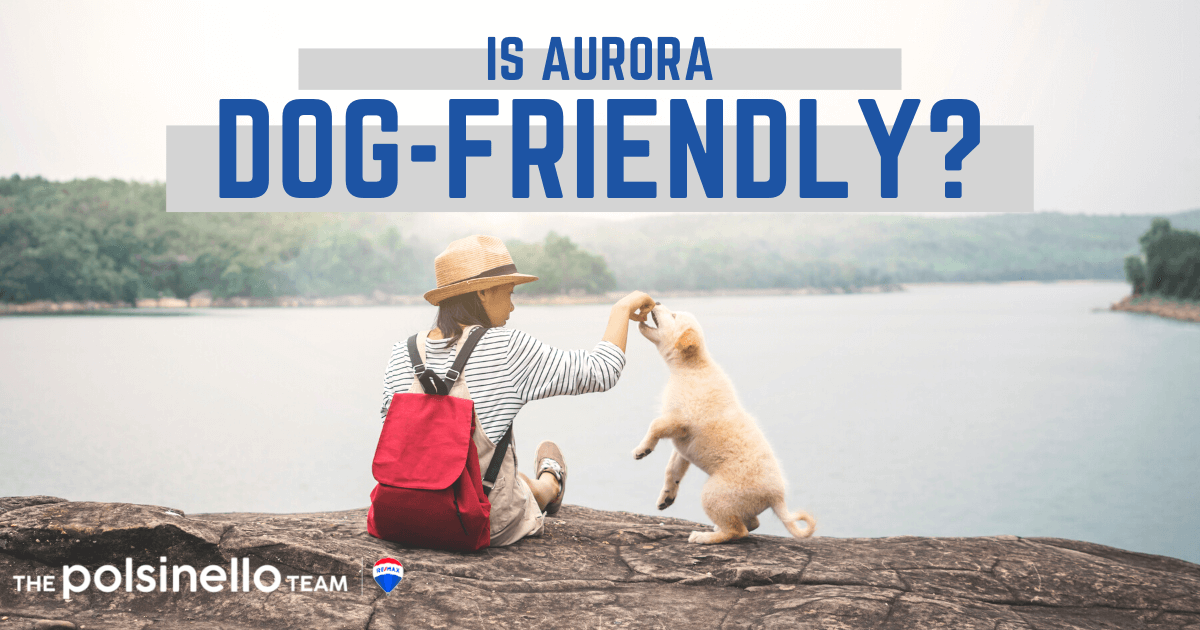 Many people consider their dogs' well-being when moving to Aurora. As a suburb of the city of Toronto, Aurora treats both dogs well with many off-leash dog parks where they can run free and lush trails where they can be walked on a leash. Meanwhile, dog-friendly dining patios, hotels that allow pets, and an abundance of dog supply stores make many of the homes in the Aurora community ideal for dog owners. Want to make sure your dog will love your new home as much as you do? Keep reading to learn about Aurora's best dog parks and dog-friendly places.
Best Neighbourhood Dog Parks Near Aurora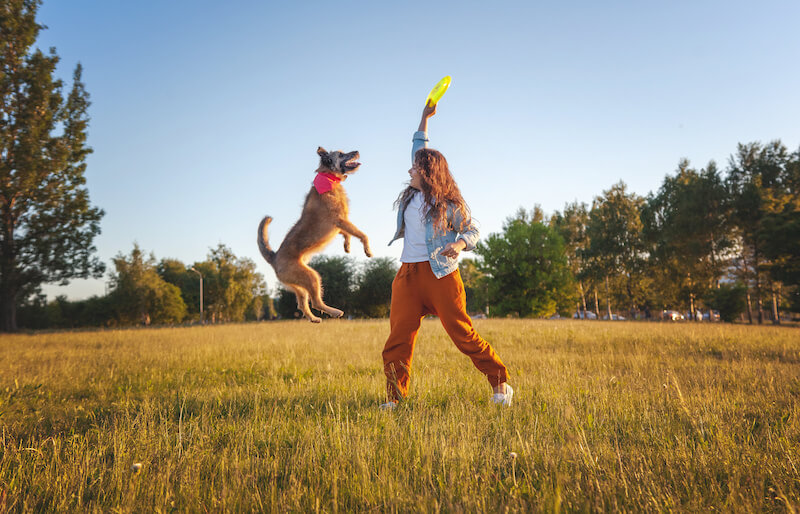 Every dog loves to play. Fortunately, some of the best parks in Aurora and in nearby towns feature off-leash dog parks and on-leash walking areas. Here are the top dog parks in and around Aurora.
Canine Commons
Canine Commons is a fun, fenced-in area about 1.8 hectares in size. It's located off Industrial Parkway North in Aurora. It does not have separate sections for large and small dogs, so people who own smaller animals should keep that in mind. The Commons is primarily flat with a few trees and an unobstructed view from end to end. There are a few obstacles for dogs to jump over or climb on. Regarding amenities for owners, there are a handful of benches and picnic tables.
The Commons gate is on the parking lot's south side. It's a gravel lot with space for 22 cars. The Commons is free to use for anyone living in Aurora.
Canine Commons Additional Information
Address: 315 Industrial Pkwy N, Aurora, ON L4G 4C4
Hours: 6:30 a.m. to 6:30 p.m. daily
Tower Hill Dog Park
The Tower Hill Off-Leash Area park entrance is located south of Aurora, in the suburb of Richmond Hill. It has separate sections for large and small dogs and a double-gated entrance. The off-leash area is about .75 hectares and is fenced in by a 1.5-meter tall chain-link fence.
The space set aside for dogs connects to a more extensive trail system in a Richmond Hill green space. The tricky part about using the Tower Hill Off-Leash Area is finding parking. There is no designated parking lot off Tower Hill Road. Dog owners might be able to park at the Tower Hills Shopping Mall, walk their pet across the street, and follow the signs to the off-leash area. Streetside parking can be near a trail entrance connecting to Jonah Drive. Owners can park near the homes along this street and hike the rest of the way in.
Tower Hill Dog Park Additional Information
Address: Jonah Drive, Richmond Hill, ON L4E 0K4
Hours: 7:00 a.m. to 10:00 p.m. daily
Phyllis Rawlinson Off-Leash Area
Phyllis Rawlinson Park is a vast green space in Richmond Hill. It has a fenced-in area for off-leash dogs inside the park. Phyllis Rawlinson Park has an extensive series of paved walking trails through it; dogs must be leashed on these, however.
To reach the off-leash park location, drive past the first parking lot on the right side of the road where the Robert Holland Interpretive Center is located. Park in the second gravel parking lot near the restrooms, and follow the signs on the opposite side of the road to the off-leash area.
There's a double-gated entrance and separate large and small dog areas. The off-leash area features plenty of seating for dog owners and wide-open spaces for dogs to run around. One important thing to note is that the gates at Phyllis Rawlinson Park are closed and locked at dusk; vehicles inside at the time will be locked in!
Phyllis Rawlinson Off-Leash Area Additional Information
Address: 11715 Leslie Street, Richmond Hill, ON L4E 3R7
Hours: Open from dawn until dusk every day
Georgina Leash Free Dog Park
The Georgina community is about a 25-minute drive north of Aurora on ON-404. The town has a nice off-leash dog area that is fenced in for pets to run around and play. The leash-free dog park is on the right, in what looks like a large wooded and grassy area. There is a small dirt and gravel parking lot with room for about a dozen cars. Pets must be kept on a leash on the paved walking paths that lead to the dog park. Note that it does not have separate areas for large and small dogs.
Georgina Leash Free Dog Park Additional Information
Address: 685 Lake Dr S, Keswick, ON L4P 1K7
Hours: Open from dawn until dusk every day
Global Pet Foods Dog Park
The town of Newmarket is a suburb directly north of Aurora and is home to the Global Pet Foods Dog Park. This is one of the most excellent off-leash dog parks in the Aurora area.
When you arrive, there's a paved parking lot across Bayview Parkway from the off-leash area. Cross the Parkway at the Tom Taylor Trail (there's a big sign), and the double-gated entrance is directly on the left.
The play area is wood chip surfaced, and there are fenced areas for large and small dogs. There are some shade pavilions with benches for owners to enjoy. The park provides waste bags for owners to pick up after their doggies, and staff cleans the park every night. The park is open seven days a week and is free to use.
Global Pet Foods Dog Park Additional Information
Address: 220 Bayview Parkway, Newmarket, ON L3Y 3W3
Hours: Open from 8 a.m. to 11 p.m. daily
Dog-Friendly Activities in Aurora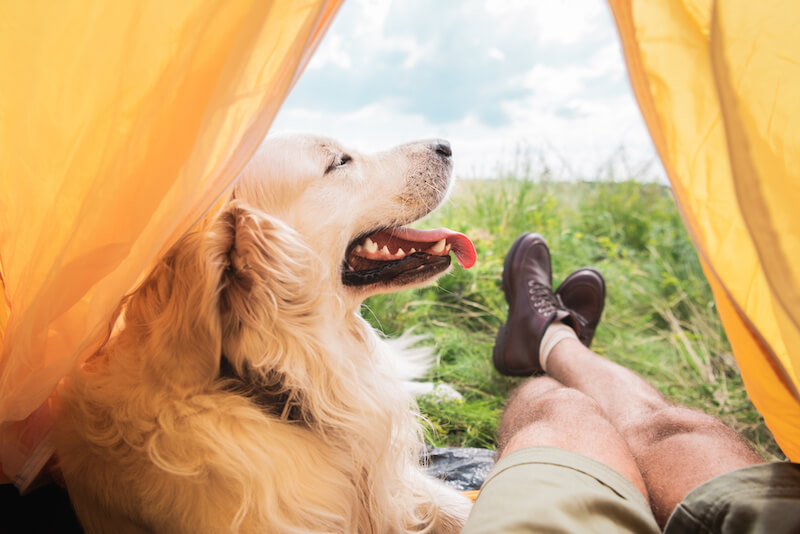 The area around Aurora is very accommodating for dog owners. In addition to the off-leash parks listed above, there's a great trail system in the city. The Aurora trail system provides 57 kilometres of well-maintained trails for people to take their leashed dogs for a walk or run.
The Tim Jones Trail runs between Sheppard's Bush in Aurora and the town of Newmarket to the north. It takes visitors past the Aurora Arboretum, a beautiful 40-hectare site with native trees, wetlands, and meadows. Interactive signs explain the differences in tree species and the significance of the natural area. All Arboretum's trails are paved, and leashed dogs are welcome.
The Klaus Wehrenberg Trail takes off opposite Sheppard's Bush and runs through a lovely wooded area. The Willow Farm/Lakeview Trail is another connection to the trail system that begins in Aurora. It's a hilly hiking trail through another forested area that dogs and their owners will enjoy.
The South Monck/Covered Bridge Trails is a 7.5-kilometre trail that offers great exercise for dogs and their walkers. Note that there are no off-leash dog trails in Aurora. Owners need to bring their own waste bags and carry them out, as there are usually no waste receptacles on the trails.
A business called Dog Paddling Adventures in Richmond Hills offers outdoor adventures for pets and their owners that last from a half day up to six days. Canoeing, camping and snowshoeing trips are available. The ticket price for a trip includes life jackets for dogs and their people, meals, camping accommodations and all the necessary park permits.
Dog-Friendly Restaurants in Aurora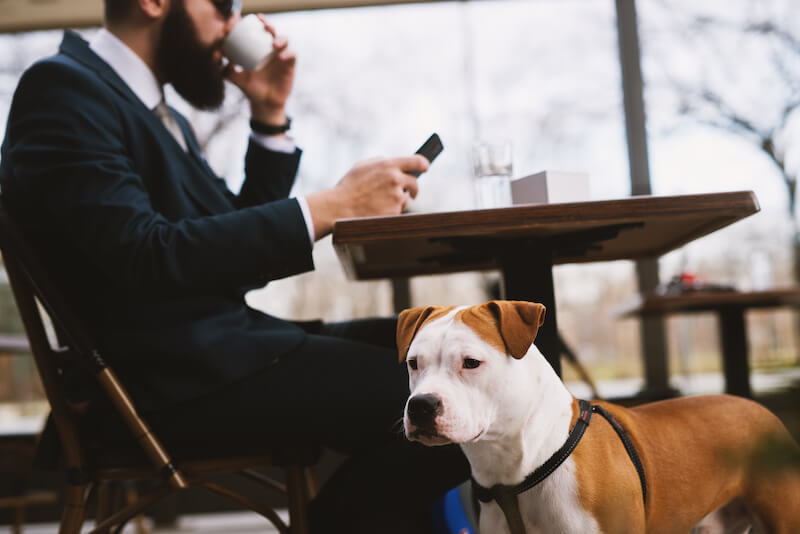 If a dog is its owner's constant companion, everyday activities welcoming to dogs are a must. Fortunately, dog-friendly restaurants in Aurora are one way to solve this problem. Here are some local favourites:
Tina's Grill: Located on McClellan Way in Aurora, Tina's Grill has an outdoor partially covered patio. Well-behaved, leashed dogs are welcome to sit on the patio as their owners enjoy a meal. Chicken wings, burgers and sandwiches, and a fantastic selection of gourmet pub fare are on the menu at this friendly neighbourhood restaurant.
Tanuki Restaurant: This Japanese Fusion eatery is located on Steeles Avenue in the Markham community, about 20 minutes south of Aurora. It has an outdoor patio where diners are welcome to bring their leashed pets. Tanuki serves great battered fish udon, chicken sandwiches and other authentic Japanese comfort foods.
Carmelina: Dogs are welcome to join their owners in Carmelina's outdoor seating area. This upscale eatery is located on Woodbine Avenue in Markham. The patio area is beautiful, with flowering plants and a fountain for diners to enjoy. The homemade pasta is well worth trying!
The Maid's Cottage: This is a small cafe on Main Street South in Newmarket. It has a small covered outdoor seating area that is dog-friendly. The menu is mainly standard cafe fare, although they have a great selection of take-home pastries.
King Dragon Marine Restaurant: Dogs can join their owners for waterfront dining at this restaurant in Georgina. It's located on the King Dragon Marina with beautiful views of Cook's Bay. They have an outdoor seating area and serve traditional Chinese dishes.
Dog-Friendly Shopping in Aurora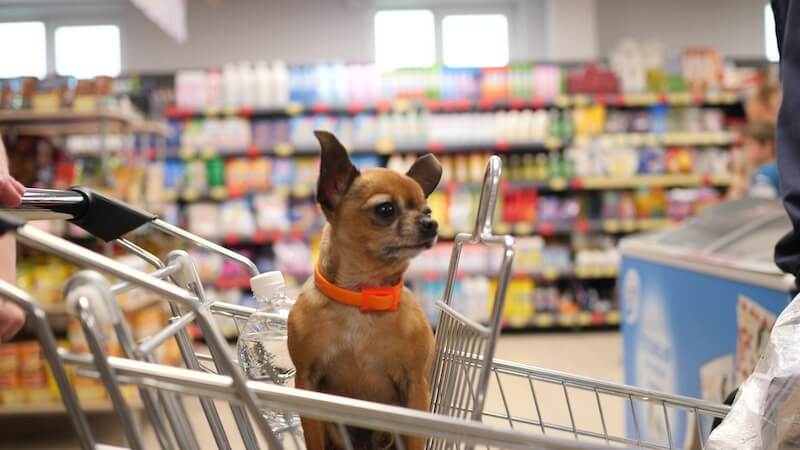 Shopping is one of the best things to do in Aurora. Enjoying a day of shopping doesn't necessarily mean having to leave the dogs at home. There are several places in the area where leashed dogs are welcome to accompany their owners for a shopping excursion.
CF Shops at Don Mills: The Cadillac-Fairview shopping mall is a huge shopping centre located at Don Mills Road and Lawrence Avenue East in Toronto. It takes about a half-hour to drive there from Aurora, but it provides a full-day shopping experience for leashed dogs and their owners. Dogs are not allowed in any of the restaurants or food service areas, but most of the other shops are pet-friendly. Some even provide water bowls and free treats. The mall has dozens of shops to choose from.
Canadian Tire: Every Canadian Tire location in the region is pet-friendly, and one store is on Bayview Avenue in Aurora. Leashed dogs are allowed in the store. Canadian Tire sells automotive parts, camping and outdoor supplies, home decor, sports and recreation equipment, and more.
Sheridan Nurseries Garden Centre: This massive garden centre in Markham provides nine acres of outdoor shopping space, and it is a pet-friendly business. All Sheridan Nursery locations in the region allow leashed dogs, but this one is closest to Aurora. The colossal greenhouse has hundreds of flowering plants available, and the centre sells everything else needed for gardening and planting.
Pet-Friendly Lodging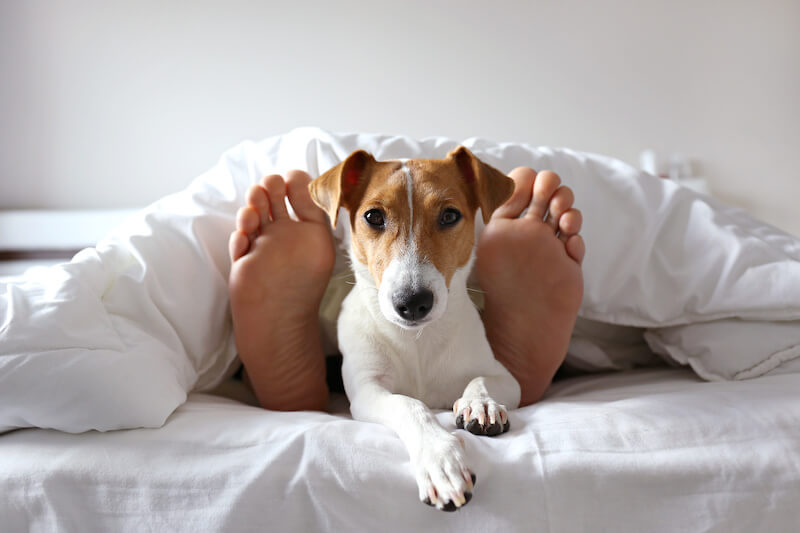 Anyone planning to take a vacation or staycation in the Aurora area has plenty of pet-friendly lodging options available. There are many affordable AirB&B rentals in the region, including some in Aurora. There are also a lot of hotels to choose from that allow two or more pets in many cases.
Microtel Inn & Suites by Wyndham Aurora: This Aurora hotel allows up to two pets per room. Each animal has a $15 daily pet fee, including dogs.
Comfort Inn Newmarket: This hotel allows both dogs and cats. There is a refundable $100 pet deposit and a $15 daily pet fee for every pet. Guests staying with pets are assigned to rooms on the ground floor. Pets that behave well can even be left unattended in the room, so long as the owner leaves their cell phone number at the front desk.
Novotel Toronto Vaughan Centre: The suburb of Vaughan is southwest of Aurora and north of Toronto. This hotel allows up to two pets, including dogs, so long as they weigh less than 25 pounds. Animals can't be left unattended in rooms. The pet fee is $25 per night.
Element Vaughan Southwest: This is another Vaughan hotel that allows dogs. Pets stay free here! Dogs up to 50 pounds are allowed, and there is a grassy area behind the hotel for pets to relieve themselves.
Holiday Inn Express Hotel & Suites Vaughan Southwest: Another Vaughan hotel, this one allows up to four pets of any size. The fee is $25 per pet.
Enjoy a Dog-Friendly Lifestyle in Aurora, ON
Aurora, ON, has fantastic opportunities for anyone looking to live in a dog-friendly community. This list only scratches the surface regarding outdoor adventures that an owner can enjoy with their favourite companion(s). Local real estate professionals can offer additional advice about neighbourhoods and areas with dog-friendly amenities.