Is Newmarket Dog Friendly? Best Newmarket Dog Parks & Pet-Friendly Things to Do
Posted by Frank Polsinello on Wednesday, November 16, 2022 at 10:32:07 AM
By Frank Polsinello / November 16, 2022
Comment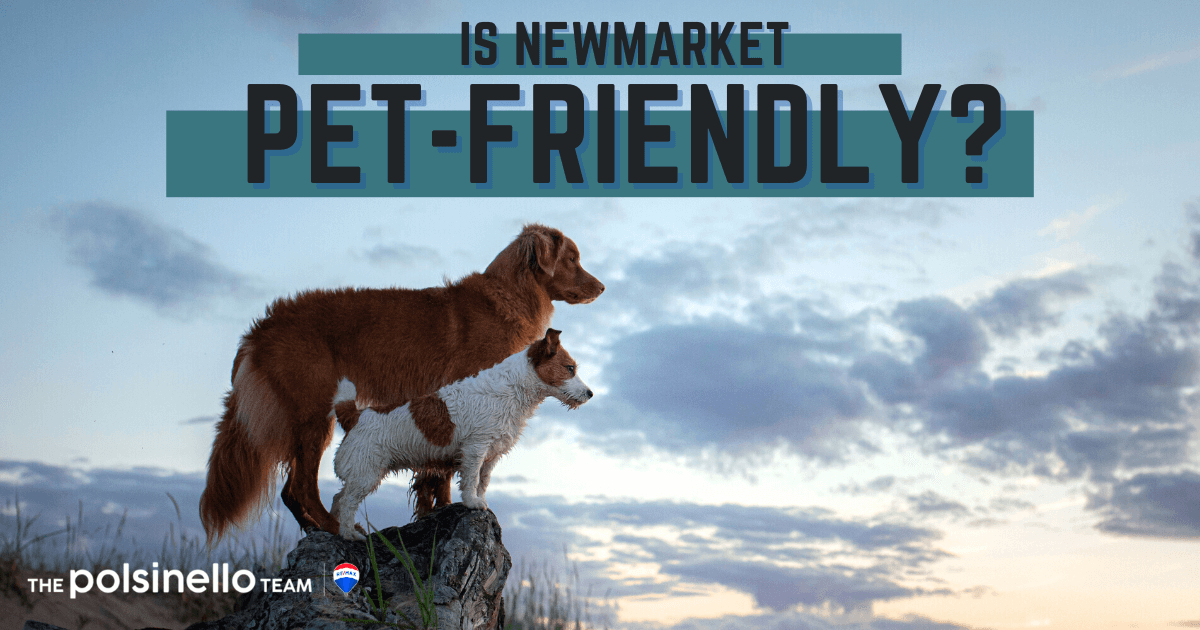 Dogs are an integral part of many households, so it's no wonder that many dog owners consider their beloved dogs' needs when deciding to move to Newmarket. Part of the Greater Toronto area but situated far enough from downtown to feel more rural, the town is known for being exceptionally "green" and dog-friendly. There are several off-leash dog parks and over 44 kilometres of trails, plus numerous dog-friendly restaurants and stores.
Want to make sure your dog will love Newmarket as much as you will? Learn about Newmarket's dog parks and dog-friendly services below.
Best Neighbourhood Dog Parks in Newmarket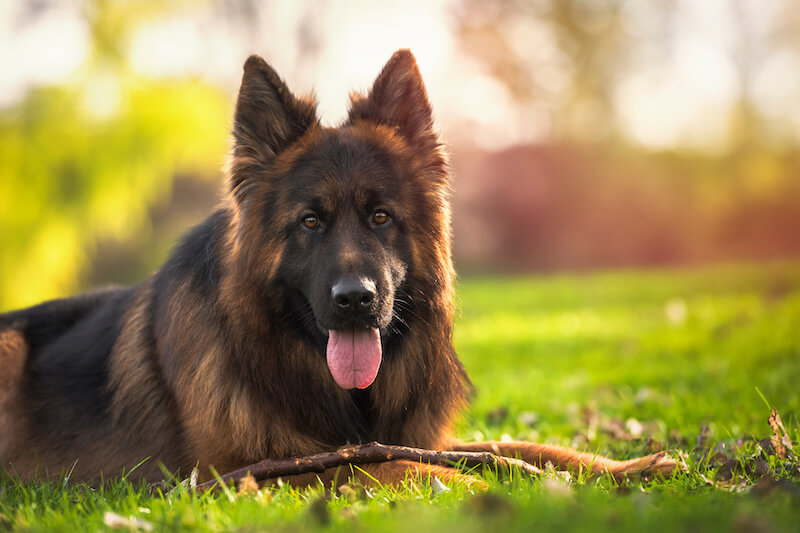 Newmarket is home to four dog parks, each with a different feel and slightly different amenities, so there's one to suit every need and preference.
Global Pet Foods Dog Park is one of the best in the Greater Toronto area. Located on Bayview Parkway across from George Richardson Park, this off-leash park features a massive fenced-in space with a wood chip surface and two separate areas for small and large dogs to play. There are also two viewing areas and several benches for owners to keep a watchful eye on their pups.
Conveniently, Global Pet Foods Dog Park offers complimentary waste bags and several places for pet owners to dispose of pet waste. Plus, staff members visit the park daily to do some extra cleanup.
The best thing about this particular dog park is that it's ideally located next to some fantastic Newmarket trails. It's also close to the Huron Heights-Leslie Valley community, one of Newmarket's best neighbourhoods, so it's easy to meet other local dog owners out getting some exercise.
Global Pet Foods Dog Park Additional Information
Address: 220 Bayview Parkway
Hours: 8 a.m. to 11 p.m. daily
George Richardson Park
Just across from the Global Pet Foods Dog Park is the 74-acre George Richardson Park, one of the best parks in Newmarket. This park boasts lots of flat, open green space for dogs to roam around, and it's situated on the banks of the Holland River, creating an incredibly scenic backdrop. George Richardson Park is free for everyone to enjoy and is especially popular with locals from the nearby Leslie Valley Drive neighbourhood.
The park maintains over 3.2 km of paved trails lined with mature trees and lush vegetation for plenty of shade. Many species of wildlife, including coyotes and red foxes, are often seen here. For this reason, dogs must be on a leash while walking the pathways here.
Beyond the areas just for dogs, the park has soccer and baseball fields, plus a small playground for children.
George Richardson Park Additional Information
Address: 225 Bayview Parkway
Hours: daily from dawn to approximately 8 p.m.
Canine Commons Off-Leash Dog Park
Canine Commons is a fenced-in park of approximately 4.5 acres in the town of Aurora, about 12 minutes from Newmarket. It's a mostly flat, open park with a few trees, so pet owners have an unobstructed view to keep an eye on their dogs as they play.
There's one large area rather than separate sections for small and large dogs, and it has several strategically placed obstacles for them to climb on, jump over, or run through. For dog owners, there are several picnic tables and benches to relax on, and there's a fairly large parking lot.
Canine Commons Off-Leash Dog Park Additional Information
Address: 315 Industrial Pkwy N, Aurora
Hours: 6:30 a.m. to 6:30 p.m. daily
Georgina Leash-Free Dog Park
About a 30-minute drive from Newmarket in the Keswick community is Georgina Leash Free Dog Park, which has a large fenced-in area for your dog to run and play. This area is one open space and isn't separated for large and small dogs, so pups of all sizes play together here. The park also features a few paved walking trails you can explore with your dog, but they must always be on a leash on these trails.
Georgina Leash Free Dog Park is free, and there's a small dirt and gravel parking lot with room for about a dozen cars.
Georgina Leash-Free Dog Park Additional Information
Address: 685 Lake Dr. S, Keswick
Hours: Open from dawn until dusk every day
Dog-Friendly Activities in Newmarket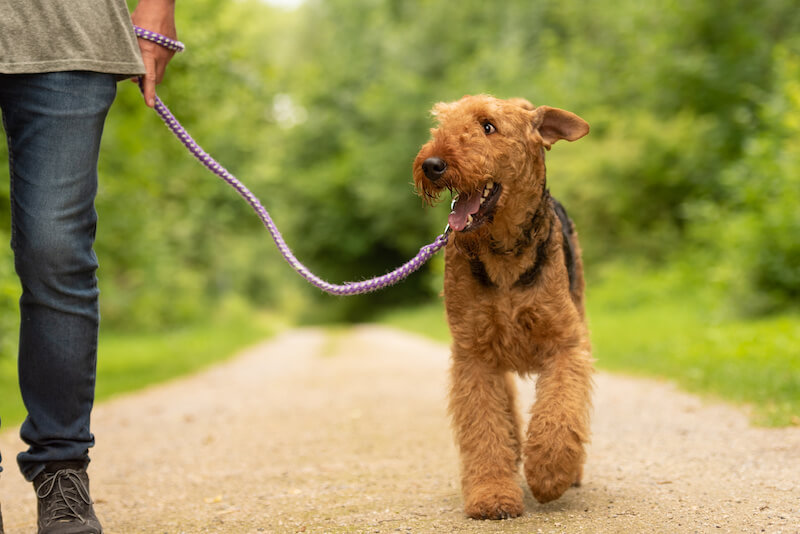 In addition to the great dog parks listed above, there are plenty of other dog-friendly things you can enjoy with your dog in Newmarket. From an indoor doggie play area to a dog paddling tour, pet owners have several great pet-friendly activities!
Outdoor dog parks aren't ideal for every dog, and many dogs prefer playing indoors. Dogtopia in Newmarket offers an indoor play experience and is the ideal place to take your pet, especially during those cold winter days.
A truly unique thing to do with your dog in Newmarket is to join a paddling tour in Richmond Hills, about a 30-minute drive away. The tours range from popular half-day options to multi-day trips and include kayaking, canoeing, camping, and snowshoeing for active pets. Ticket prices include life jackets for dogs and their owners, meals, camping accommodations, and all the necessary park permits.
About 20 minutes from Newmarket is Eldred King Woodlands, offering over 15 km of picturesque wooded trails. Your dog is supposed to remain on a leash here, but locals will tell you that once you're away from the parking lot, you may take your dog off-leash as long as it listens well to voice commands.
Another excellent dog-friendly activity in Newmarket is the Newmarket Farmers Market, which is held at Riverwalk Commons every Saturday from May to October. Opening at 8 a.m. and winding down around 1 p.m., it's a great place to meet other local pet owners and their canine companions. Take a stroll around the stalls selling artisan products, homemade foods, and fresh produce, or grab a coffee and a bite to eat and enjoy it on one of the benches.
Dog-Friendly Restaurants in Newmarket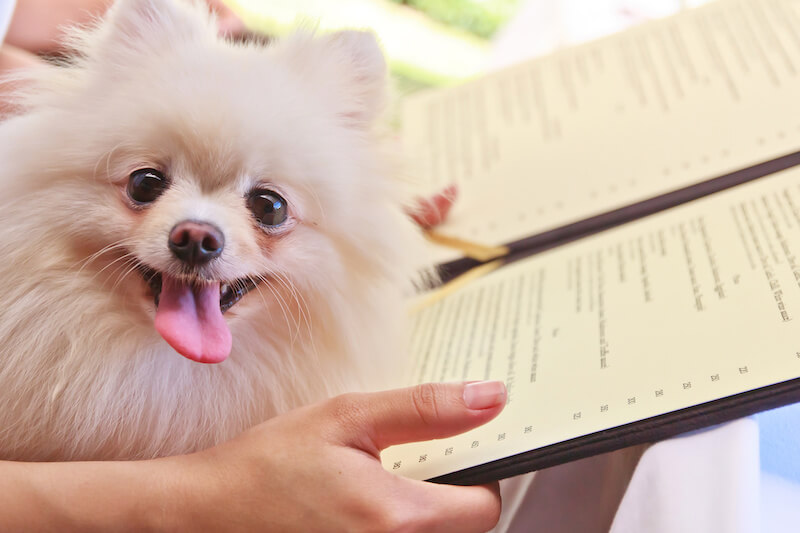 There are a few excellent dog-friendly restaurants in Newmarket to please every taste, so your pup can enjoy a meal alongside you.
Market Brewing Company
What sounds better than relaxing with a craft beer and your dog at a fun local brewery, especially after an active day on the trails or at a local park? At Market Brewing Company on Leslie Street, you can sit indoors or outdoors on their cozy patio and enjoy some delicious beers and pub-style food. Market Brewing Company also hosts dog-friendly events where you can meet other people and their pets!
The Sociable Pub
At this popular pub on Yonge Street, dogs are welcome to join their owners at an outdoor table. Here, they serve a wide selection of beers and an upscale pub fare menu featuring items such as chicken wings, burgers, curry, and more, all with innovative twists.
The Maid's Cottage
At this cute and cozy breakfast and lunch spot, you can sit with your dog on their small covered patio, which looks onto Main Street so you can watch the world go by. The homemade fare attracts many locals, and the restaurant serves various breakfast and lunch dishes and light snacks. Popular dishes include Macaroni & Cheese, Meat Lasagna, or the traditional Cabbage Rolls. Don't leave without trying their famous butter tarts, which come in an array of flavours from pecan, plain, raisin, or currant.
Dog-Friendly Shopping in Newmarket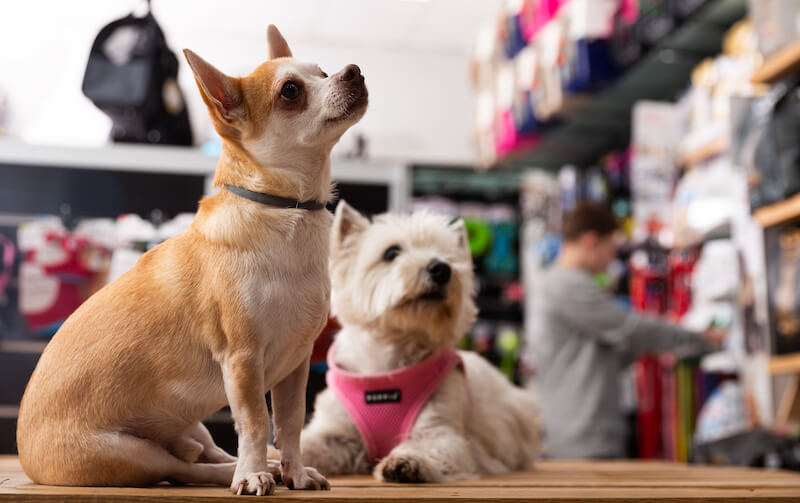 Shopping is one of the best things to do in Newmarket, but indulging in some retail therapy here doesn't mean you have to leave your dog at home. There are several places in town where leashed dogs are welcome to accompany their owners on a shopping trip, in some cases even indoors.
Unwind Yarn House
This sweet little store is situated on the corner of Timothy and Main and sells a wide selection of yarn and other supplies needed for crochet and knitting. Leashed dogs are welcome here, and the shop even hosts a complimentary dog-friendly knit night each Thursday between 7 and 9 p.m.!
Home Sense
This large, popular homeware store sells everything from rugs to crockery. You could easily spend an hour or two browsing their household goods, and it's always hard to leave without purchasing something! There's an excellent pet section where your dog is welcome to wander around.
Chapters
Book lovers can take their pets to this Chapters store on Yonge Street. Browse the wide selection of books and stationery, and when you're all shopped out, grab a coffee from the on-site Starbucks and enjoy it on the outdoor patio with your dog. However, pets are not allowed inside Starbucks.
Pet-Friendly Lodging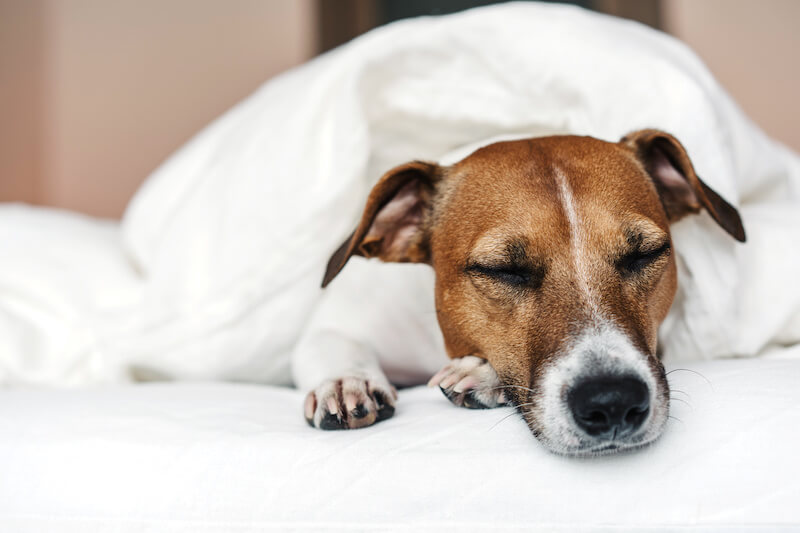 If you're planning a getaway or even a weekend staycation in the Newmarket area, there are plenty of options for pet-friendly lodging.
Comfort Inn Newmarket
The large Comfort Inn Newmarket welcomes dogs and cats of any size, and you can even bring two pets for an additional charge per night. If you are travelling with your pet, you'll be assigned to a ground-floor room. If your dog is well-behaved, you may leave them unattended for a short period, provided you leave a contact number with the front desk so they can contact you if your dog is barking excessively. The hotel also has pet relief areas and waste stations conveniently dotted throughout the grounds. The hotel charges a fully refundable deposit for anyone travelling with a pet.
Microtel Inn & Suites by Wyndham Aurora
Aside from having an ideal, convenient location, this hotel welcomes pets travelling with their owners. Amenities include complimentary breakfast, an onsite gym, and an indoor pool (with a fun waterslide!), and there are several places nearby you can bring your dog. Explore the trails at Sheppard's Bush Conservation Area, visit Town Park Aurora, and head to Lake Simcoe on sunny days.
Explore Newmarket With Your Dog Today
Newmarket offers several top-notch amenities, such as several kilometres of trails, excellent dog parks, and plenty of dog-friendly stores, restaurants, and accommodation options. Plus, residents enjoy excellent access to downtown Toronto, scenic cottage country, and noted environmentally friendly communities and resources, making it one of the best places to live in the Greater Toronto region.