Back to School in Keswick: Public Schools, Private Schools & Universities Near Keswick
Posted by Frank Polsinello on Thursday, October 20, 2022 at 4:10:30 PM
By Frank Polsinello / October 20, 2022
Comment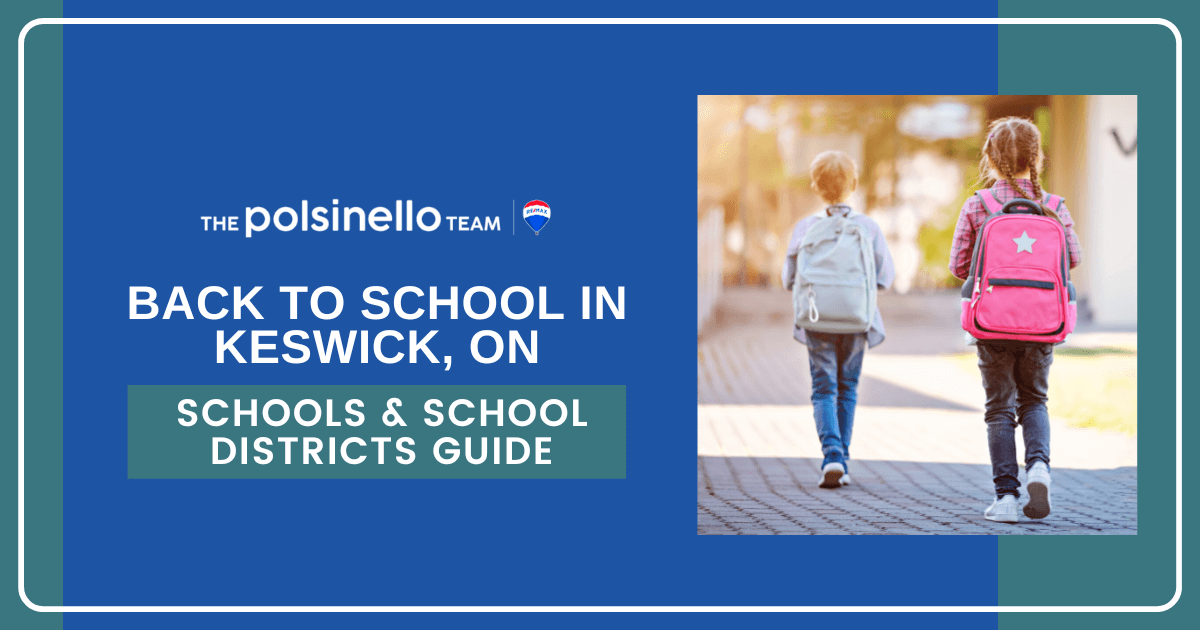 It's no secret that schools are one of the biggest considerations for households with kids when buying a home. If you're looking to make a move to Keswick, ON, then you're in luck—there are plenty of schools here! This guide will give you an overview of the different school districts in the area, as well as some information on specific schools. So if you have school-age children, this guide will help you make an informed decision about where to send them to school in the town of Keswick.
Why Keswick?
Keswick is a beautiful community in Cook's Bay and is a part of the town of Georgina in Ontario. Situated 72 km north of Toronto, Keswick is the northernmost city in the Regional Municipality of York.
Housing choices are diverse, with many new construction homes and modern townhomes for sale. Keswick also has a strong job market and a lower cost of living than Georgina at large, which makes it more accessible than other homes in the Toronto metro area. The area also boasts many attractions, outdoor activities, and merchants for locals and visitors to enjoy. Because of this, many households find themselves moving to Keswick and needing schooling options.
Fortunately, there are plenty of public and private schools, colleges, and universities to choose from in the area.
Public School Districts Serving Keswick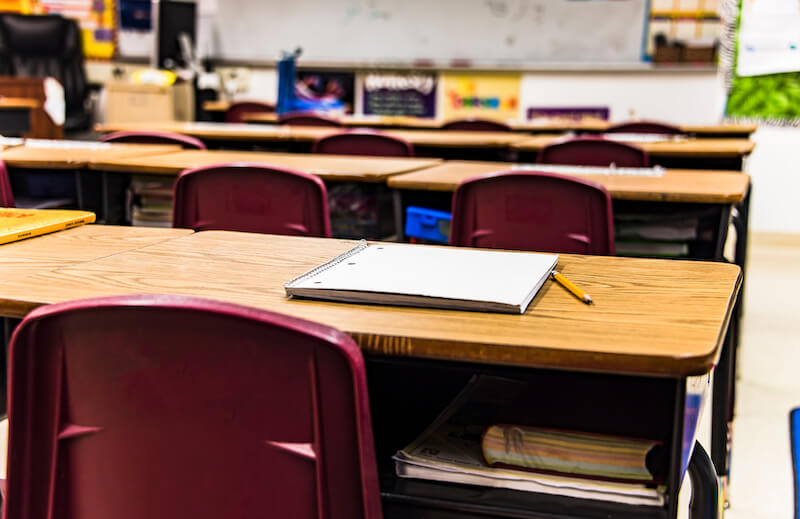 Two public school districts serve the Keswick area: the York Region District School Board (YRDSB) and the York Catholic District School Board (YCDSB). Some of these schools offer French immersion programs.
The York Region District School Board is an English-language public school board and the third-largest school board, with more than 122,000 students enrolled. YRDSB has over 170 elementary schools, 31 secondary schools, and two dedicated high schools.
The York Catholic District School Board is a public-separate school district with around 50,000 students. The district has 85 elementary schools, 16 secondary schools, and one high school.
Both districts serve students across the region's nine municipalities:
The town of Georgina
The city of Richmond Hill
Many of the traditional public and Catholic schools offer classes for JK-8 graders. Some of the public schools closest to Keswick include:
St. Thomas Aquinas
Black River
Deer Park
Fairwood
Georgina Island Campus
Keswick High
Lake Simcoe
Lakeside
Morning Glory
Sutton
W.J. Watson
Grades 9–12 are available at Keswick High School and Sutton District High School. Keswick is best known for its programs in tech studies, applied mathematics, and French immersion. Sutton is well known for having a strong athletics program and its robotics, music, and art curriculums.
Those looking for a Catholic public high school will find a solid choice in the renowned Our Lady of the Lake Catholic College High School, which accepts students in grades 7–12. This institution has programs designed to help students prepare for college by exploring various career paths while in school.
Keswick, ON Private Schools
There are around three dozen private schools in operation in and around Keswick, with options for students of every grade level from kindergarten to high school. Let's discuss a few that have competitive academic curriculums and student activities.
Georgina Academy is a private school that offers a three-year Montessori-based early childhood program that focuses on the academic core curriculum and life skills education. The Elementary Program is geared towards grades 1–6 and focuses on allowing students to achieve their highest mastery level at their own pace.
Pathways Centre for Education is a private institution that serves students in grades K–8. The school is known for keeping up with the latest educational tools and techniques. They also have low student-teacher ratios, so students get personalized attention.
Century Private School offers small class sizes and an enriched and integrated Montessori curriculum for students up to age six. Students can continue on to gain education up to grade 12 and will have the option to participate in the school's International Baccalaureate program.
Ontario International School in Keswick offers elementary, middle, and high school online curriculums that give students one-on-one learning opportunities. To promote engagement with other students, programs, including art, music, and physical education, are offered in-person on several campuses around Keswick and Greater Ontario.
Colleges and Universities Near Keswick, ON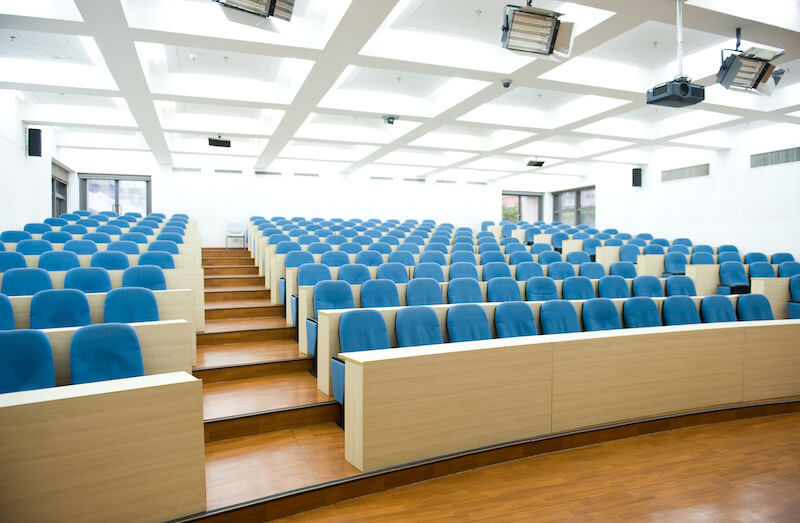 A number of colleges, universities, and institutions of higher education are near Keswick, with degree programs that focus on a wide array of areas of concentration. Here are a few of the most popular institutions to pursue a vocation or specific degree path.
Georgina Business School is an accredited vocational school emphasizing technical and business skills. They serve entry-level students, those pursuing further education, and people in business trades seeking to learn the latest in technology. Georgina Business School has courses in bookkeeping, social media, computer technology, and accounting software.
Georgian College offers both full-time and continuing education and accepts international students. The institution has courses in numerous fields of academic studies and vocational training. Some top programs include:
Automotive Business
Business and Management
Design and Visual Arts
Engineering and Environmental Technologies
Hospitality, Tourism, and Recreation
Health, Wellness, and Sciences
Indigenous Studies
Liberal Arts
Marine Studies
Skilled Trades
Trent University is an undergraduate university offering bachelor's degrees in many majors. The university's unique approach to education helps students flourish in their efforts to further their career prospects. Just a few curriculums include:
Accounting
Anthropology
Arts
Business
Child and Youth Studies
Communications
Computer Science
Accounting
Law and Arts/Law and Business
Media Studies
Psychology
Science
Social Work
Ontario Tech University is a modern school that helps students stay on the cusp of the latest technological innovation and applications. They offer several undergraduate degrees, graduate programs, post-doctoral studies, and college-to-university transfer options across seven faculties.
Ontario Tech offers a variety of Continuous Learning programs, workshops, and courses to help students advance their careers. They even allow attendees to earn micro-credentials to quickly help them learn skills to propel their professional goals and interests. A few degrees they offer fall within the scope of:
Business and Information Technology
Education
Energy Systems and Nuclear Science
Engineering and Applied Science
Health Sciences
Science
Social Science and Humanities
Keswick Has Plenty of Educational Opportunities
Keswick has a lot to offer households looking for a place to call home. With several public school districts, private schools, colleges, and universities in the area, there is something for everyone. If you are looking for your dream home in this great Toronto suburb, be sure to check out everything the community has to offer, from the fun things to do in Keswick to its varied schooling options. Each institution has a unique curriculum, and there is sure to be a good fit among them for those looking for schools in Keswick.
If you're looking for a Keswick home, contact The Polsinello Team at RE/MAX Hallmark Polsinello Group Realty at (289) 803-3389 to get in touch with Keswick real estate agents who can help you find your dream home in Keswick today.