23 Things to Do in Keswick Ontario: Fun Ideas For This Weekend
Posted by Frank Polsinello on Wednesday, March 30, 2022 at 3:00 PM
By Frank Polsinello / March 30, 2022
Comment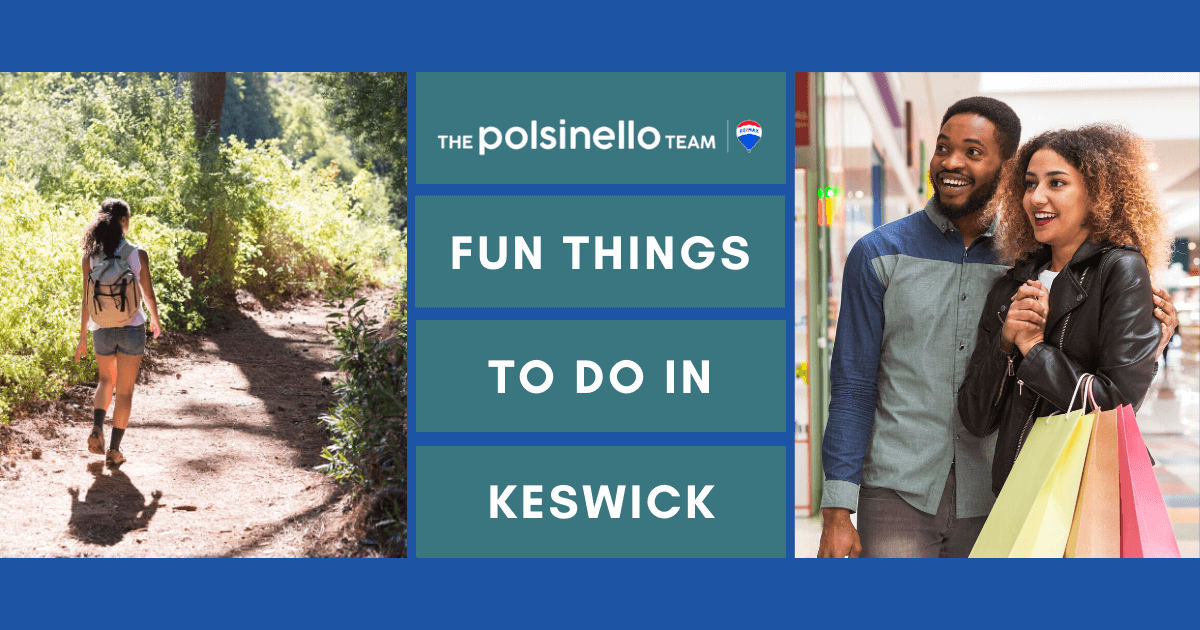 The lovely Keswick community is located about an hour's drive north of the city of Toronto and is part of the larger city of Georgina. The small town rests on the shores of Cook's Bay, so there is no shortage of water recreation activities. Nature is within walking distance of virtually every home in the community, and there are plenty of additional activities in and around Keswick, including shopping, restaurants, and arts and culture events. Read on for a brief look at all the things to do in Keswick, ON.
Keswick Outdoor Adventures
Keswick has an abundance of outdoor parks, including some with incredible water views. There are also plenty of hiking and biking trails nearby that offer opportunities for fresh air and wildlife viewing. Here are just a few of the outdoor adventures awaiting in Keswick.
Parks
Keswick Parks
Vista Park
Danny Park
Richmond Park
Rayners Park
Adeline Park
Young's Harbour Park
For parks near Lake Simcoe, check out Sibbald Point Provincial Park and Claredon Beach Park. Sibbald Point Provincial Park has a lovely sandy beach, trees, picnic tables and a small camping area, while Claredon Beach Park has walking trails and playground equipment. Oakmeadow Park is a large green space near Keswick High School, which has lovely wooded areas, nature trails, and the Kingsway Garden within its boundaries.
Another option near the lake is for dog lovers — the Georgina Leash Free Dog Park is in south Keswick, located not far from the public boat launch. It's a fenced area for off-leash dogs to run and play.
Water Recreation
Keswick Water Sources
Cook's Bay
Lake Simcoe
Young's Harbour
Holland River
Boating, fishing, and summertime swimming are available on the 52 kilometres of Lake Simcoe shoreline next to Keswick. The lake has a wide variety of fish species, including but not limited to lake trout, lake whitefish, yellow perch, largemouth bass, and northern pike. Many residents simply enjoy the views of the lake from their waterfront homes.
The Recreational Outdoor Campus (ROC), Whipper Watson Park, and Constable Garrett Styles Park in Keswick all provide summertime splash pads for children to play in and cool off. More fun water activities are available at the Georgina Leisure Pool. It has water slides, is open for public swimming, and provides swim lessons for children.
Hiking & Biking Trails
Trails in Keswick
Brown Hill Tract
Kingfisher Trail
Sugar Maple Trail
Scanlon Creek Loop
Several parks and green spaces with hiking and biking opportunities are available within Keswick town proper. The city of Georgina also provides multiple public trails for hiking and biking.
The Lake Simcoe Trail in Keswick is one of the most prominent and accessible choices for hiking and biking. The easy paved trail is 28 kilometres from end to end and offers great views of the water, some wildlife along the way, and the many cottages and brick townhomes near the water.
It is easy to find outdoor activities in Keswick and the surrounding area. Keswick and the larger city of Georgina provide ample opportunities for locals to get outdoors and enjoy the stunning views, lush green spaces, and fun on the waters of Lake Simcoe and Cook's Bay.
Keswick Shopping
Malls Near Keswick
Georgina Mall
Yorkwood Village Center
Upper Canada Mall
Georgian Mall
Residents of Keswick have plenty of options when it comes to shopping. The Glenwood Centre in Keswick is a strip mall with dozens of brand-name stores. It's located on the corner of Glenwoods Avenue and The Queensway, and has pet stores, several restaurants, fitness centers, and several small retail shops.
The Yorkwood Centre on Woodbine Avenue is a smaller strip mall with a Zehrs supermarket, a Staples, and additional smaller shops and fast food places. The Keswick Marketplace is another retail development on Woodbine Avenue. It has 325,000 square feet of retail land for development and will have a number of "Big Box" stores, fashion outlets, restaurants, and other retail outlets.
There are also several interesting family-owned shops in Keswick that are fun to browse, including Antiques on 48, Village Traditions, and The French Girl Boutique.
Keswick Restaurants
Restaurants in Keswick
Big Bone BBQ
The Corner House Bistro
Riveredge Restaurant
Swiss Chalet
Sushi Minato
From Canadian to Italian cuisine and everything in between, Keswick has a restaurant for everyone. The Corner House Bistro on Church Street is a local favourite that offers Mediterranean and Italian cuisine, and more Italian can be found at Alfredo's Ristorante. For good old-fashioned Canadian fare, Sammy's Chicken Coop on The Queensway South or the Symposium Cafe Restaurant & Lounge are great options.
Harbour Delight is right next to the water and provides one of the best Thai dining experiences in town. For pizza, try Cravings, Pizza Man, or Quick Pizza. The Cookshop Kitchen offers quick meals like burgers, sandwiches, and tacos, and the George N Bay Fish & Chips Family Restaurant has seafood, sandwiches, and a great breakfast buffet on the weekends.
Arts & Culture in Keswick
Keswick feels like a small town, but that does not mean that it lacks arts and cultural experiences. Keswick has several museums and art galleries that are well worth visiting and a thriving dance and musical theatre scene. Here's a look at some of Keswick and Georgina's available arts and cultural experiences.
Museums
Museums Near Keswick
Georgina Military Museum
Georgina Pioneer Village & Archives
Sharon Temple National Historic Site & Museum
Elman W. Campbell Museum
The Georgina Military Museum is located on Woodbine Drive in Keswick. It's a small facility but offers rich details on Canada's military history, with items like Canadian uniforms, medals, maps, diaries, and other artifacts from Canada's role in the world's armed conflicts. It also hosts tours for school groups and children's groups, such as Boy Scouts and Girl Scouts.
Residents can also step back in time at the Georgina Pioneer Village and Archives on Civic Centre Road in Keswick. The 10-acre site is home to 16 historic structures from the Georgina/Keswick area, dating back to 1850 through 1920. There's a one-room schoolhouse, an apothecary, a train station, a historic church, and a blacksmith business to tour. Interpreters in full historical costumes are on hand during special events. It's free to visit, although donations are encouraged. Visitors can come for special events or simply stop by for a self-guided tour.
Art Galleries
Art Galleries Near Keswick
Georgina Arts Center & Gallery
WeiserArtworkx
Linhai Gallery
MacLaren Art Center
The Georgina Centre for Arts and Culture is located in Sutton, directly southwest of Keswick, near the southern shores of the lake. It has a Gallery Shoppe that sells works of art by local artists, primarily paintings, sketches, and small sculptures. The Centre also rotates shows highlighting various artists and art movements from within Canada.
Kat's Gallery in Georgina is an art shop and framing shop in operation since 1989. Located at Jackson's Point in Georgina, they sell a variety of art prints, canvas prints and more.
Dance & Theatre
Performing Arts Venues Near Keswick
Stephen Leacock Theatre
Richmond Hill Centre for the Performing Arts
NewRoads Performing Arts Center
Keswick has five separate dance schools available within the town: Simply Dance, the Core School of Dance, and Corinne's School of Dance, all located on The Queensway; Dance Express Art Academy, Inc. on Simcoe Avenue; and Allegro Dance Academy on Church Street.
The Stephen Leacock Theatre of Performing Arts is located on Gwendolyn Boulevard in Keswick. It has an intimate theatre stage for musical performances, live local bands, stage plays, and musicals. The Centre also offers screenings of all films that appear at the Toronto Film Festival each year. It's an all-purpose venue that provides year-round entertainment in Keswick.
There are other arts and cultural experiences available in Keswick and Georgina that are not listed here. Simply explore Keswick and the surrounding area to find many of these additional activities.
Keswick Nightlife
Bars & Clubs Near Keswick
Wild Bill's Bistro
Offsides Sports Bar & Grill
Hideaway Lounge at the Village Inn
Most of the nightlife in Keswick consists of restaurant/bar combinations and sports bars. The nearest bar with a dance floor is the Village Inn, located in the Bradford community, to the southwest of Keswick.
Wild Bill's Bistro is not only an excellent spot for a bite to eat, but also has a bar and weekend entertainment available. The Offsides Sports Bar & Grill is a great place to catch a game, and it has Salsa Latin Nights with a DJ playing music. Top Spot in Sutton (just east of Georgina) is a local favourite with pool tables and live music on the weekends.
Keswick's other restaurant/pub combinations include the Beach Lakefront Bar & Grill, the Mansion House Restaurant and Bar, Kings Tavern, and the Symposium Cafe Restaurant and Lounge. Another popular sports bar in Keswick is the St. Louis Bar & Grill, known for its wings and big-screen TVs for watching the games. It's located at the Keswick Marketplace on Woodbine Avenue.
Enjoy an Active Life in Keswick, ON
From outdoor adventures to elegant ballet lessons, moving to Keswick means access to a little bit of everything. The proximity to the lake makes water adventures a favourite pastime for many locals. Once a person gets out and starts to explore Keswick and the surrounding area, they'll find many other fun things to do. Whether a person wants to take in a show, go out for drinks, spend time outdoors, or enjoy a display of local artworks, it's all available in this lovely little community.
If you're looking for a Keswick home, contact The Polsinello Team at RE/MAX Hallmark Polsinello Group Realty at (289) 803-3389 to get in touch with Keswick real estate agents who can help you find your dream home in Keswick today.