Living in Glenway Estates: 8 Things You'll Love About This Newmarket Neighbourhood
Posted by Frank Polsinello on Monday, April 24, 2023 at 1:02:05 PM
By Frank Polsinello / April 24, 2023
Comment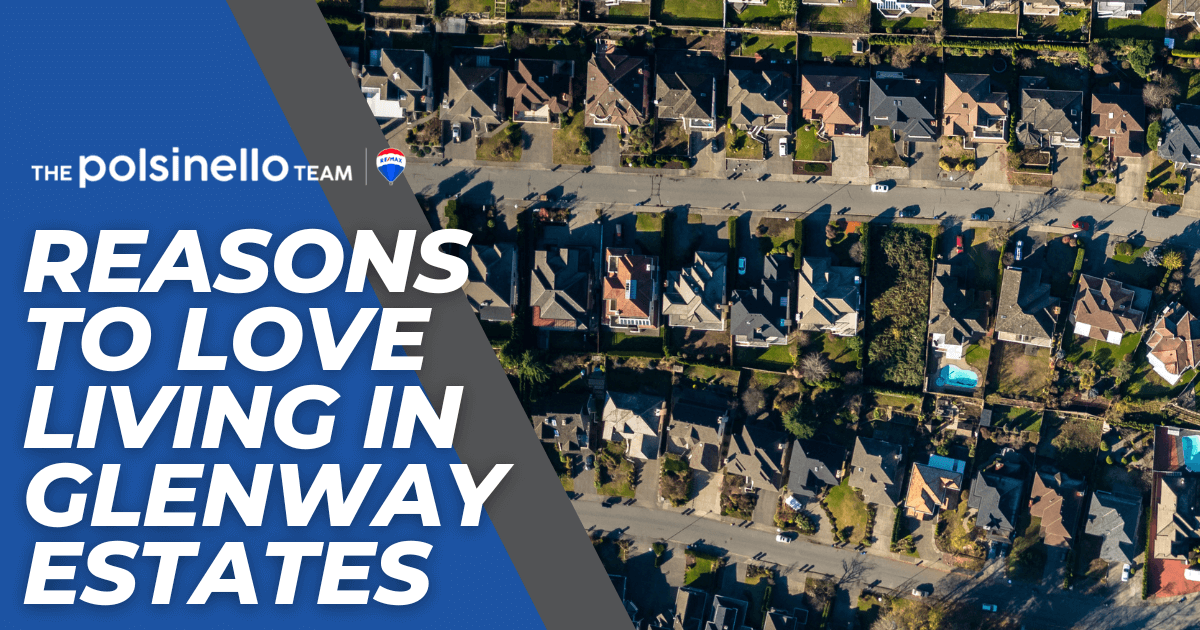 Glenway Estates is a beautiful and peaceful community located in the town of Newmarket, Ontario. It offers residents an idyllic suburban lifestyle with easy access to amenities and natural beauty. The community provides a range of housing options to suit every need. From single-family homes to townhouses, Glenway Estates has something for everyone moving to Newmarket. This article will explore the benefits of living in this charming community.
6 Reasons to Love Living in Glenway Estates
Close to Downtown Newmarket and all city festivals
Centrally located off historic Yonge Street
Close to Ray Twinney Recreation Complex and the Magna Centre
Shopping at the Upper Canada Mall
Close to Newmarket Bus Terminal, GO Transit, and other public transportation options
Wide range of architectural styles and new construction homes
The Glenway Estates Lifestyle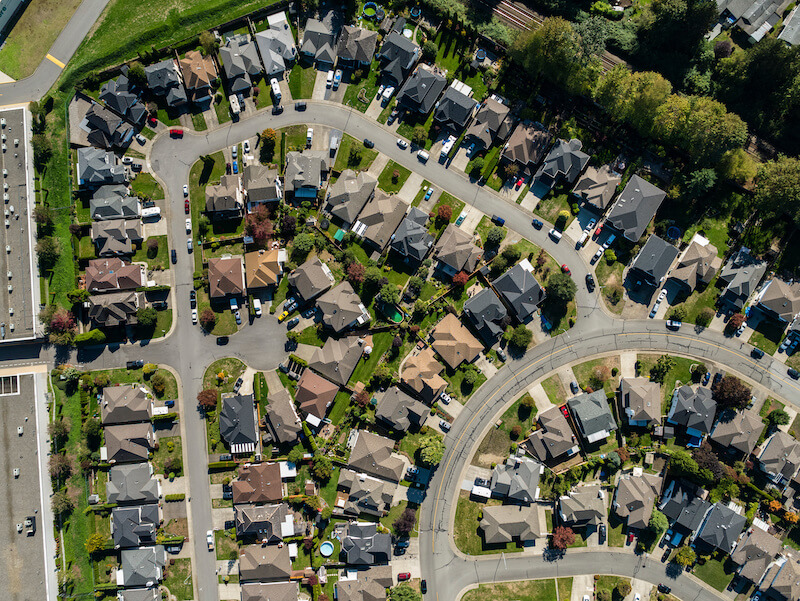 The western boundary of the Glenway Estates neighbourhood is Bathurst Street, and the eastern boundary is historic Yonge Street. Its northern and southern boundaries are Davis Drive West and Mulock Drive. Most of the homes in Glenway Estates were constructed in the 1980s. However, the Glenway Golf and Country Club was sold to developers in about 2009. Some of Newmarket's new construction homes and luxury homes now occupy that area.
There are many kilometres of hiking and biking trails available in Glenway Estates. Several ponds are located in the neighbourhood as well. Wildlife like coyotes or raccoons sometimes wander into the area from the west. Glenway Estates is conveniently located in the city for indoor and outdoor recreation, dining, shopping, and many other activities—there are tons of things to do in Newmarket, and this neighbourhood is perfectly positioned for all of it. The largest shopping centre in town is just north of Yonge and Davis Streets. Bus stops are scattered throughout the neighbourhood, making access to public transportation very easy.
Types of Homes in Glenway Estates
A majority of the homes in Glenway Estates are detached single-family homes with garages. Many have 50-foot lots. However, some two- and three-story Newmarket townhomes are available near Davis Drive in the north part of the neighbourhood and near Bathurst Street in the west. Architectural styles vary, but many homes fall within the Georgian and Colonial Revival styles. Bungalow-style homes are also extremely prevalent in Newmarket, as they are in many parts of Canada. A large number of houses and townhomes have brick facades in varying colours.
Things to Do in Glenway Estates
Glenway Estates is the perfect mixture of city life and nature. It is a beautiful neighbourhood that is still relatively new in Newmarket but has many wonderful outdoor activities. Anyone can drive west on Davis Drive or 19th Sideroad and be in the countryside in no time. Outdoor activities are close by no matter which part of Glenway Estates a person lives in. For anyone who would rather experience the area's nightlife or dining scene, there's an endless list of things to do in downtown Newmarket. There are also some nearby must-visit attractions that everyone should know about. Here is a brief look at some of the many things to do in Glenway Estates.
Outdoor Activities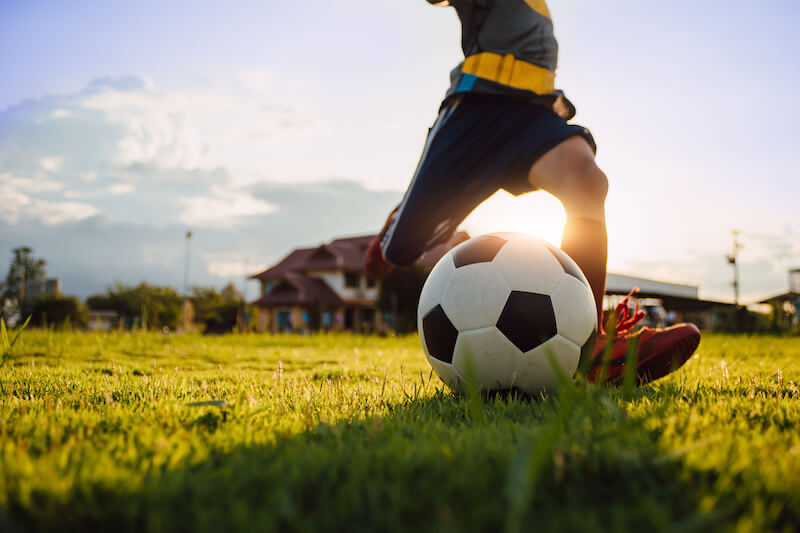 There's never a shortage of things to do outdoors in Newmarket, and Glenway Estates makes accessing them quick and simple. One of the standout facilities in the neighbourhood is the Ray Twinney Recreation Complex. This is the premier outdoor soccer facility in all of Newmarket, and it's centrally located in Glenway Estates. It has two full-sized outdoor soccer arenas with modern scoreboards. There are also paved walking paths running through the wooded grounds of the complex, which are open to the public seven days a week. The indoor section of the complex is also impressive, with a full-sized swimming pool and concessions.
Some of Newmarket's best parks that are in or near Glenwood Estates include:
Joe Persechini Park - 385 McCaffrey Rd.
Whipper Billy Watson Park - Carruthers Ave.
Jim Bond Park - 160 Jordanray Blvd.
McGregor Farm Park - 649 Yarfield Cres.
Restaurants, Breweries & Bars
Most of the restaurants, breweries and bars in Glenway Estates are concentrated around Yonge Street. Here are some local favourites.
Moxies Restaurant and Bar serves steak, pasta, vegetarian and plant-based options, and cocktails. Happy Hour is from 2–5 p.m. every day.
The Pickle Barrel franchise has a restaurant on Yonge Street in the Glenway Estates neighbourhood. They serve an eclectic range of foods, from fancy brunches to deep-fried pub foods. They also have a kids' menu and a great dessert menu.
The Sociable is consistently rated as one of Newmarket's best restaurants. Located in the Gates of York Plaza, it serves international cuisine and regularly features live music in the bar.
Nearby Attractions
The Upper Canada Mall is the 25th-largest mall in the entire country. It's located on the northwest corner of Davis Drive and Yonge Street, making it highly accessible to Glenway Estates residents. It has more than 100 retailers and first opened back in 1974. The mall underwent a significant renovation in 2006, adding more than 148,000 square feet of new retail space, including dozens of new clothing retailers.
The Magna Centre is just a short drive southeast of the neighbourhood. This family-friendly rec centre is worth the drive since it has three full-sized hockey rinks, an indoor pool, a gym and fitness centre, and an indoor walking track.
Schools Near Glenway Estates
The York Region District School Board administers the public schools in Newmarket, and the York Catholic District School Board administers the Catholic schools. Glenway Estates has two public elementary schools and one Catholic elementary school. Secondary students attend a school in the Armitage neighbourhood, directly south of Glenway Estates.
Crossland Public School teaches K–8 students and is located directly west of the Ray Twinney Recreation Complex. In general, homes from McCaffrey Road and north fall within the Crossland school boundaries. The Clearmeadow Public School is also a K–8 school located in the south part of the neighbourhood. Homes south of McCaffrey fall within the Clearmeadow school boundaries.
The St. Nicholas Catholic Elementary School is next to Whipper Billy Watson Park. This K–8 school is the only Catholic option in Glenway Estates.
Secondary students in Grades 9–12 attend the Sir William Mulock Secondary School directly south of the neighbourhood.
Live the Glenway Estates Life in Newmarket
Glenway Estates offers residents a unique suburban lifestyle with easy access to everything they need, and it's regularly mentioned among the best neighbourhoods in Newmarket. The community's proximity to amenities and natural beauty makes it an ideal place to live. With a range of housing options available, there is something for everyone in this beautiful community. Whether you are looking for a quiet retreat or an active lifestyle, Glenway Estates has it all. With its strong sense of community, beautiful surroundings, and convenient location, it's no wonder many people call this place home.