Living in Stonehaven-Wyndham: Why Do Locals Love This Newmarket Neighbourhood?
Posted by Frank Polsinello on Wednesday, April 12, 2023 at 12:57:54 PM
By Frank Polsinello / April 12, 2023
Comment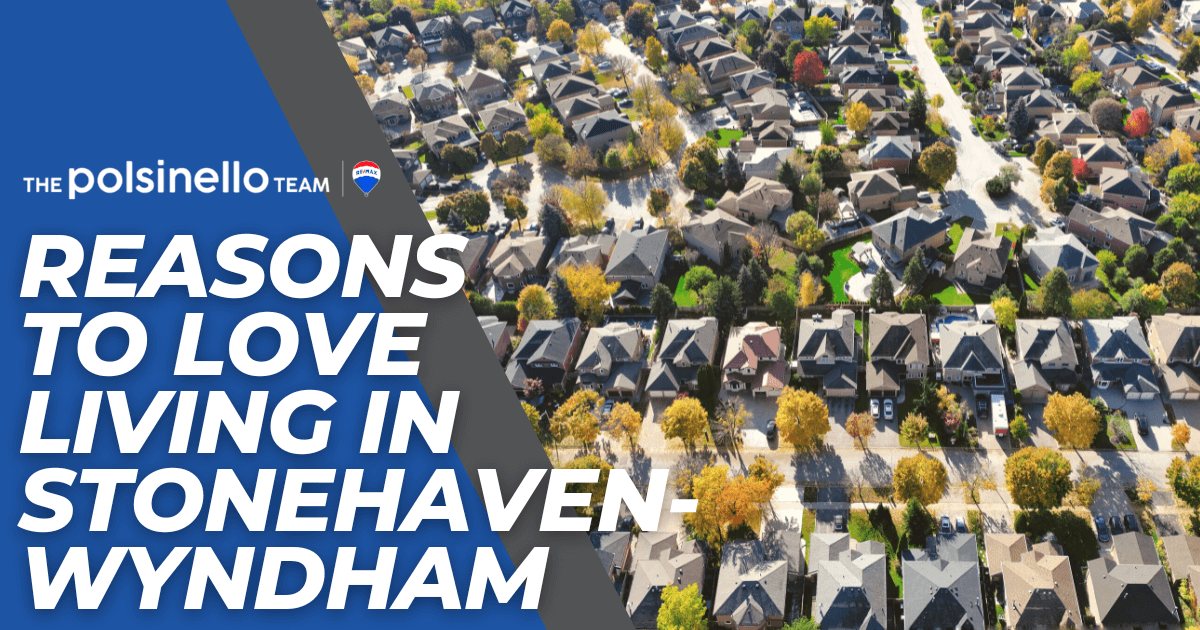 The Stonehaven-Wyndham neighbourhood in Newmarket is relatively new. Most of the homes here were built in the 1990s. It's one of the northern communities in the Greater Toronto Area (GTA) and a great place to live. It has shopping and amenities close by, and nearby Newmarket schools are easy to walk to. The commute to the city of Toronto from the neighbourhood takes about 45 minutes most days, meaning that the largest employers in the region are all accessible. Meanwhile, outdoor activities for recreation and relaxation are abundant.
There are many good reasons to consider this neighbourhood when moving to Newmarket. It's a beautiful suburban area that was well-planned in its development, with quiet, tree-lined streets and many things to do. Here's a closer look at what life is like in Stonehaven-Wyndham.
5 Reasons to Love Living in Stonehaven-Wyndham
Centralized elementary school
Ten parks and community recreation centres
Large and private lots, many with greenspace access
New shopping centre at Stonehaven & Bayview
Spacious, 3,000+ square-foot homes
The Stonehaven-Wyndham Lifestyle
The names of Stonehaven-Wyndam and many of its streets relate to thoroughbred horseracing. Stonehaven is believed to have been named in honour of Canadian auto parts and horseracing magnate Frank Stronach; R. Wyndham Walden was a legendary horse racing trainer in the 19th century. Street names in the neighbourhood include Crest Rider, Foxcroft, Norsan, Northern Prospect, and Secretariat.
The western boundary of Stonehaven-Wyndam is the Newmarket GO rail line, and the eastern border is Highway 404. Mulock Drive marks the northern boundary and St. John's Sideroad to the south. Frank Stronach Park and Rene Bray Park—two of the best parks in Newmarket—and the St. Andrew's Valley Golf Club are major outdoor landmarks in the neighbourhood.
Most residents are just a five-minute drive from the highway and 10 minutes from the nearest GO bus or train station. Stonehaven-Wyndham has multiple shopping centres, and the community is a 60-minute drive from Toronto International Airport.
Types of Homes in Stonehaven-Wyndham
Many of the houses in Stonehaven-Wyndham are luxury homes on large lots. The average size for homes in Stonehaven-Wyndham is between 3,000 and 3,500 square feet, with enough lawn space in the back for a pool. There are also a few Newmarket townhomes in the neighbourhood. Ranch-style bungalows and two-story detached houses comprise most of the real estate. Brick and stone facades are the first things one notices about many homes here, along with two- and three-car garages.
The architectural style of most of the homes here falls within the revival category, including Georgian, Victorian, Neo-Colonial and Tudor. Real estate prices on the low end are around $900,000 for townhomes, with the community's share of Newmarket luxury homes listing for up to $3 million. The average home sales price is between $1 million and $1.5 million.
Stonehaven-Wyndham Amenities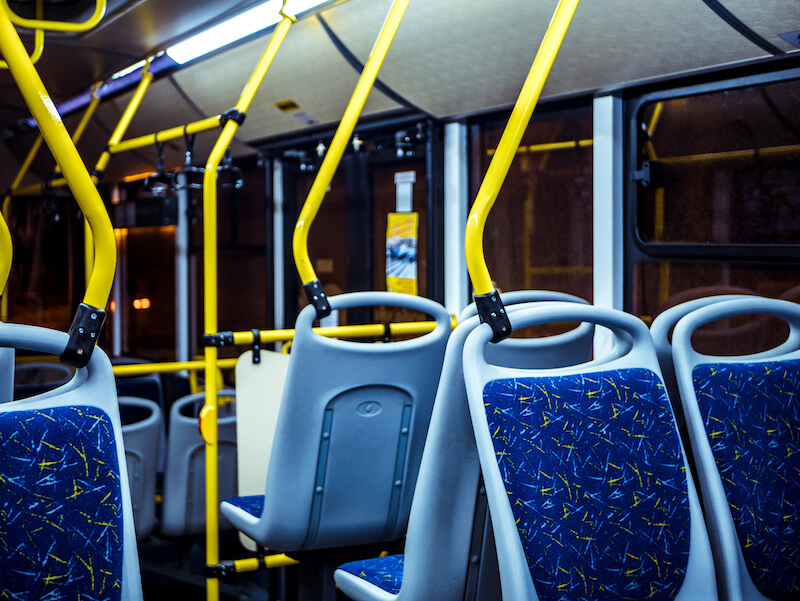 Proximity to necessary amenities makes a neighbourhood a great place to live. Stonehaven-Wyndham offers close access to city services and has one of Newmarket's largest family recreation centres. Neighbourhood shopping for groceries and other items is just a few minutes away from every home. Here's a look at just some of the amenities offered in this community.
Neighbourhood Services
Most homes in Stonehaven-Wyndham are within 10 minutes of a GO bus stop. The Newmarket GO train station is just a 10-minute drive away; head north on Prospect and turn left on Davis Drive. GO trains offer service between Aurora to the south and Barrie, ON, in the north.
The Magna Centre is one of Newmarket's largest public rec centres, located at 800 Mulock Drive. It has an indoor pool, a gymnasium, an indoor walking track and a fitness centre.
The neighbourhood has nine playgrounds, public tennis and basketball courts, baseball diamonds, soccer fields, walking trails, and four indoor skating rinks.
Neighbourhood Shopping
Shopping is easily accessible from Stonehaven-Wyndham. One of the nearest grocery stores is the T&T Supermarket near Bayview & St. John's Sideroad. There's also a Real Canadian Superstore located just south of that same intersection, which has a pharmacy. Another is the Ranch Fresh Supermarket near Bayview and Stonehaven Avenue.
It's easy to spend a day on Main Street in Newmarket, a great place to shop for local items, produce, gifts and much more. To reach the Newmarket BIA from Stonehaven-Wyndham, drive north on Bayview Avenue and turn left onto Water Street, near the Riverwalk Commons. There are dozens of shops to browse here and plentiful parking on Main Street and side streets. There are many community events at the Newmarket Riverwalk Commons each year.
Things to Do in Stonehaven-Wyndham
Stonehaven-Wyndham may be a quiet residential neighbourhood, but that does not mean it lacks things to do. Newmarket's outdoor activities are plentiful in the area, which has a great dining scene with numerous restaurants, breweries and bars to explore. Some nearby attractions are fun for the whole family. Here are some of the locals' favourite things to do in Stonehaven-Wyndham.
Outdoor Activities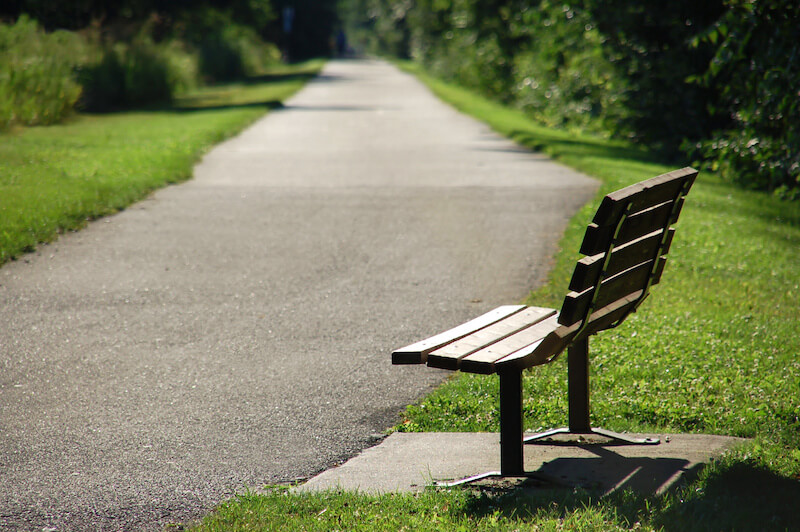 Locals call it Fairy Lake, but the central park in Newmarket is the Wesley Brooks Memorial Conservation Area. The park is 13.4 hectares in size. In addition to the lake, it has trails for hiking and cycling, picnic areas, a playground, and an outdoor amphitheatre. Fishing is allowed in the lake with a valid license. This park is home to numerous concerts, festivals and holiday celebrations. There are three parking lots inside the entrance off Water Street.
Fairy Lake is just a few minutes' drive northwest of the neighbourhood. Parks in Stonehaven-Wyndham that are also worth visiting include:
Frank Stronach Park
Rene Bray Park
Ken Sturgeon Park
Best Family Park
Comfort Lane Park
Lundy Park
Hamilton Park
Art Ferguson Park
Golfers will appreciate St. Andrew's Valley Golf Club, one of Newmarket's best golf courses, located in the southwest part of the neighbourhood. This is a beautiful 18-hole championship course with a par of 72, measuring 7,315 yards from the back tees.
Restaurants, Breweries & Bars
The New Fusion restaurant is an upscale dining establishment with Chinese take-out and dine-in. It offers a wide range of noodles and combination platters. It is located just south of St. John's Sideroad from the neighbourhood.
Chocolats Favoris is an ice cream and artisanal chocolate shop located just south of Stonehaven-Wyndham. They serve a variety of treats for every holiday, as well as soft-serve ice cream dipped in chocolate.
Kelseys Original Roadhouse is a restaurant and bar in the neighbourhood's southwest corner. It serves large portions of hearty pub fare, including steak, ribs and burgers, and has a kids' menu. There's a bar inside serving cocktails and beer in the evenings.
Try the Kawartha Dairy on Alexander Road for milk, butter, cream, ice cream, and other dairy delights. Don't forget to explore Downtown Newmarket as well. It's just minutes away from the neighbourhood and has a lot of locally-owned restaurants to choose from.
Nearby Attractions
The Funnery Playpark and Cafe is a family-favourite venue located in Stonehaven-Wyndham. The cafe serves mainly coffee and pastries, so parents can chat and keep an eye on their kids as they explore the playpark. It has a separate area for toddlers with soft surfaces.
The Strawberry Creek Farm Market is just across the 404 freeway, at Woodbine Avenue and Davis Drive. It's open seasonally from June through September, offering fresh produce and you-pick fruits and vegetables.
Bookworms will enjoy regular visits to the Newmarket Public Library, located just a block west of Main Street in the downtown area.
Employers Near Stonehaven-Wyndham
The York Region District School Board (YRDSB) is the largest employer in the area. The York Region stretches from the cities of Markham and Vaughan to the south of Newmarket and to Georgina on Lake Simcoe. The main headquarters for the school board is in the town of Aurora, which is Stonehaven-Wyndham's closest neighbouring city to the south. The YRDSB employs about 15,000 people.
The Southlake Regional Health Centre is another large employer in Newmarket. Located on Davis Drive north of the neighbourhood, this hospital and health centre provides 6,000 jobs.
Bill Gosling Outsourcing (BGO) is one of the largest private-sector employers in Newmarket, and it's located on Yonge Street, directly west of Stonehaven-Wyndham. It employs more than 900 people at its call centre.
Schools Near Stonehaven-Wyndham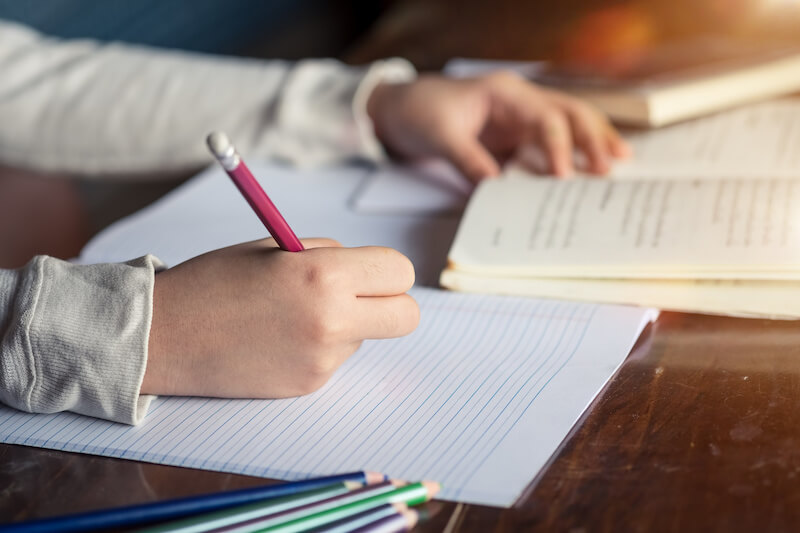 The York Region District School Board and the York Catholic District School Board administer the public schools in Newmarket. Elementary schoolchildren attend Stonehaven Elementary School, which is centrally located in the neighbourhood. Notre Dame Catholic Elementary School is also directly in Stonehaven-Wyndham. Both are K–8 schools. Some homes in the northwest corner of the area (west of Bayview Avenue) fall within the boundaries of Armitage Village Public School.
Secondary students (Grades 9–12) attend Newmarket High School across Mulock Drive from Stonehaven-Wyndham. Catholic secondary students attend Sacred Heart Catholic High School on Lemar Road.
The Country Garden Montessori Academy is located on Newpark Boulevard in the west-central part of the neighbourhood. This private school offers a Pre-Kindergarten through 12th-grade education following the Montessori model.
Another private school option in Newmarket is Pickering College. This K–12 school was originally a Quaker school—the first in Canada—when it began in 1842. It became a secular private school in 1909. It offers both a day school and boarding school options. Most parents in Stonehaven-Wyndham with students attending here choose the day school option since Pickering is just a few minutes north of the neighbourhood.
Life is Good in Stonehaven-Wyndham
Luxurious homes, tree-lined streets and friendly neighbours are just the icing on the cake when it comes to living in Stonehaven-Wyndham, one of Newmarket's best neighbourhoods. This lovely and welcoming neighbourhood is a true gem in the town of Newmarket, thanks to it being a relatively new development. There are great dining options and plenty of outdoor activities, and it's close to some of the largest employers in the region. One of the best ways to experience the neighbourhood lifestyle is to get out and explore everything it offers.