8 Aurora Builders to Design Your Dream Home
Posted by Frank Polsinello on Thursday, September 8, 2022 at 9:09 AM
By Frank Polsinello / September 8, 2022
Comment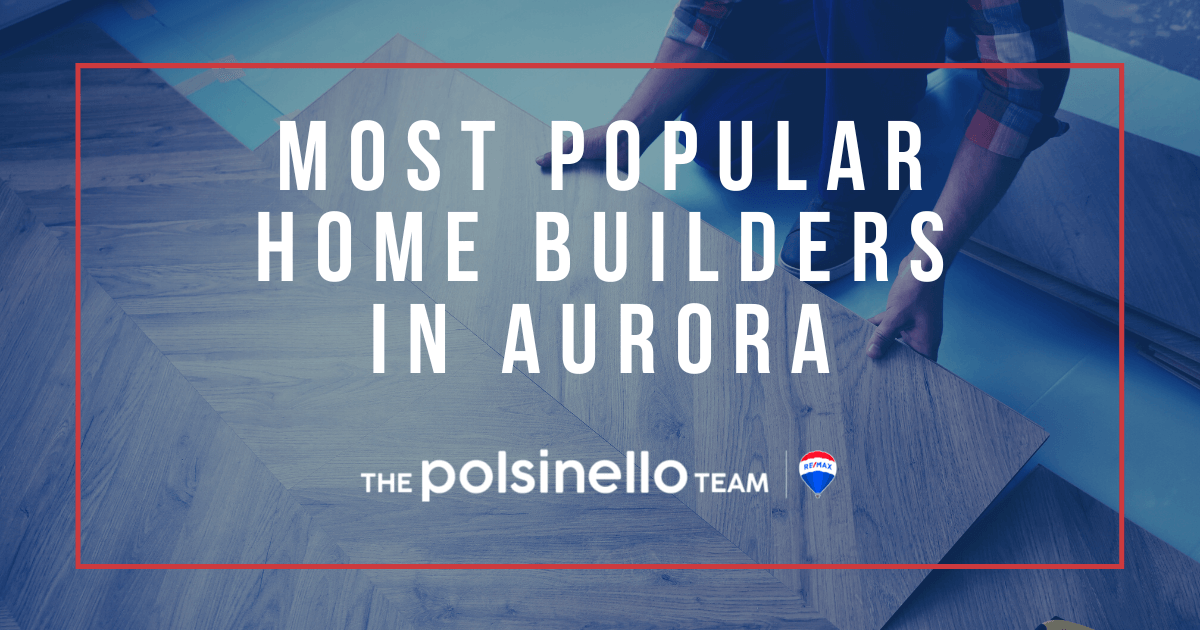 Home Builders in Aurora, ON: Aurora's Most Popular Home Builders Guide
The town of Aurora, ON, has a great combination of scenic beauty, low cost of living, and high wages due to its location in the Greater Toronto Area (GTA). As the area continues to grow and prosper, Aurora new construction homes are being built throughout the community. Current residents and home buyers interested in moving to Aurora have plenty of quality Aurora home builders to choose from.
Alair Homes
Alair Homes, founded by Blair McDaniel, has been around since 2007 and became a nationwide franchise in 2012. Alair is still privately owned and is one of the most popular builders in the Aurora and Newmarket areas.
They're willing to work within any family's budget to construct their dream home, whether one of the simple bungalows that are so popular in Canada or a spacious, two-story luxury home. One recent luxury project they built on Kennedy Street in Aurora has a striking stone facade, a granite-floor entryway, an elegant hanging light scheme, and a deluxe kitchen and bathroom. Like all their homes, the entire project is custom-built and sourced with local products to keep the buyer's costs down.
Alair Homes Additional Information
Year Established: 2007
Services Offered: Custom homes, renovations, green building
Areas Served: Aurora, Newmarket, Richmond Hill, Bradford West Gwillimbury
Kayland Construction Concepts
The Kayland family has lived in the GTA for over 50 years and founded Kayland Construction Concepts in 2006. The company is a certified contractor with RenoMark and a member of the Toronto area's Building Industry & Land Development Association (BILD).
Kayland Construction performs new home construction, renovations, remodels, and more. Some unique areas in which Kayland specializes are home bars and home gyms. Their team has a wide variety of in-house designers, architects, engineers and artisans who can bring virtually any custom home project to fruition.
Team leaders consult with new buyers to lay out their project's goals, timeline and potential budget. Budget finalization happens once the team has determined the buyer's goals and additional costs, such as city permitting and specialized contractors for the project. Kayland Construction was established adjacent to Aurora in the town of Newmarket, where the company is still headquartered.
Kayland Construction Concepts Additional Information
Year Established: 2006
Price Range: Up to $2,000,000
Services Offered: New construction homes, renovations, remodels
Areas Served: Newmarket, Aurora, Markham, Etobicoke
Primo Contracting
Primo Contracting has been building custom luxury homes in the GTA since the early 2000s. Primo celebrates the completion of every home as a reflection of their clients' tastes, personalities, family history, and desires. Every house they construct is unique in design and features.
The company constructs stunning modern-style homes with the finest sourced materials. They also do commercial construction, so they can use blended styles and materials in ways that aren't often seen in other contractors' work. And even though they build in the Aurora luxury home sector, where cost overruns can be frequent, they offer a fixed price guarantee to clients.
Every custom build done by Primo gets a dedicated project manager who helps facilitate communication with the homebuyer. Every home Primo builds—inside and out—is elegant, unique, and resilient.
Primo Contracting Additional Information
Year Established: 2002
Price Range: Up to $2,000,000
Services Offered: Luxury homes, commercial projects, home renovations
Areas Served: the city of Vaughan, Aurora, Hillcrest, Agincourt, Pape Village
Kustom Contracting
Kustom Contracting is based directly in Aurora and has been in business since 2012. It specializes in renovations, new home construction, and restaurants. It is a complete design and build firm operating under one roof. The company added Se7en Interiors, Inc. in 2019 so that clients now deal with all communications and management with one business. Homebuyers don't have to chase designers or contractors around for answers because everything is self-contained at Kustom Contracting.
They offer free quotes on all new construction builds, allowing buyers to ensure they're finding the right developer for their dream home. Buyers get to work with a team of highly skilled project managers and tradespeople as their new home becomes a reality.
Kustom Contracting Additional Information
Year Established: 2012
Services Offered: Modern-style custom homes, restaurants, interiors
Areas Served: Aurora, Toronto, Cottage Country
Superior Construction
Based in Toronto, Superior Construction is a luxury home builder founded in 2006 by Gord (A.F.) Pahlbod. An engineer by trade, Pahlbod's team focuses exclusively on building new luxury homes in the area's most upscale residential communities. Superior Construction built more than 40 luxury homes in the GTA during the company's first 15 years in business.
Most of Superior's finished products are multi-story homes with striking exteriors. They build facades with stucco, brick, birch, and natural and manufactured stone. Architectural and interior design are all done in-house. The company takes direct responsibility for optimizing the buyer's land (tree and stump removal, etc.), procuring materials, installing wiring and plumbing, and adding the home's finishing touches before the owner gets their new keys.
Green appliances and truly personalized designs from top to bottom are the hallmarks of Superior Construction. Past clients rave about working with Pahlbod and his team on their luxury dream homes.
Superior Construction Additional Information
Year Established: 2006
Price Range: Up to $6,000,000
Services Offered: Luxury homes
Areas Served: Toronto, the Thornhill community, Aurora, Willowdale, North York
Gallaugher Contracting
Gallaugher Contracting is one of the most well-established builders in the Greater Toronto Area. Founded in 1982, they do custom home builds and a lot of work in the Industrial, Commercial, and Institutional Sector (IC&I). They have a kitchen division—Lorne Kitchens—that does custom millwork and provides superior craftsmanship on one of the most important rooms in any home.
Gallaugher started as a small group of carpenters but today has a team of 20 site supervisors, project managers, and skilled labourers. Since 1986, Gallaugher has been certified by Tarion, a consumer protection agency specializing in new homes. Customers appreciate that Gallaugher has consistently finished home-build projects on time and on budget throughout its four decades. They provide consistent results, functional homes, and timeless elegance, and their work can be seen throughout some of Aurora's best neighbourhoods.
Gallaugher Contracting Additional Information
Year Established: 1982
Services Offered: Custom renovations, new builds, IC&I projects
Areas Served: Aurora, York Region
Velusina Design and Construction Inc.
Velusina Design and Construction is a family-owned and operated business in Toronto. They are a full-service design and build company that provides custom home builds, renovations, remodels, and general contracting services. Barn design and construction, green buildings, and pool houses are just a few of the unique offerings from Velusina. They offer a modern design scheme for the interiors and exteriors of custom homes.
Buyers are presented with customized design drawings that incorporate elevations, exteriors, and interiors of their dream home before ground is ever broken on the project. They even provide landscaping services in-house, so the final product is a beautiful home, inside and out.
The company has a flair for modern design and brings a high level of enthusiasm to every project. From modest family homes to luxury estates, no project is too large or too small for Velusina Design and Construction.
Velusina Design and Construction Inc. Additional Information
Joshani Homes
Although the Farber family founded Joshani Homes in 2010 in the city of Markham, they trace their construction roots back to Belarus in the 1800s, where the family operated in bricks and timber. Harry Farber made his way to Canada following World War II and began developing in the Greater Toronto Area in the 1950s. Joshani Homes is a single-family luxury home building company started by Harry Farber's sons.
In addition to luxury homes, Joshani builds custom-tailored, high-quality townhomes and condos in the GTA. They are a four-time winner of the Best of Houzz Service Award, and they sometimes build condos in Aurora. While they primarily focus on building luxury homes, they also do repair and construction work on concrete, masonry, and stucco. They are a registered Tarion builder for the Toronto area.
Joshani Homes Additional Information
Year Established: 2010
Price Range: Up to $2,000,000
Services Offered: Luxury homes, repair, and construction
Areas Served: Markham, Thornhill, Toronto, Aurora, Newmarket
Building a Dream Home in Aurora, ON
The current generation of builders in the Aurora area has designed some of the most beautiful homes in Aurora and many homes for sale in Toronto. As the region continues to attract more new people yearly, new housing is necessary for that growth. Fortunately, the builders in the Aurora area are some of the finest in the industry.