Newmarket, ON Moving Guide [2022 Guide]
Posted by Frank Polsinello on Wednesday, July 14, 2021 at 8:30 AM
By Frank Polsinello / July 14, 2021
Comment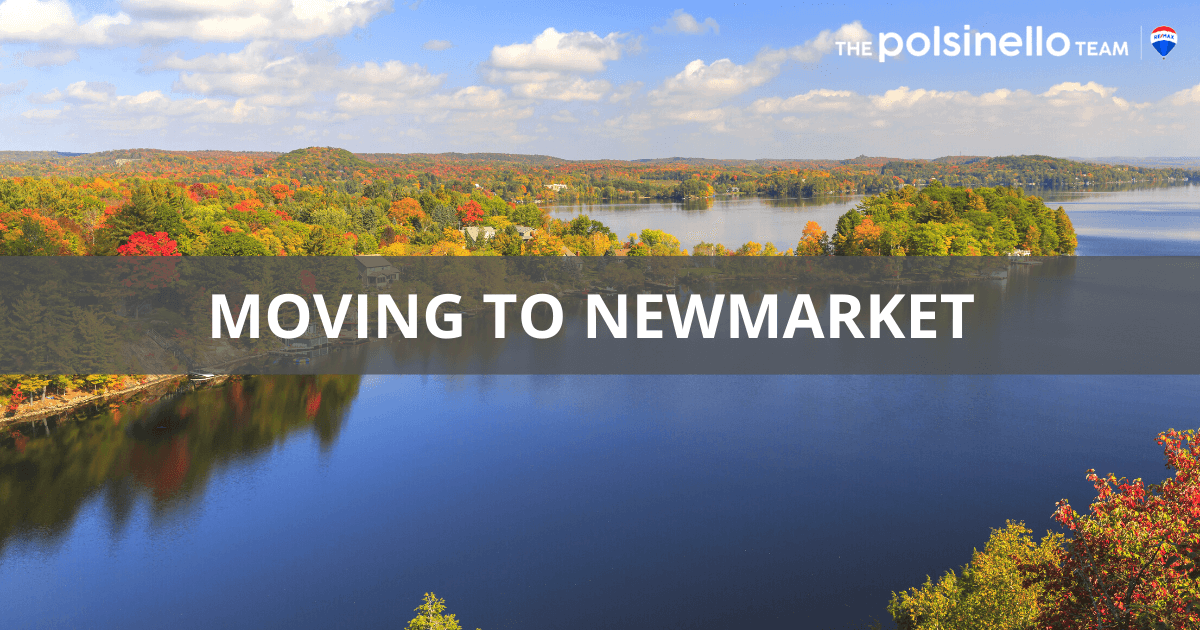 Living in Newmarket, ON
Located in Centre York Region is the Newmarket community, the seat of the Regional Municipality and part of the greater Toronto region. The city has grown into a thriving residential population nearing 90,000. Newmarket has gained recognition for developing a strong and sustainable economy. As a leader in business collaboration and successful commerce partnerships, the future looks bright. There's an urban feel in Newmarket associated with big-city amenities, keeping the city matched to the pace of a changing world. Newmarket has managed to retain its small-town sense of community and quality of life throughout it all.
Considering a move to Newmarket, Ontario? Read on to learn more about what this city has to offer to residents and visitors alike.
Cost of Living in Newmarket
Cost of living is a measurable index based on basic living necessities such as housing, food, energy, transportation, medical care, taxes, and other expenses. The index allows an individual to compare the cost of living between different locations. Reported in 2019, Newmarket's overall cost of living is 103, compared to Ontario Province at 111, using a national average of 100.
However, differences in costs aren't distributed equally. Newmarket Residents enjoy a much lower housing cost, with this expense typically being only 87% of the national average.
Per-month rents in the area have seen an increase, with supply and demand playing a role in establishing the per-month rents for Newmarket and the surrounding areas. Here's a glimpse of the month-to-month rental costs in the Newmarket:
Studios: $1,400–$2,500.
One bedroom: $1,200–$1,890.
Two bedrooms: $1,800–$2,400.
Three bedrooms: $1,530–$2,600.
Four bedrooms: $1,790–$3,100.
Newmarket Job Market
Newmarket's future looks promising. Economic partnerships have helped to realize the community's priorities of becoming more competitive, opening doors to new opportunities. Today, the area boasts 41,000 local jobs, thriving small businesses, environmental and industrial organizations, global technological corporations, state-of-the-art manufacturers, and modern healthcare facilities.
Companies like Curtiss-Wright Power, IBM Global Services and Ontario Power Generation are major contributors to the Newmarket economy. Other top employers include Southlake Regional Health Centre, Turf Care Products Canada, Magna International, Food Basics, TS Tech Canada Inc., CPG Aerospace, and Infinite IT Solutions.
Popular Industries in the Area
Newmarket's strategic growth plan includes five strategic sectors:
Business Services
Health Sciences
Information and Communications Technology
Manufacturing
Retail and Creative Industries
Business Services is one of the fastest-growing sectors and includes industries such as graphic design, legal firms, human resources, technical consultants, marketing, and more. Health Sciences is a key factor to the economy, with 60 hospitals in the greater Toronto area. Southlake Regional Health Centre itself is Newmarket's largest employer, with over 3,000 on staff. The Information and Communications Technology growth stems from the city's development of an ultra-high-speed internet corridor. More than 5,000 individuals are in the manufacturing sector, led by Newmarket's central location for transportation, competitive business costs, quality of life for employees, and more. Retail comprises everything from the boutique shops along Main Street to the more than 200 stores of Upper Canada Mall.
Things to Do in Newmarket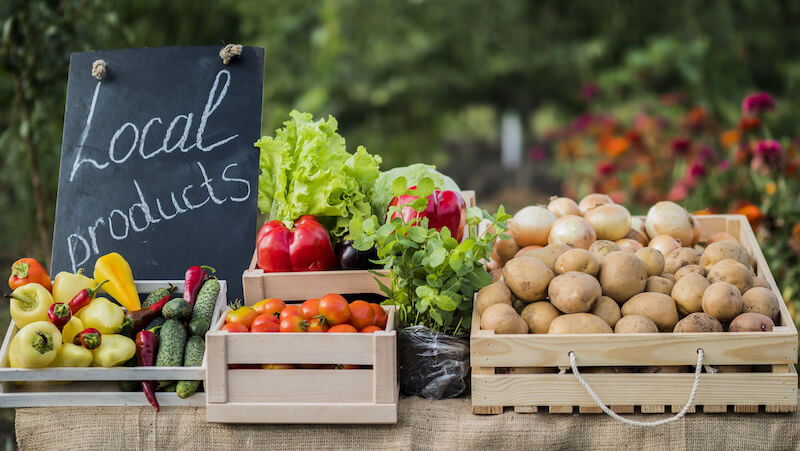 Newmarket residents enjoy the open space of their community, unwinding by spending time at one of the many parks and walking trails. A stroll downtown or having a bite at one of the local restaurants or cafés can also relieve any stress of the day.
Outdoor Activities
Fairy Lake Park is a peaceful haven in the historic downtown. Residents enjoy walking through the woodlands and boarded trails along the river's shores while watching the local geese. Fairy Lake Park is open year-round, with access to walking and biking trails. Kids enjoy the playgrounds with covered pavilions and nearby washrooms. This enjoyment is free, and on Saturdays from May to October, visitors can enjoy the nearby Farmers' Market.
The Riverwalk Commons is another popular location for outdoor gatherings. The city hosts events here, from evening music concerts and movies in the park to summer festivals. During the warmer season, kids enjoy playing at the water playground. Ending the year is a festive event known as Winter Wonderland. There's also Newmarket's own Ice Lounge.
Restaurants, Breweries, and Bars
Downtown main street offers a wide selection of favourite restaurants, local hot spots, and award-winning breweries. Each has its own style, serving traditional dishes and culinary fusions of local ingredients matched to the community's cultural flavours and tastes.
Cachet Supper Club serves refreshing dishes featuring cuisines from around the world, from lobster rolls and zucchini noodles to butter chicken and mushroom ravioli. The plates are savoury and flavorful with a selection of gourmet specialties that melt on the tongue. Enjoy live music with your favourite wine or martini.
Hungry Brew Hops on Main Street offers delicious beer-braised beef, beef cheeks, and pulled pork dishes. Enjoy your meal inside or on the patio, and pair your favourite dish with a beer on tap, local wine, or one of the house cocktails. The HBH Group also runs the lil' hops tavern and the HopBop Noodle Shop nearby.
The Crow's Nest Pub dishes out the best British pub grub in the area with pints of Guinness. Choose inside dining or outside patio. Alongside staples like fish and chips are menu items such as tikka masala, wiener schnitzel, and Shanghai stirfry.
Nightlife
Catch the game at Wing House with over 150 flavours of wings, ranging from ultra-spicy original mixes like Power of Nelli and Traditional Tamil to much milder flavours such as Honey Teriyaki and Pineapple Curry. Take advantage of dine-in specials and order wings by the pound. Also on the menu are burgers, ribs, nachos, and more.
Savour a night to remember with Visual & Performing Arts Newmarket. The organization hosts three concerts each year at the Newmarket Theatre, as well as a Young Artists' Showcase.
Newmarket Climate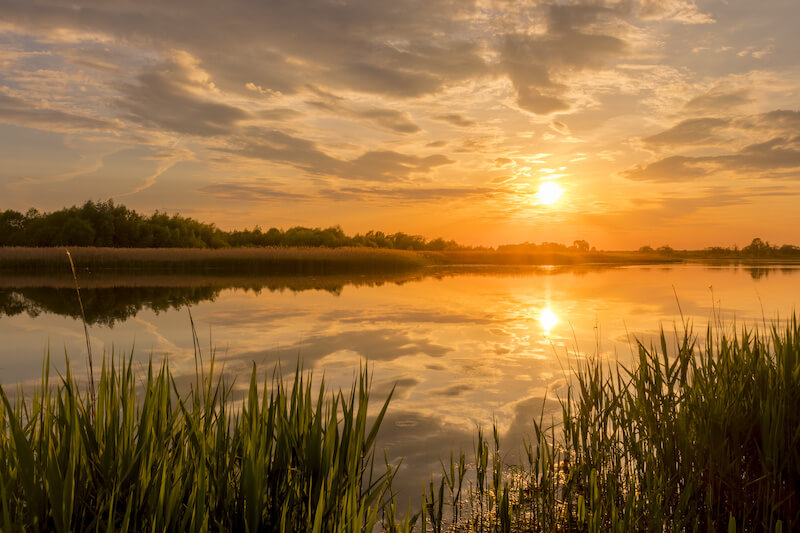 Surrounded by large bodies of water, Newmarket has a humid climate. In fact, average relative humidity stays above 75% all year. Winter is cold and snowy, with winds reaching up to 15–16 kilometres per hour. The lowest temperatures are in January and February, averaging lows of -10°C and highs of -3°C. April begins to warm things up with average lows just above freezing.
Summers are warm and humid, with July reaching average high temperatures of about 25°C. Fall brings in the colour, changing the landscape and preparing for winter, with nightly lows starting to hover around freezing around November. Visiting for warm-weather activities is generally best done between late June and early September.
When it comes to rain, the wettest month of the year is July, with 81 millimetres of water on average. The driest months are February and December, with about 34 millimetres each. However, when it comes to snowfall, February can reach an average of 131 millimetres, and snow can occur anywhere from September to May.
Newmarket Traffic
Like most cities, economic growth leads to increasing populations, more traffic, longer commute times, and fewer open parking spaces. The York Region has one of the largest commuting communities in the area. More than 50% of the working population has a 30-minute one-way commute to and from work. From time to time, commuters experience congestion or delays during rush hours or seasonal weather conditions.
A recent Newmarket traffic commute survey reported that 80% of workers drive, 6% carpool, less than 3% use public transit, and 2% bicycle or walk, with a remaining 4% working from home. Taking the rail or bus to Toronto from Newmarket, commuters can expect 1.5 hours of one-way travel time.
As part of the greater Toronto region, the TomTom traffic index indicates that congestion averages between 15–25%. Morning rush hour tends to hit hardest around 8 a.m., and evening rush hour occurs between 3–5 p.m. Fridays are the worst day of the week for congestion, with rush hour starting as early as 2 p.m.
Commuters travelling into Toronto on the 404 can expect a 40-minute drive with no traffic. Commuters taking the 400 towards Toronto can expect the commute time to be about 1 hour without traffic. In both situations, any traffic incidents could cause a delay of 1–2 hours.
Alternative Routes
The ON-400 and the ON-404 run parallel on each side of the Newmarket area. Both of the highways are Newmarket's direct connections to Toronto via Highway 9. There are two interchanges linked to Highway 404 and 400: Davis Drive is on the north side, and Vivian Road/Mulock Drive on the south side. The two interchanges may help avoid congestion on either of the highways, but the alternative routes may extend the commute time.
Public Transportation in Newmarket
York Region Transit operates the local public transit. It also manages the Viva bus rapid transit blue line route from the Newmarket Terminal to the Toronto Finch GO Bus Terminal. Newmarket has the terminal and four Viva blue line stops where riders can connect, and the eight Viva yellow line stops running from the Newmarket Terminal to Highway 404. York Region Transit also operates multiple local bus routes and paratransit routes in Newmarket.
The commuter rail is operated by GO Transit through the Newmarket GO Station, with the routes going south to Toronto and north to Barrie. The GO Transit rail intersects with the Viva yellow line near the Main Street stop. There are five trains in each direction during rush hour. Go Transit also provides bus services between the hours of 5 a.m. to 2 a.m.
Newmarket Schools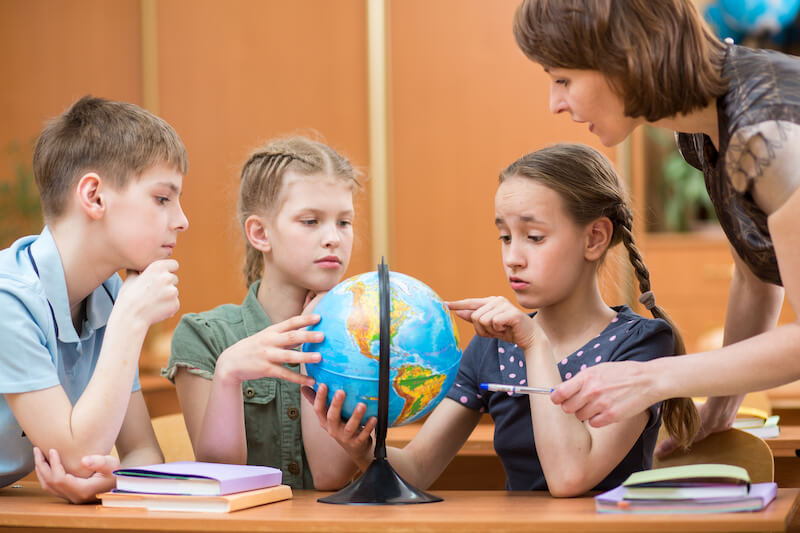 Newmarket educational systems for public elementary and secondary schools are guided by two York Region school boards: the York Region District School Board and the York Catholic District School Board.
The York Region District School Board operates 15 elementary and 4 secondary schools in Newmarket. Elementary schools for the area include Alexander Muir, Armitage Village, Bogart, Clearmeadow, Crossland, Denne, Glen Cedar, J.L.R. Bell, Maple Leaf, Meadowbrook, Prince Charles, Rogers, Stonehaven, Stuart Scott, and Terry Fox. Secondary schools consist of Dr. John M. Denison Secondary School, Huron Heights Secondary School, Newmarket High School, and Sir William Mulock Secondary School.
The York Catholic District School Board operates 7 elementary schools in Newmarket: Canadian Martyrs, Notre Dame, St. Elizabeth Seton, St. John Chrysostom, St. Nicholas, and St. Paul. Secondary schools in this district include Sacred Heart Catholic High School and St. Luke Catholic Learning Centre.
There are also two private Christian academies: the Newmarket & District Christian Academy and the Innova Academy. Pickering College, an independent day and boarding school, is also part of the Newmarket school district.
While there are no universities within Newmarket, there are several in the Toronto area.
Discover Your Home in Newmarket
Living in Newmarket offers distinct charms. The city's growth is stable, allowing residents to build their lives with the support of the city's management and commitment. The city has a unique blend of local amenities, outdoor activities, after-dark events, a culinary scene ranging from local cuisine to far-flung favourites, and great places to work and shop. Homebuyers can find an array of detached Newmarket single-family homes, Newmarket high-rise condos, and luxury homes in Newmarket. Come visit, take a look around, and fall in love with Newmarket.