Moving to Toronto: 12 Things To Know (2023 Guide)
Posted by Frank Polsinello on Friday, June 25, 2021 at 12:10 PM
By Frank Polsinello / June 25, 2021
Comment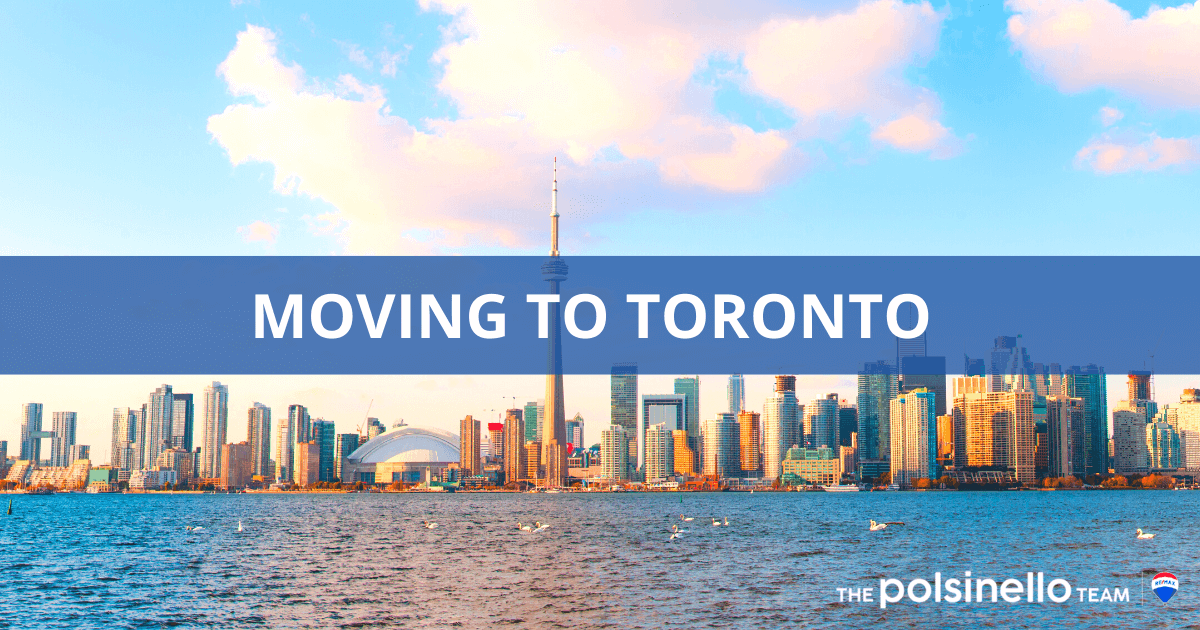 Living in Toronto, ON
First established in 1793 as Fort Rouillé, the Toronto community has a long history. One of the largest cities in North America, it has more than 2.7 million residents as of the 2016 count. However, the greater Toronto area has well more than 6.4 million people. The modern city is a great headquarters of entertainment, art, sports, and cultural institutions. With more than 43 million tourists each year, the community offers something for everyone.
The city is famous for several things. Each year, more than one million people attend the Toronto Caribbean Carnival, one of the largest street festivals on the continent. The community is also known for its rich, eclectic mix of subcultures. Kensington Market is known as a haven for the Bohemian lifestyle, including several specialty shops and cafés. Yorkville is distinguished by its luxury, niche shops. Food lovers will definitely want to check out the restaurants in Little Italy, Little Portugal, or Chinatown.
However, before choosing a dream luxury Toronto home or a Toronto condo with the perfect view, there are some things about moving to a new community to consider. Read on for an overview of everything you need to know about relocating to Toronto.
Cost of Living in Toronto
Understanding the relative cost of living is a great way to predict the potential lifestyle within a community. The level of costs compared to the expected income provides a measure of the purchasing power of a salary. Generally speaking, higher purchasing power means it will be easier to buy the things needed.
Toronto's cost of living is higher than average. A family of four can expect to spend around a bit over $6,000 each month, while a single person might spend closer to $3,500. A big part of that spending is related to housing, with the average selling price of a home in Toronto at around $930,000.
Anyone not wanting to purchase will need to rent an apartment or home in the city. Starting with a one-bedroom, expect to pay around $1,900 each month. Two-bedroom apartments might cost around $2,350, while three bedrooms average $2,450.
Once the living quarters are set, expect to pay about $155 monthly for utilities. That includes electricity, heating, cooling, water, and garbage for an apartment. Internet service varies by several factors, but on average, a month of high-speed service might cost about $70.
Another cost to consider is food. More than just sustenance, the character and taste of meals can considerably impact the quality of life. A single resident can expect to spend about $280 each month on groceries, with larger households paying about the same per person. As for eating out, a meal at an inexpensive restaurant may cost about $20.
Toronto Job Market
Companies hold a strong influence upon communities that depend on their employment dollars. That's why it's often possible to understand much about a city by examining the major job providers. One important point to understand about Toronto is that it holds a critical role in Canada's economy. The region contributes 20% of the nation's GDP, more than any other single city. It's also a center of the national banking and stock exchanges and a key player in transactions related to Ontario's natural materials.
Canadian banking company CIBC has more than 36,000 employees throughout the nation, many in the Toronto area. Because of this critical role in the national landscape, half of the largest Canadian corporations have a headquarters in Toronto. CIBC has a strong community presence, including corporate responsibility programs and providing a full suite of personal banking needs.
Founded in 1832, Scotiabank is a publicly traded multinational banking and finance company serving more than 25 million customers worldwide. Outside the banking industry, Rogers Communications has more than 22,600 employees in the country. The company provides cable television services, including publishing and subscription programming and wireless communication.
Popular Industries in the Area
Toronto's aerospace industry is a thriving sector of the local economy. With almost a dozen standout success stories, the entire industry provides about 20,000 local jobs and more than $1 billion in annual wages. The community is also well known for its entertainment industry, especially related to TV and film. The city boasts Canada's largest film and television production complex, Pinewood Toronto Studios, and a large pool of talent in all specialties.
The financial industry within the community has more than 210,000 workers, from running the local banks to the Toronto Stock Exchange. The life sciences field is another growing segment within the community, with 30,000 professionals contributing greater than $2 billion to the economy.
Things to Do in Toronto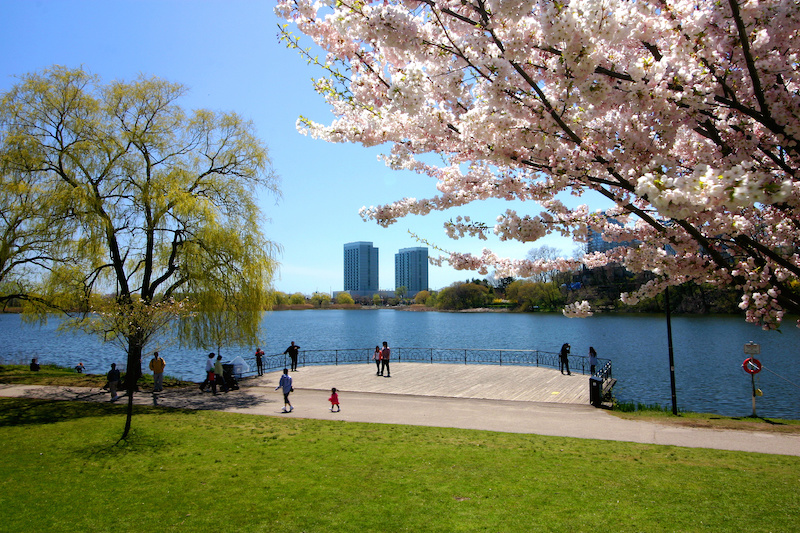 The city of Toronto is called "Little York" for a good reason. Regardless of the pastimes enjoyed, people can almost always find anything they like to do in this community. The Royal Ontario Museum boasts a world-class collection of priceless art and historical exhibitions on various subjects. Sports lovers can enjoy following several college and professional hockey leagues, including the world-famous Maple Leafs. This community keeps its residents engaged.
Outdoor Activities
Despite the community's large size, Toronto is still dedicated to maintaining an environment of green space and fresh air. High Park is the largest public park in the city and offers several hiking trails, lakefront views, and fields for sports. Those caring for children can take advantage of the playgrounds for youngsters, and animal lovers can enjoy the dog park and zoo.
Orchard Trail at Rouge National Urban Park offers the best outdoor strolling experience. The path includes historical areas like the old mill and natural beauty from forests and wetlands.
Ashbridges Bay Park features scenic views at Blue Flag Beach, plus areas for bird watching and fishing. Picnics, swimming, and a nearby skatepark provide fun for anyone who enjoys the great outdoors.
Restaurants, Breweries, and Bars
Those who prefer indoor fun also have a great mix of eateries and more. Richmond Station is a wonderful neighbourhood restaurant offering cocktails and simple bar foods with a twist. Go vegetarian with a grilled leek and chickpea burger, or indulge with a grass-fed beef burger with pickled onions and aged cheddar. Seafood lovers can enjoy the fiesta picnic pack at Bar Raval. The meal includes marinated octopus, shrimp cocktail, mackerel salad, and smoked salmon.
For the best in specialty brews, visit Bellwoods Brewery. Try the Double Jutsu hazy pale with vibrant fruit flavours like peach and nectarine.
Nightlife
Creatures of the night can keep the party going until the early morning. Those looking for a classier experience should try the Fifth Social Club for its VIP lounge. Book an indoor table and enjoy a Don Julio Margarita or Berry Blast Snow Cone. Another option is enjoying the smashed burger or chicken wing entrée with your favourite beers out on the Rendezviews patio. Wednesdays through Saturdays are the days to visit Bar 244 for a live DJ and dance floor.
Toronto Climate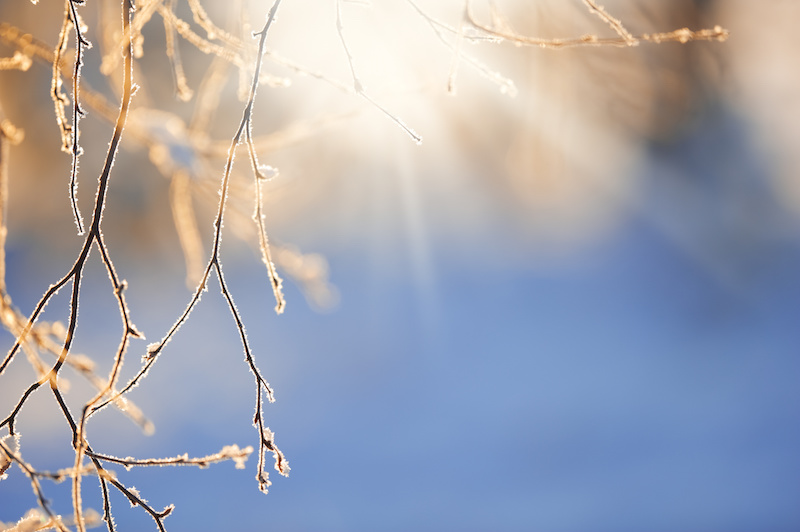 Toronto's climate is described as continental, meaning cold winters and warm summer seasons. The coldest nights in the city come in January and February when the average drops to around -5 °C. Average temperatures hover around or below freezing for five months out of each year. On the other hand, the warmest month of the year is July, with an average maximum of 27 °C. This far north rarely reaches "hot" temperatures possible in other climates.
The area gets about 790 millimetres of precipitation each year. August gets more rain than the other months, but the average monthly accumulation typically remains between 50–75 millimetres. Because of the lower temperatures, precipitation in January, February, March, November, and December usually comes in the form of snow.
The best time to visit the community is late May, June, July, and September. The weather during these months is generally mild, with most days receiving sunshine.
Toronto Traffic
As one of the largest cities in Canada, new residents to Toronto can expect to deal with traffic. Morning rush into the downtown areas or around major universities can be heavy between 7–9 a.m. The afternoon and evening rush out of the city can begin as early as about 3:30 p.m. and last until 7 p.m.
Parking within Toronto is plentiful, but most of it requires a fee. Expect to pay between $2 an hour and $52 a day. The cheapest spots are typically on surface streets or open lots, while the most expensive can be found in garages or covered parking. Costs in the downtown area and entertainment districts are among the most expensive, so plan accordingly.
Driving from the Toronto Pearson International Airport to Woodbine Beach takes about 23 minutes during light traffic. Expect about the same time to travel between the airport and downtown.
Alternative Routes
The best advice for travelling in Toronto is to avoid rush hour periods as much as possible. However, if that's not an option, there are a few roads to avoid. Highway 401 makes a clear path through the city from east to west—however, between the western city border and downtown is especially heavy traffic. Highway 400 is another route to avoid, although it provides a straight route north out of the city.
Public Transportation in Toronto
The other way to avoid heavy traffic is to opt for public transportation. Even if the actual commute is the same amount of time, the experience of riding while reading or listening to headphones can be more relaxing than driving in traffic.
There are two main subway lines in the community. The Yellow Line runs south to north between northern Yonge Street and Union Station. The Green Line operates east to west between Etobicoke and Scarborough.
City buses cover the entire city and run regular routes about the same hours as the trains. Streetcars run limited routes 24 hours a day. The entire system, including subway, bus, and streetcar, is run by the Toronto Transit Commission. It's designed to reach every corner of the city within a walk of 5-7 minutes. Most services run every few minutes from 6 a.m. until after midnight and cost $3.25 per ride. Monthly passes and discounts are available.
In addition to the public-run transportation system, rideshare apps, taxis, and biking are other options.
Toronto Schools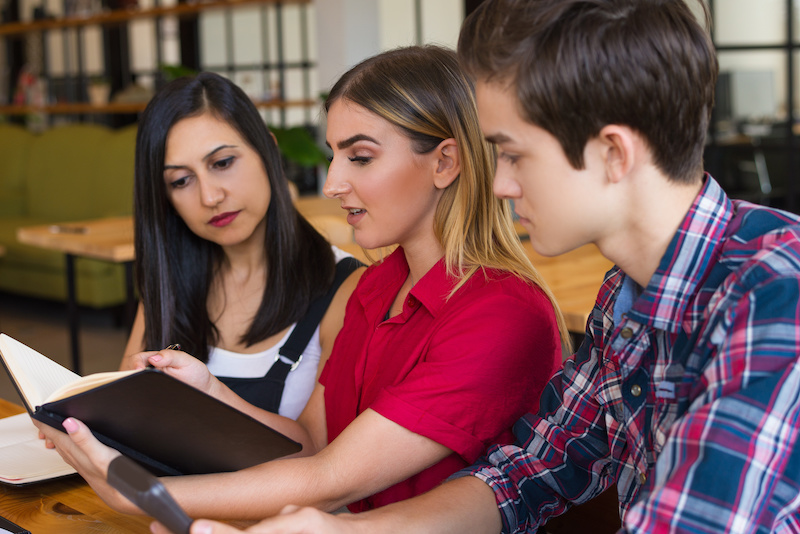 Parents and guardians of young children and adults continuing their professional education should examine the education opportunities in a potential community. Fortunately, Toronto has many excellent choices for learning within its borders. Most young pupils attend institutions managed by the Toronto District School Board. The organization serves around 247,000 students through 583 schools. More than 80% of all graduates continue their education at university or college programs.
In addition to the public schools, the city has nearly 100 private schools of various types. Parents can find institutions dedicated to a specific group of grades or other distinctions.
Toronto also has several colleges and universities. Seneca College has 150 full-time degree programs and around 287,000 students. York University is the third-largest college in Canada, with more than 200 undergraduate and graduate degrees possible. Finally, the University of Toronto offers an astonishing 700+ undergraduate and 300+ graduate programs.
Discover Toronto Today
Some might call Toronto "Little York," but this town has a flavour all its own. Combining the bustling urban landscape, dedicated greenery, and outstanding culture create a great place to live.
If you're looking for your next home in Toronto, contact The Polsinello Team at RE/MAX Hallmark Polsinello Group Realty at (289) 803-3389 to get in touch with Toronto real estate agents who can help you find a Toronto home that's the perfect fit.