How to Decorate Your New Construction Home: 5 Ways to Design Like a Pro
Posted by Frank Polsinello on Tuesday, August 16, 2022 at 9:05 AM
By Frank Polsinello / August 16, 2022
Comment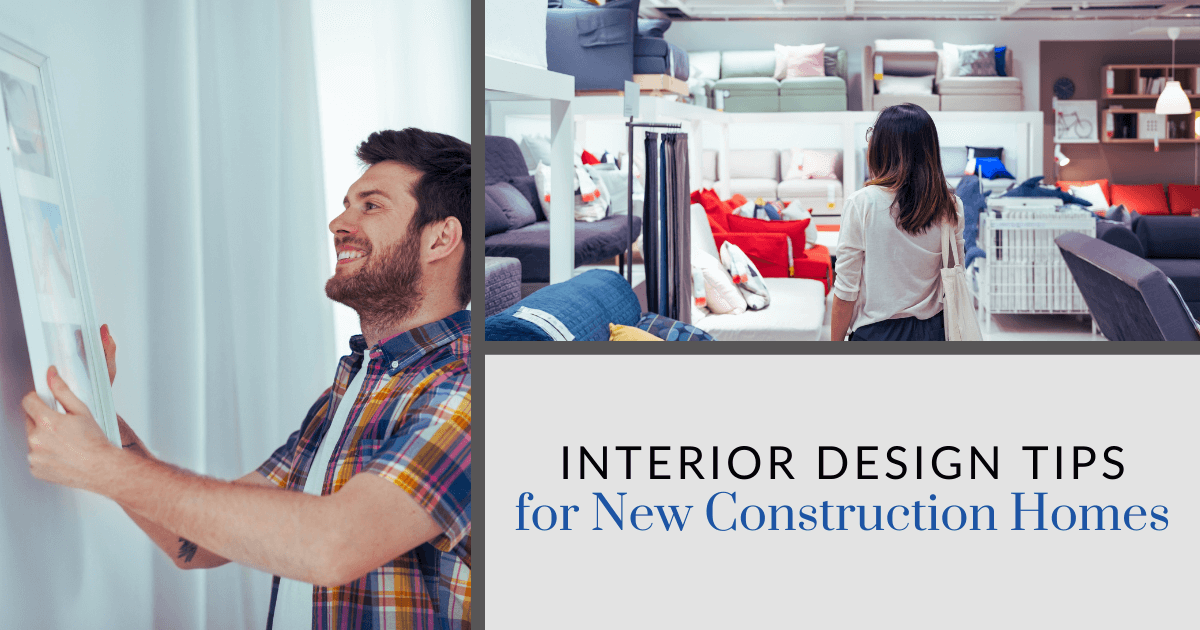 New construction homes are appealing to homeowners for many reasons. For one, a new construction home is a blank canvas with no previous influence from other homeowners. Because new construction is built from the ground up, homeowners have more visibility and control over what is done to the home by selecting floor plans, details, and furnishings that appeal to their interests.
While there are many excellent benefits of a new construction home, there are also unique challenges that come with owning one, such as choosing a new home builder. While a blank slate is nice, new construction homeowners can struggle to figure out how to decorate the home's interior from scratch. Keep reading to discover four interior design tips for new construction homes while adding style and influence.
Take Furnishing Into Account When Planning
One of the first things to consider when decorating a new construction home is how to choose the proper furnishings. While a traditional, previously lived-in home will have staged furniture to give interested buyers an idea of what they need, a new building often doesn't have that available. That can make it hard to determine what arrangements a homeowner wants and what furniture is required for different rooms.
Start by taking an inventory of what new furniture will be needed and what furniture you already have. Start with essential rooms like the bedroom, kitchen and dining, or living rooms. Some spaces like guest bedrooms and storage rooms can wait for those shopping on a budget. Remember, not all furniture needs to be ordered at once. Homeowners can take their time and fill the house slowly.
For those who need to order new pieces, ensure they will come after the move-in date. Not everything needs to be new; used furniture can be a great money-saver, and thrifted furniture can bring in more character and style.
The Builder's Catalogue Does Not Limit You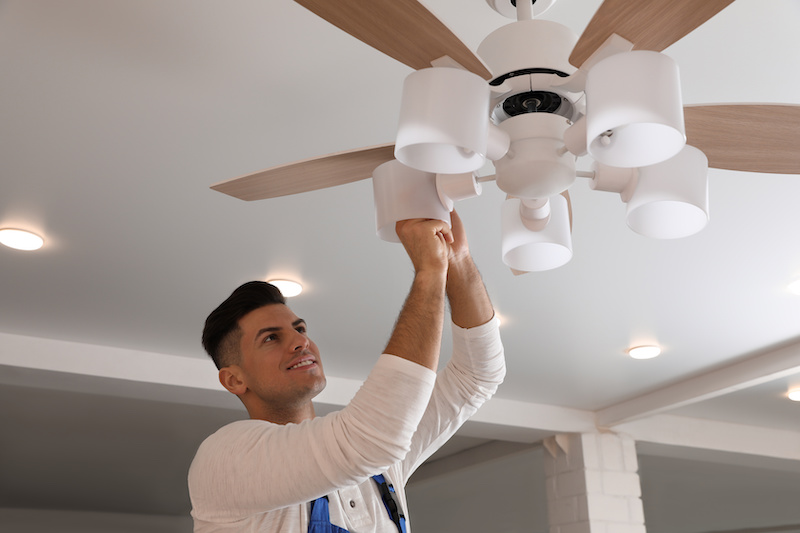 When one begins the process of buying a new construction home, they'll likely see a small selection of finishes from a builder's catalogue to pick from for fixtures, appliances, and hardware. While there is some room to add customization, the new home builder has a limited inventory from which they pick the final touches.
If none of the available options match the homebuyers' style, they can always plan to switch it up after construction is complete. Therefore, homebuyers should plan which fixtures or finishes they want to swap out to reflect their personality. Then they can select the lowest-cost options or basic packages from the builder's catalogue, so they don't spend more money than they need on items they plan to replace.
Wait For the House to Settle Before Painting
When one walks into the blank space of their new construction home, they'll likely want to start redecorating and repainting right away. Most builders leave the plaster or drywall of a house painted a plain, neutral colour and will let the rest of the colour choices be up to the homeowner at their expense later on. However, the homeowner might want to hold off before grabbing the paintbrush and bucket.
New construction homeowners should wait for one to two years before painting their homes. While that might seem like a long time, the drywall, plaster, and other home materials need time to dry. The house's foundation will also settle after construction so that the wood and concrete can shift to their final resting positions. Therefore, if homeowners paint before things have time to dry and set, their paint work can get cracks, chips, and other imperfections as the walls move and dry.
Homeowners may want to avoid heavy wall art and decorations that put thick nails or screws into the walls, as those holes can open up more and shift as the house continues to settle.
Dress Up the Walls & Windows
As mentioned above, the new home builders will paint all of the walls the same neutral colour, usually an off-white or beige. There won't be any window treatments or finishes, which could make the home look plain and even overwhelmingly blank and unfinished. Because new construction homeowners want to wait to paint, they can try dressing up those walls and windows with other treatments.
Window treatments, home decor items, and paintings or tapestries can help make plain-looking walls more exciting and more in line with a homeowner's taste. When the time comes to paint, try adding customization with accent walls, different colours for different rooms, and more personal wall decorations.
Know What You Want Before Starting
Before beginning any home decoration project, homeowners should have a clear idea of what they want the final result to look like. This will help to avoid wasted time and money later on as they won't have to redo any work if they change their mind. Once they have a good idea of what they want, they can start planning how to best achieve it. This may involve going all out and hiring an interior designer to help with the planning process or simply curating a Pinterest board with inspiration and ideas.
The planning phase is also a good time to start collecting things like paint samples and fabric swatches. Having these on-hand lets you see the colors much more clearly than through a computer screen or picture in a magazine. Many furniture sellers can either give customers fabric swatches to take home or have a booklet to look at in-store, and home improvement stores have walls full of paint chips to take freely. Not sure if a color is right from just the paint chip? Many paint sellers even have inexpensive samples that will cover enough of the wall to see how it will look much more clearly.
Turn a Blank Slate into a Home
New construction homes have a high level of appeal to homeowners who want to live in a home that is truly their own. Homeowners can have an influence on the layout, floor plan, and finishings of a new construction building instead of relying on the previous owners and home designers. While it might seem overwhelming to decorate a blank canvas, many homeowners come to enjoy the experience and the fun. With a little thought and consideration to the interior design, a new construction blank slate can quickly turn into a home that beautifully reflects one's style, design aesthetics, and personality.