5 Essential Things to Know Before Buying a New Construction Home
Posted by Frank Polsinello on Thursday, February 16, 2023 at 11:00 AM
By Frank Polsinello / February 16, 2023
Comment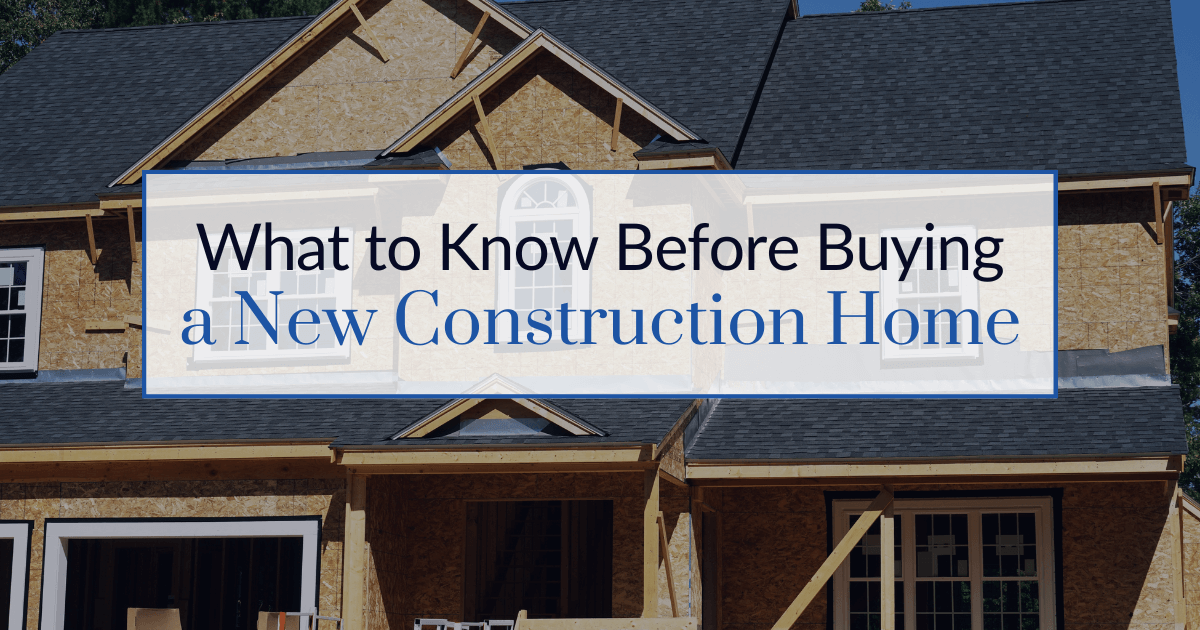 Being the first owner of a home can be a remarkable and inspiring experience, and buyers can enjoy complete control over customization when they invest in new construction homes. Building a home from the ground up can be a complicated process, and there are a few things to consider before buying a new-build home. Keep reading to learn everything you need to know about buying new construction homes.
The Advantages of Buying New Construction
The benefits of being the only one to occupy a home are vast. The sky is the limit when it comes to customizing and decorating new construction homes. Those looking for a custom home might prefer starting from scratch, having all the features they want from the start, and having those costs absorbed by their home mortgage payments. Here are a few perks of buying new construction homes.
New Construction Homes Can Be Personalized With Ease
New construction homes and custom builds let owners personalize their homes without dealing with time-consuming, costly renovations and remodelling efforts. Of course, custom homes typically allow buyers to create and design the home from scratch using the latest building technology, while a new home in an established or new neighbourhood may have limited customization options.
Ground-up builds and semi-custom homes allow owners to pre-select the finishes they like and create a floorplan that suits their family's needs and lifestyle. Semi-custom builds represented as model homes in master-planned communities may have some limitations for buyers. Still, they allow many of the most desirable features to be swapped out with other options. Buyers might be able to:
Add extra rooms
Upgrade to specialty flooring
Include built-in storage
Request custom cabinets
Request luxury bathroom and kitchen installations and fixtures
All of these become possible when working with reputable custom home builders.
Everything Is Up-to-Date in New Construction Homes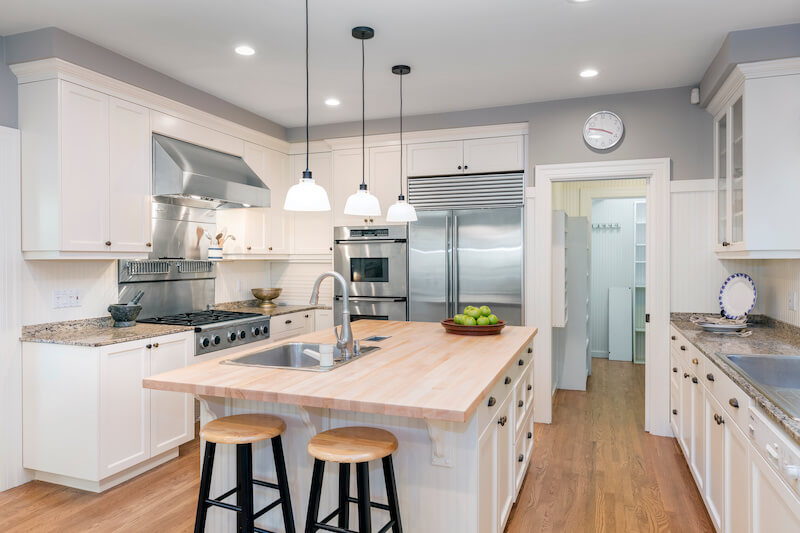 Enjoy the convenience of having brand new appliances and systems and a modern look and feel in a new construction home. Those buying new homes will have confidence in their abode, knowing that no previous issues sourced by previous owners will be a burden. It's not unusual for some homeowners to do a few self-repairs that could be problematic down the line.
An example would be mechanical and electrical issues that an owner fixes temporarily or without the skills and know-how to handle a long-term repair. In other cases, previous owners may have made some repairs and structural changes and constitute unpermitted work if the proper codes and permits were obtained. Another big issue with buying a pre-built home is holes in walls or unsightly patching to fill holes from art and other installations.
In contrast, new homes are clean and fresh from day one, and there is no need to be concerned with problems that result from deferred maintenance. There are no worries about asbestos or lead paint being used in a new home. Owners also benefit from having most or all appliances covered by the builder's warranty or the manufacturer.
New Homes are Energy-Efficient
One of the biggest benefits of buying a new construction home is that you can be sure it will use the newest technology and energy-efficient materials. New homes are built with quality insulation, windows, and appliances, as well as other features like tankless water heaters or solar panels that help reduce energy costs. Additionally, the more energy efficient your home is, the less you'll have to spend on monthly utility bills.
When building a new home, you can request appliances certified by ENERGY STAR Canada, which will help reduce your energy usage. You can also speak to the builder about using alternative materials, such as non-toxic paints and low-VOC carpets, for better air quality. The combination of these features is sure to provide a healthier and more comfortable living environment for years to come.
What to Know Before Buying New Construction Home
Buyers will need a bit of patience while waiting for a new home to be built or for a semi-custom spec home to be move-in ready. This is particularly true in cooler climates and communities with long winters. From timeframe to customization considerations, here are some things new home buyers should be prepared to handle.
Negotiating for New Homes Is Different From Resale Homes
Resale homes have a listing price, but sellers are often willing to negotiate and make concessions on pricing. This is not the case in new, custom or semi-spec homes. Builders and the community's agents know how appealing new homes are and have a goal of maintaining property values for years to come.
With this in mind, savvy buyers can use a different approach when bargaining with selling agents. During the design phase or when touring model homes, make inquiries about having a few complimentary upgrades to the interiors or appliances rather than asking for a lower price.
Building May Take Longer Than Expected
According to the Canadian Home Builders Association, new home buyers should be prepared to wait between 6—10 months for the home to be completed. This is the case when everything runs smoothly when obtaining permits and financing and having supplies readily available. Inclement weather and other hindrances can ultimately take up to two years to complete.
If building permits are delayed due to paperwork problems or conflicts with getting approval for the construction, it can add weeks to the build, so buyers need to be cautious before putting their own home up for sale. The last thing a new buyer wants to face is an extended period in a rental, staying with friends or living out of a hotel.
Check What's Included in the Base Price
When viewing model homes, it is essential to remember that they represent the "possibilities" the builder offers. Many of the installations and features in model homes are not included in the base price advertised in the community. Builders want to showcase their best work, so those high-end cabinets and countertops or hardwood floors may cost extra. Be sure to clarify with the showing agent precisely what is standard versus upgrades to avoid sticker shock when signing a contract.
Be Prepared When Buying a New Construction Home
Those looking to avoid any potential headaches that can come with a resale home and those looking for an array of customized options should consider investing in a new construction home. However, certain limitations may exist while exploring all the possibilities during the design and construction process.