6 New Technologies Your Home Contractor Might Use
Posted by Frank Polsinello on Wednesday, November 18, 2020 at 8:34 AM
By Frank Polsinello / November 18, 2020
Comment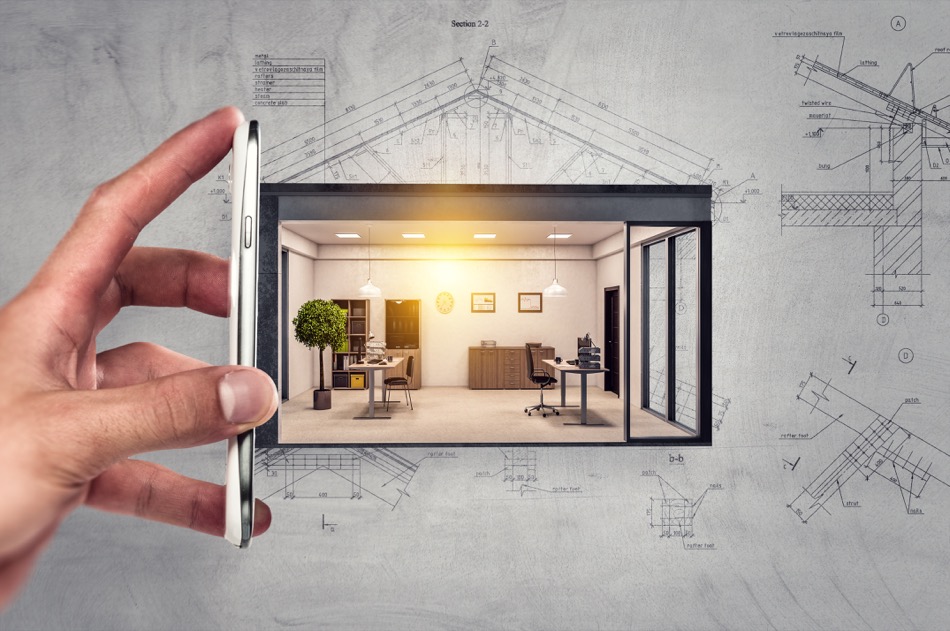 The technology industry is changing on a daily basis, and many of those changes are having an effect on the new construction home building industry. As a result, contractors may use a variety of modern tools to make the construction process easier. Modern technology can be used to improve energy efficiency, streamline communication throughout the building process, and even speed up the building process. The following technologies should be identified before beginning a new construction project with a contractor to ensure a successful result.
New Technology #1: Modern Apps
Good communication is important throughout the home building process. Communication apps help contractors manage communications with subcontractors, construction partners (like architects), and the homeowner all in one place. Many of these apps generate contracts and change orders and other important documents quickly and efficiently, so the contractor can respond to customer inquiries in a timely manner. This helps ensure that everyone is on the same page throughout the construction process.
File-sharing apps are also important in the construction industry, because they allow the contractor to swap and share documents and plans that all involved parties must review. Finally, project management software is quickly becoming a critical tool for home builders. Project management software helps contractors stay on top of deadlines, avoid miscommunications, and juggle multiple conflicting priorities.
New Technology #2: 3D Printing
3D printers are typically used by business owners and hobbyists to make small objects. However, one thing that the construction industry is discovering is there's no reason why 3D printers can't be used on a much larger scale.
Construction-grade 3D printers are not often used, but soon, these devices may become a staple of construction outfits all over the world. 3D printers have the ability to create structures relatively inexpensively and quickly, so as the technology becomes more accessible, they're likely to enjoy wider use.
New Technology #3: Lasers
Lasers have recently taken the place of traditional levels and measuring devices. They're a lot more accurate than traditional devices, and they're fast and easy to use. These products were once rare on construction sites because they were prohibitively expensive, but in recent years, they've become more affordable and widespread.
New Technology #4: Tablets, Smart Phones
With the use of tables and smart phones, modern home builders are connected to the cloud and email while they're on the work site. This enables them to respond to client inquiries quickly while managing multiple priorities at once. Nearly every contractor who builds homes will make some use of this technology.
New Technology #5: Augmented and Virtual Reality
Virtual and augmented reality technologies can be used by contractors in a variety of ways. On the job site, contractors can use VR headsets to assist with the construction process. Specifically, VR headsets can be used to identify possible safety hazards, facilitate 3D modelling, and even give homeowners a tour of their property before it's ever built.
New Technology #6: Unusual Materials
New technologies have been responsible for innovations in construction materials. Often, these materials can improve the energy efficiency of new homes. Below are some materials homeowners may use:
Interlocking bamboo. This modular building product is a sustainable material that looks and functions like hardwood.
Pollution-absorbing bricks. These materials help clean the air and help ensure that the air inside the home is safe and clean.
Self-healing concrete. This material fills in cracks that naturally form in concrete, preventing blemishes and other structural problems.
Pick the Right Contractor
Those planning to build a new home soon should hire the right contractor, and look for someone who is open to the use of new technologies. While a contractor may not use all technologies listed above, it's important for people to hire someone who recognizes the way new technologies can affect the finished product and improve the client experience.
Technology can make a new home more energy efficient, can reduce potential communication problems, and can even help speed up the building process. Overall, technology makes for an improved home building experience.
People who would like to find out more about what kind of technologies their contractor uses can ask their contractor if they use new software, or about the modern tools they use to build homes.