Pros & Cons of Owner-Occupied Investment Properties
Posted by Frank Polsinello on Wednesday, March 22, 2023 at 11:00 AM
By Frank Polsinello / March 22, 2023
Comment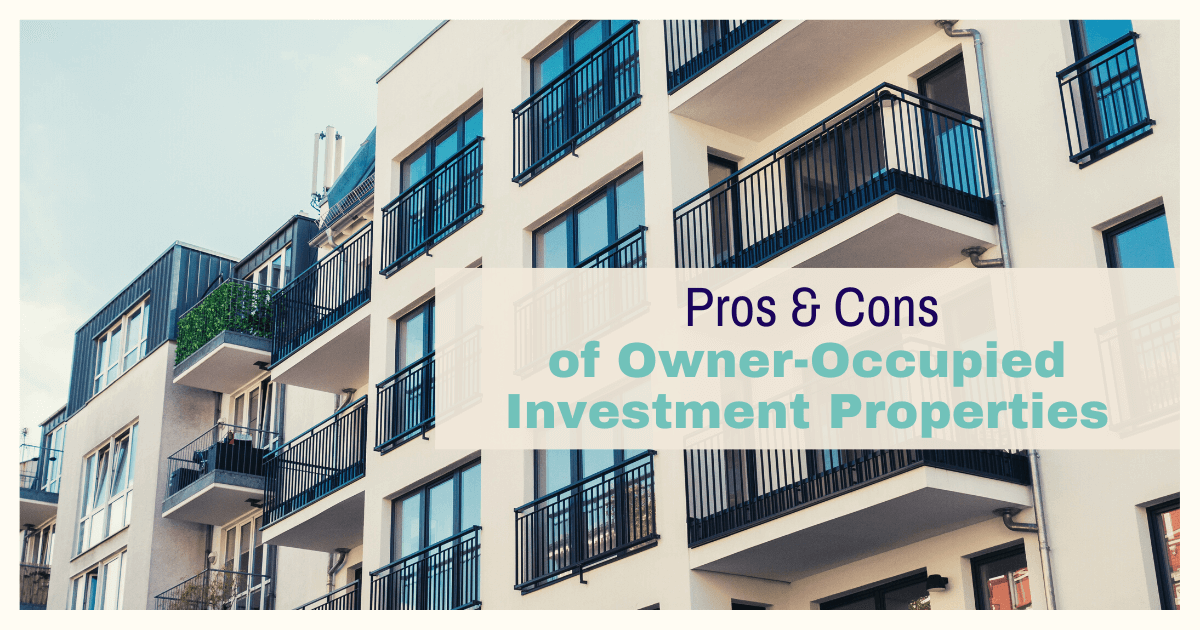 Investing in a multi-family property can be a wise move, whether the owner decides to occupy a unit on-site or not. However, some buyers of these properties decide to be hands-on landlords. Is this a realistic option for you? Read on to explore some pros and cons of living in a multi-family property you own.
Pros of Living in Your Investment Property
Investing in owner-occupied multi-family homes does have some advantages. Buyers will only need one mortgage to cover their home and their investment property, and there are other benefits like lower down payments and being readily available should an emergency arise. Living on-site also allows an owner to have greater control when choosing tenants compared to absentee owners or investors.
Lower Down Payments
Since 2010, Canadians have been mandated to make a minimum 20 percent down payment on non-owner-occupied investment properties. While it's typically wise to put as much down on a multi-family property as possible, those looking to minimize what is paid up-front should consider occupying a unit themselves.
Owner-occupied multi-family properties will only require a 5–10% down payment, but this figure varies depending on the number of units the property has. Another rule was put into place in 2016 for properties that sell for more than $500,000 that will be owner-occupied. In this case, the minimum down payment is equivalent to five percent of the first $500,000 with an additional 10 percent for the remainder of the selling price. This alone could make living on-site worthwhile, even if buyers don't plan to be active as landlords or self-manage the property.
It's Easier to Qualify For a Mortgage
Beyond lower down payments, investors who plan to reside in their multi-family property will qualify for a rental offset from their lender. On average, lenders will offer an offset between 50 and 70 percent of the property's projected income. This can be used to cover mortgage payments, utility costs, and property taxes.
Factoring in these deductions, it can be much easier for borrowers to qualify for a mortgage when buying a multi-family property that they plan on living in. While the final qualification method is determined by cash flow assessment of the property's income, owners will also need to provide lenders with the following:
Agreement of purchase and sale
Proof of income and necessary down payment
Proof of existing renters if any are present
Zoning documentation to prove the property is residential vs. commercial
Easy Access For Maintenance & Emergencies
Being on the property can be beneficial for owners who plan to manage the property versus hiring an outside company. When an emergency occurs, the owner will be available to tend to it quickly, whether through a self-done repair or getting a contractor on the scene expediently.
Ultimately, this could prevent a small problem from becoming a major one. On-site owners also can keep a closer eye on things in the neighbourhood and make changes as deemed necessary. Timely responses by landlords also keep tenants happier, which can translate to higher retention rates and less tenant turnover.
Multi-Family Properties Come in Different Sizes
If you're new to investing and property management, you don't need to dive head-first into buying a massive building with room for multiple families. If this is your first time in such a hands-on position, you may feel more comfortable starting with a duplex instead of a triplex or quadplex. Living in half of a duplex while renting out the other half means you're only responsible for one other family instead of four, so it's great practice to help you determine if you want to expand your real estate portfolio in the future.
Cons of Living in Your Investment Property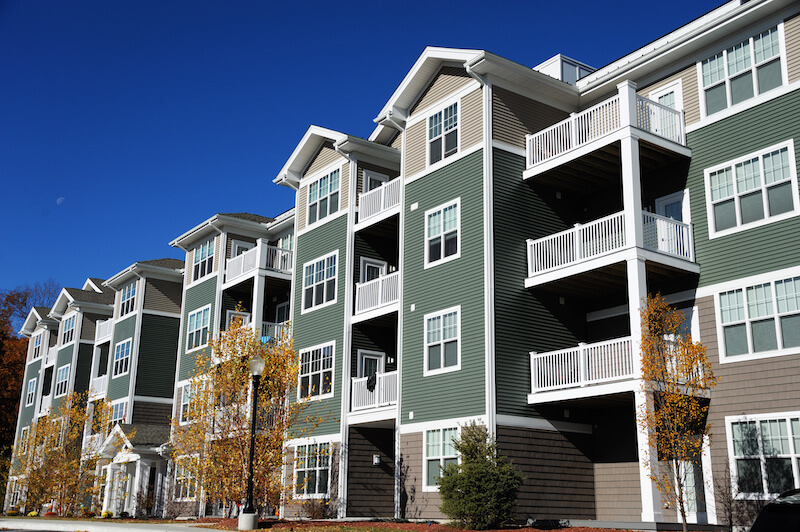 While the pros sound sweet, there are a few possible drawbacks to being an owner-occupier and investor. As a landlord on-site, a certain level of management will be required, and some tenants are hesitant to live on a property where the owner is present full-time. Here are a few potential cons of living in a privately owned investment property.
Higher Mortgage Default Insurance Rates
It's essential to note that while making a down payment on an owner-occupied investment property is less than 20 percent, that lower up-front cost may require the buyer to have mortgage default insurance. The cost of this coverage is likely to be higher should the investor not live there, with rates averaging up to 30 percent more for off-site owners.
It is rare for an investor to be required to have mortgage default insurance when they make an initial 20 percent down payment, but this will vary by lender. Most lenders will offer buyers better interest rates and mortgage terms with a solid down payment.
Easy Access Goes Both Ways
As mentioned earlier, having easy access to the property by living on-site does have its perks. Yet, this is a two-way street that might be a deal-breaker for some investors. Owner-occupants often need to make a few adjustments to adapt to living in a multi-family property and being "in charge" of the residence.
Owner occupancy can involve living with noisy neighbours, and it's not unlikely that a few tenants will come knocking at the door when anything goes awry in the community or in their private unit. Ultimately, investors will need to be ready to sacrifice a bit of their privacy when living in their multi-family property.
Make a Multi-Family Investment a Personal Home
If you're considering buying a multi-family property, why not make it your own home? Getting started in investing with owning a multiplex might be more realistic when buyers occupy a unit, which is easier when choosing a larger multi-family property size. With perks like a lower down payment, the ability to make fast repairs, and keep an eye on the property, living on-site could be right for you.