Heritage Homes Toronto: Pros & Cons of Buying Historic Property
Posted by Frank Polsinello on Wednesday, November 24, 2021 at 1:16 PM
By Frank Polsinello / November 24, 2021
Comment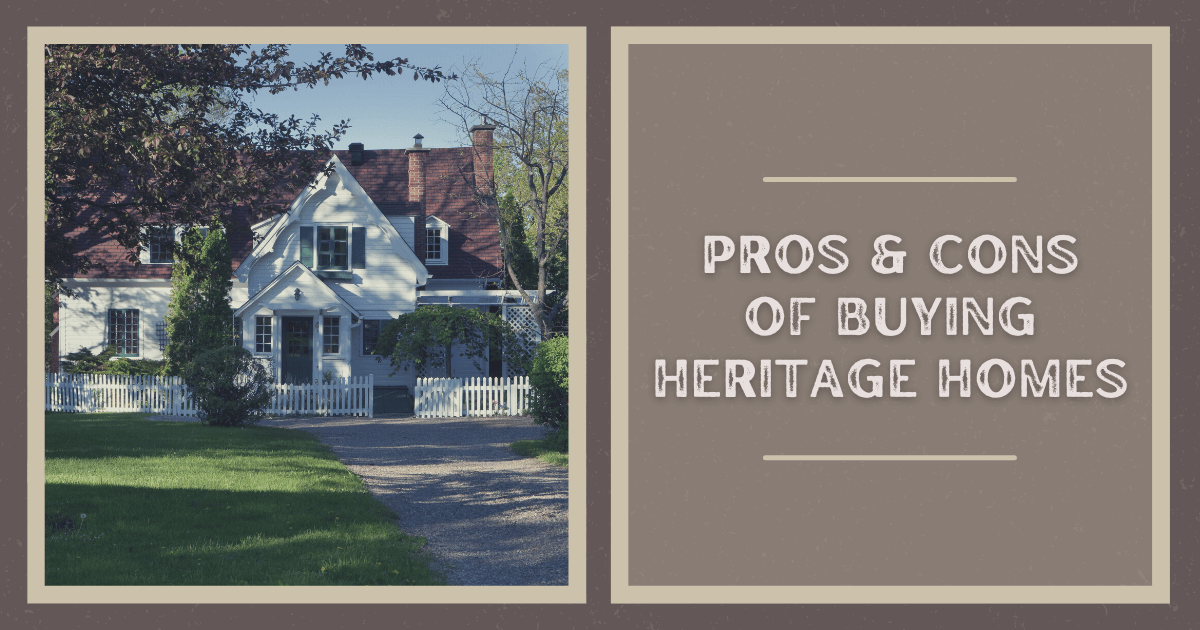 Buying one of the heritage homes in Toronto or anywhere in Ontario means potentially stepping into a property of significant or unique distinction. The Canadian Heritage Acts are individual for each province, so what may qualify as a heritage home in Ontario may differ slightly from British Columbia. However, the pros and cons of buying a historic home in any region are similar and should be considered before closing a deal. Keep reading to learn all about the pros and cons of buying a historic home in Toronto.
What is a Historic Home?
A historic home, known as a heritage home in Canada, must have specific qualities to earn its name. Unlike the United States, where individual states may require a home to be 50 years or older to be considered historical, Canada differs slightly. Not all heritage homes are old, and there isn't a specific age requirement.
The Ontario Heritage Act provides the criteria that determine if a home may be designated as historic and eligible to be added to the Heritage Register. It must meet one or more of the criteria that include but is not limited to:
It has a design or physical value because it's a unique/rare example of craftsmanship, material, construction and displays a high level of technical achievement.
It has historical value because it's associated with a specific event, person, or institution with significance to the community. It shows the work of a builder (artist, etc.) who is significant to the community.
It's a landmark.
Pro: Unique Character and History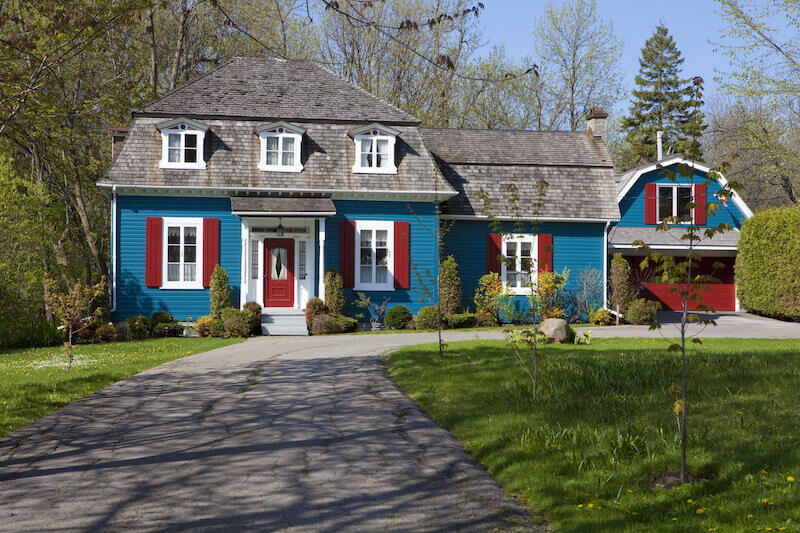 Homeownership comes with unique challenges, especially when buying an older or historic heritage home. One of the most significant benefits or pros to a heritage home is the fact that it comes with its distinctive character and history. It's an opportunity for a homeowner to be part of something special, live within a historical space, and help keep it alive for future generations.
Many heritage homes in the region are located within established neighbourhoods, rich in history and culture. The property may feature stately, mature trees because of its age, or it may be nestled in the heart of a thriving historic neighbourhood filled with easy to reach boutique shops, dining, and artistic venues. The location alone can be a benefit for buying a heritage home.
Owning a piece of history has an allure. Without homeowners seeking and buying registered heritage homes or ones that can be added to the registry, some history could be lost. If a buyer doesn't recognize or consider the significance of a heritage home, that property's unique connection to the community and history may disappear amid renovations, refacing, or even demolition.
Pro: Tax Benefits and Steady Home Value
The preservation of heritage homes can help breathe new life into communities that may have been at risk of decline. Because preserving a historical property helps the community, there often are specific tax benefits available. In addition, a maintained heritage home typically holds its value even when the real estate market slumps. Tax benefits and a steady home value are two more positive benefits to consider when buying a historic home.
In Toronto, the Heritage Tax Rebate Program may help homeowners recoup costs related to maintaining the property's historical significance. A few examples of eligible work may include repairs and maintenance to:
Chimneys
Exterior doors, facades, stairs, walls, and windows
Fences
Foundations
Roofs
Porches
Some repairs and maintenance may not be eligible. The Heritage Tax Rebate Calculator may help determine if a tax rebate may be earned and how much. When considering updates or repairs to a heritage home located within a historic district, additional restrictions/rules may need to be followed before any work can be done.
There is less leeway for the renovation of a heritage home than there is for a non-historical property. Certain modernizations may not be allowed because they would alter the historical significance of the property.
Cons: What to Be Aware of in Historic Homes
Any home can have issues. Older homes, particularly ones with historical significance, may have more problems than the average residential property. It's essential to be aware of the type and number of common issues for the heritage home in question. For example, a Victorian house in a historic district is likely to need regular exterior painting. The homeowner may have to adhere to district regulations regarding the type of paint and even the colours allowed. If this type of upkeep seems too much, that might be one of the signs to skip a historic home.
Older homes can also have electrical, plumbing, and HVAC issues. Rewiring to upgrade for safety codes and other similar repairs can come with a high price tag. Structural problems also may be present when looking at an older, historic home. Foundation fixes are also expensive and may be necessary to prevent severe damage that could cost serious money down the road. Anyone interested in a historic home should learn how to identify foundation problems early.
Because a heritage home has cultural and historical significance, the homeowner may need to deal with repairs versus the easier part/item replacement path. When a repair doesn't work, the replacement usually needs to be historically accurate (both in materials and form), which may be more expensive than a standard replacement purchased at a local retailer. In some cases, an artisan specializing in historic home renovation may need to be consulted/hired.
Owning a Heritage Home Is a Unique Experience
A heritage home presents the opportunity for a buyer to be a part of a community with a passion for preserving history and architecture, art, and local culture. Homeowners typically want to have a unique living space, something special to call their own. Buying a historic heritage home can help fill that need. It does come with a few particular pros and cons, but it's also likely to be a one-of-a-kind experience in the Toronto real estate market.