4 Types of Real Estate Investments
Posted by Frank Polsinello on Wednesday, December 16, 2020 at 7:00 AM
By Frank Polsinello / December 16, 2020
Comment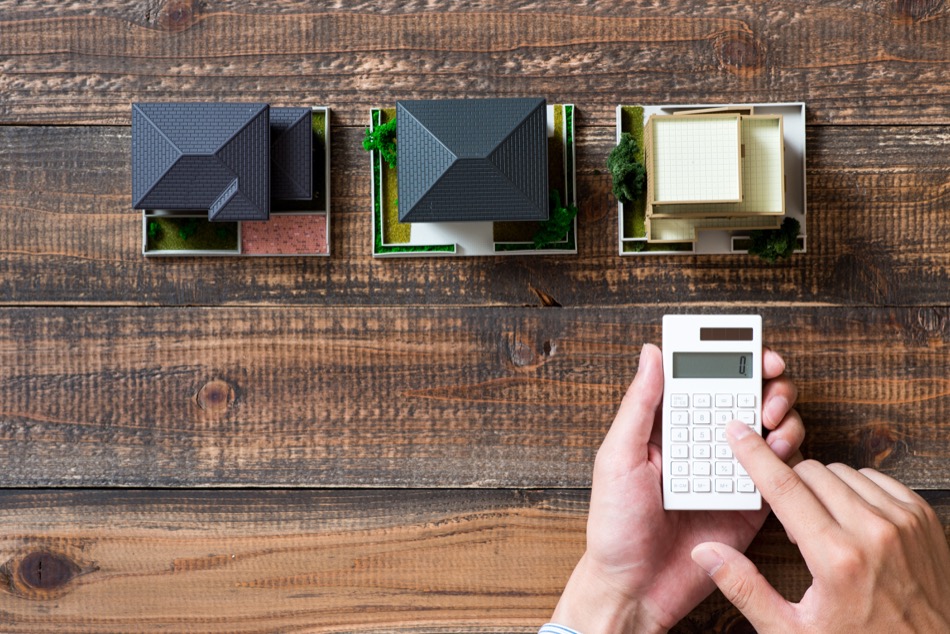 Real estate has remained one of the most popular investment types for people who wish to expand their portfolios. Plus, with endless blogs and TV shows featuring house flipping professionals, many people are wondering whether real estate investments are the right path for them.
Real estate can seem complex, but the types of investment properties available can be broken down into four basic types. Each has its own challenges and its own benefits. Learning more about them can help potential investors identify where they should start.
For informational purposes only. Always consult with a licensed real estate professional before proceeding with any real estate transaction.
Raw Land
Land without an existing structure on it can be a great place for beginner investors to get started. Often, it is the least expensive type of real estate that an investor can buy. However, buyers should do some research first, as improvements to the land can increase the total cost.
Some investors make a small but lower effort profit by purchasing land and making a few minimal improvements. These can include clearing vegetation and adding an easily accessible driveway. Others choose to build houses, apartments, or other types of buildings that can increase a property's ultimate value.
When buying land, investors need to research carefully to make sure the property is a good purchase, and ask questions such as:
Are utilities already available? Having power, water, or sewage run to the property can make an affordable property very expensive.
Is there road access, or is it blocked by another property?
Apartments, Condos, and Single-Family Homes
Residential properties are often the first type of real estate that investors try to buy, often because they are familiar with this type of property through the purchase of their own home. People who invest in residential real estate have a few options for making a profit including the ability to leverage the real estate. Some people focus on making small improvements on undervalued properties, then selling the property for a profit. Others become landlords and collect a return each month on their investment.
When starting with this type of investment, investors should understand how much work a property will need. Before becoming a landlord, investors should estimate the costs associated with owning a property, and how issues like repairs and missed months of rent will affect their overall income.
Commercial Real Estate
Somewhat more advanced investors or those with greater funds available may wish to look at the returns of commercial real estate. There are many types of commercial properties to purchase. At one end are standalone retail buildings and strip malls. At the more ambitious end are office parks and skyscrapers.
Many investors find commercial real estate far more stable than residential investments. A commercial landlord has fewer obligations to perform maintenance than a residential one, as most commercial leases make the tenant responsible for maintenance. Plus, because commercial leases tend to last for several years, there is less time spent searching for tenants for vacant properties.
One of the potential barriers to commercial real estate investment is that the sums of money required to get started are often far higher than for land or residential property. However, investors with a great deal of capital to work with may find that this is a great way to get a return on their money.
Industrial Real Estate
Industrial properties can include warehouses, factories, mines, and other types of enterprises. These properties tend to be larger than other types of commercial properties. Pricing will often depend on the region of the country, the size of the property, and its intended use.
In general, an industrial property will have to be adapted to suit the needs of a potential buyer or tenant. People who own industrial properties should have legal counsel who understand the applicable zoning regulations and the environmental laws that govern that property's use. One of the top benefits of working with industrial tenants is that this is a niche that typically has low turnover. While it can take more time to find the right tenant for a property that doesn't already have one, there is less time spent looking for new tenants in between.
These are just the most general types of property available for real estate investors who are exploring their options. Each has benefits and drawbacks that will be unique to each property, each region, and each investor. By learning about the market, having a clear idea of what sort of time and financial investment is needed, and knowing what sort of return is possible, potential investors can discover some great possibilities.
For informational purposes only. Always consult with a licensed real estate professional before proceeding with any real estate transaction.