Real Estate Photography Tips for Home Sellers
Posted by Brandon Polsinello on Thursday, September 1, 2022 at 9:24 AM
By Brandon Polsinello / September 1, 2022
Comment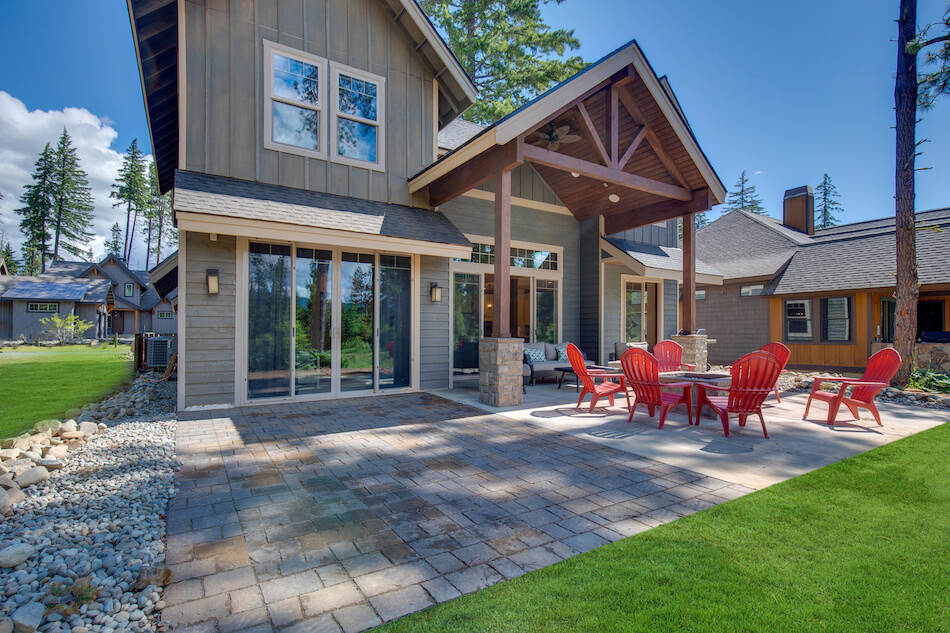 Most people in the market for a new home will look at photos online before looking at other details about the property and neighbourhood. This means that having great interior and exterior photos is essential to capture a homebuyer's interest.
If you live in a snowy climate, it may seem logical to feature wintry photos of your home. But a quick look at homes for sale in Toronto, for example, will yield few (if any) snowy photographs.
This is because real estate professionals recommend taking landscape photos in the summer. The skies are usually blue during the summer, and the grass and foliage are green and attractive. This concept is what introduced "green photography" to the picture-taking world and can undoubtedly help capture a potential buyer's attention. Familiarizing yourself with real estate photography tips and green photography will enable you to maximize your home's curb appeal and sell it for top dollar.
Green Photography: What Is It?
When taking photos during the winter, the term used to define the practice is "white photography." Indeed, a few snapshots of fresh powder on the lawn and atop the home can be appealing. However, attempt to make the primary photo one taken on a clear day in spring, summer, or early fall to make a remarkable impression on the home's listing.
Aiming to take photos during the time of year when landscaping is at its lushest constitutes the practice of green photography. This approach is ideal for maximizing curb appeal, even when selling a property in a snowy environment. Ultimately, this could help homes sell faster and improve profits. Keep in mind that sellers who plan to use videography or drone technology will also benefit from taking shots during warmer seasons.
Key Benefits of Using Green Photography When Selling
One of the biggest perks of green photography is that warmer weather allows grass, bushes, trees, and colourful flowering plants to flourish. Not only does this make the property look attractive for passersby checking out the "for sale" sign, but it will also look stellar during a photoshoot.
Beyond the landscaping itself, including a few tasteful embellishments of greenery and flowers on or near exterior amenities and installations can bring more life to the scenery. Take a few additional photos of spruced-up outdoor spaces, such as:
Decks & Patios
Gazebos & Pergolas
Pool & Spas
Garden Pathways
Water Features
Fencing
If you're planning on selling your home, you should make the overall goal to showcase any exterior home features and landscaping that stand out from other homes in the community. A bit of strategic planning and the use of green photography has the potential to add value to a property and reduce selling time.
An exception could be when white photography is the best way to showcase the winter scenery. For example, homes in or near ski resorts intended to be sold as investment properties may want to employ white photography.
Other Elements of Great Landscape Photography
Sellers who want to bypass paying extra for a pro to do a photoshoot of their home are likely considering doing it themselves. Following a few pointers for landscape photos can tremendously improve their quality even when using a top-of-the-line camera.
Great lighting is optimal when photographing outdoor elements, so choose a clear and sunny day for the shoot. Also, contrast is a seller's friend in the realm of photography. It helps cameras focus better and highlight areas you want to attract the viewer's attention to. A note of caution: a bit of minor editing is acceptable, but going overboard with them can mislead buyers, which is never good.
Selling a Home? Shoot for Green Photography Sessions
Photos of a property's exterior are one of the easiest ways sellers can give a good first impression to buyers shopping for a home online; then, all that's left is staging your home's interior. So, spruce up that landscaping and choose to have photos, videos and drone footage scheduled when the area is in full bloom and the skies are blue for optimal results.
For informational purposes only. Always consult with a licensed real estate professional before proceeding with any real estate transaction.