4 Reasons to Love Living in Aurora's Bayview Wellington Neighbourhood
Posted by Frank Polsinello on Wednesday, January 18, 2023 at 4:00 PM
By Frank Polsinello / January 18, 2023
Comment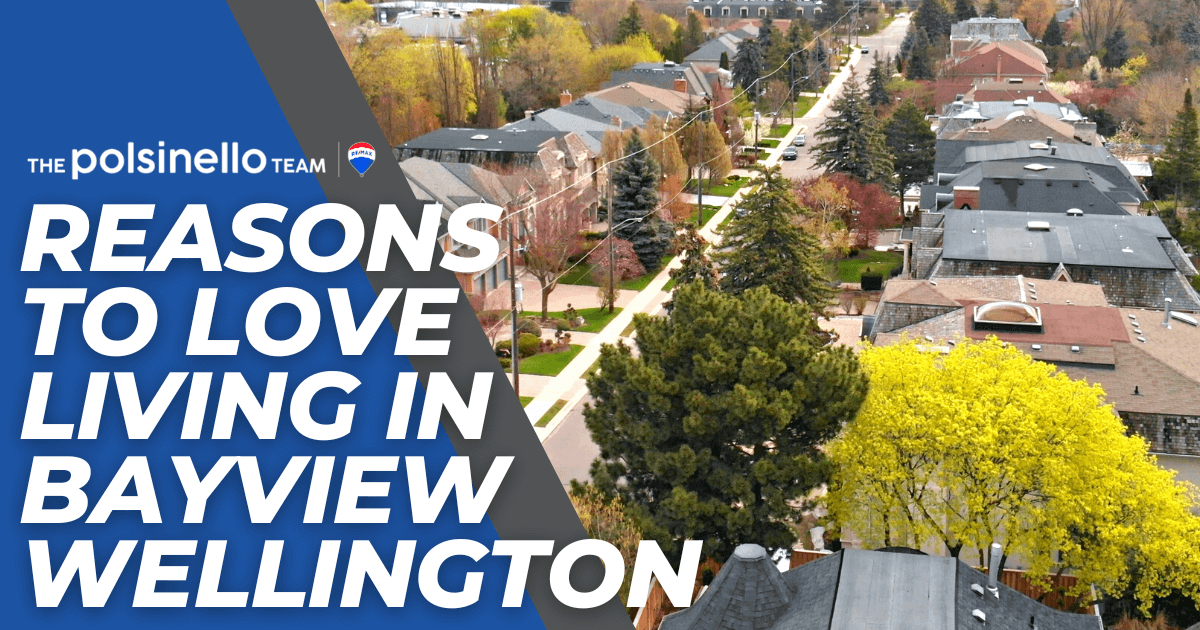 The Bayview Wellington area has a lot to offer newcomers moving to Aurora, starting with its wide range of real estate styles for all types of buyers. There are plenty of outdoor activities here, from golf to viewing beautiful public gardens and hiking on area trails. Shopping and entertainment are centrally located in the neighbourhood, and it's only a 40-minute commute into Toronto, barring rush-hour traffic. Here are some of the top reasons to love the Bayview Wellington neighbourhood, one of Aurora's most affordable neighbourhoods.
Real Estate Styles for All Buyers
Whether someone is looking to trade up, downsize, or become a first-time homebuyer, Bayview Wellington has plenty of options. Housing types here range from detached single-family homes to townhomes and condominiums. This is a pretty place to live, with tree-lined residential streets, and the views are easy to enjoy with a walk. Much of the architecture here is traditional, with many brick-surfaced homes, front porches, and decorative gables.
The median listing price for homes in Bayview Wellington is approximately $1 million. It's possible to find three-bedroom, two-bath detached homes with a garage in the $900s; condo units in the neighbourhood are limited in number but list from the $700s. The neighbourhood's share of Aurora luxury homes can list for as much as $5 million.
If school boundary lines are a consideration for buyers, they can use the York Region District School Board's Find My School app to check addresses. Most of the public schools in Aurora are located within the boundaries of the Bayview Wellington neighbourhood.
Outdoor Adventures Around Every Corner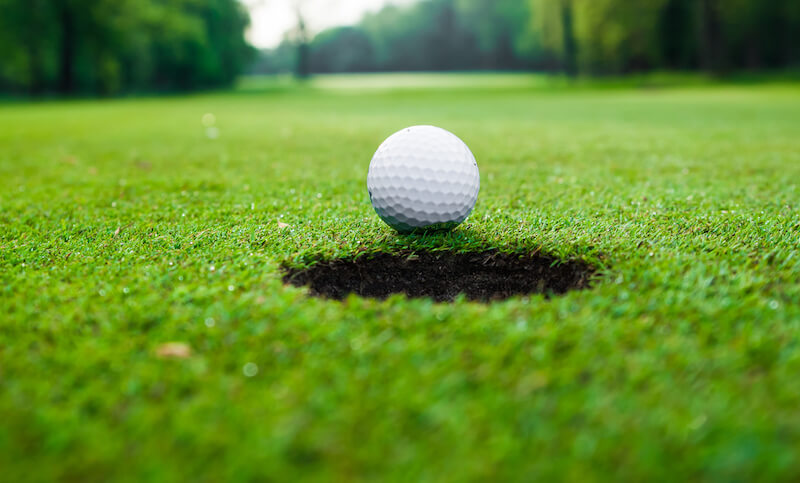 Aurora makes it easy for residents to get outdoors for fresh air and exercise. More than 320 hectares of land in the town is set aside for parks and nature preserves, and much of that is within Bayview Wellington. An extensive trail system connects many of Aurora's best parks, allowing someone to bike, jog, or hike through various outdoor settings. Trails run through forests, preserved wetlands, city parks and river valleys. There are currently 62 parks in the town of Aurora.
The Tim Jones Trail is the most extensive trail in the city. It originates in Optimist Park, in the north part of the neighbourhood, and extends south of Wellington. This trail connects important landmarks in Bayview Wellington, including the Aurora Family Leisure Complex, Town Hall and the Senior Centre. There are so many additional trails in Bayview Wellington that a person could choose a new one to explore every week with the city's Trails Map.
People who love getting out on the golf course will also love this part of Aurora. The following golf courses—which are among Aurora's best golf courses—are all located within Bayview Wellington or just a short distance outside the neighbourhood:
St. Andrew's Valley Golf Club
St. Andrew's East Golf & Country Club
Magna Golf Club
King's Riding Golf Club
King Valley Golf Club
Beacon Hill Golf Club
Bloomington Downs Golf Course
DiamondBack Golf Club
Westview Golf Club
Emerald Hills Golf Club
Convenient Access to Shops & Entertainment
The Aurora Centre is centrally located on Bayview Avenue, making it just a 5- to 10-minute drive from almost anywhere in the neighbourhood. Residents can take care of most of their daily shopping and errands at the Aurora Centre, and with the typical ease of driving in Aurora, doing so is usually quick and simple.
The major stores at the Aurora Centre include Sobeys grocery store, Canadian Tire, GoodLife Fitness, and PetSmart. There are a number of beauty shops, a spa, a TD Canada Trust bank branch, and several small restaurants and diners. The Cineplex Odeon is the largest movie theatre in Aurora and is located at the Aurora Centre.
Directly south of the Aurora Centre is a separate and smaller outdoor mall called the Aurora Gateway Centre. Its big anchor stores are a Home Depot and a Longo's grocery store. It also has a clothing store, a toy store, beauty shops and banks, and many small restaurants and diners.
The SmartCentres Aurora North mall is located on Wellington Street, just west of the 404 freeway. This large mall has a Walmart, a Best Buy and a Golf Town store. It has more restaurants and shops than some other malls in Bayview Wellington.
Above-and-Beyond Neighbourhood Amenities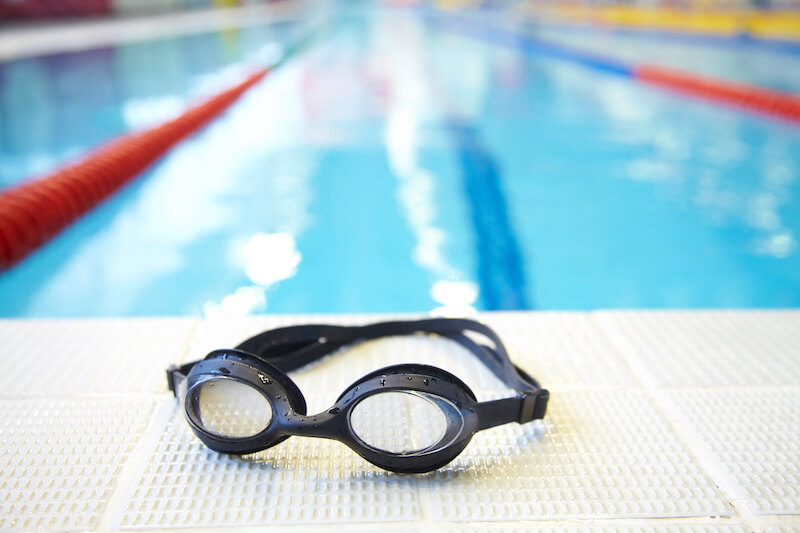 Bayview Wellington has some fantastic community amenities that enhance life for everyone in the neighbourhood, anchored by some of Aurora's community and recreation centres.
The Aurora Community Arboretum, for example, is a beautiful 40-hectare outdoor greenspace open to the public. A series of trails running through the Arboretum take visitors through immaculately maintained trees and flower gardens. Visitors can watch for birds and other wildlife along the trails, some of which border the East Holland River. It's rare to find a large meadow in an urban setting like this, but that is what visitors can expect at the northern end of the Arboretum. The best time of year to visit is between late spring and early fall.
Retirees love the Aurora Seniors Centre, which offers a wide range of programs, exercise and social activities for older residents. Seniors can get together for a regular card game or join the book club, gardening group, or choir. Exercise programs include badminton, pickleball, line dancing, walking groups, and Tai Chi.
The Aurora Family Leisure Complex is another favourite venue for many living in Bayview Wellington. The facility has an indoor ice rink open year-round with drop-in and family skate times, and an outdoor rink. It also has a gymnasium, an indoor swimming pool with aquatic activities and classes, a fitness studio, and many more activities available for monthly memberships or per-class basis.
Enjoying the Bayview Wellington Neighbourhood is Easy!
The Bayview Wellington neighbourhood in Aurora, ON, is easy to navigate and enjoy. Residents never run out of things to do in Aurora, and Bayview Wellington has a healthy share of the city's festivals and events. Ask anyone here—they'll tell you Bayview Wellington is a great place to live, work, and play!