Moving Tips: Security Options You Should Consider When Choosing A Storage Company
Posted by Frank Polsinello on Wednesday, March 16, 2022 at 8:58 AM
By Frank Polsinello / March 16, 2022
Comment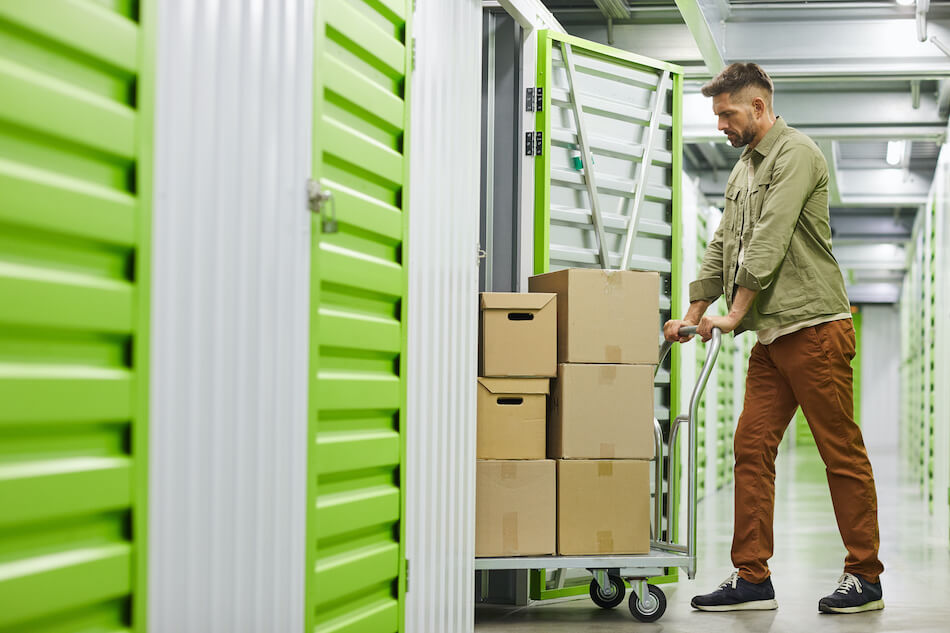 There is a lot to consider if you plan to move to Toronto. From scheduling moving trucks to finding the best neighbourhoods, the list can feel endless. The last thing you want to deal with is complications with your storage space.
Using storage during a move should make your life easier because it makes for fewer items to move, less to unpack, and more space overall. It offers you flexibility and room to manage your move better. To ensure your peace of mind, you need to make sure your storage location has the best security solutions in place.
We've compiled a list of the most important security technologies you should consider when choosing a storage space company. These security measures offer better protection to your belongings and reassure you that your items are safe. Keep reading to learn about the most important security measures to look for at your storage location.
Keyless Door Entry System
Keyless access control systems are becoming increasingly popular for businesses and home security systems. They balance security and convenience well without compromise. Unit owners have unique credentials that provide them access to the building, storage unit, and other necessary areas.
These credentials mean intruders cannot just walk into the building and gain access. They will need an authorized keycard. This reduces the likelihood of theft and protects peoples' personal effects better.
Different keyless door entry systems offer different credentials. Some prefer keycards, while others prefer fobs. The best keyless door credential is the mobile-based keycard, as the protection against theft is even stronger. Keycards and key fobs are vulnerable to theft, but if the card is on your phone, it is much harder to steal.
Let's say someone did steal your phone with the intent of accessing your storage unit. You have to access a locked mobile application to access the keycard. Without your passcode, they have very little chance of gaining access. Mobile keycards are one of the best keyless entry options as they are incredibly safe and easy to use.
Full-Service Security vs. Self-Service Security
The two most common types of storage spaces are full-service and self-service. The best type to choose depends on your storage needs. Each type also includes different security measures.
If you want constant access to your unit, you need a self-service storage unit. They are accessible 24/7 using your credentials. Self-service storage units are easy to access and completely flexible, so you can have your belongings whenever you like. They're more likely to utilize unmanned security solutions.
In other cases, you may not be close by to access your unit regularly, or you may not want to. In that case, a full-service storage space company is a great option. With full service, you must provide advance notice that you intend to access your unit. You may trade access convenience for the added security of an on-site guard.
Video Surveillance System
Every storage space company needs an effective business surveillance system to monitor the facilities. Video cameras are an additional security measure to ensure that no one has illegally accessed the facility. If an intruder is spotted, the camera will capture this, and security will mobilize to stop the intruder.
With that in mind, ensuring that your storage space company has an adequate number of cameras is essential. Fewer cameras can create blind spots for intruders to hide and evade security. We recommend viewing the facility before you commit to evaluating the video surveillance system.
Additionally, video security monitors authorized user behaviour inside the facility. If a unit owner attempts to access someone else's unit, the cameras will record this, and security will notice. Video cameras enforce proper behaviour and keep everyone's belongings safe in their units.
Storage Security Makes Moving Easier
If you're looking for a secure storage facility, be sure to ask about the security measures in place. Keyless door entry systems, on-site security guards, and video surveillance systems are all important features to look for when deciding. By choosing a storage unit with these safety features in place, you can rest assured and stay focused on your moving timeline when your belongings in storage are well-protected.