Hiring a Property Management Company: Pros & Cons For Real Estate Investors
Posted by Frank Polsinello on Friday, January 7, 2022 at 11:49 AM
By Frank Polsinello / January 7, 2022
Comment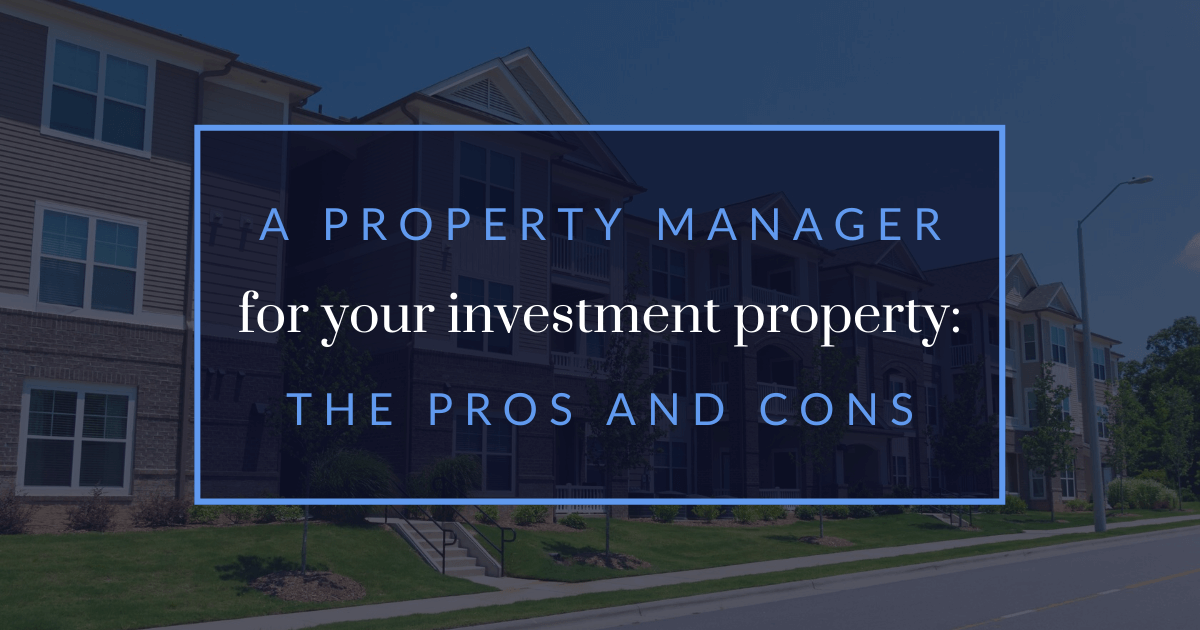 Are you thinking about investing in multi-family homes, such as a condo building or a collection of townhomes? Owning a multi-family home is one of the best types of real estate investments. However, managing a rental property requires significant effort. Whether you're a full-time real estate professional or a part-time investor, partnering with a property management company has several pros and cons. Keep reading to determine if hiring a property management company is the right choice for your investment property.
Do You Have Time to Manage an Investment Property?
Independently managing a multi-family investment property can be highly time-consuming. This endeavour can require more time and effort than a full-time job, as tenants may need attention at any time. Essentially, self-managing a multi-family property means that the investor is on call 24/7 to address everyday landlord responsibilities.
Handle Emergency Repairs
Tenant Complaints
Property Maintenance
Taking Payments & Assessing Late Fees
Screening and Approving Applicants
Processing Evictions
Finding New Tenants
These are only a few of the issues that will require the attention of new landlords and established ones managing their investment property. Those with flexible schedules or who work set hours may fully tend to all of their property management duties. Those working full-time jobs or investors that happen to own multiple rental properties might not have enough time to spare or the desire to meet such demands.
Ultimately, this could lead to property neglect, dissatisfied tenants, and a higher turnover rate. Investors who feel that they won't have adequate time to attend to their responsibilities for rental properties and tenants should give serious consideration to the idea of hiring a property manager.
How Close Do You Live to Your Investment Property?
Remotely maintaining a property can be challenging when the owners or investors don't live proximally to the units. One who lives miles or even states away isn't typically prepared to pick up and take a drive at any given time to make repairs, settle tenant disputes, or deal with rent collection.
When investors live far from the rental location, having a property management company ensures a staff member is on the ground at all times. At best, having a local agent on board can assist owners with having issues such as routine maintenance, emergency repairs, and other issues that arise.
Collecting rent and finding tenants are pivotal to keeping an owner's return on investment moving in a positive direction. Having an onsite place to pay is excellent for those who live nearby. Still, with a property management company on board, there are places where rents can be mailed or sent digitally, and their accountants process the funds and forward them to the owner's account.
When it comes to showing the property, marketing it, and screening applicants, investors living at a distance might struggle to find time to take the extra time and steps this requires. Property management companies have a team to handle these essential tasks to keep units occupied with viable and reliable tenants.
How Many Investment Properties Do You Manage?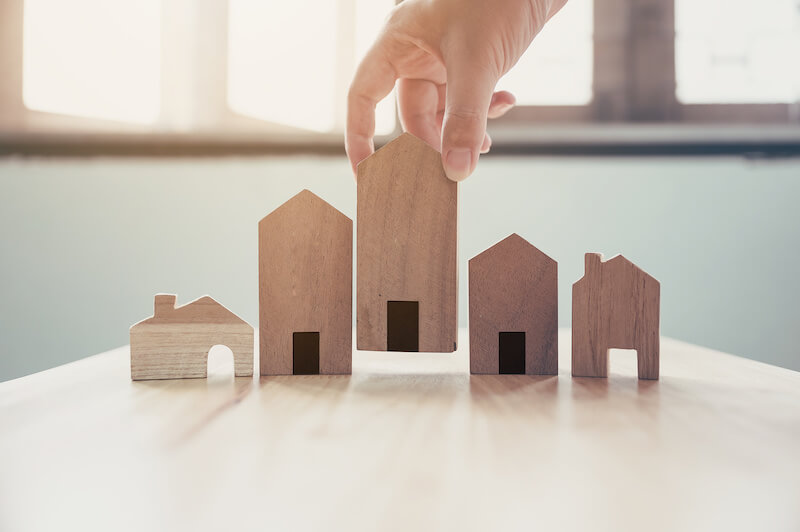 While managing a single rental property may be feasible for landlords who live nearby, are somewhat handy, and have experience in the field, taking on management duties for multiple properties poses a new set of challenges. Investors wanting to beef up their portfolio with rental properties need to have a solid strategy for managing them efficiently and effectively with an eye on retaining maximum profits.
Those with even one rental property or multi-tenant investment may qualify owners for practical limitations concerning liability and certain tax deductions by setting up a corporation for rental properties and incorporating property instead of operating it as a sole proprietor offers numerous perks for investors. Suppose an investment effort fails under a sole proprietorship and assets in the business won't cover debts after liquidation. In that case, the investors' personal property and assets may be garnished to cover them.
Those who incorporate and hire a property management company will have protection against liabilities, such as any situation in which the property could be sued. In such cases, the litigating party will only sue the management company, keeping investors' personal property out of the equation. This is because such assets are considered separate from the property under the corporation.
When investors incorporate rental properties, separating their rental and personal incomes can reduce their tax bracket. Investors may also be eligible for business tax deductions, including business expenses such as property management expenses. Property management companies can also assist single and multi-property investors with:
Maximizing Tax Deductions
Boosting Return on Investment
Implementing Competitive Rental Rates
Lowering Rental Expenses
Handling Payroll for Staff
How Much Does It Cost to Hire a Property Manager?
A property management company's services can take around five to 10 percent of rental revenues off the top to cover their efforts, property expenses, maintenance, and payroll for those who assist with the property's upkeep. However, their involvement can generally boost ROI for the property to boost the investor's profits overall.
While these companies may charge tenant placement fees for vacancies they fill, they increase investor profits with each occupancy they secure. They will actively market the property, screen applicants, and keep vacancies minimal. Property managers also have strong relationships with suppliers, maintenance experts, mortgage companies, and professional inspectors. This boils down to lower costs for investors and increases in ROI.
Is A Property Management Company Right For You?
It's not recommended to randomly choose any company to handle managing investment rental properties, whether one or multiple locations. Not all companies are as reputable as others, and they will have their rates for services. Be sure to ask around, read reviews, and inquire with local real estate agents for recommendations before committing to any property management company.