Should You Convert Your House to a Duplex? 4 Things to Consider First
Posted by Frank Polsinello on Friday, June 24, 2022 at 10:38 AM
By Frank Polsinello / June 24, 2022
Comment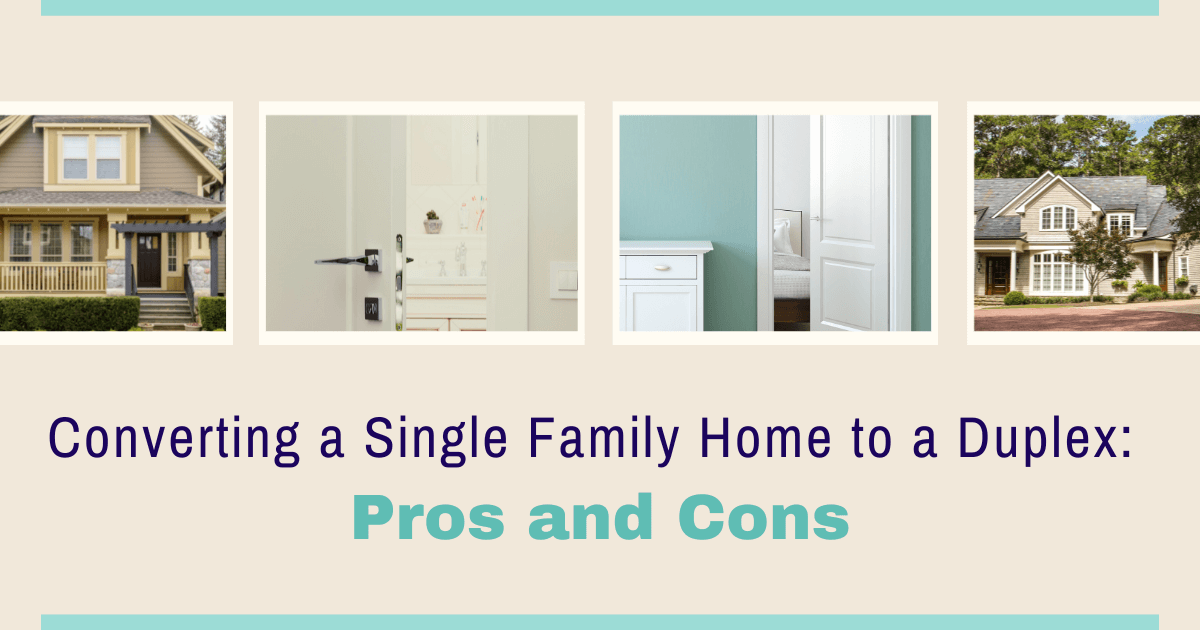 In a time of rising real estate prices, higher demand for housing, and a "hot" rental market, it can be tempting to expand or convert a primary home into a two-family residence or buy a multi-family home to live in one unit and rent out the other. There are many reasons why such a conversion could be a practical solution. Still, it is not a decision to be made without serious consideration. Keep reading to determine if you should convert your current residence into a multi-family home or buy an existing multi-family property.
House Hacking: The Appeal of Duplex Conversions
Renting out part of one's home can have unique advantages for a property owner. The most significant benefit of living in your rental building is that rental income will pay part of the mortgage and help with routine maintenance and upkeep. In addition to helping defray total costs, occupying part of the property is sometimes desirable for those who frequently travel for business or pleasure. It can also be a smart long-term investment strategy.
Converting a single-family residence into a duplex is quite different from renting a room or even a single level of one's home to another individual. A legal duplex is designed to be occupied by two parties and can be sold as a two-residence property, usually for higher dollars than an individual residence. If you're considering such a conversion, it is wise to check with the governing authorities in your municipality to determine if there are specific requirements.
Conversion may be simple, but it is not always so. To achieve two independent living units, owners must factor in possible renovation expenses and weigh available options for creating separate entrances, utility metres, parking and storage areas, and the like.
How Easily Could You Convert Your Property?
Affordable housing is becoming more difficult to find in most parts of the country. Before converting your residence into a legal duplex, based on the perception that it would be an easy way to turn a profit in real estate, you must weigh the cost of conversion against the requirements of creating the proper spaces. Each unit will, for instance, require a kitchen, private sleeping space and bathroom access, some storage, private ingress and egress, perhaps a private outdoor area, and parking.
Homeowners may quickly achieve having these features, but it can be more difficult in some urban areas. An owner must take specific legal requirements seriously, obtain the necessary permits and inspections, and meet all current code requirements.
Before taking action, determine the zoning laws, research legal requirements in your area, put a pencil to the numbers, and determine if a conversion to a duplex or even a three-residence property makes economic sense for your situation. Additionally, understand that becoming a landlord might require extra work and responsibilities for you as the owner.
Determine the Relative Costs in Your Area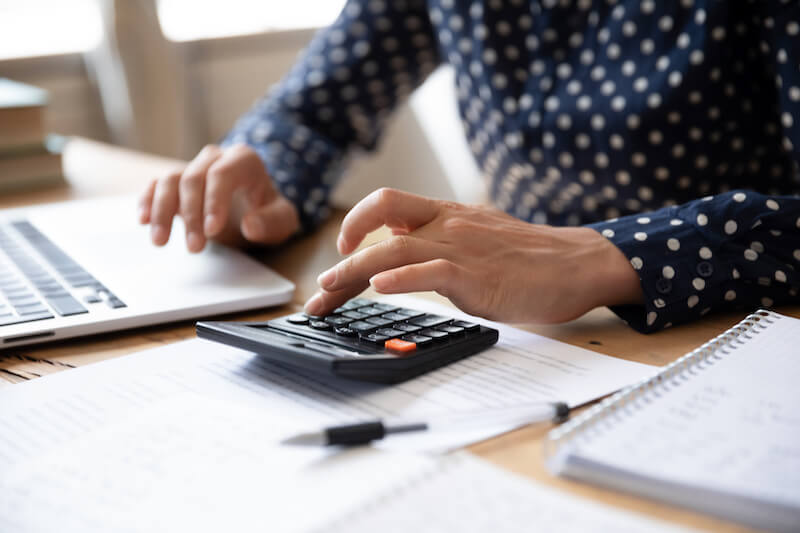 Don't be tempted to proceed with plans for conversion until you have finalized plans, obtained realistic bids, and weighed the benefits financially and emotionally. It is also essential to consider the demand not only for rental units but also the desirability of duplexes or multi-family residences in case you wish to sell the property in the future.
Although your priority will be to determine if conversion makes financial sense in the short-term, also look at the long-term potential before moving forward. Know that lenders and investors use unique rules to assess the viability of any investment option.
Finally, add in all the associated costs and variables, including taxes and insurance, depreciation, ongoing property upkeep and repairs, and the time and effort you will spend leasing and managing a rental unit. Your experience will vary depending upon if and how long you intend to occupy half the property. Your priorities and concerns will change if your ultimate goal is to build a portfolio of investment properties.
The Benefits of Buying a Separate Investment Property
Because it's not necessary to live in the same building, next door, or even in the same city as your tenants, many investors choose to build a rental property investment portfolio based on other criteria. If you plan to do that initially or in the future, there are some specific guidelines you will want to consider. Physical distance from a rental property is not necessarily a bad thing. A long-distance landlord may still have to deal with repair and maintenance requests, but usually not in the middle of the night.
The challenges of being a long-distance landlord differ from those of a local landlord. Consider, based on your personality, interests, and goals, which offer the greatest reward.
Contracting with a property management company will increase costs and remove having ongoing face-to-face contact with tenants. Management fees become a cost of business and may offer a financial advantage. Those who must travel to check on out-of-town properties can also consider any costs a necessary expense. If your goal is to expand your investment opportunities, it can be wise to consider distant properties located in specific markets.
Weigh the tax and business advantages against the benefits of greater local knowledge before expanding into other markets, and also seek the advice of tax specialists, legal advisors, and accounting experts. The bottom line is to consider what sort of real estate will bring you the greatest returns on your investment and the greatest satisfaction.
Do Your Homework Before Deciding to Convert Your Property
Real estate has proved to be a sound investment for many, so whether one chooses to convert an existing home into a duplex, buy a multi-family property, or expand their real estate empire to faraway locations is a personal decision. Get the best advice you can find, consider your options, and then make informed choices that will bring you the financial returns and the personal satisfaction you desire.