6 Things to Do in Newmarket With Kids: All-Ages Attractions Kids Love
Posted by Frank Polsinello on Tuesday, May 3, 2022 at 6:50 AM
By Frank Polsinello / May 3, 2022
Comment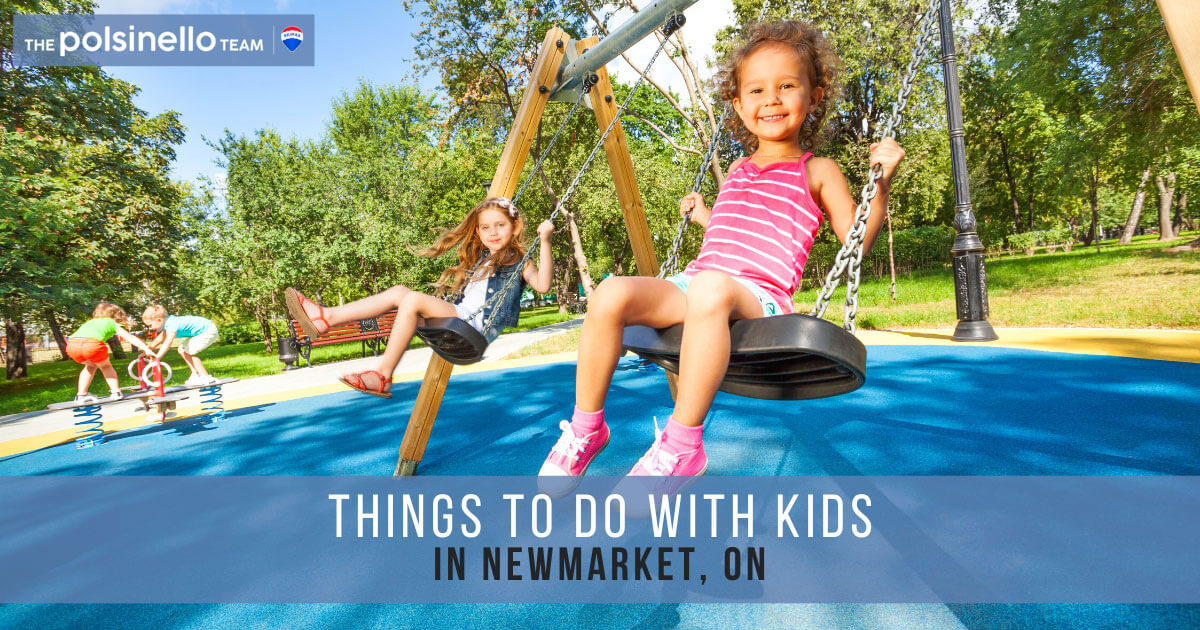 Anyone who has enjoyed the company of kids for an extended period knows that boredom is a quick way to insanity. Finding fun things for children can feel like a full-time job, especially for the more energetic young people. For residents and visitors to the city of Newmarket, ON, there are several activities and attractions that can be the perfect distraction. Read on to learn about some of the best things to do with kids in Newmarket to keep them busy and having fun.
Newmarket Riverwalk Commons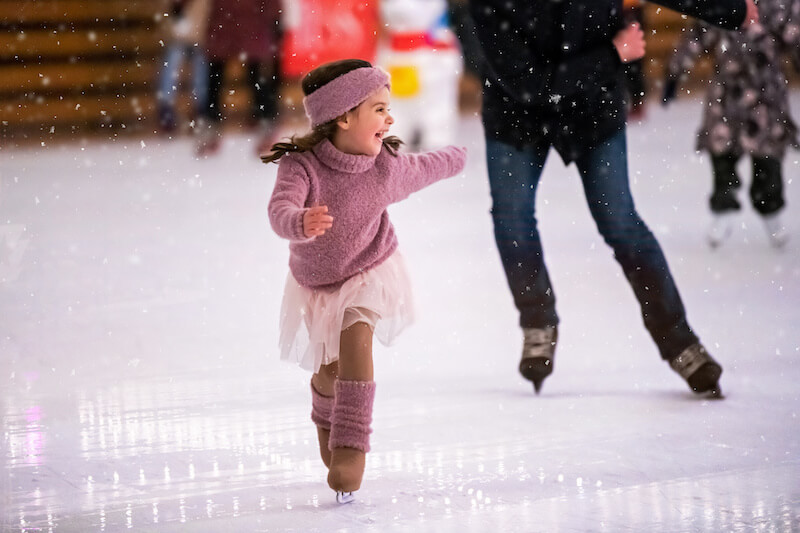 Located near the middle of town, the Newmarket Riverwalk Commons is externally adjacent to the Newmarket Community Centre & Lions Hall. The area features a stage used for a wide variety of events throughout the year. While Music in the Park is open to youngsters, it generally skews toward adult entertainment. However, several annual affairs are great fun for kids.
The Moonlight Movies series rotates through locations citywide, but the Riverwalk Commons is a frequent host. Check the website often to get the schedule of movie titles and locations, as many of the flicks are kid-friendly. Don't forget to bring a lawn chair, blanket, flashlights, snacks, drinks, and bug spray. Young people will enjoy watching popular movies under the stars.
During the colder months, both Winter Wonderland and the Newmarket Ice Lounge are great attractions. Winter Wonderland is especially great for kids because it offers bright holiday lights, train rides, live music, and hot chocolate. As a final feature, the Tim Hortons water feature lets young people splash and play in a small pool of water during the summer. The water feature becomes an equally fun outdoor ice skating rink in the winter months.
The Funnery Play Park & Café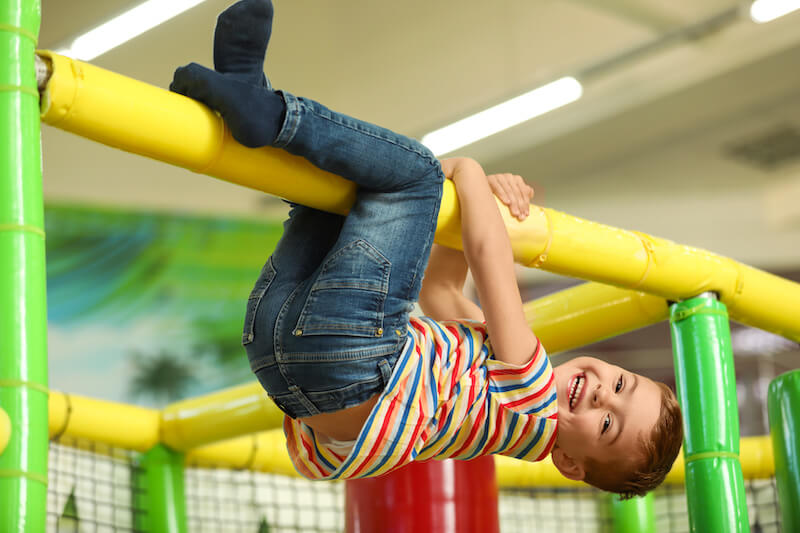 Alongside Bayview Ave, the Funnery Play Park and Café is designed to be the ultimate Saturday afternoon destination for both children and adults. Young people will love the indoor play park, including tons of brightly coloured toys, games, and climbing equipment. Even toddlers can enjoy a separate area filled with soft structures and educational displays. Although the facility does hold special events, every day is a party where kids can giggle and play until their heart is content.
While the young people play, adults can relax in the café area, which features a variety of coffees, teas, and other beverages and delicious treats. Sit on comfortable chairs and browse the internet using the free WiFi. This is a location that everyone can enjoy for hours.
Stellar Lanes Bowling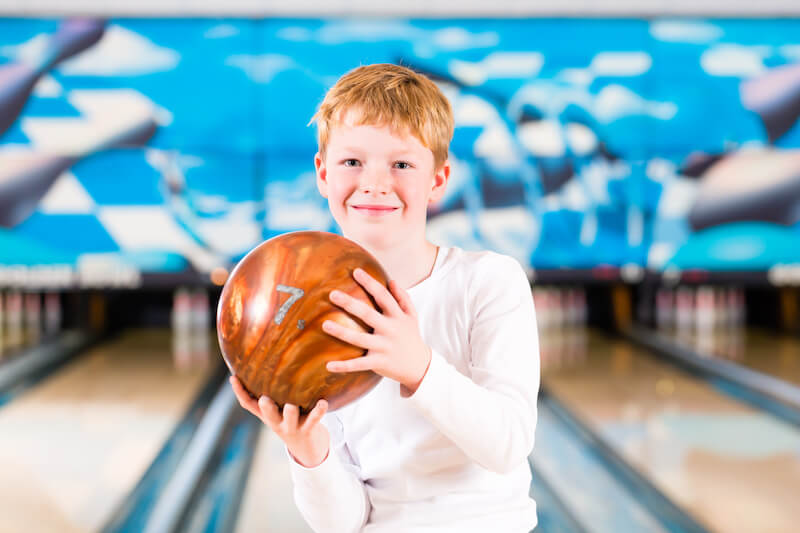 Bowling is a classic group pastime for a reason. People of all ages can get into the competitive spirit, and the sound of pins falling is legendary. Stellar Lanes Bowling gets into the youth action with five- or 10-pin bowling parties. Children between 6 and 10 can enjoy playing with a reduced number of pins and special equipment to help them roll the ball. Older kids and adults can rent a second lane and play with 10 pins.
After bowling up an appetite, retire to the party room for a delicious pizza party. With a full bake-only kitchen, Stellar Lanes can also provide a full menu of appetizers, burgers, hot dogs, and wings. Those who just want to snack can graze on pretzels, chips, popcorn, or candy morsels.
Gymalaya Newmarket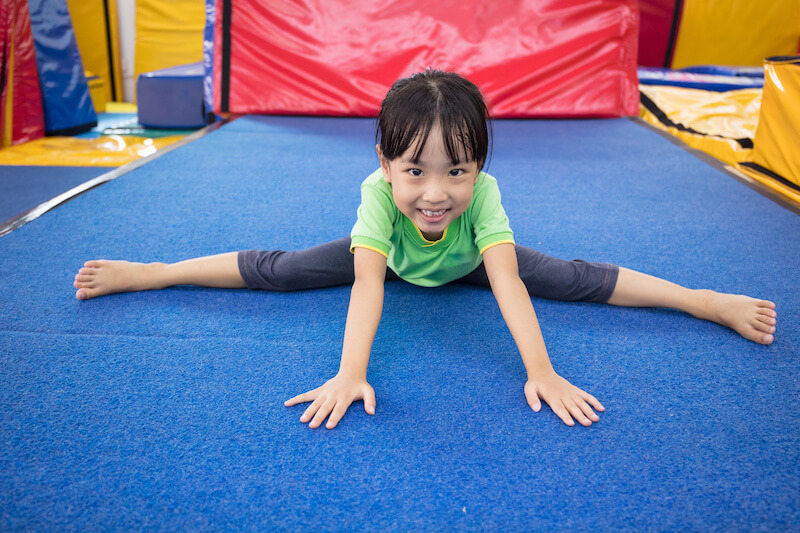 Gymalaya Newmarket offers recreational gymnastics classes that will get kids into the action. Geared toward fun and positive reinforcement instead of competition, the equipment is all kid-sized to inspire confidence and promote safety. Because the arrangements change weekly, young people will find new challenges every visit. Since 2008, the organization has used a professionally developed curriculum to help evolve kids mentally and physically.
Want to try out a session without a commitment? Gymalaya offers gymnastics-oriented birthday parties and short-term camps to test out the interest of young minds. Classes are available for children as young as four months or as old as 12 years. Instruction at each age level is designed specifically to help develop social skills, muscle coordination, and emotional maturity.
Smile Group Canada
Children that love to be the centre of attention may enjoy the performing arts. Smile Group Canada offers a youth theatre group specifically for creative types between 9 and 18. The organization is focused on developing skills in areas like juggling, bubble shows, and giant dolls shows. These techniques are then displayed through exhibitions related to street theatre, circuses, or acting and dancing with colourful music.
Led by Artistic Director Sasha Sinay, the group has performed in theatre festivals in Italy, the Czech Republic, Washington, D.C., and Toronto. Kids between 8 and 12 years old may also enjoy five-day summer camps designed to introduce them to various performing arts.
Parents and caregivers can also consider inviting group members for birthday parties or catching their acts at nearby festivals. Youngsters learn through exploration, and performing arts can help give them confidence and a love of creativity.
Fairy Lake Park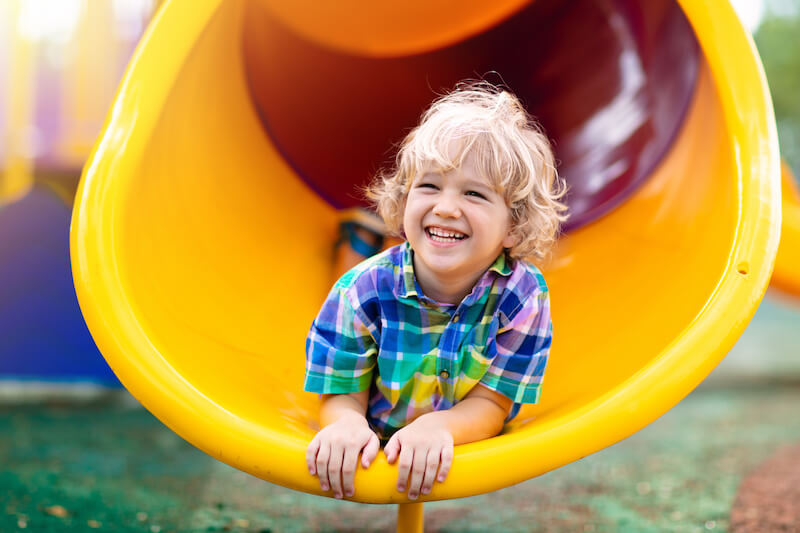 Drive through any town with public parks, and kids will likely be visible. It is true that fresh air exercise can help adults relax, but playing outside is vital for children. Fortunately, Fairy Lake Park was designed with both adults and youth in mind, making a visit one of the best things to do in Newmarket. As an artificial lake in the middle of the city, Fairy Lake itself is surrounded by a walking trail, pavilions, and public washrooms. Young people are welcome to join adults on hiking excursions and will enjoy seeing wild ducks and other animals.
However, the main draw to Fairy Lake is likely the playground. As a kids' paradise, it includes slides, climbing gyms, swings, and other fun features. Perhaps most importantly, the area will often have other children. Playing with other youngsters will add an element of social development to the benefits of outdoor exercise.
The park also hosts regular events and outdoor activities that are generally free for residents of Newmarket. These occasions feature lots of stuff kids love, including face painting booths, train rides, and bouncy castles.
Explore New Fun in Newmarket
Finding fun to keep kids occupied doesn't have to be complicated. Newmarket, ON, offers plenty of opportunities for fun and educational activities, making it a great place to live with a young family. The great variety of attractions and infusion of fresh air and sunshine can help youngsters expend energy and provide parents and caregivers with more restful nights.