Toronto Cost of Living: Toronto, ON Living Expenses Guide
Posted by Frank Polsinello on Friday, December 9, 2022 at 9:20 AM
By Frank Polsinello / December 9, 2022
Comment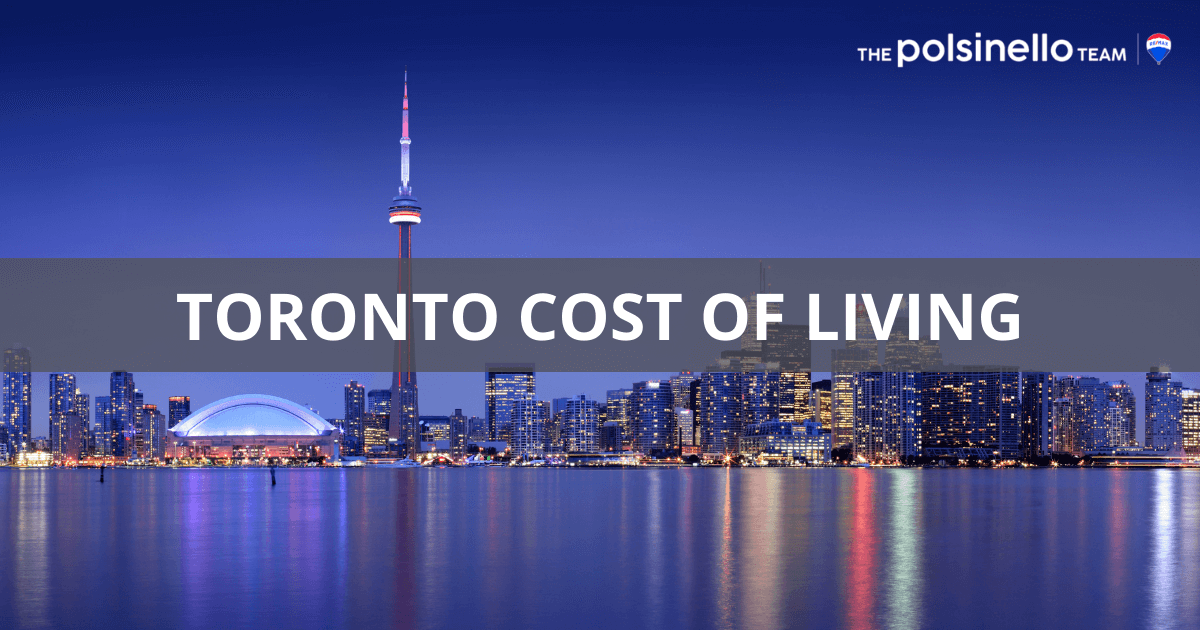 Toronto is the capital city of the province of Ontario and Canada's largest city, with a metro area population of over 6.2 million. With so many people, the Toronto community is a major financial, cultural, and arts centre.
Toronto is generally considered an expensive city to live in, and by most measures, it's the second most expensive city in Canada, following Vancouver. It's slightly more expensive than Victoria, BC. It's also more expensive than Calgary, Alberta, and Hamilton-Burlington, Ontario.
In general, the cost of living index released by LowestRates estimates that, based on current tax rates, to get by:
Renters who take public transit will need to earn $55,500 before tax
Renters who drive will need to earn $61,000 before tax
Homeowners who take public transit will need to earn $88,000 before tax
Homeowners who drive will need to earn $94,000 before tax
Of course, many residents earn less than this and still live a good life in this great city. Read on to learn more about what goes into Toronto's cost of living.
Table of Contents
Housing in Toronto
Housing is a major part of each resident's budget. Housing in Toronto is more expensive than in most other Canadian cities, except Vancouver. The average detached Toronto home sells for about $1.2 million. All other Canadian cities have average detached housing prices of less than $1 million, except Vancouver. Housing prices are continuing to trend upward. A Canadian Real Estate Association study showed that housing prices in Greater Toronto increased 14.8% from February 2020 to February 2021. Because of this increase, housing is expected to require a larger percentage of many resident's budgets in the next few years.
Rents also are higher than most Canadian cities. A one-bedroom apartment in the Toronto city centre rents for about $1,725. In many other Canadian cities, except Vancouver and Calgary, a similar apartment might be less than $1,200 a month.
Median Home Price
Greater Toronto comprises many neighbourhoods with various housing styles, from single-family detached homes to Toronto's condos and townhomes. Buyers will find that some are quite expensive, while others are more moderately priced. Some of the neighbourhoods also are up-and-coming, which means housing values are appreciating more quickly than other neighbourhoods, presenting a good value for those who buy there. Prices also vary depending upon whether residents want a single-family home or prefer a townhome or condo.
As an example of potential housing price variation in Toronto, Scarborough Village homes average about $720,000; the Junction area, about $980,000; in the Roncevalles neighbourhood, about $1.3 million; Don Valley Village, about $1.4 million; homes in The Bridle Path, about $2.8 million; and the Forest Hill neighbourhood about $1.3 million. Those moving to Toronto have many potential options.
Median Rent
Renters also will find variances in the amount of rent based upon size and location. Most homes or apartments rent for between $1,000 and $2,300 per month, but some rent for more than $3,500. Rents tend to be highest in the Trefann Court, where a one-bedroom unit is about $3,100, and lowest in Allenby at about $950 for a one-bedroom unit. Average rents by size of unit are:
Studio apartments: about $1,400
One-bedroom units: about $1,725
Two-bedroom unit: about $2,230
Three-bedroom unit: about $2,800
Four bedrooms: about $3,650
Utilities in Toronto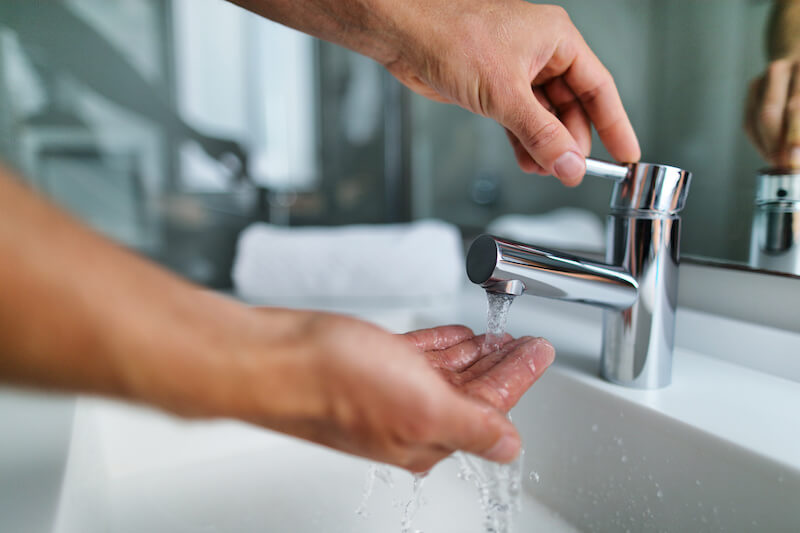 Housing costs, however, are more than just mortgage or rent payments. They also include utilities. The city charges for water based upon how much a resident consumes. Garbage costs, likewise, are based upon how big the bin is. The average for both water and garbage services is about $600–$700.
Hydro costs also are based upon how much is used. Residents of a three-bedroom home might spend $125–$200 a month on hydro costs. Gas bills may average $125 to $150 per month. Cell phone and Internet costs average about $155 per month.
The average Torontonian may spend between $1,005 and $1,205 per month on utilities based on these costs.
Food in Toronto
While food is a necessity, it isn't a fixed cost. This expense can vary depending on the number of people in the household, individual tastes and dietary needs, where one chooses to shop, and other factors.
Groceries in Toronto
Groceries also tend toward the expensive side in Toronto. Several studies provide an idea of how much groceries will cost in Toronto. A Food Basket calculator is used to determine how much one adult might spend on groceries in one study. Based on that, an adult might spend about $210 in groceries per month. Another calculation of food costs shows that the average Toronto household spends about $534 per month.
Some examples of food costs are a litre of milk, costing about $3; a dozen eggs, about $3.50; a kilogram of apples, about $4; and a loaf of bread about $2.50.
Toronto Restaurants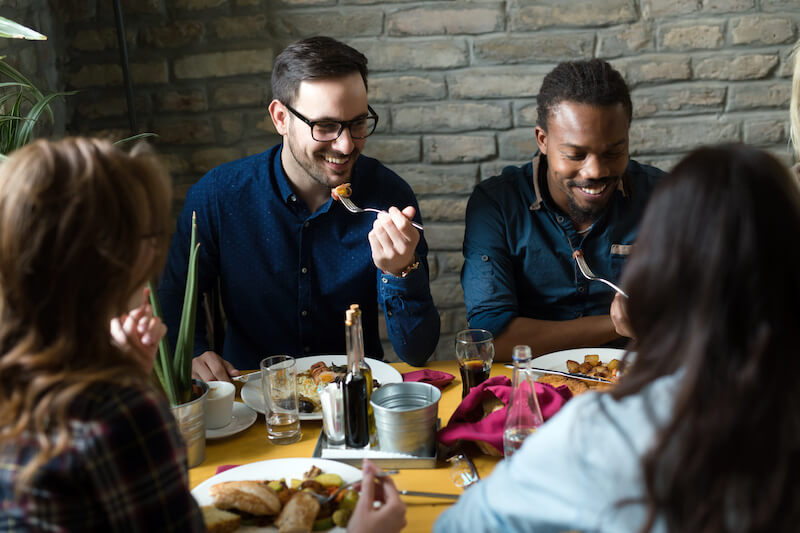 Eating in a restaurant is a discretionary expense, and, as such, residents can adjust how often they dine out to fit their desired budget. Eating out can be affordable or expensive in Toronto, depending upon the type and location of the restaurant. A general rule of thumb is that a three-course meal for two in a mid-range restaurant may cost about $70.
Some examples of prices for dining across various types of restaurants are:
McDonald's: a Big Mac and small fries are $7.38 plus tax
House on Parliament, a casual restaurant on Parliament Street: weekend brunch entrées from $14–$19, daily entrées from $14–$32
GEORGE, a fine dining restaurant on Queen Street East: five courses with wine pairings for $220, 10 courses for $285
Transportation in Toronto
Another major budget item for some residents is transportation. Residents travel around Toronto in various ways, including public transportation, taxi, and private car. A Toronto Transit Commission monthly pass provides access to subway, bus, and streetcar services. The cost is about $160 for most adults and $130 for senior citizens over 65 and students.
Gas prices for those driving private cars vary from week to week. In July 2021, they were between $130.90 and $136.90 a litre in Toronto. Auto insurance prices vary by postal code but are typically more expensive than the average cost in Canada of about $1,500.
The price of a taxi depends upon three factors: the journey time, the route travelled, and the prevailing rate in effect at the time. The city sets the taxi rates or tariffs. The basic fee is about $4.25, the price per kilometre rate is about $1.75, and the waiting time is $31 per hour, not including surcharges.
Toronto Healthcare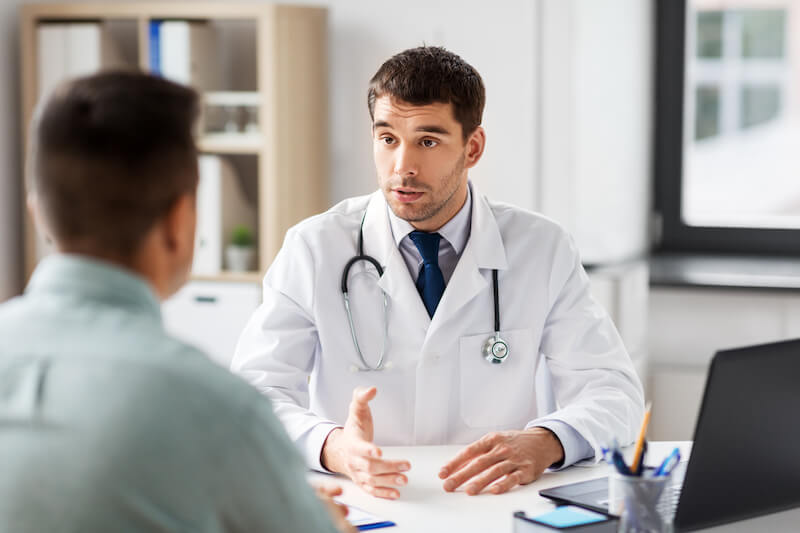 In some aspects, Canadian residents get a break from healthcare costs in exchange for somewhat higher taxes. Canada has a national health care system, and basic services are paid for with taxes. In it, most providers are private businesses that are paid by the government. Although exact coverage varies, the national health system typically covers emergency hospital care, primary and secondary care as required to diagnose and treat disease and injury, and maternity care, including postnatal and prenatal care.
Many services, however, are not considered basic, such as prescriptions, vision care, and chiropractic. Many residents buy private health insurance to cover these expenses. Residents can save money on health insurance by shopping around. The average price is about $750 annually per Canadian for private health insurance.
Dental exam prices depend upon age and stage of dentition. For example, an adult new patient exam for full dentition may be about $150, and an adolescent exam with mixed dentition about $115. A child who still has their primary teeth might be about $75.
Veterinary prices vary widely depending on the veterinarian's experience, the type of technology they have, their specialty, the location, and whether the visit is routine or an emergency. Pet medical insurance is an option for lowering overall costs, as is shopping around. An average vet visit for a dog or cat might run anywhere from $40 to $400, and a cat dental visit anywhere from $500 to $1,500. Urgent care ranges from $500 to $2,000.
Toronto Child Care
Torontonians pay more for child care than residents of any other city in Canada, and child care costs are rising at rates greater than the rate of inflation. On average, a household in Toronto pays about $1,700 per month for child care. By comparison, a household in Vancouver may pay about $1,400, and one in Calgary might pay $1,100.
Obviously, the amount someone pays will depend upon several factors. One is whether they are using a daycare centre or a nanny. The other is the age of the child. For example, the range for infant care in Ontario is about $870 to $2,000; a toddler between $750 and $1,600; and a preschooler between $675 and $1,300. The average cost in a licensed day-care facility for an infant is about $1,000 full-time; the cost gradually decreases until the cost in a licensed day-care facility for a preschooler is about $825.
The average hourly rate in Toronto for a nanny is between $15 and $20; however, some experienced nannies might charge $25. If a parent needs a nanny for 45 hours a week and pays $17 an hour, the cost would be about $765 a week or $3,060 in a month. Parents will incur additional costs if they hire an accountant to handle the payroll and taxes for them.
Entertainment in Toronto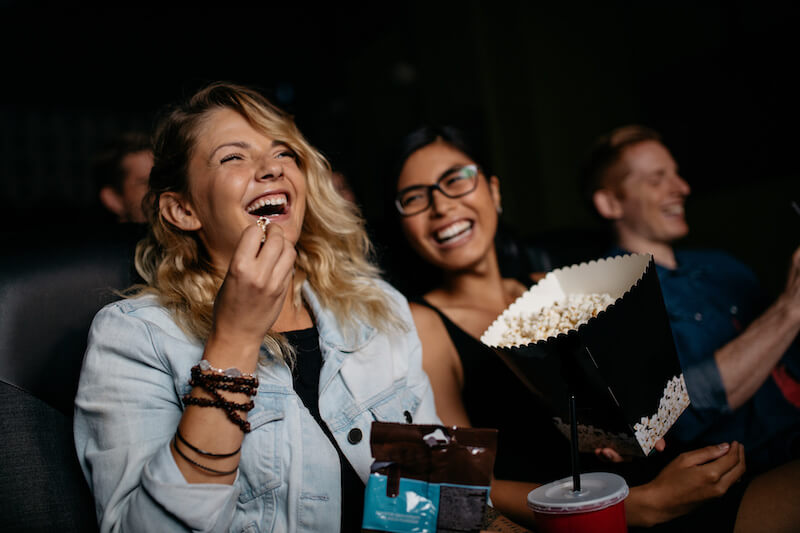 Entertainment typically comes out of disposable income, and the amount spent can be adjusted accordingly. Residents can choose to participate in free or low-cost things to do or enjoy more luxury events. For example, a winery bus tour might cost about $100 per adult, while a day at the Royal Ontario Museum might be $20 a person. Two days of White Water Camping at Elora Gorge would be about $250 per adult, and the Kensington Market-Toronto's Neighborhood International Food Tour about $75 per adult. A stroll in High Park is free. A movie ticket might be $15 per adult, and concerts at The Horseshoe Tavern might range between $20 and $50. Tickets to the Toronto Symphony average about $300.
Professional sporting events tend to be more expensive. Tickets to watch the NHL team, the Toronto Maple Leafs, will run more than $200 on average. Tickets to see the Major League baseball team, the Blue Jays, will average more than $100.
In Toronto, the Harmonized Sales Tax rate is 13%.
Toronto Salaries
The cost of all items—housing, transportation, child care, healthcare, restaurants, groceries, and entertainment—is all relative depending upon the size of the resident's salary. Salaries vary depending on the particular job, but the average Torontonian earns about $134,000 annually. The low end of the average is $33,900, and the high end of the average is about $600,000. The general minimum wage in 2021 was $14.25 per hour.
The highest-paying jobs in Toronto include surgeons, whose salaries range from about $269,000 to more than $700,000; judges, from about $226,000 to more than $600,000; lawyers, from about $183,000 to $512,000; bank managers, from about $142,000 to $482,000; CEOs, from about $162,000 to $452,000; CFOs, from about $151,000 to $422,000; orthodontists, from about $145,000 to $407,000; college professors, from about $129,000 to $362,000; pilots, from about $108,000 to $307.000; and marketing directors, from about $97,000 to $271,000.
Wages tend to rise quickly in Toronto. The average worker receives a 15% increase in wages every 15 months. This is a higher incremental wage than in many international cities.
The unemployment rate was about 13.1% in 2021, a rate that is roughly similar to the rate in most Canadian localities.
The most common jobs are retail sales, which average about $31,000; retail and trade managers, about $44,000; teachers, about $74,000; information system analysts, about $76,000; accountants and auditors, about $67,0000; administrative assistants, about $43,000; and cashiers and food service workers, about $22,000.
Canada and Ontario have a progressive income tax, which means the more money someone makes, the higher percentage of taxes they will pay. The tax brackets are not the same for the federal government and province. Province tax rates vary from 5–13.16%. Federal tax brackets vary from 15–33%.
Make Your Home in Toronto
Toronto is undoubtedly one of Canada's most expensive cities. However, wages are typically high in Toronto as well, providing a balance. Housing costs, including mortgage or rent payments and utilities, make up a large percentage of the monthly budget for most Torontonians.
In almost all categories, residents have choices. They can choose to live in an expensive neighbourhood or a moderately priced one; they can choose a large single-family home, which will be more expensive, or a small condo. They can choose to rent a coworking space downtown, or set up a home office. Likewise, they can choose to place their child in a day-care centre or hire a nanny. They also can make budget-friendly or luxury choices in where they shop and eat and in what activities they choose to participate in during their leisure time. Many activities are free or very low-cost; others can run several hundred dollars for one event. Toronto offers many options to residents, and they can live a good life across many income brackets.
If you're looking for your next home in Toronto, contact The Polsinello Team at RE/MAX Hallmark Polsinello Group Realty at (289) 803-3389 to get in touch with Toronto real estate agents who can help you find a Toronto home that's the perfect fit.